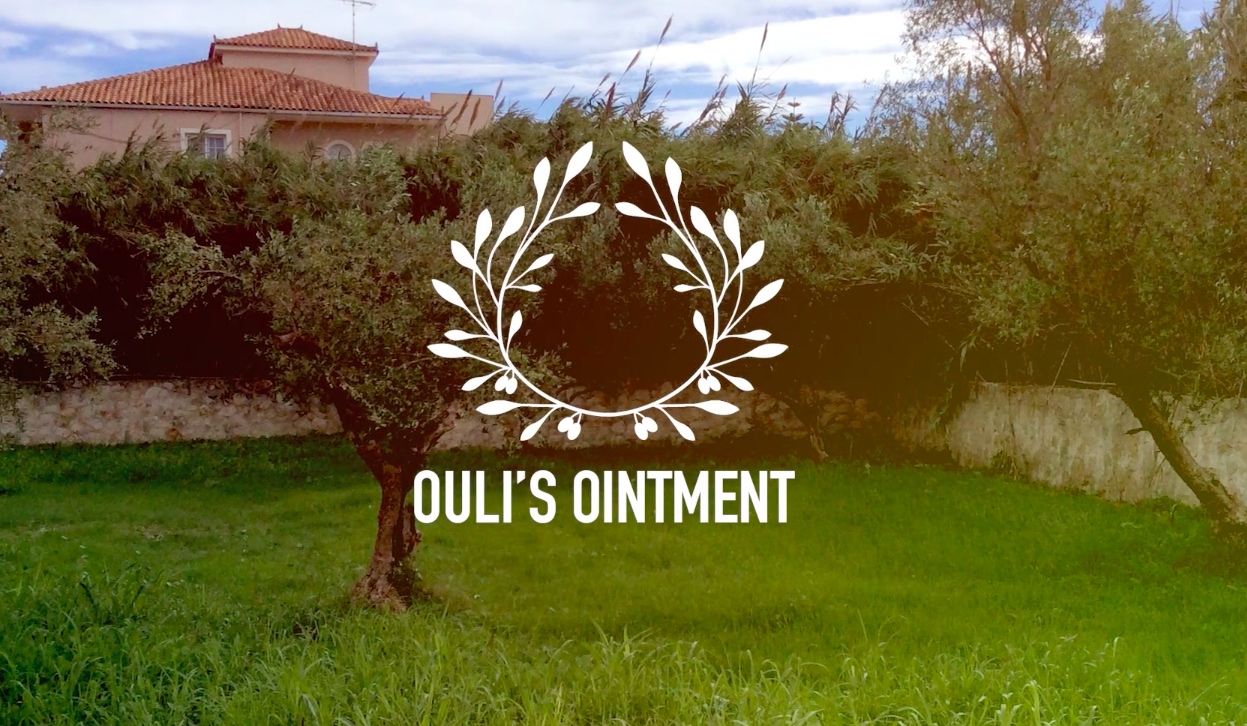 Four Years After Launching With A Single SKU, Slow Beauty Brand Ouli's Ointment Puts Out A Second Multipurpose Product
When Stephanie G-M's yia-yia fell ill with dementia in 2014, she began to reflect on her deep link to the Greek island Zakynthos, where she spent most of her childhood. "'When she goes, what's going to tie me to this island?'" she asked herself. "I felt there was going to be something terminal there that I needed to rectify."
A makeup artist with a knack for enhancing natural beauty, G-M had always wanted to develop her own beauty brand connected to her Greek roots. "I had all of this experience around products, but I didn't really know what product Ouli's was going to be or what it was going to be called," she says. "I just knew it had to have olive oil in it because I knew the benefits of olive oil for the skin."
G-M's brand Ouli's Ointment launched with a single stockkeeping unit, All In One Balm, in 2016, right after the birth of her first child. Four years later, the brand has unveiled Ola Oil, a $42 multipurpose product that can be used for the face, body and hair. Ola means "all" in Greek and hints at its versatility. The product is infused with organic Roman chamomile and geranium for a calming, floral scent.
"Everyone knows about the Mediterranean diet, and how the ancient Greeks and Romans used olive oil as a huge part of their beauty regime, but olive oils never really smelled great to me," says G-M. "I really wanted to change that narrative and create something that had a soft, pleasant smell, so you didn't feel like a bowl of pasta when you were putting it on."
Ouli's Ointment's initial $20 product contains the brand's signature olive oil, beeswax, Roman chamomile and vitamin E, and is designed to tame flyaways, soothe chapped lips, address fine lines, act as a primer, reduce redness and generate a healthy glow. In August, it was featured on the cover of The New York Times Magazine's Self-Care issue on a model that G-M slathered with the balm to impart an eye-catching glow. 
"Less is more is the way I work as a makeup artist. I didn't want to feed into the fast beauty constantly churning out new products, which can be fun, but just didn't align with the brand," says G-M. "I wanted to create a brand where the products were cult, that you want and need, and don't just use for a little bit and, then, get rid of. That's also why the scent isn't overpowering because I feel like our need for different scents change depending on our moods and the seasons."
"I wanted to create a brand where the products were cult."
Ouli's Ointment is stringent about its ingredient sourcing. The brand's antioxidant-rich hero ingredient, olive oil, is sourced from a supplier on the island of Zakynthos. "Our olive oil is a deeper shade. In my opinion, it has more flavor, and all of that contributes to its properties as well," says G-M. "It is low acidity and high quality, so it's definitely better for your skin."
Instead of German chamomile, a popular ingredient in the beauty industry, Ouli's Ointment has opted for Roman chamomile. "The biggest difference with Roman chamomile is the scent. It doesn't have too high levels of azulene, which means there's a lesser chance of an allergic reaction, and it can be used more generally," explains G-M. Her brand recently partnered with Fallbrook Farms, a regenerative farm that will supply Roman chamomile for future batches.
G-M is in the process of bringing Ouli's Ointment's manufacturing fully in-house. "America does not do things in halves. The minimum quantity orders are huge and, for small businesses, being able to make small batches for freshness reasons has a huge impact," she says, continuing, "I realized that, in order to be in control of where our ingredients come from, it feels important for me to keep everything in-house."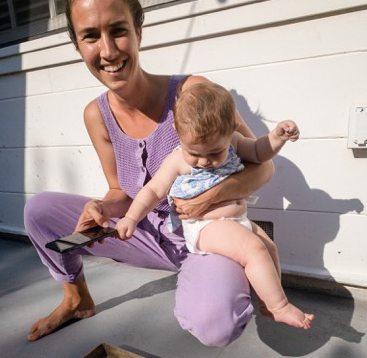 To reduce waste, Ouli's Ointment skips secondary packaging. The brand's primary packaging is constructed from recyclable and reusable aluminum. Its products' seals are made out of biodegradable vegetable cellulose, and it relies on recycled materials for shipping.
Ouli's Ointment is sold by approximately 20 retailers around the globe, including in the United States, United Kingdom, Australia and Canada. Domestically, it's stocked in The Detox Market, Vert Beauty, Makeup Mania, Integrity Botanicals and Apothespa.
"We had a challenge being a one-product brand that's just a tin and doesn't have a huge presence because of its outer box packaging. A lot of retailers didn't want to take us on, so it kind of pushed us to DTC, which isn't a negative thing," says G-M, mentioning she held off on pursuing additional retailers until Ouli's Ointment's sophomore product was on the market. "We haven't been willing to compromise on the box situation, but, now, that we have a second product, we can stand out a little more."
"I want us to stand out as something that feels simple and luxurious, but also affordable."
Her dream retailers for Ouli's Ointment are Goop, Space NK, Net-a-Porter and Cult Beauty. "I see us as a mid-luxury brand," says G-M. "I want us to stand out as something that feels simple and luxurious, but also affordable."
At the start of the pandemic, the brand's sales slowed down, and it began facing supply chain delays. "The stores that retail us stopped being opened and, yes, they still had online, but there was so much unknown," says G-M. "Luckily, it is just me, so I didn't have to take a big hit financially on everything that runs the business. A lot of small businesses are either coming through it thriving or are getting hit really hard. I've seen it both ways, so I'm super grateful that we are where we are."
After having her second child right before pandemic lockdowns took hold in the U.S., G-M says the biggest challenge has been "not being able to have the help of someone you know." She elaborates, "I'm constantly working with my daughter on me, which has made the work timeframe a lot shorter for everything because I have to constantly transition like an 8-month-old does." Fortunately, G-M's husband, who's been working from home, has been around to assist with childcare duties.
Ouli's Ointment's third product, Bohali Nights Balm Massage Candle, can be purchased via pre-order on its website. The brand aims to expand is skincare lineup next year with another product G-M says will complete the brand's "whole hydration station." She hopes to eventually expand Ouli's Ointment into color cosmetics.