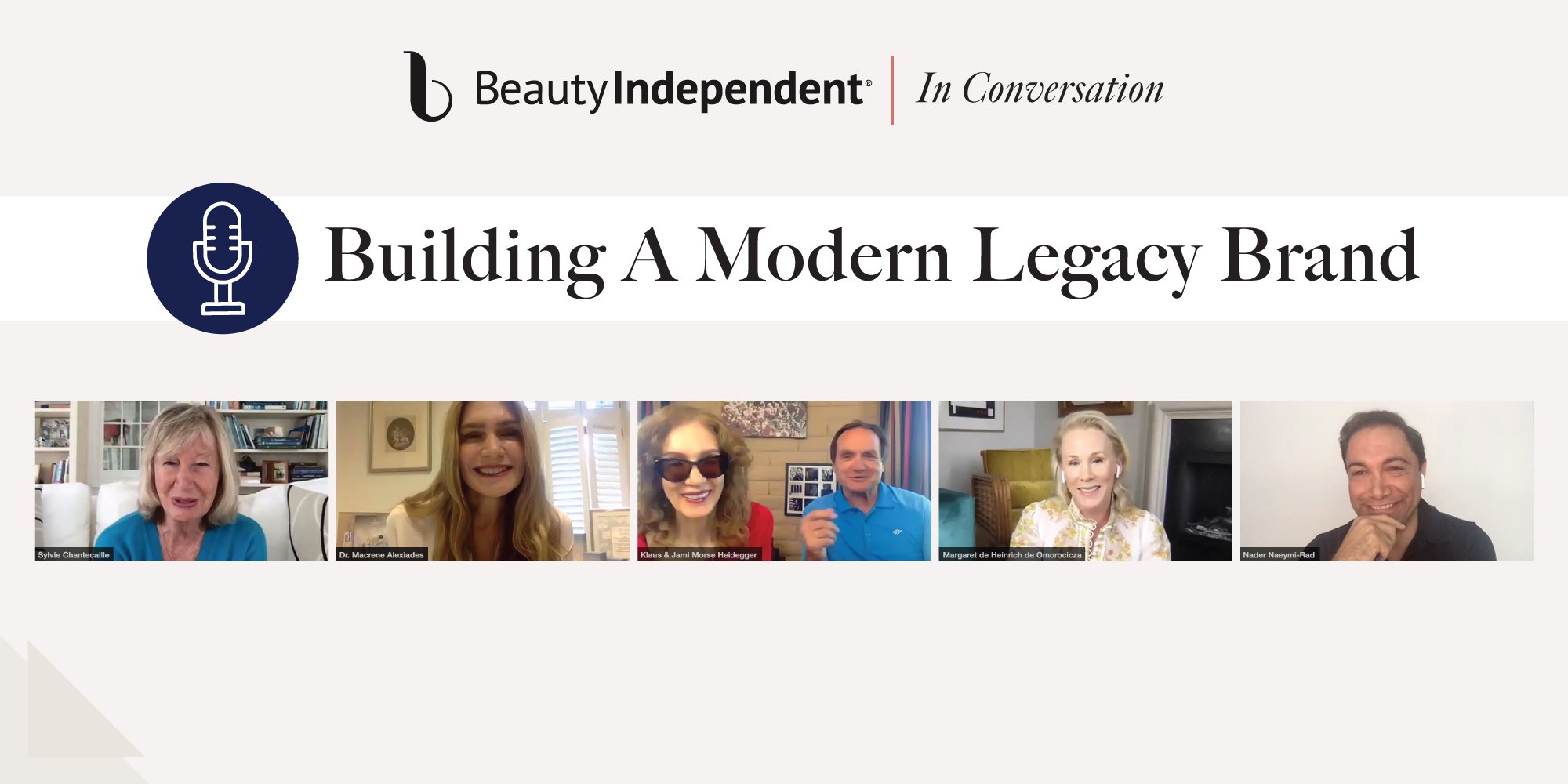 How Legacy Beauty Brands Stick To Business Fundamentals While Carefully Adjusting To Distribution Realities
The luxury cosmetics and skincare brand Chantecaille flourished during the Great Recession—and it had nothing to do with deals.
Founder Sylvie Chantecaille attributes its growth amid the economic slump to well-trained sales associates at department stores like Bergdorf Goodman and Neiman Marcus, and the connections her brand fostered with customers interested in premium ingredients who understood they were getting value for their money when they were investing in Chantecaille products sometimes with triple-digit price tags. Its serums range from $150 to $275. She said, "I think Sisley and La Prairie are overpriced. It's not necessary."
Chantecaille joined Retrouvé co-founders Jami Morse Heidegger and her husband Klaus Heidegger, owners of Kiehl's Since 1851 until its sale to L'Oréal in 2000, Macrene Actives founder Macrene Alexiades and Omorovicza co-founder Margaret de Heinrich de Omorovicza last Wednesday for a Beauty Independent In Conversation webinar moderated by Nader Naeymi-Rad, co-founder of Beauty Independent parent company Indie Beauty Media Group, to discuss the strategies they've pursued to create legacy beauty brands. They emphasized that lasting brands have to concentrate on fundamentals—excellent products and customer service, in particular—while deftly adjusting distribution channels to be relevant and financially successful.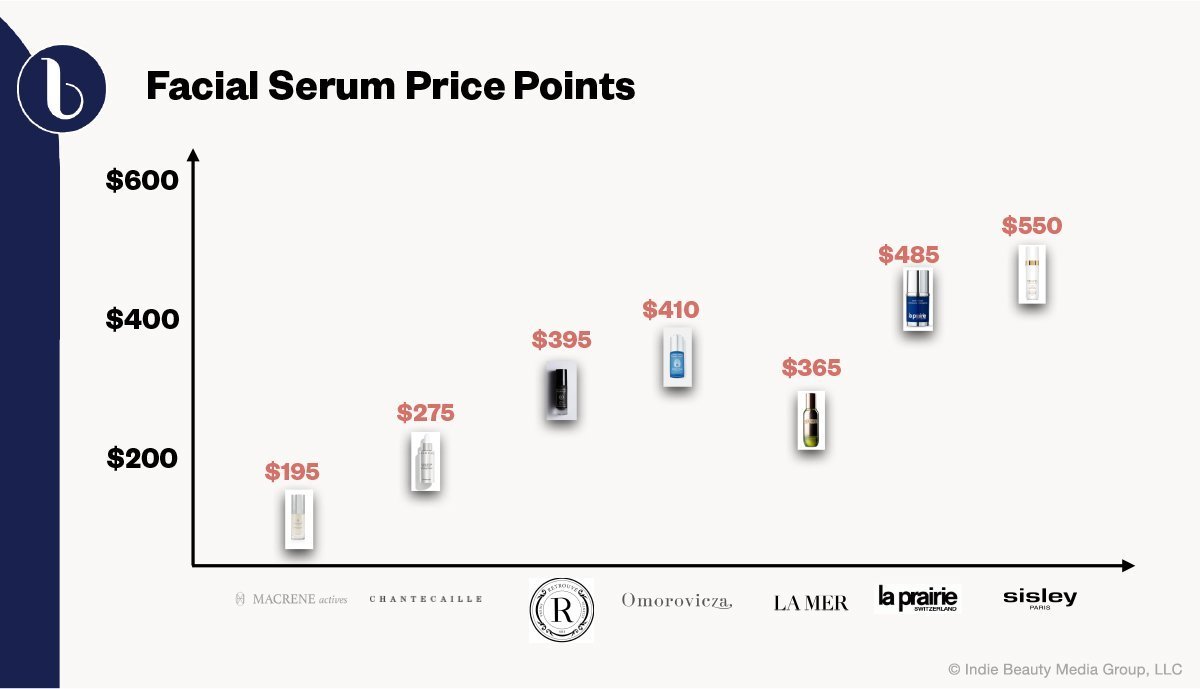 Prior to the pandemic, upscale spas, department stores and other high-end retail stalwarts were staple wholesale options for luxury beauty brands. Amid the pandemic, Retrouvé, Macrene Actives, Chantecaille and Omorovicza have been prioritizing their direct-to-consumer platforms, and they've registered website traffic jumps in recent months. Chantecaille's site has soared 600% since March, and Macrene Actives' site is up a percentage in the hundreds as well.
Department stores are struggling mightily—Neiman Marcus and J.C. Penney recently filed for bankruptcy—but the webinar participants aren't abandoning them. "Department stores are the best at brand building, and let's not forget the best at volume," said de Omorovicza. She detailed that, when a brand partners with a large department store, it can sell hundreds of thousands, if not millions, of units, a volume that bests what can be generated at even the most lucrative specialty stores. She said, "The cost of doing business is incredibly high, almost crippling on my side, but, again, you're often getting that customer for the second and third time, and that's where you make your money."
Macrene Actives' biggest investment has been distributing to department stores, where expenses for training personnel and sales support materials pile up. Outside of department stores, Net-a-Porter has been a boon for it. Previously, Macrene Actives was the most replenished brand at the e-tailer. "I don't have the marketing dollars," said Alexiades. "My strategy has always been focusing on the quality of the product as opposed to networking."
Initially, Alexiades wasn't attempting to erect a company. She received a patent for coordinating 37 active ingredients in one pot in 2009 and was intent on delivering her solution to people. "I didn't understand the business," said Alexiades. She realized she was on the path toward cultivating a global brand after placing it in 41 department store doors. "I had no money for sale support, no money for marketing, and how I survived was because the quality of the product was so good," said Alexiades. After her brand's debut product, she released only a single additional product in the subsequent decade.
"You have to have the trust of your customer, and you need to deliver an amazing product at a really good price."
Looking back at the 2006 inception of Omorovicza, a brand marrying Hungarian skincare traditions with locally-sourced active ingredients, de Omorovicza said an early misstep was relying heavily on a single retail channel. "We fought very hard to get into Neiman Marcus, which was amazing. It allowed us to punch above our weight," she elaborated. "It also impacted the playing field globally because, if we got into this one, then all of a sudden the others followed, but we put too many eggs in that basket and too much of our sales was going through them."
Amazon is a hot topic of conversation, and luxury beauty brand founders are on the fence about the giant e-commerce company. Talking about pandemic-era consumers' dependence on Amazon, Morse Heidegger said, "I think that the customer will be permanently changed through all of this." Retrouvé is considering entering the assortment on Amazon, a move they wouldn't have fathomed in pre-pandemic days. Omorovicza is active on Amazon, but de Omorovicza suggested it's prestige beauty appeal isn't strong, at least not yet. She said, "It's not a destination so much for luxury shoppers who want to browse."
Originally called 37 Actives, Macrene Actives joined Amazon's Luxury Beauty portal in 2014, but later cut ties with Amazon. Alexiades wasn't thrilled with her experience. "It's you doing all of the work," she said. "You don't speak with a human. It's exhausting." Still, Alexiades doesn't discredit Amazon's ability to drive revenue and make shopping easier for consumers. She's debating whether to put Macrene Actives back on it. "What I see Amazon as is a destination point for my customer, who's already on the brand and just wants to do a 1-Click in Prime," said Alexiades. "They have a lot of work to do to improve the user friendliness. So, we can be who we are and reach our consumer, and have something aesthetically pleasing."
Chantecaille has consciously avoided Amazon, and she doesn't have plans to shift course unless Amazon is prepared to listen to luxury brands and develop the sort of service they specialize in. "We really have to teach them how to work, if they're willing to listen," she said. "If they're not, we'll have to do business somewhere else."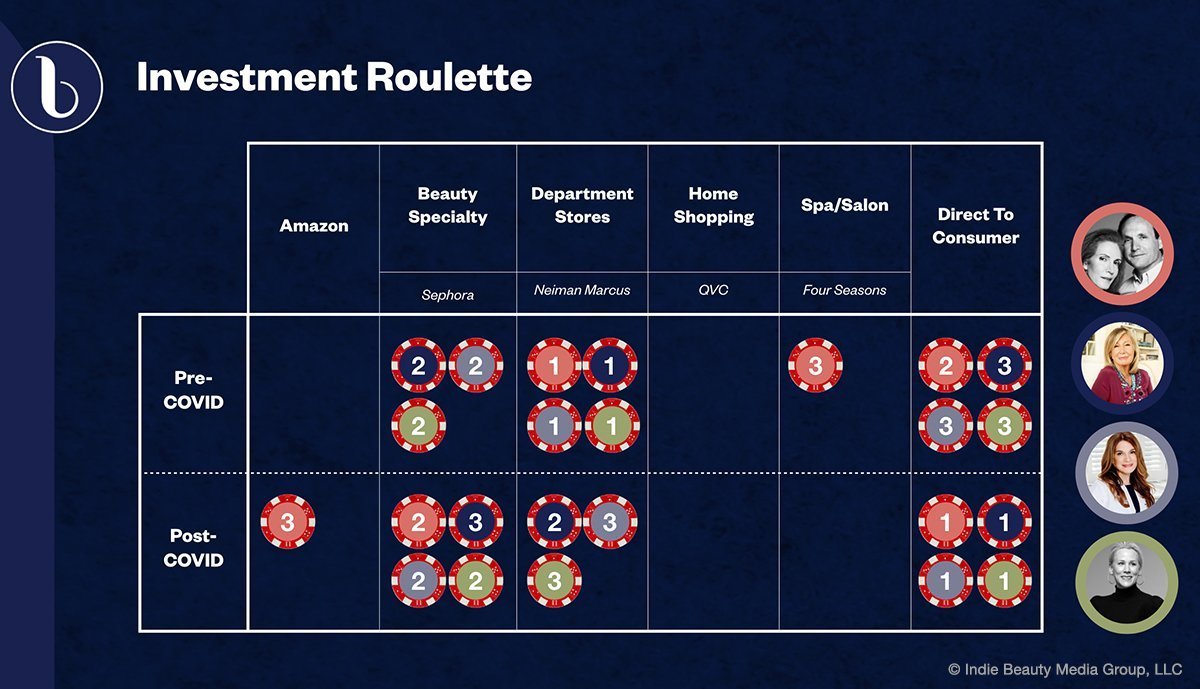 Morse Heidegger is a huge believer in premier customer service. Her grandfather bought Kiehl's in 1921 for $1 million and passed it down to his son Aaron. From 1988 to 2000, Morse Heidegger and Heidegger were in control. They operated Kiehl's' New York store and sold its products to leading retailers. Morse Heidegger boosted revenue immensely by running a wide-reaching sampling program that facilitated a rapport with customers and helped gain their loyalty. She was referred to as the "queen of sampling."
"We would tell people, 'Please, don't buy this. We want you to try it. It doesn't matter if the magazine says it's great, it's got to be great for your hair or your skin,'" said Morse Heidegger, who, with her husband, sold Kiehl's to L'Oréal for $100 million in 2000 before founding Retrouvé in 2015. "Through that, we were able to really develop these wonderful relationships with customers that we also worked very hard to continue."
Of course, brands won't forge enduring relationships with customers if their products aren't up to par. "Efficacy is pivotal. She has to see it on her skin and love it so much she doesn't want something else," said Chantecaille, stressing, "You have to have the trust of your customer, and you need to deliver an amazing product at a really good price." De Omorovicza agreed, saying, "We don't want you to like it, we want you to love it…You don't make an impact on the bottom line if people buy one thing, you need them to buy two or three and so on. You only do that if you build a level of trust and a community."