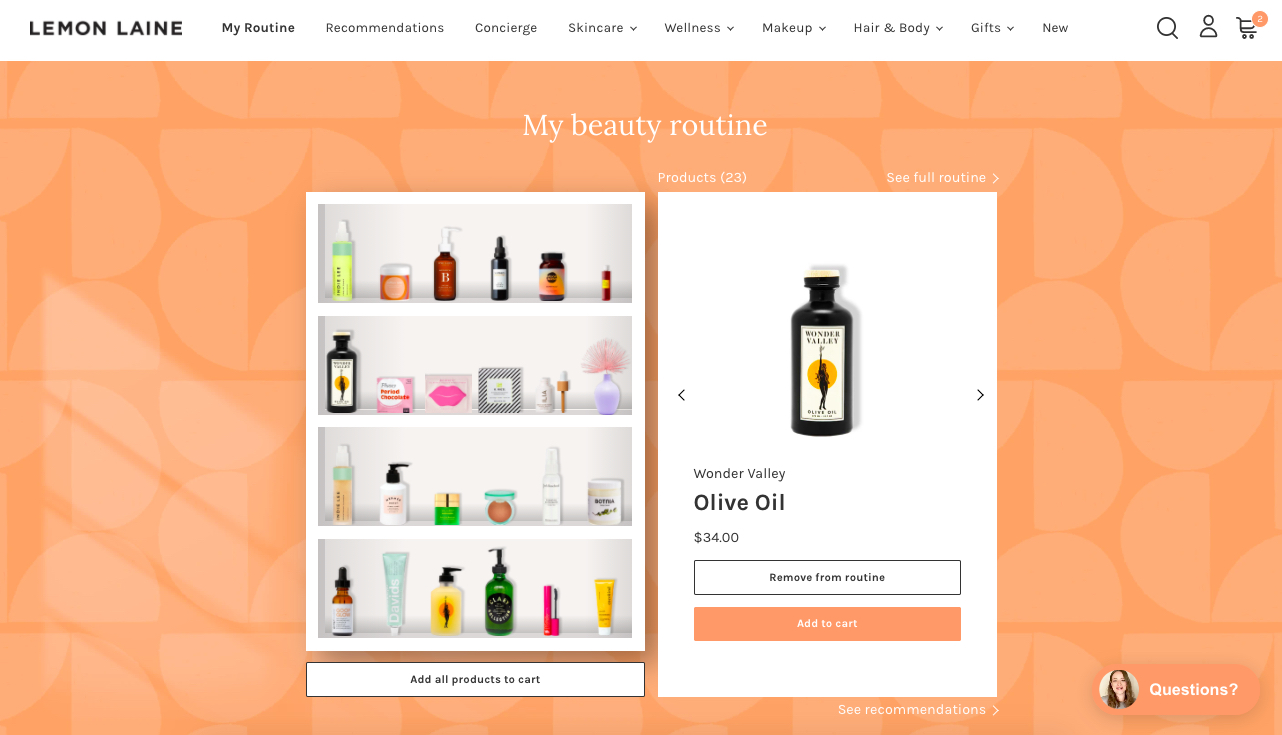 Why Lemon Laine Waited So Long To Introduce E-Commerce—And How It's Doing It Differently Now
When Laura Lemon started natural beauty and wellness retailer Lemon Laine three years ago, she made an unusual move not to launch e-commerce.
"I always follow my gut and do things that excite me, and I wasn't feeling motivated or excited to launch a website until I could do it in a way that felt like Lemon Laine, was customer-focused and brought the hospitality we have in stores online. I didn't want to settle," she explains. "Someone told me early on that saying no to things is as important as saying yes, and I just really needed to feel good about the decision before I said yes."
Last year, Lemon finally said yes. She turned to agency Hello Great Works and graphic designer Grace Evans to help her develop an e-commerce concept that would translate Lemon Laine's boutique intimacy to a digital environment. In her original notes about it, she specified she desired it to deliver human knowledge instead of artificial intelligence, customization instead of generalization and clarity instead of clutter. Those notes have become the codes of Club Lemon Laine, Lemon Laine's new e-commerce offshoot prioritizing personal service.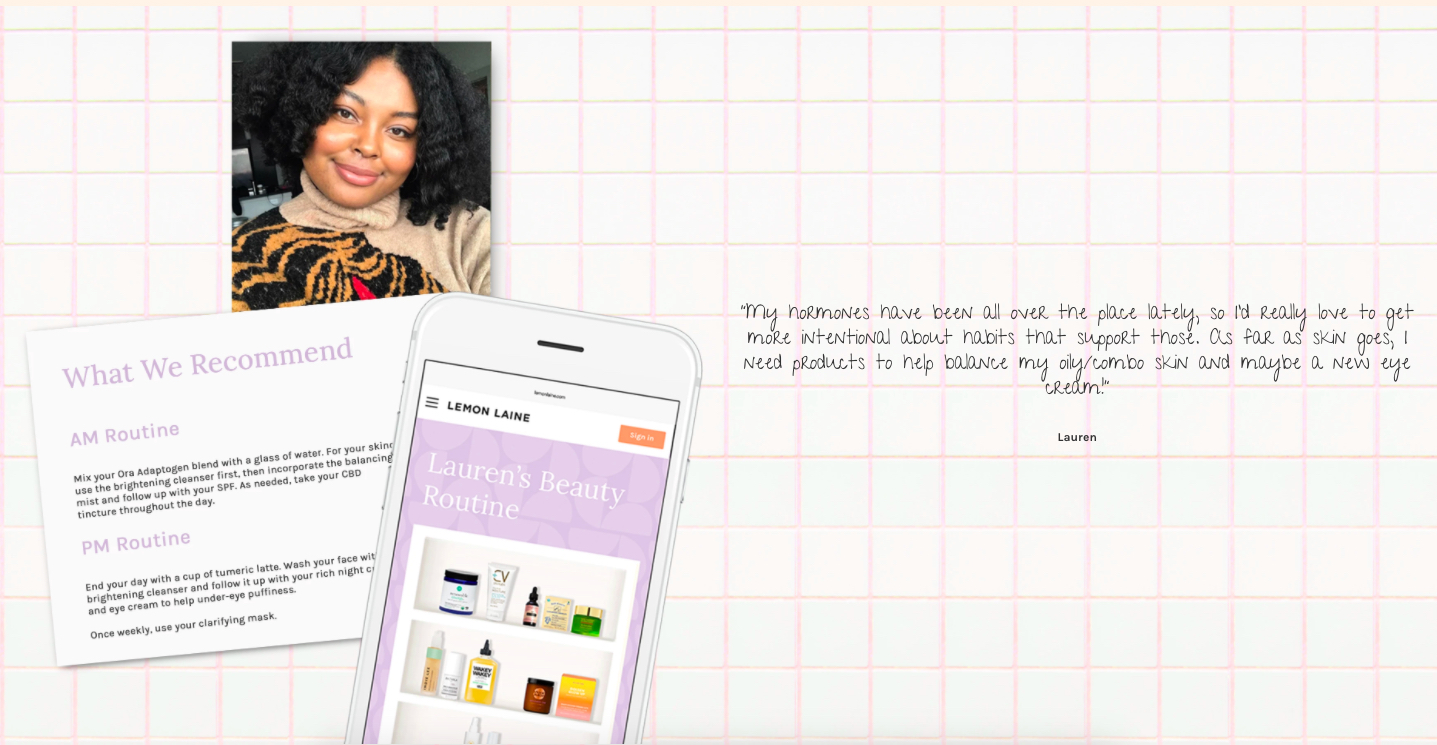 "Customers miss human interaction and miss the one-on-one that comes from walking into a store, reading body language and knowing a person is going to ask them questions rather than just typing something online and scrolling through products," says Lemon. "We really hope that, with Club Lemon Laine, they can experience online a bit of what they are used to experiencing in our stores."
It costs $100 to become a member of Club Lemon Laine, and $75 of the membership can be put toward product purchases. Membership perks include 5% back on each order for future orders, $5 flat-rate shipping, shopping via Text2Buy, a texting program Lemon Laine initiated as the coronavirus hit the United States and forced it to close its two locations for about two months, and consultations with and product suggestions from the retailer's staff, who connect via email, phone or video conferencing. Members also can fill an online cabinet Lemon compares to a Pinterest board with products suited to them and receive recommendation cards instructing them how to incorporate the products into their routines.
"I call it a concierge e-commerce experience. Think of us like your product matchmakers."
To become a member of Club Lemon Laine, consumers have to sign up for its waitlist. There is no set number for the amount of people Lemon Laine is letting off the waitlist, but Lemon is intent on making sure initial members are properly attended to, so she's careful not to flood the retailer's 15 employees with customers they can't assist. Once they're let off the waiting list, members complete an online skin profile to guide the employees in providing product suggestions for morning and evening regimens.
"I call it a concierge e-commerce experience. Think of us like your product matchmakers," says Lemon. "We have access to some of the most amazing brands in natural beauty and wellness. We carry over 100 brands, and we are the matchmaker between them and the customer."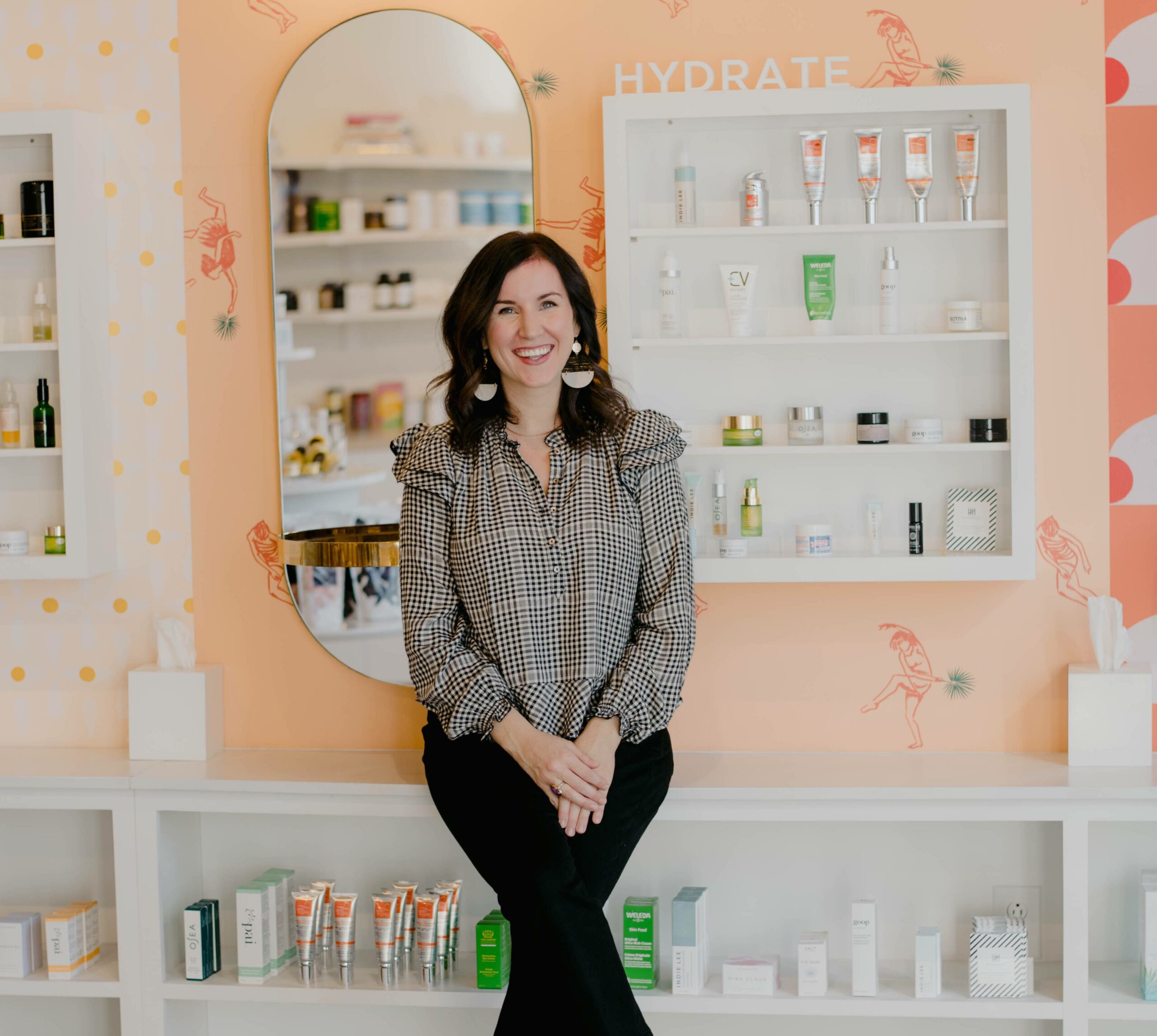 A torchbearer for the merging of beauty and wellness, among Lemon Laine's brands are Osea, Tata Harper, Living Libations, Goop, Ilia, Wonder Valley, Kosas, Ursa Major, Vintner's Daughter and Moon Juice. Some recent entrants are Moss Mornings, Josh Rosebrook, Eu'Genia Shea, The Nue Co., Allyoos and Cocokind. Sales of wellness products have picked up amid the pandemic, but customers are surprisingly snapping up lipsticks, too. "It's just that instant gratification," says Lemon. "Even if they are not leaving their house as much, they want to feel good and like their normal selves."
Lemon's passion for brick-and-mortar retail is genetic. The Tulsa native's great-grandparents owned a general store in Oklahoma. She's been in the beauty industry for a decade-plus years, and held positions at Saks Fifth Avenue, Walmart, Yes To and Juice Beauty. Lemon Laine began in Nashville and branched out to Houston in 2018. Particularly for an impending holiday season rendered unpredictable by the global health crisis, its step into e-commerce is a critical revenue diversification strategy.
"I feel there will be a renaissance of physical retail when COVID is done."
"Store traffic is down. I'm seeing that people are very purpose-driven when they are coming, so they are not spending as much time shopping, but they spend more when they do come in," says Lemon. "As a small business, if you are down a little bit from last year, it's hard to recoup that."
Lemon Laine has had ambitions to expand its physical presence. Expansion plans are on hold for now, but Lemon isn't ruling them out long-term. "Physical retail is not going anywhere. If anything, I feel there will be a renaissance of physical retail when COVID is done," she says. "We are human, at the end of the day. We want interactions. People want something to enjoy on the weekends. It will always excite me to open more stores, but we are focused on the months ahead and getting the online shop going."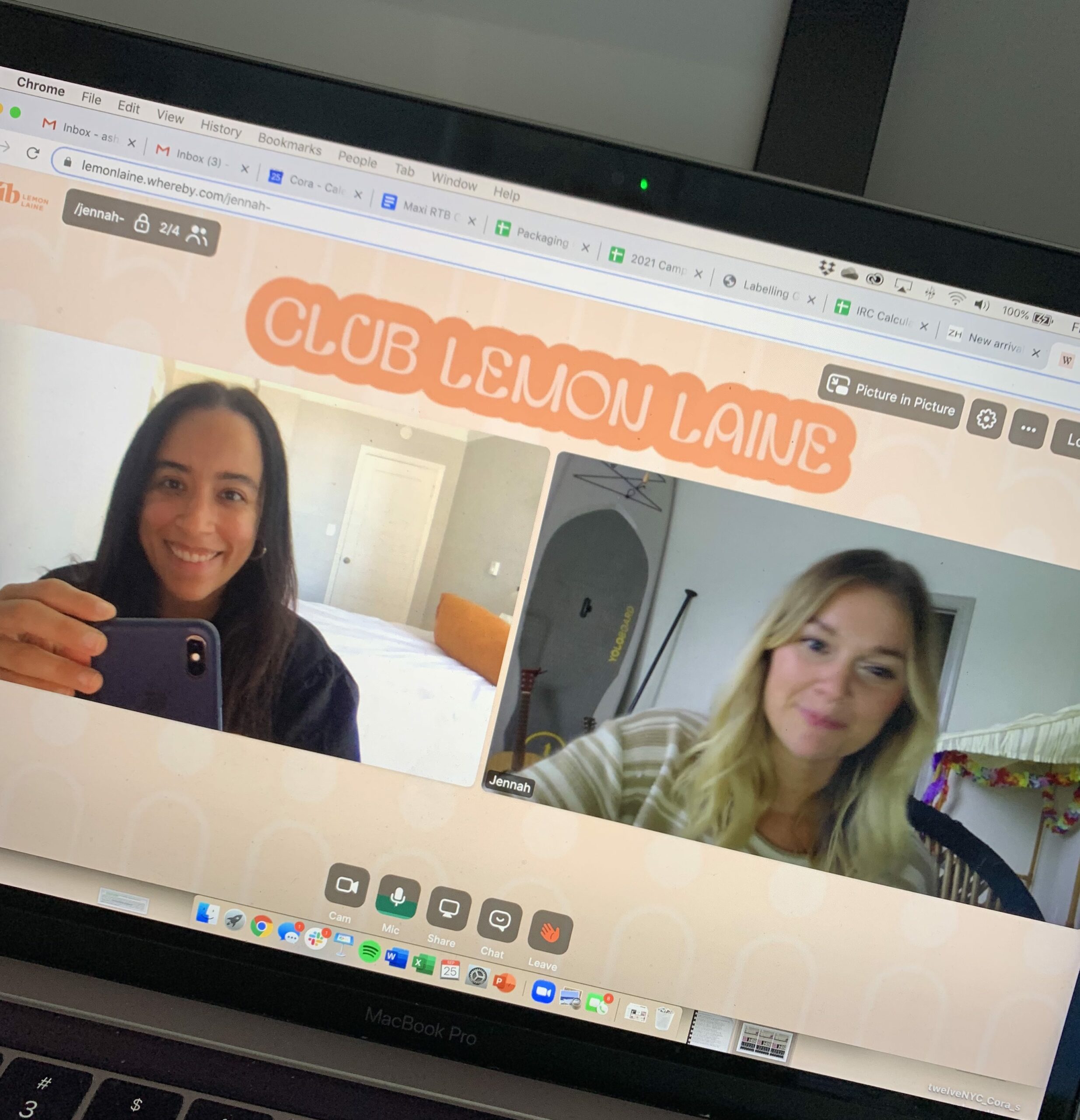 In the absence of additional stores, Club Lemon Laine has the potential to increase Lemon Laine's customer reach outside of the cities that are home to its stores. Asked about her goals for it, Lemon responds, "We want the model to be profitable first and foremost, and we want everyone to have a great experience. I hope that, if we can do those two things, it will mean it's growing and becoming a larger part of our business." She concludes, "It's been a funny road to get here, and I'm really proud of what we created. Even though it might be a new way of shopping, it's meant to be fun and uncomplicated."