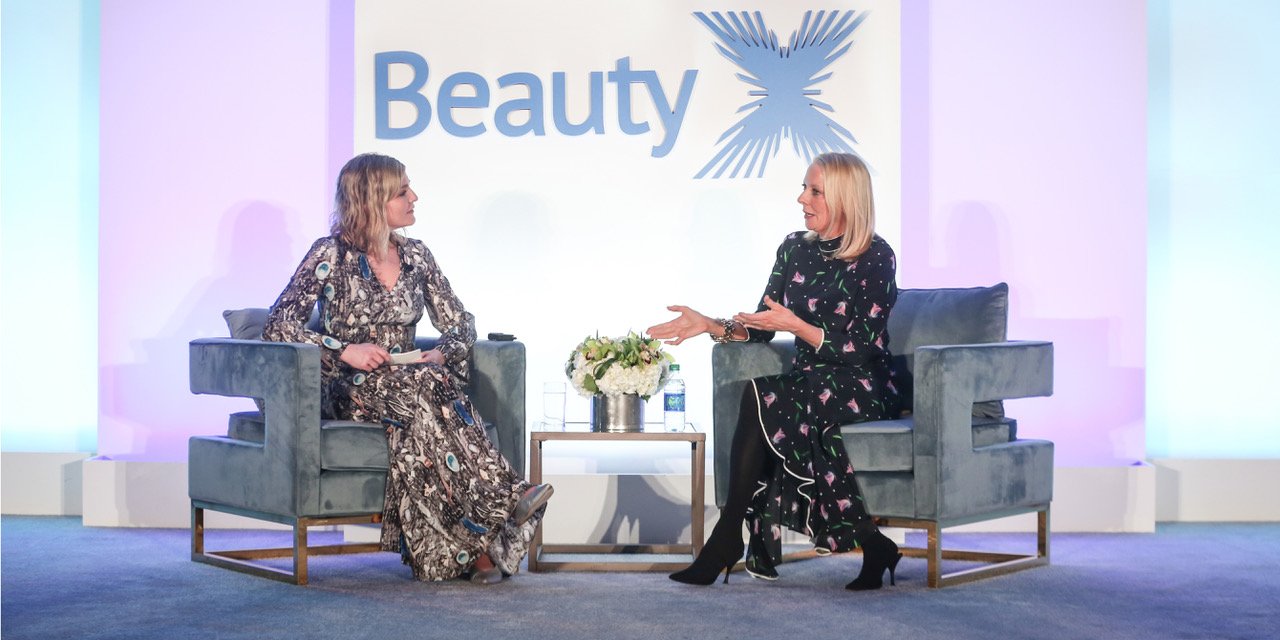 Linda Wells Weighs In On Sustainable Beauty, The Future Of Magazines And Flesh At BeautyX Summit
Linda Wells believes sustainability is the next frontier in beauty.
Compared to major movements preceding it in the industry, Revlon's chief creative officer and former editor in chief of Allure said during the BeautyX Media & Influencer Summit on Monday in Los Angeles, "It's going to be harder and more expensive." She pointed out consumers, not brands, are leading the charge. "Consumers are making the industry better," said Wells.
At Flesh, the brand she developed inside Revlon that launched at Ulta Beauty in June, Wells attempted to excise much of the excess packaging customary for prestige beauty lines, and she's actively studying ways to reduce its environmental footprint further. She emphasized greening a beauty brand can be a long process.
"Not everything has to be perfectly rigid in terms of organic, but we do have to do better," said Wells, commending eco-conscious efforts at Seed Phytonutrients, a brand incubated by L'Oréal housing its shampoos, conditioners and more in compostable post-consumer recycled paper bottles.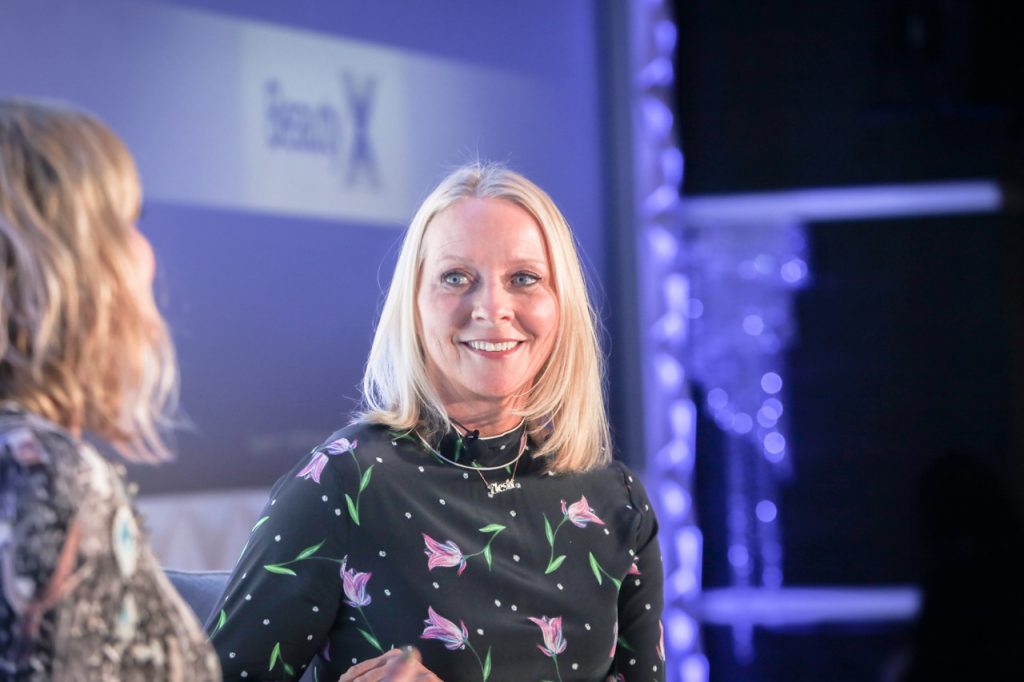 Wells' insights on the directions the beauty industry is headed in capped off the first-day of programming at the two-day BeautyX Summit, which was packed with discussions on podcasts and influencer marketing. In addition to Wells, participants included Natch Beaut's Jackie Johnson, Milk + Honey's Alissa Bayer, The Better Skin Co.'s Murphy D. Bishop II, Forever35's Doree Shafri and Katey Denno
While Flesh's eco-consciousness is a work in progress, inclusivity was fundamental to the brand at the outset. Like Fenty before it, Flesh entered the market with 40 foundation shades. Its promotional imagery featuring the models Ajak Deng, Nykhor Paul, Samantha Archibald and Yasmin Guerts didn't rely on a single stratum of humanity. Wells said, "You can't just have one face anymore."
The drive for diversity is among the numerous reasons influencers are coveted by beauty brands. An expensive celebrity spokesperson doesn't reflect the extensive range of beauty consumers. Influencers can reflect that range and do so relatively cheaply. Speaking of brands signing a big celebrity endorser, she said, "I don't think there's really a place for it anymore." The exception, she added, is Ashley Graham at Revlon. Wells lauded her for bringing a distinct voice to the brand's Live Boldly campaign.
"I think that sustainability is going to be the next really big hurdle, and it's going to be harder and more expensive."
Flesh has chosen to rely primarily on unpaid influencer outreach. However, in December, it sponsored a holiday makeup video posted by Nikkie de Jager, aka NikkieTutorials. The video incorporated several brands and spotlighted a Boost highlighter that had been broken in travel, an accident that increased the effectiveness of the exposure provided by de Jager. After the video sponsorship, de Jager has continued to use Flesh products.
"She's been the gift that keeps on giving," said Wells, stressing, "You need people to be champions for your product. You can talk all you want, but you are a brand talking about a brand." She asserted, "The brand is not as interesting as the individual right now."
Social media hasn't always been nice to Flesh. The brand encountered criticism of its name on social media, where people slammed it for being crass and sounding like it was supplying makeup for zombies. Instead of being dismayed by the criticism, Flesh leveraged it for publicity. It put together a fake newspaper that highlighted the criticism and sent the fake newspaper to editors. The thinking was, according to Wells, "If people are going to get worked up about it, let's just embrace it."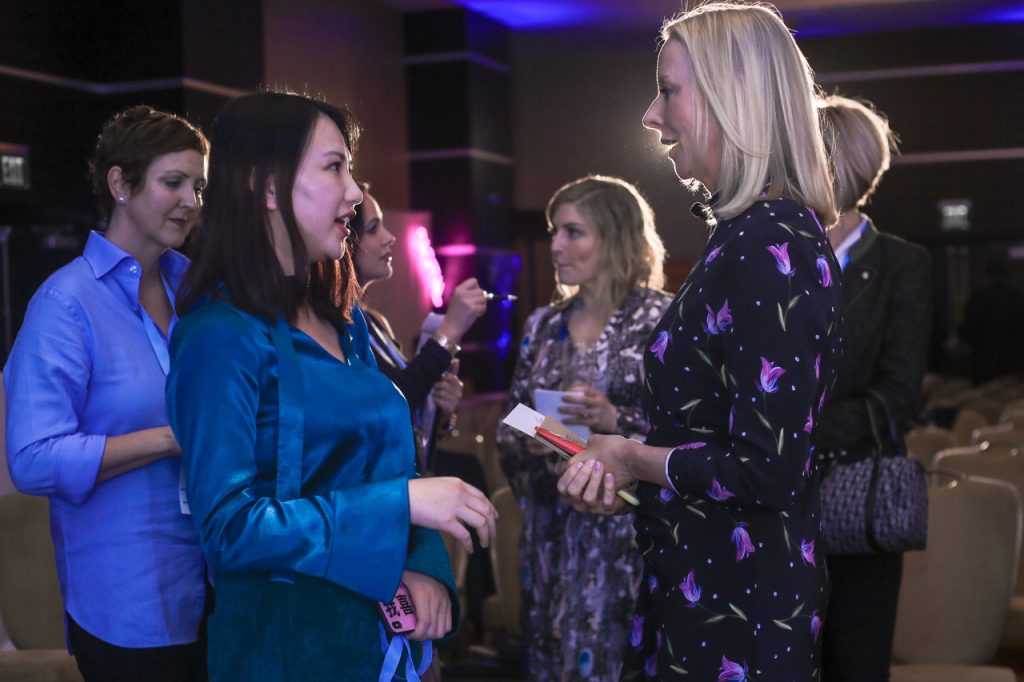 Flesh has also encountered some poor product reviews. Wells has taken them in stride. When an influencer gave Flesh a negative review, she emailed the influencer to express she valued his thoughts. Wells said, "People are allowed to have negative opinions."
Wells cautioned brands not to counter negativity on social media with combative comments. "When they fight it, and they start those fights on social media, that never looks good…You always look petty," she said. Flesh favors a kind approach on social media.
Flesh's social media and product strategies seem to be paying off. During Revlon's third-quarter earnings conference call last year, CEO and president Debra Perelman reported the company was encouraged by the brand's results. She said, "We're seeing that it is doing what we expected it to do and more with regards to the digital engagement as well as attracting the young millennial consumer."
The results of traditional print publications haven't been encouraging, but Wells isn't entirely pessimistic about the future of magazines. "If we elevate magazines, I believe they will have a place," she said. She elaborated magazines issued infrequently with gorgeous photography that's difficult to replicate on social media can gain fans. Wells said, "Digital needs to be fast and furious and energetic…and magazines can be just a different experience."