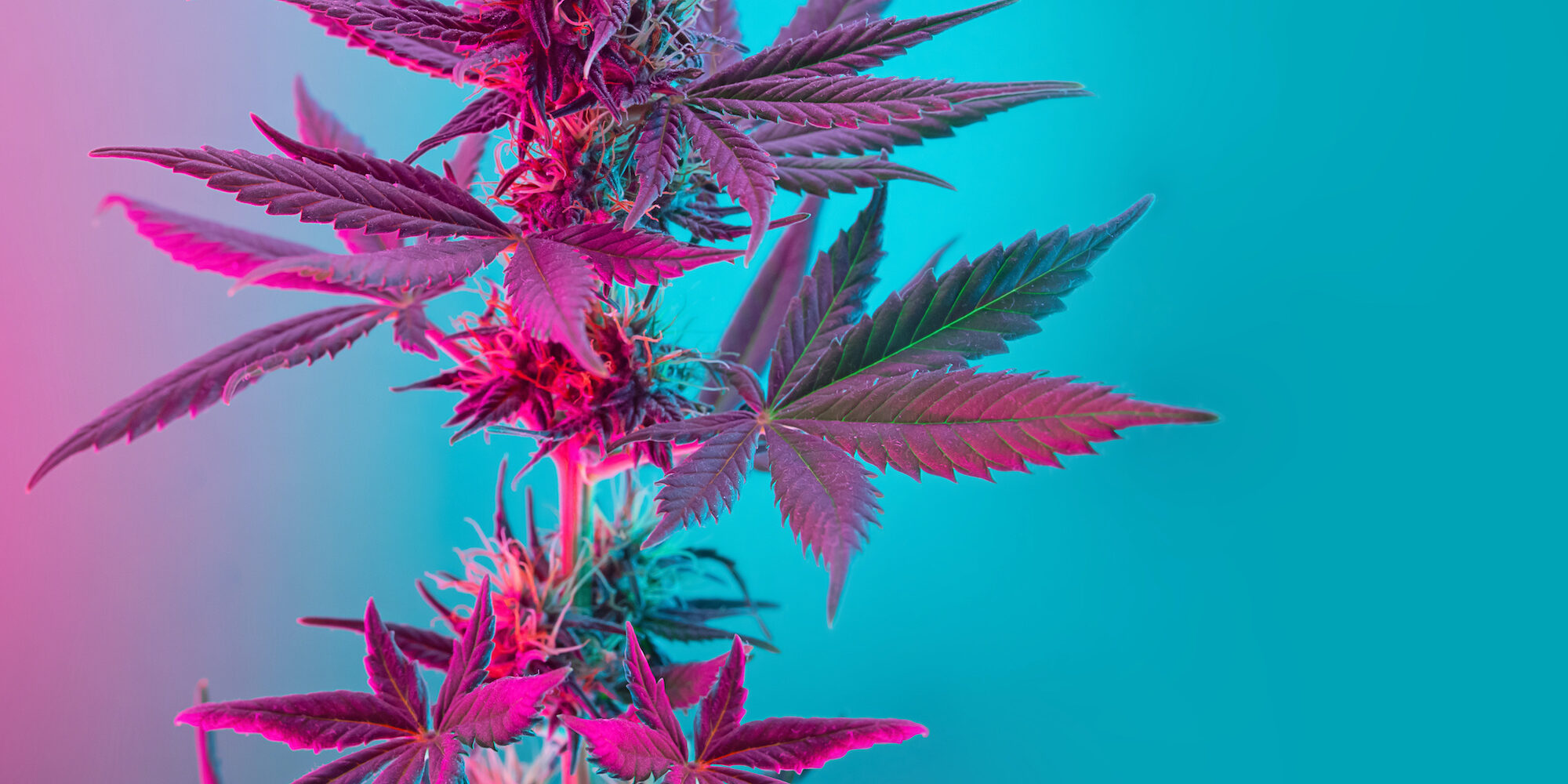 LMCC Pre-Show Report: Is A CBD Comeback Imminent?
The CBD beauty and wellness gold rush, when brands basing their entire value proposition on formulations featuring the cannabinoid launched every single day, are long gone. But concluding from the end of the craze that CBD is just a trendy ingredient now on its way out is taking a shortsighted view of cannabis and the consumer packaged goods landscape.
Marijuana is currently legal in nearly 40 states, including 19 for recreational use, and federal legalization could be on the horizon. Is another gold rush imminent? In anticipation of the Luxury Meets Cannabis Conference, which will run from Oct. 20 to 21 in New York City, Beauty Independent checked in with cannabis industry leaders to provide an overview of where CBD is today and what its future may hold.
Market Check
The market for CBD products is still growing, but its acceleration has cooled off. In 2019, cannabis industry data firm Brightfield Group forecast that CBD product revenue would reach $23.7 billion by 2023. Yet, it's only a few months before 2023 and the global CBD market is expected to generate $6.36 billion this year, according to Grand View Research, which predicts it will advance at a compound annual growth rate of 16.8% to reach $22.05 billion by 2030.
"Some early market projections were crazy numbers," says Anthony Saniger, founder of retailer Standard Dose. A correction soon followed. "Consumers started getting their hands on poor quality product that were not efficacious, and therefore having not a pleasurable experience with CBD, meaning it didn't work as an ingredient the way they wanted it to work," says Saniger. "Maybe it was too low of a dose, maybe it was poor quality, maybe the mix. They didn't understand how to take it, there was a lack of education."
As fears of a recession loomed, capital dried up even in the usually frothy beauty and wellness space, and the cannabis market suffered. Still, deals happened. CBD brand Equilibria acquired CBD e-tailer-turned-brand Fleur Marche in April. In February, celebrity-backed THC-infused beverage company CANN announced a $27 million series A round that was preceded by a $5 million seed round in 2020. Last month, CANN acquired CBD drink specialist Sweet Reason. 
Saniger and Olivia Alexander, founder of cannabis wellness and personal care brand Kush Queen, are bullish on CBD's prospects. They believe marijuana will be legalized federally, and the development will have a positive ripple effects on capital and deal flow across the cannabis industry. 
Recounting conversations with investors, Alexander, who's bootstrapped Kush Queen, says, "Everyone is like, 'No, I'm not touching cannabis right now. I'm not touching CBD right now. The amount of investment that's going to pour in again is really needed because all the money had been drying up." 
Ingredient Deck Expansion
Several popular brands such as Foria, Saint Jane and Sisters of the Valley that began as CBD beauty and wellness specialists have created new products sans cannabinoids. Some like accessible skincare range Wldkat have removed CBD from their ranges entirely. 
"We definitely hit peak CBD a few years ago, and it's since leveled off to the point where the press now treats CBD like any other active ingredient rather than a special moment," says Alexis Florio, co-founder of Prismatics, a public relations and marketing agency for cannabis and psychedelics. "Most brands are not going to stand out if they only focus on the fact that they contain CBD. It has to have other interesting ingredients like adaptogens or other cannabinoids like CBG or CBN, for example, in order to interest the press these days."
Inbound requests from brands looking to be carried at Standard Dose tell a similar story. Out of the approximately 60 inbounds the retailer receives in a month, about 30 of them are from CBD-forward brands. Others have CBD as one of a number of key ingredients or not at all. "A brand is not just built on that alone anymore," says Saniger.
Standard Dose started in early 2019 as a CBD beauty and wellness product destination. In 2022, it carries 1,300 stockkeeping units and a mere 220 of them are CBD products, according to Saniger. The CBD products, however, punch above their weight in terms of revenue production. They're 16% of the assortment, but contribute about a third of Standard Dose's revenues. 
CBD products enjoy higher customer retention rates than products in other categories at Standard Dose. Saniger shares the customer retention rate for CBD products at the retailer is 15% to 18%. "There's trust there," he says. "I think it goes back to our process of making sure that the products are efficacious. Because we ensure that they're efficacious, when a customer tries it, they're more likely to have a good experience."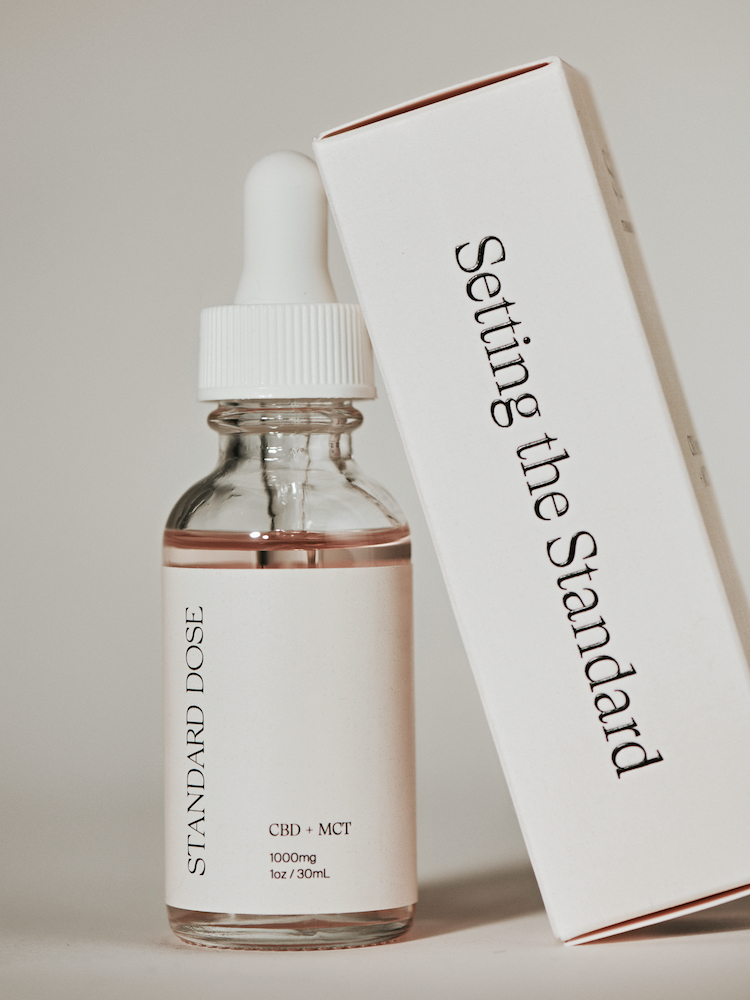 Promising Product Categories 
CBD and cannabis products have continued to proliferate in sexual wellness and women's health. In the past six months, Runi, Press Pause, Lady A and In Your Pleasure, all brands utilizing CBD and other cannabinoids to increase pleasure during sex and alleviate menopause symptoms, have launched. Last month, Foria entered specialty retailer Ulta Beauty with intimate care products, including offerings from its Intimacy and Relief lines featuring CBD.
There's also been an influx of better-for-you gummies from CBD and cannabis companies to supply healthier alternatives to ubiquitous sugar-loaded chews. In recent months, Prima launched evening glass of wine alternative Chill Out, Offfield debuted CBD- and CBG-infused Athletic Gummies, and Juna released sugar-free Nightcap Sleep Gummies with a microdose of phytomelatonin.
Saniger sees a preference for formats like gummies and capsules spreading. "In the beginning, CBD was mostly tinctures," he says. "Consumers are wanting to look at form factor now. Why I think form factor is important is because it's easier for the everyday consumer that's not educated to understand how they dose. If it's in a gummy form or a capsule form, take two pills, take two gummies, that's a very easy thing versus take a tincture, fill it to one milliliter, hold it under your tongue for 45 seconds." 
As demand for oil-based tinctures is waning, water-soluble CBD tincture innovations are enabling new products to arrive on the market with better cannabinoid bioavailability. When Kush Queen launched THC-enhanced water-compatible Bôost Liquid Cannabinoid Concentrate, it sold out three times. Another entrant in the water-soluble category is Noon, which premiered in May with three nootropic- and CBD-enriched formulations. Bôost's and Noon's products can be taken directly or mixed into liquids.
On the topical side, Saniger reports there's been a steep decline in skincare geared toward hydration like face serums with CBD. On the other hand, he underscores there's value in products like pain balms and creams. He explains, "CBD is an anti-inflammatory. In combination with CBG and CBC, which are minor cannabinoids, products that are made for those different needs are efficacious and do work."
The Clock App Code
TikTok is the platform du jour for beauty and wellness brands, but, following in the footsteps of Facebook and Instagram, the app isn't too friendly to CBD and cannabis brands. "Unfortunately, TikTok is still very strict with their community guidelines and does not allow CBD and cannabis to be openly discussed on the platform," says Florio. "If a skincare brand that contains CBD is on TikTok, they usually don't call attention to it on the platform."
Alexander has had success driving awareness and sales for Kush Queen through TikTok with organic videos by content creators. In that manner, the brand's THC Sleep Bath Bomb has garnered millions of views. "I've driven more traffic from my TikTok to Kush Queen than any other source this year from viral posts," says Alexander. "They translated immediately to traffic and sales."
Despite TikTok-related sales and traffic spikes at Kush Queen, the former social media strategist admits steady success on the app is an enigma. "The algorithm is like a slot machine," she says. "You still really don't know sometimes. I think I know why a post goes viral, but I wish I could say this is how you do it. I still can't figure it out."
Alexander remains upbeat about TikTok because, when it works for Kush Queen, the results are unparalleled. "You can see when these viral moments happen that you're not just increasing your sales, you're clearly seeing that they're new customers, people who have never touched my brand before. That's the most exciting part for me," she says. "Every single day, new people discover Kush Queen, a thousand, 2,000 new customers in a single month in a recession." On TikTok, Alexander notes she often interacts with people who've never tried CBD before. "That is the holy grail of a customer," she says.
Alexander has deciphered general guidelines for what's permitted and what's not permitted for a cannabis brand on TikTok, though rules aren't etched in stone. Kush Queen has been allowed to show dropper bottles in videos, but Alexander has discovered the platform doesn't allow her to show the tincture dropper in her mouth. In general, ingesting items or showing packaging up close are no-nos. Lifestyle content like a bath with a colorful bath bomb in it is a stronger performer—and safer bet—for Kush Queen. 
Rules seem to be applied indiscriminately. Alexander notices some creators are able to post products in packaging that's clearly marked with THC, and other accounts have had such videos taken down. "It's really a game of figuring out what is allowable by the algorithm and what is going to communicate enough about the product," she says.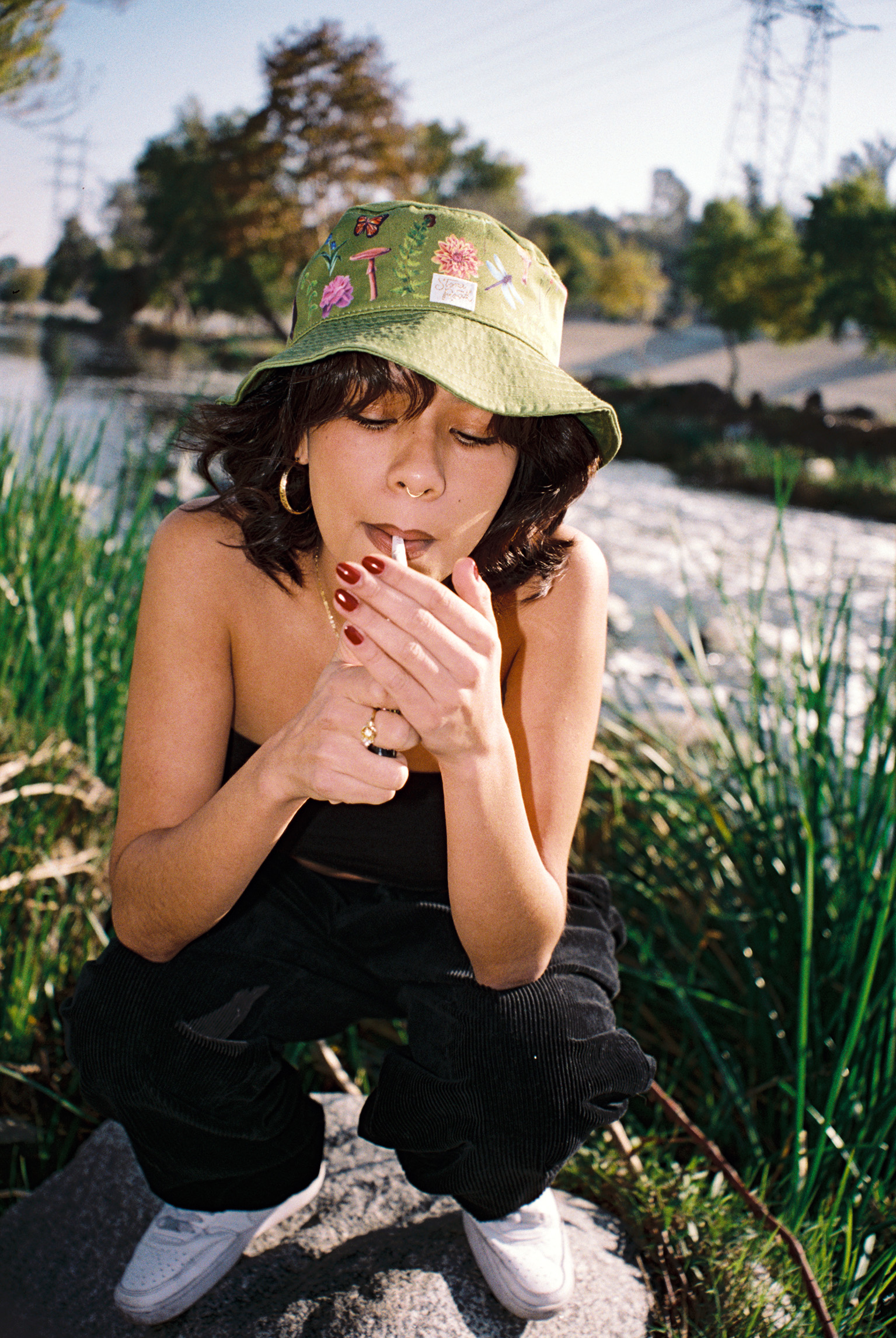 The Merch Opportunity
While cannabis brands may be hampered by digital advertising and social media restrictions, merchandise and accessories are mediums where they flourish. "This has definitely become a big part of cannabis marketing," says Florio. "Since most cannabis brands are limited to specific states and regions, selling cool merch has become a way to reach customers nationally and internationally."
She adds, "Brands are also able to promote it much easier through social media and press, where people can seamlessly click through to purchase from anywhere. And for cannabis enthusiasts who live in states where cannabis is not legal just yet, it's a way for them to be a part of the cannabis community."
Floria highlights Leune, which formed an entire arm of its business called Leune Lab dedicated to merch, as a merch standout. Stone Road is a favorite of hers for merch, too. She says, "The Stone Road bucket hat is a great example of merch that doesn't feel like merch. People go crazy for that hat!"