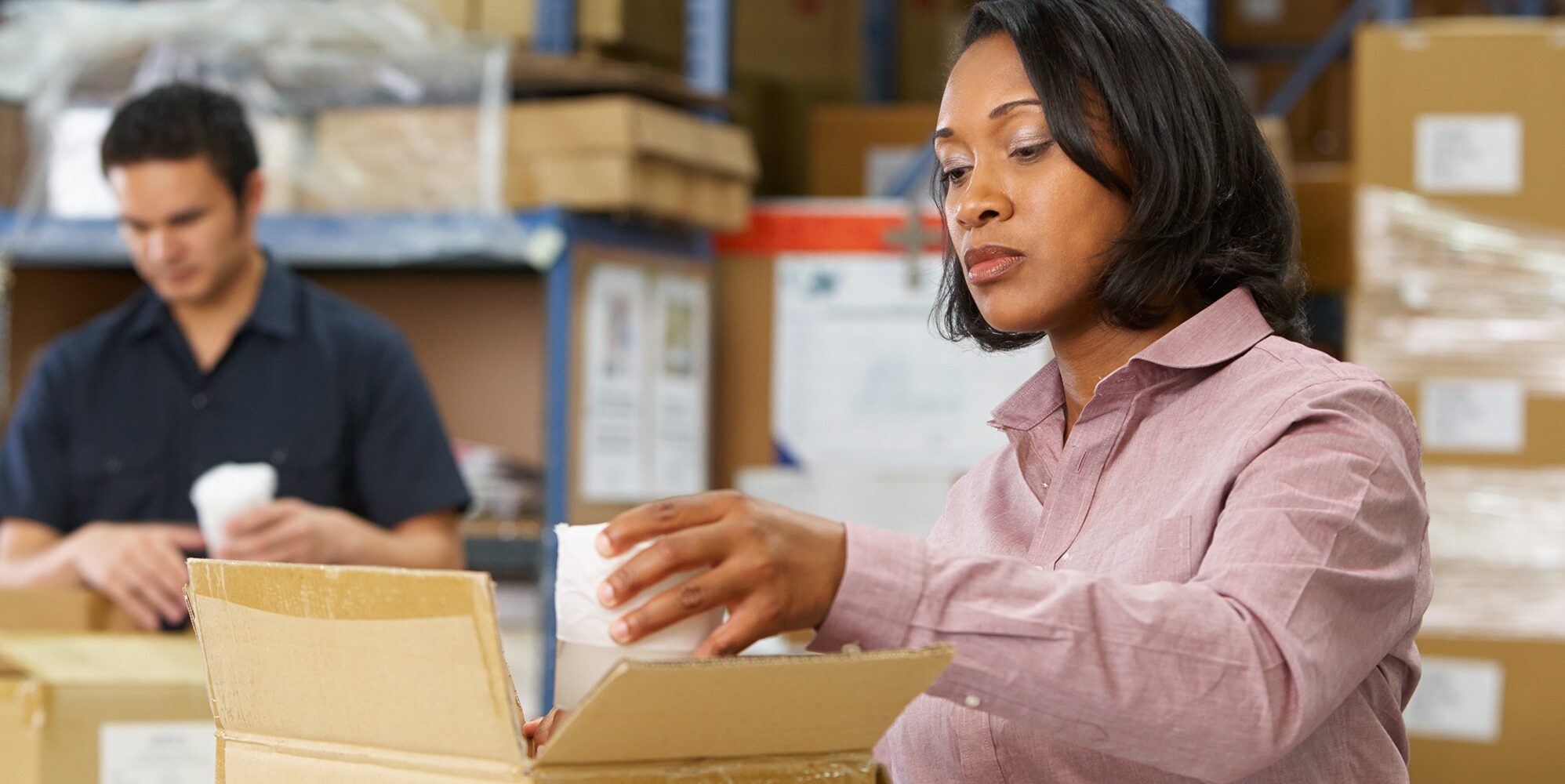 Logistics Experts On Keeping Shipping Costs Down, Selecting The Right 3PL Partners
If the centrality of logistics to startups wasn't clear before, the pandemic-stoked supply chain chaos has made it painfully so. 
"Inventory is capital, so knowing your inventory and using a tracking system is the key to everything," said Drew Hoffmann, president and CEO of third-party logistics company On Air Direct. Hoffman joined Donny Salazar, co-founder and CEO of MasonHub, another fulfillment services provider, and Shamor Belliard and Israel Cancél, co-founders of vegan skincare and body care brand Just Beauty CBD, for Beauty Independent's recent In Conversation webinar on logistics. They laid out what beauty entrepreneurs should think when selecting a logistics partner.
3PL Partner Considerations 
Taking on a 3PL provider can be a large upfront investment, but providers argue it ultimately saves time and money. Just Beauty CBD chose to handle fulfillment in-house by building a warehouse and working with a network of distributors to maintain tight control of their products and lower costs. In hindsight, though, Cancél thinks the brand may have made a different choice. 
"It's very labor-intensive," he said, adding, "Especially in today's economic climate, being locked into a long-term fixed cost with a warehouse is obviously a scary thing to have to endure…[However], if you outsource it to a solution provider, it's a lot easier to navigate from a scale perspective because, then, it's going to grow with you as you grow."
Brands should prioritize finding a 3PL partner they trust to help execute their long-term vision. "They're holding the largest asset on your balance sheet," emphasized Salazar. He detailed MasonHub, which counts the beauty brands Vegamour and Kusshi as clients, maximizes brands' inventory by facilitating their products being shipped out in a variety of manners such as samples, special bundles and single units. 
It's important for brands and logistics providers to be on the same page before working together. On Air Direct walks potential clients through two pages of questions to evaluate fit. Brands are asked to share their core customers, channels they're selling through, sales volume, goals and the level of support desired. On Air Direct started by working with QVC and other home shopping networks, but has expanded to support direct-to-consumer distribution, subscription and wholesale brands, including Bobbi Brown, Urban Decay, and Drybar.
Salazar suggested brands think of the acronym ITEMS—inventory, visibility, tech stack, experience, multichannel support and support—when looking for a partner. Salazar asked, "When Sephora calls and says, I need you to send me this sample because we want to feature you in our top sellers for holiday, who are you going to call to make sure that happens, and do they have the ability to be flexible and agile for you?" 
As Amazon's speedy deliveries put pressure on brands to expedite shipping, selecting a 3PL partner with several locations or at least a warehouse near a populous geographies is increasingly important. On Air Direct and Mason Hub each boast more than 200,000 square feet of warehouse space on both American coasts.
Brands with high average order values (AOVs) are at an advantage when figuring 3PL costs into production budgets. High AOV e-commerce businesses should aim for 8% to 10% of sales to go toward its 3PL. Salazar said, "If you're a machine: high scale, low SKU, lots of turn inventory turns, 5% to 6% is probably a gold standard."
Low AOV e-commerces businesses have to allocate a greater percentage of sales to cover the fixed costs of 3PL and should identify ways to create better margins elsewhere. Wholesale brands should keep logistics costs in the low single digits as large orders allow brands to spread out costs over a lot more units.
Packaging And Shipping 
Brands should consider the dimensions and weight of products as they develop them. Smaller, lighter, more compact items are easier and less costly to ship. Except for one, Just Beauty CBD's products come in heavy premium glass. However, they're small and housed in snug secondary packaging. Its Body Love CBD Butter weighs in at 5.5 ounces and is the largest item in its assortment. Ingredient stability and climate control during storage and transportation are further factors to consider. 
Belliard said Just Beauty CBD's all-natural oil-based body butter "is the problem SKU when it comes to this as far as sensitivity goes, and we need to be cognizant as far as selecting a provider that can handle that from a quality assurance perspective." 
A well-placed influencer mention can spark sales, but going crazy to perfect an unboxing experience—think confetti, handwritten notes and special tissue paper—for every customer doesn't typically have a good return on investment. Hoffmann stressed brands should pin down the value their unboxing experience gives them. "You have real fixed costs, and you want to save that money to put towards another formulation or the next thing and, sometimes, all that fluff doesn't mean anything, it's just nice to have," he said.
Hoffmann revealed brands often come in with packaging that's too large, and the first thing he'll do is recommend smaller and cheaper alternatives. If brands create packaging that ships alone without having to be boxed, the savings can be immense, according to Salazar. He said, "Just being able to place a label on that box and ship it out will save you a lot from a fulfillment perspective."
Currently, one of the biggest challenges facing brands is carrier issues. They're confronting delayed and lost packages. Salazar advises his clients try Route Protection, the plug-in application enabling customers to opt into package protection. If a package gets lost, Route Protection will cover the cost of the item and replace the order. 
3PL Partner Parameters
It's a hard sell for logistics providers to spend time on small brands not driving substantial sales. Hoffmann estimated brands should be moving anywhere from 300 to 500 orders a month to make 3PL services worth the cost, but there's no hard-and-fast rule. "You'd be surprised how many small brands exist on lesser than that, and they're the ones that are dialed in, which is why we don't set cut-offs," he said.
On Air Direct prefers not to set specific minimum order quantities or MOQs. Instead, it focuses on getting under the hood of a business's mechanics and objective. "What I want to know is, what's your path? Where are you going? We can see where the velocity is so we can help them become the next IT Cosmetics," explained Hoffmann. He continued, "I want to get to know who they are as business people and really understand where their business is going. And then cost that out accordingly based on what it's going to take for us to support that brand going forward."
About 85% of MasonHub's brand clients are hitting 2,500 or more transactions a month. Salazar thinks through the unit economics of each business to better understand the sustainability of a partnership and determine if MasonHub should take a chance on an emerging brand that has potential.
To watch a replay of the webinar on logistics, visit Beauty Independent's premium In Conversation webinar library.