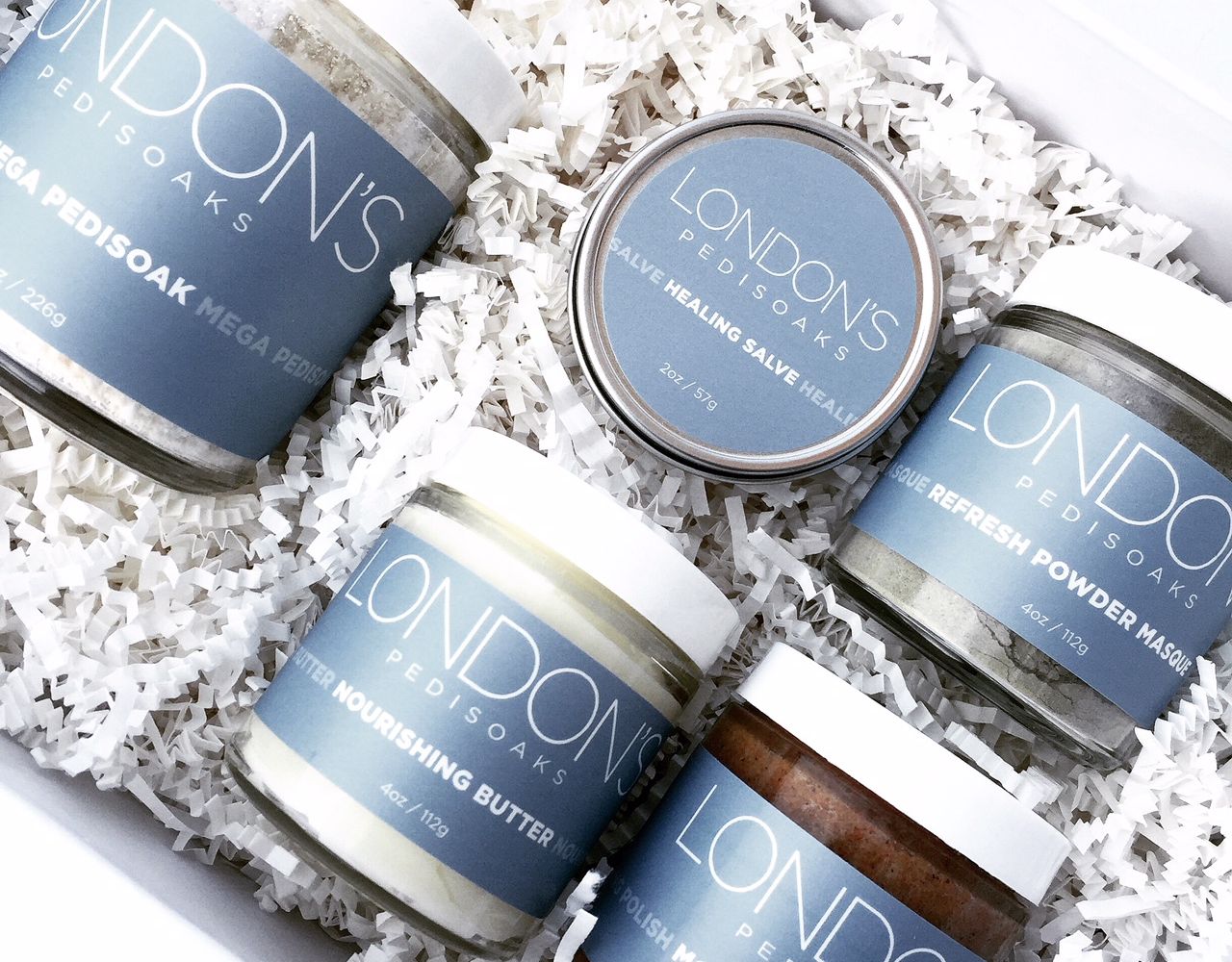 London's Pedisoaks Has Upped Its Game With New Upscale Packaging
London's Pedisoaks now looks like the luxury foot care brand it strives to be.
Following a rejection from a big retailer, founder Chris Loney reflected on the packaging, presentation and portfolio of her products. She decided an overhaul was in order and poured $3,000 into a revamp that has turned London's Pedisoaks into a sophisticated player in the beauty segment.
"Our packaging is clean, luxe, simplistically amazing, plus it is gender neutral," says Loney. "We love the final product, but, more importantly, we love the kudos and reviews from our following. We are getting non-stop compliments on our new look."
Gone are purple and cursive writing that appeared on London's Pedisoaks busy old packaging. The renovated packaging is serene blue and rustic rose. The caps are white, and the brand's straightforward logo is placed prominently in white on jars and bottles.
London's Pedisoaks's assortment has shrunk from 23 stockkeeping units to eight key SKUs. Instead of having multiple varieties of an offering such as the bestselling Nourishing Butter, there's just one. "You run a risk of someone not liking a scent, but, at the end of the day, it's simpler and customer-friendly," says Loney. "They don't have to be stressed out about what to pick because there's only one SKU for each item"
The brand has also added descriptions and directions on the exteriors of products as well as certifications. Select product names were tweaked, too. For example, Pink Polish has become Moisturizing Polish.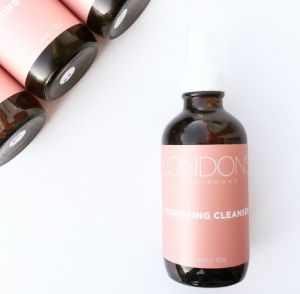 "The cutesy names were nice, but they were more for me than the customers," says Loney, continuing, "If you talked to me before, I would have said the packaging was great, but, with the changes, I can see all the flaws that were there and what was missing. Even though customers loved it, it wasn't necessarily retail-ready."
London's Pedisoaks' distribution history has been dotted with subscription boxes and online marketplaces. Loney's goal is to increase the brand's presence in spas and prestige stores. She's convinced the updated packaging gives it a better chance to move into those venues.
"When I was at IBE [last year in New York], everyone said, 'This is luxury foot care.' Before IBE, I would have never said my brand was a luxury brand. Then, when I stepped back and really thought about it, I concluded it is luxury," says Loney. "We have gone full throttle into luxury foot care. It's aimed at high-end retailers, not necessarily CVS."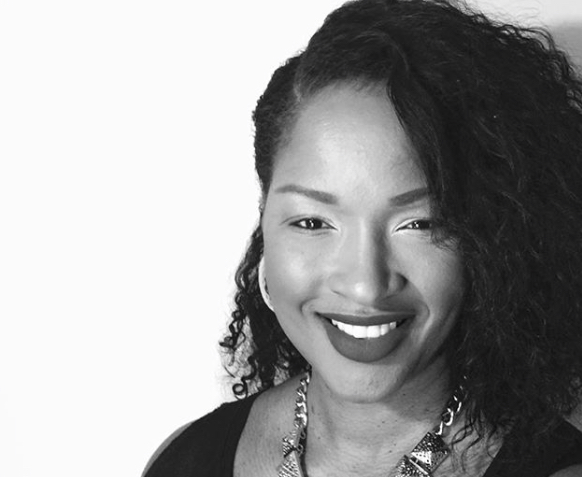 A veteran and former fashion stylist, Loney was inspired to launch London's Pedisoaks by her experience coping with swollen feet while she was pregnant with daughter London. The swelling graduated to severe edema, and Loney resorted to soothing her feet with soaks and baths. It occurred to her that she could elevate the foot care products she tried during that painful period with plant-based ingredients and careful crafting. "I never in a thousand years thought I would be doing foot care," laughs Loney.
Today, she's not only doing foot care, she's persuading stores and spas that her concept of sumptuous skincare for feet has merit. "After rebranding, we reached back out to the big retailer and asked if we could resubmit our products for consideration. Instantly, they said yes due to our new packaging," shares Loney. "Every business has growing pains and obstacles. Ours was having to see our brand from a different perspective. We are thrilled with our evolution and look forward to see where London's Pedisoaks will grow to in the near future."