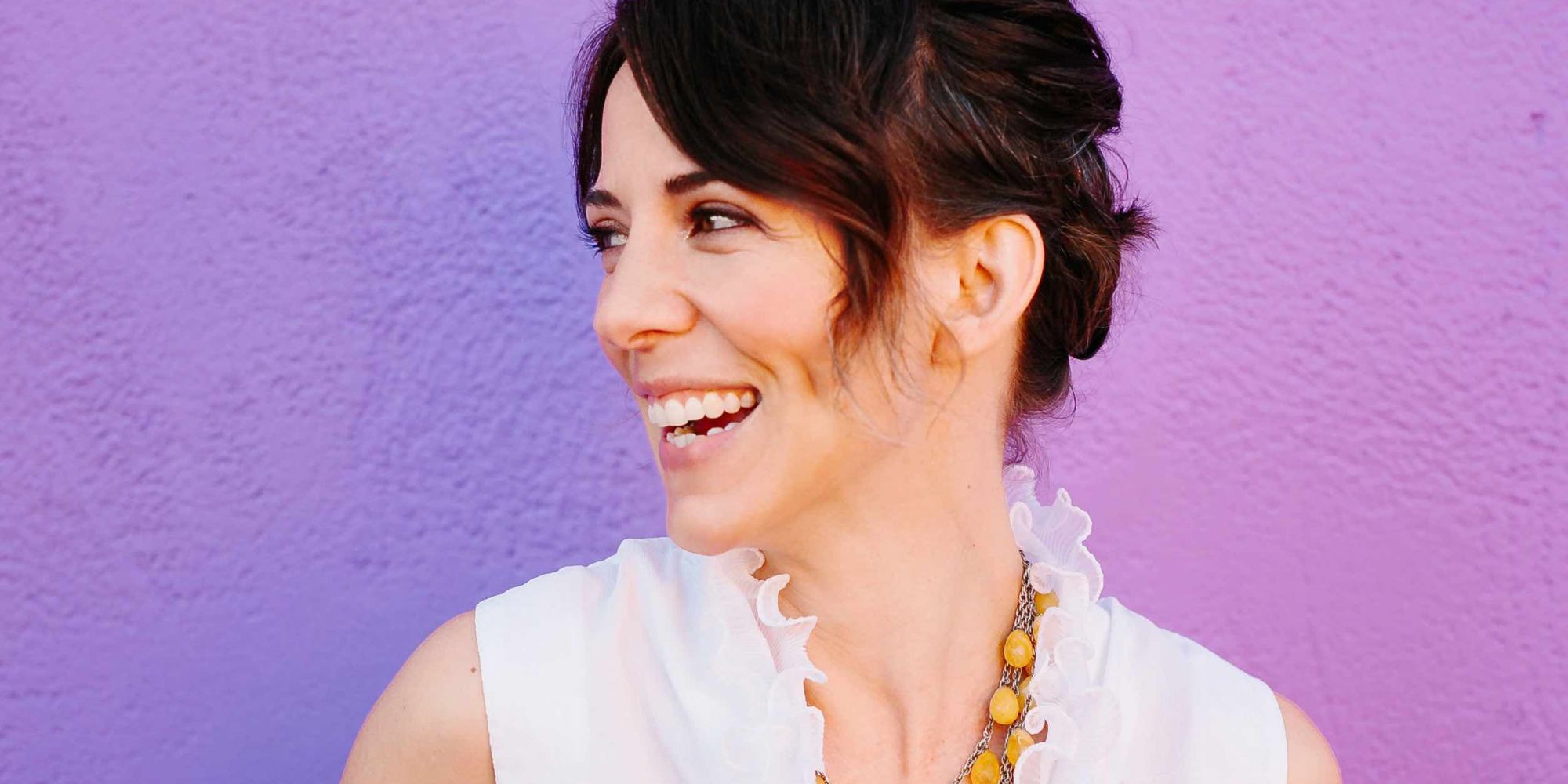 LUA's Lori Fenn On Making A Splash While Growing A Skincare Brand Sustainably
You can't help but notice LUA. The brainchild of artist Lori Fenn, the colorful, graphic skincare brand has a come-hither quality. Its bold design and affordability have proven to be catnip for millennials, who also appreciate LUA's vegan, plant-based and cruelty-free contents filled with natural ingredients such as geranium, frankincense and coriander in user-friendly oil and tonic formats. Fenn personally imbues each eye-catching package with good vibes and spreads those vibes with accessible price points. LUA products can be picked up for $20 to $42. "I've heard people say they love a product, but they can't buy it again. For me, if you love something, you should continue to use it because nothing happens overnight," says Fenn. She chatted with Beauty Independent about her path to LUA, conflicted thoughts on Amazon and outsourcing manufacturing, manageable growth, the tireless commitment of entrepreneurs and expansion into wellness offerings.
Tell us about yourself. How did you get interested in beauty?
I grew up in Ohio, and we had the idyllic childhood with a backyard, gardens, flowers, wild raspberries, and we basically just ran wild with all the other kids in the neighborhood. So, I've always had a huge connection to nature and, even to this day, I can get lost in the desert or woods. I love it. It's part of who I am. I've been painter for the past 12 years, and have also worked in customer service in restaurants and things like that. I've always been into creating things. When I turned 20, skincare was such a big thing for me. I was trying all the products, testing them all out. I always had clear skin, so I wasn't looking to cure anything, but I came across a company called DHC and that was the first time I got interested in oil. An olive oil cleanser seemed so weird to me. So, I thought, "I'm going to buy this." I loved it and how it made my skin feel. That's when I started searching for oils. I'm 41 now and, back then, there weren't a lot of natural beauty options unless you made them for yourself. I started using straight up olive oil from the grocery store and, then, soon realized it was not the same thing.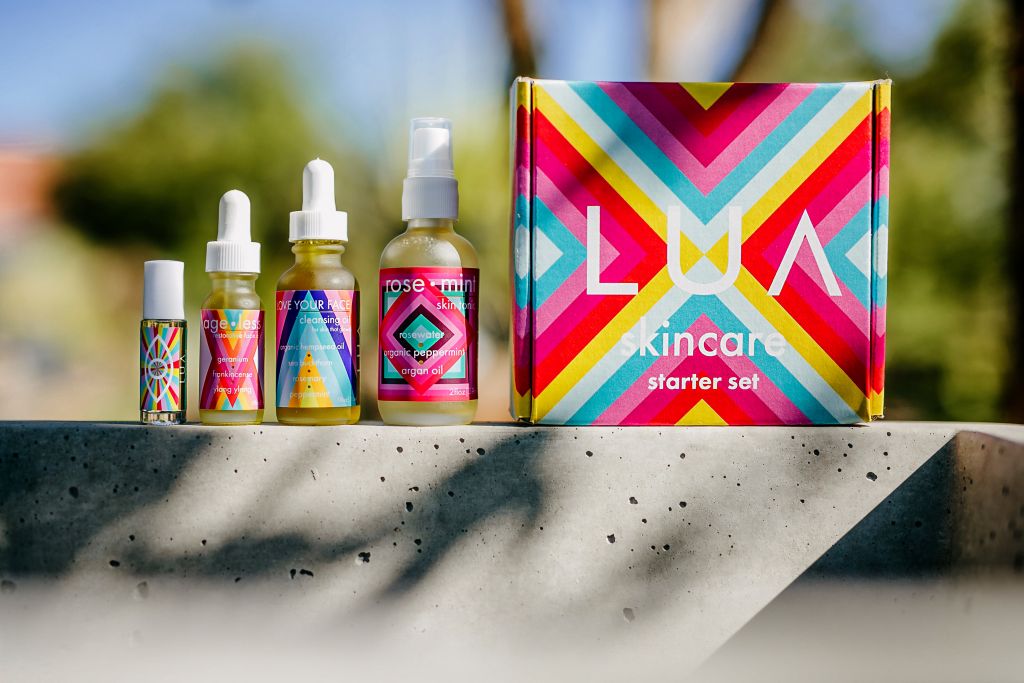 Why did you want to start a beauty brand?
When I turned 40, I had friends ask me what I used on my skin because I don't really look 40. I made some [of the Ageless Restorative Oil] for them, and I decided to build my business around it. It's the thing that pushed me through. 2014 is when I started with it, but I was sitting on the idea for two years. I didn't share it with anyone. Then, in July, 2016 I bought the domain and created the labels. It's been out for about a year and eight months.
How much money did it take you to launch LUA, and how long did it take you to develop it?
It took me about two years to develop the idea, and it took about $10,000 to $15,000 to start.
When did you plan to reach profitability?
The end of 2018, that's when I want to be fully profitable. I'm making sales. I'm not 100% paying everything back, but I'm able to live off what I make.
Who is the LUA target customer?
My target market was always intended to be about my age group, the mid-30s to mid-40s. I have a daughter who is 16 now, but I've always been pushing skincare on her. She has amazing skin, so I use her as my model. A lot of people have pointed out that, with the packaging, which is based on my artwork, the younger market is picking it up more. Younger girls are so into makeup now, but a lot of them do not have a skincare routine. They are bouncing from product to product, and a lot of them don't realize makeup is great, but you have to take it off. I'm starting to see that the mid-20s age group is becoming a big consumer, [but it] wasn't intended to be that way. They are gravitating more towards natural ingredients.
Where is LUA sold now?
I am sold in a couple shops here in Phoenix. I am in talks with bigger companies that would mean more national distribution. I don't want to grow too fast too soon. That's the stressful side of entrepreneurship. You have people saying, "I want you here," but you may not be at that point. Right now, distribution is a big thing on my mind.
How do LUA's products get made?
Right now, we make them in-house in smaller batches. I really love making them myself. I try to send a lot of positivity over all the oils as I do it. I'm afraid of it being just squirted in a bottle without any love. It's a sticking point for me as I know, if I want to expand, I need a bigger space, but I want to make sure it's done right. I want to sure everything is clean and clear, and good to go.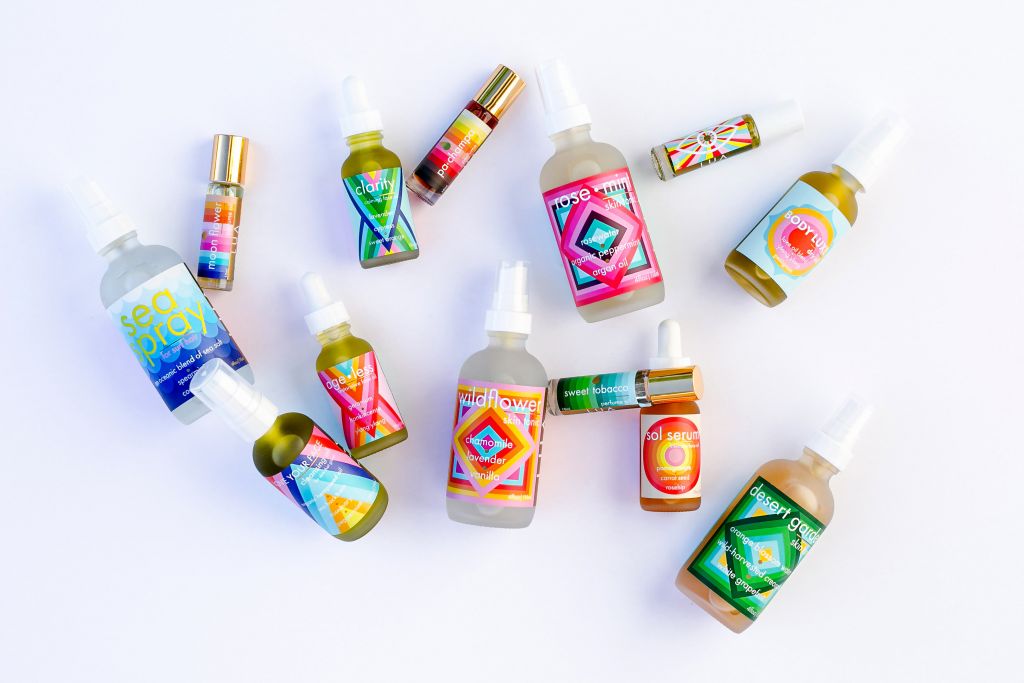 What is your e-commerce strategy?
I'm on Shopify, and it has been a huge help. Instagram is huge for social media, but, with e-commerce, I love seeing how it's all broken down. I can see people on the site, their age groups, what are they shopping for, what are the bestsellers. Now, we're just building it up, keeping an eye on the numbers.
What is LUA's hero product?
The hero product has been what I started with: Ageless Restorative Face Oil. It's what I built the whole business around. It smells amazing. It helps all skin types, oily or dry and brings them to this middle ground of stability. It has 10 different carrier oils, including hemp seed, almond, avocado, and it has six essential oils like dill seed, geranium, frankincense. It's light enough, but moisturizing enough. It's that blend that I strive to have all my products be like.
Do you have a mentor?
The owner of the second shop to carry me in Phoenix is a huge champion for women. She's given me so much good advice. She actually had us all take this test called StrengthsFinder, which finds what your strengths are and how you can build upon them in business. She told me it's about focusing what you are good at. We all have weaknesses, but focusing on strengths was huge for me.
For other entrepreneurs in your boat, what suggestion do you give them for how to pull through the tough times?
You have to expect having 14-hour days at times. Expect being tired, run down and, if you have the flu or you're sick, you have to power through because no one else can do it for you. Also, slow down because, when you sleep on it, things develop. I've wasted money in the past pushing something out there because I thought I had to. If you're stuck, sleep on it because your idea will change, develop and grow.
Amazon, yes or no?
I'm kind of conflicted about it because I see brands on there that I love, [and] I know they are obviously doing well. If brands I respect are doing it, I think I should look into it a little more, but Amazon is on the shelf for now. For now, I'm doing alright, but I know it's there.
What's your biggest fear as an entrepreneur?
My biggest fear is growing too big too fast. I want to find a level of success that is sustainable, but also doesn't affect the organic growth of the business in a negative way. We are still in the small-batch production stage, but are in the process of ramping up our output. It is really about finding a happy medium of continuous growth and filling in the holes to support steady momentum.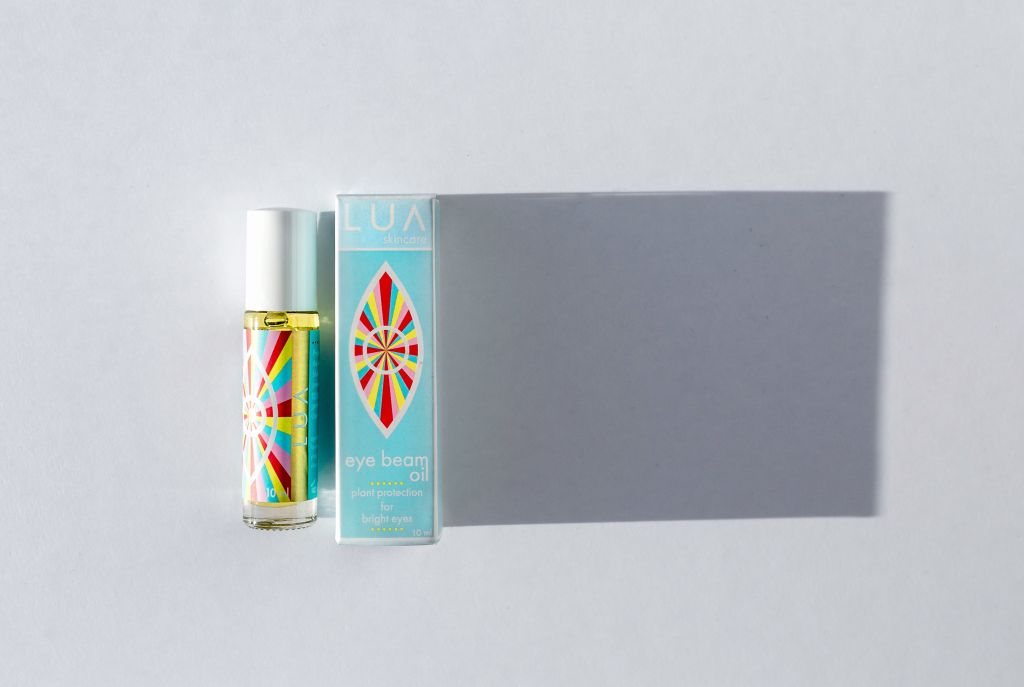 What's your approach to merchandise planning?
Every time the holidays hit, I think I've planned out far enough. I'm realizing that my suppliers aren't on my time. Planning out four months in advance is really the only way to get everything you need on time and cuts the stress way back because something always comes up. There is nothing worse than having a product ready, but the boxes or labels aren't in. I design everything and sometimes inspiration doesn't strike on time, so that is something I am trying to schedule to meet my ordering deadlines.
What key functions do you outsource (PR, accounting, fulfillment, etc.), and why?
Accounting was the first thing I outsourced. If the books aren't in place, then the business will fail, period. We plan on joining forces with a PR team, and I really feel like that will help get us out there on a more national level. With that in place, then I want to start focusing on either moving to a larger production space or outsourcing it. I really like being the one to send out our products. We create everything from the heart, and I don't know if a production facility can recreate that.
What are changes you see in the natural beauty segment going forward?
There is going to more competition from big brands because of all the attention small beauty brands are getting. There are also a lot of buzzwords and complicated ingredients floating around that I feel consumers are going to burn out on. You can't go wrong with simple ingredients, and that is something I always keep in mind. Quality and ease of use overrides flashy any day.
If you could get LUA products into anyone's hands, who would it be and why?
Maybe an investor that wants to help take the brand to another level, someone who isn't in it just for the money, [and] gets the concept and embodies the vibe I'm trying to put out there.
What packaging splurges are worth the money?
I've always felt that the packaging is where you make your first impression, so things like labels and boxes are important to me. It's like your 10-second pitch to your customer. Bringing them in visually allows them to take a deeper look at your product. I base all of my labels on my artwork, so it really has a personal element that I'm emotionally attached to.
How often do you take vacation?
It is so hard to leave even for a few days. Growing a business is a seven-days-a-week commitment and unplugging means I am disconnected from my business. I do save time a few days a week for hiking and yoga. I try to sneak away every so often for a day trip and put the laptop away. It is hard to step out even for a day, but I know it is necessary for self-care and being refreshed will positively impact the business in the long run.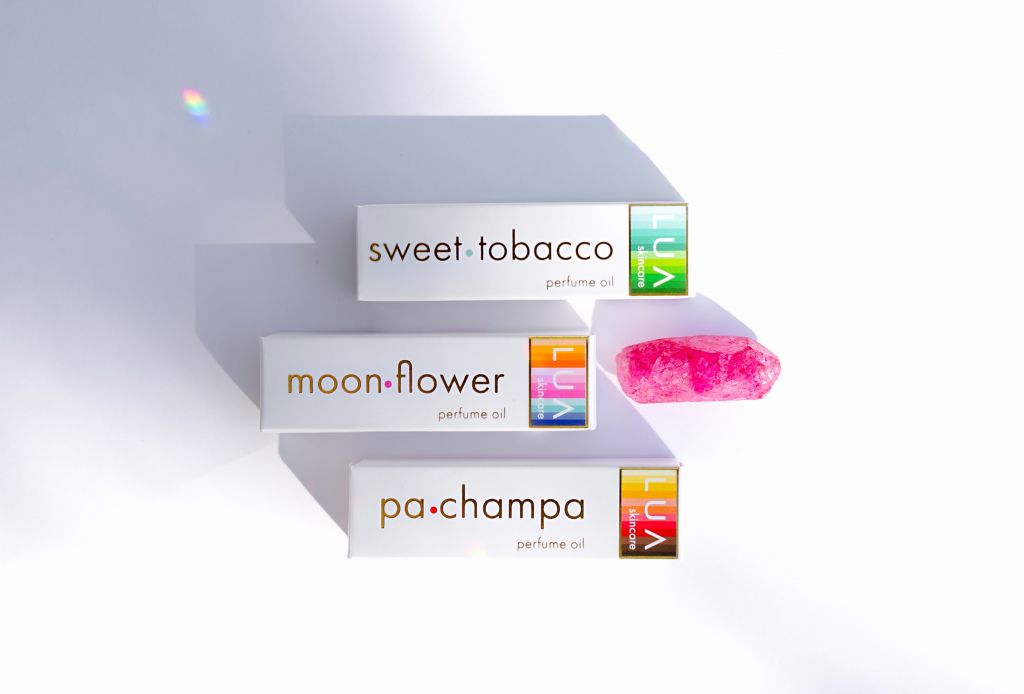 What's the first thing you would do with a big cash infusion?
I would love to get a large warehouse and have fulfillment machines for a much larger production capacity. That would be ideal.
What was the best big purchase you made in the last year?
Being at the Indie Beauty Expo in New York was amazing for us. So much work went into getting there and setting up, but it was 100% worth it. That is why we signed up to go to IBE in L.A. in January because it gave us the boost we needed. I can't think of another place where you can network with buyers, press and other brands like you can at IBE.
What's been the biggest product fail for you?
Beard oil. I think I put pressure [on myself] to get products out fast and wanted a well-rounded line. We haven't given up on beard oil, but it has been put on the shelf for now.
What percentage of your business is direct versus wholesale?
We are doing 50/50. Getting our website up and running really put us in a good position for direct purchases, but I really enjoy wholesaling, and it will probably continue to grow and be our bread and butter.
What have you found works for you on social media?
Having amazing images to start. I have a great photographer who really gets me and the products. It is freeing to be able to hand that over to someone you trust. I also think not always trying to sell on social media is good, too. You need to balance out products with good information for your followers and striking images as well.
What's the dream retailer for LUA?
I love Anthropologie, their aesthetic is always spot on. I am really drawn to retailers that offer a variety of quality products, but also have an eco-conscious heart.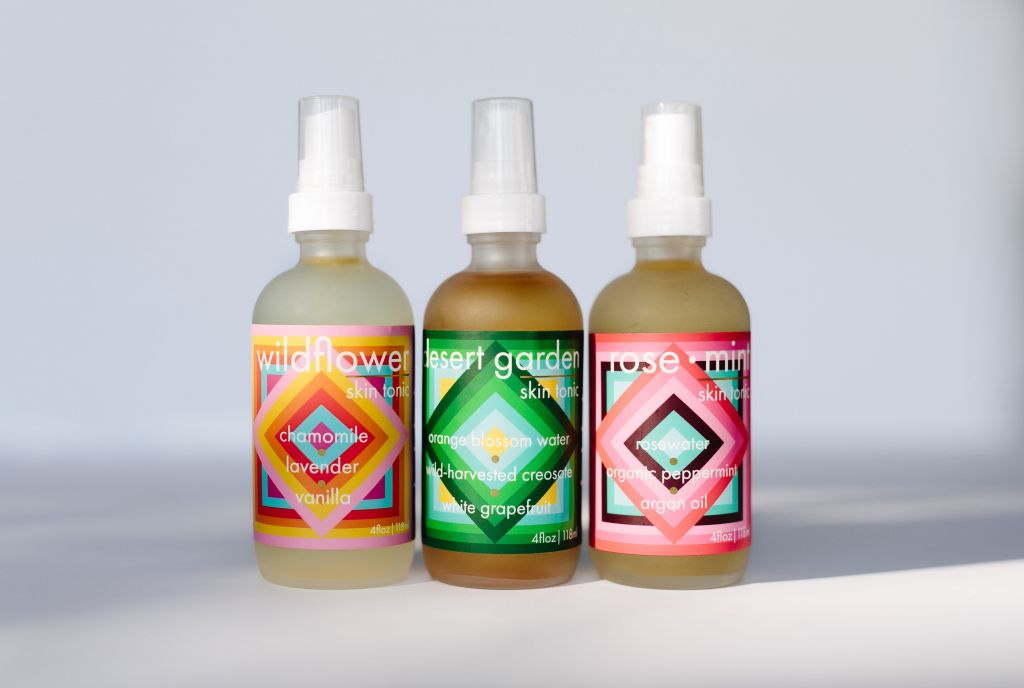 Pretend Beauty Independent is a retailer. Give us a one-sentence pitch on why we should take LUA.
LUA skincare believes a daily skincare ritual should be simple with high-quality, plant-based ingredients to nourish the skin, but also are affordable with a modern, colorful aesthetic that starts uplifting your mood before you even put it on.
What's been the biggest lesson you've learned so far about what it takes to make it as a beauty entrepreneur?
Don't do too much at once. Perfecting your products and having a few shining stars is better than oversaturating your line with products that are going to be slow sellers and sit on the shelf. I also believe in affordability and using the best ingredients available, which allow our customer to keep up their skincare routine without breaking the bank.
What's in your office or on your desk that's precious to you, and why?
In my planner, I have an original label from my first product, our Ageless Face Oil. It is amazing the transformation of the quality and design it went through in a year. It is a good reminder that what you are doing now will evolve as you gain more knowledge.
How do you make sure you embody LUA when you're out in public?
I really take care of my skin and body. I use my products everyday, so that I am practicing what I preach but I also eat well and exercise. It can be stressful sometimes because I still get breakouts from time to time and, while I want to constantly have perfect skin, I am also human and try to be more realistic about what I expect.
What are goals you have for LUA going forward?
I want to focus on adding some wellness products to the line and, also, taking beauty to an internal level with a skincare cookbook that I am working on. I am really excited about that because creating healthy food is a passion of mine as well. Being able to offer products for the outside and also healthy recipes for the inside would be an ideal collaboration.