Lulu Organics Founder Linda "Lulu" Aldredge On Why Beauty Entrepreneurs Should Have A Big Vision For Their Business
Like the boobs on the packaging of her brand's signature talc-free dry shampoo, Lulu Organics founder Linda "Lulu" Aldredge is hard to turn away from. In a beauty industry that's steeped in marketing, she's mesmerizingly anti-spin. She puts out products when she feels like it, not due to trends or social media buzz. A self-described mid-life crisis following an accident in 2014 prompted her to release a line of face products. "I had this moment where I said to myself, 'I'm sick of my business being rinky-dink,'" she recalls.
Launched in 2007, Lulu Organics currently has about 15 stockkeeping units produced in-house and priced from $10 to $52. Behind its dry shampoo, the brand's cream deodorant is a brisk seller. Reflecting on Lulu Organics' nearly 15 years of existence, Aldredge is quick to highlight where she's stymied her brand's growth. She points out she could've chased capital early on, shifted to contract manufacturing or doubled down on Lulu Organics' strength in haircare. "I had no idea what I was doing," she says. "Sometimes, I feel like I still I have no idea. I am sure every small business owner feels that way."
Despite of or perhaps partially because of Aldredge's imposter syndrome, Lulu Organics has been a perennial favorite of consumers seeking straightforward plant-based beauty products. One day, she hopes a buyer will value its simplicity so she can fulfill her dream of becoming a textile artist living in the woods. She says, "I would hope that whoever I pass it on to will try to, no matter how big it is, retain the essence of what I have." Beauty Independent talked to Aldredge to learn more about the essence of Lulu Organics—her dirtbag tendencies have something to do with it—and her experience running a beauty brand as an introvert.
What led to the start of your brand?
I used to work in beauty and fashion publishing for probably 15 years. I was the assistant art director at Nylon, and the beauty editor offered some of us to take on freelance writing if we wanted to. I had a writing degree even though I was a designer. I started taking meetings with brand people and trying to find good sensitive skin products because I had horrible rosacea. I was super frustrated because they would pitch themselves as being sensitive skin-friendly, and they were not at all. They just didn't make simple products.
So, I just started making stuff for myself at home. I would give it to friends, and they were like, "This is really great, you should think about selling it." Eventually, I did that, and I put my dry shampoo in the hands of most of the beauty editors I knew. In the beginning, it exploded, which I wasn't at all prepared for, but it definitely showed a need.
Why did you do dry shampoo?
Because there was nothing on the market that was talc-free, and there was nothing organic on the market. There was a hole. I was literally one of the first organic dry shampoos on the market. My best friend growing up was Persian, and she taught me about putting baby powder in our hair to keep us from having to wash it. A lot of my products are homages to people in my life. I don't know if they really know that, but that was an homage to her.
The dry shampoo was what people loved the most when I was giving products to people. The margin on it is huge, and it's quite stable. It's a pretty practical product. The part of it that sucks is the manufacturing because powder is so pervasive. If you are in the business of powder, every inch of your life is covered in dust.
What caused the explosion of the brand at the beginning?
I had gotten a series of pieces of press. At the time, I worked at Domino, and they did a piece on a treehouse I had built in Upstate New York. The feature on it was in tandem with a beauty piece on my product. That came along with a Daily Candy piece. I had sold maybe 10 bottles of dry shampoo in my life. I got these pieces of press and, overnight, I had sold 2,000 bottles. I was like, "Holy shit, I don't even know how I'm going to do this." I had to quit my job at Domino. I went in to tell my boss Stella Bugbee, and she was like, "Get out of here, go do this."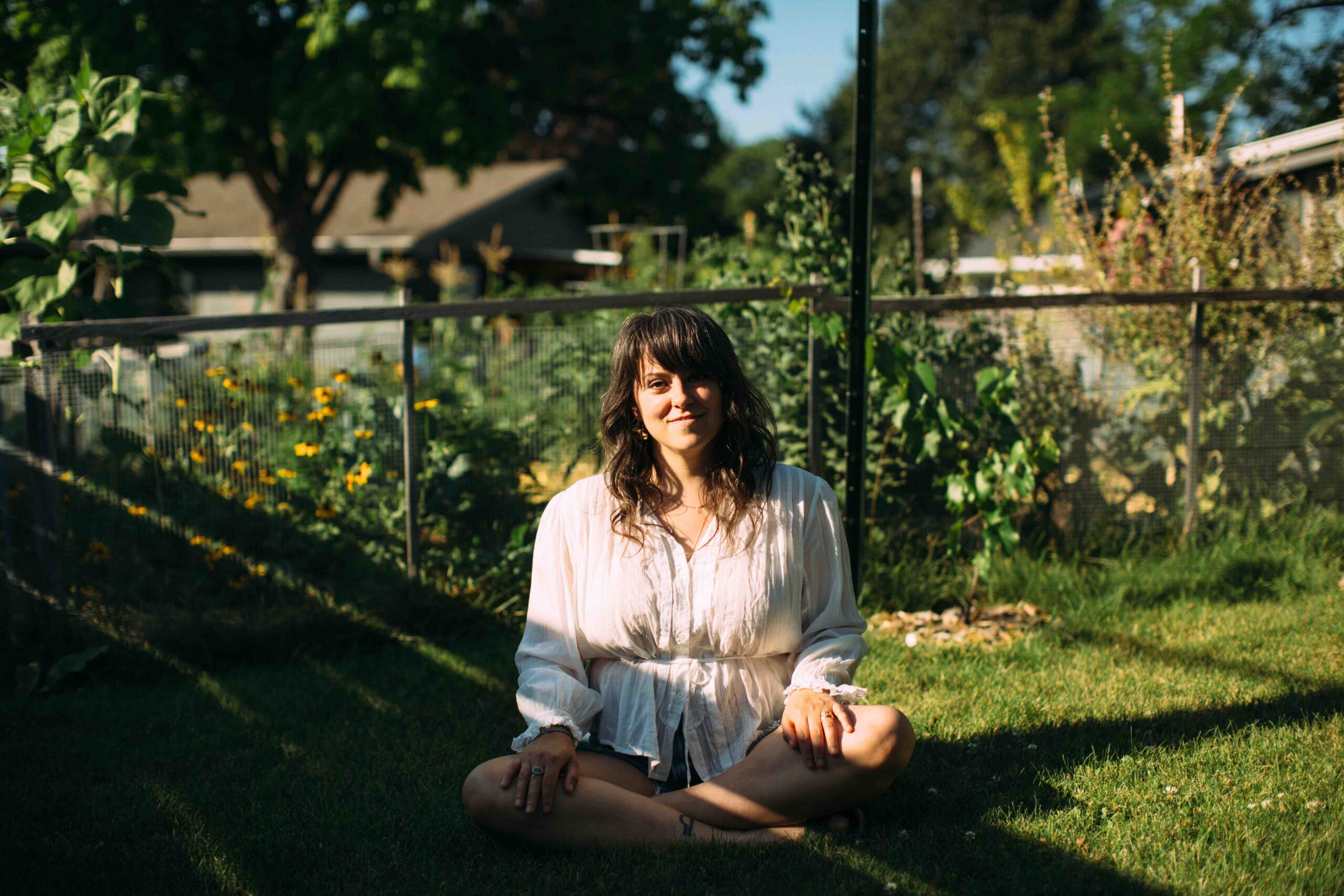 What happened from there?
I think I should have come up with a business plan. I would have come out with an entire line instead of one product. I would have had a broader vision for my brand. Because the dry shampoo took off so quickly, products from there came out piecemeal, which I really shouldn't have done. I also think I probably maybe should have capitalized a little bit more on that initial success. I was really insistent on not taking investor money.
My idea for owning a company was so I could travel, have a lot more freedom and not work in a corporate environment. I thought it was a means to living a lifestyle I wanted instead of seeing it as something I could have really grown. I became a mom, and I was like, "Oh cool, this gives me flexibility to be with my kid." I don't think I took it really seriously until much later.
I'm very much on the creative end. I design all the packaging and create all the formulas. Even though I was always profitable, if I had gone to a VC or had gone to someone business-minded, I could have really skyrocketed out of the gate and taken advantage of being one of the first DIY brands. Now, there are a million of them, and they are more successful. It can be embarrassing. I just didn't know much about running a business.
What was an important element of the brand that you did at the beginning?
I think my branding has kept me a float, so I'm very proud of that. Before I started my business, not only did I do design, but I was well known for doing illustrations and very specifically illustrations for musicians. They tended to have some element of pornography or a naked woman.
So, the first bottle I created had this beautiful art deco woman. My branding has changed over time with the other products. It's not quite as artsy, but I think the design of the bottle has a lot of brand recognition. It's hard to forget boobs.
Tell us about your distribution strategy.
You might not believe me, but I never pursued anybody in terms of distribution. Pretty much everyone I have worked with has come to me. Now, I work with Faire and Bulletin, and I do trade shows. I'm a bit more proactive, but, for the first half of the last 14 years, I only worked with people when they approached me, even all the big-box stores.
Today, we have about 300 wholesalers, a lot of brick-and-mortars and hair salons. I do cultivate those relationships. Out of all of my vendors, young hairstylists are people that I relate to on a personal level. I no longer really work with big-box stores because they're not lucrative and, half the time, I don't agree with their practices.
The last time I went to a trade show, I was talking to a competitor, and she said the first order from Whole Foods is completely free. I don't need to be in Whole Foods that badly. The biggest platform I'm in that would be considered close to big box is Amazon, and that's pretty lucrative. I sell quite a bit through Amazon. Of my gross revenue, two-thirds comes from Amazon.
Why did you get on Amazon?
A lot of people would come to me and be like, "I love your product. I want to sell it on my website." They would send me a slick, beautiful website, and I'd be like, "OK, I would love to sell to you." They would put in a massive order, and I would be like, "This is amazing." Over time, people came to me with complaints that didn't make sense to me. They would say, "So and so is violating MAP [minimum advertised pricing]."
I didn't even know they were referencing Amazon. I was like, "What are you talking about?" They would say, "All these people are selling your product on Amazon." I went on and saw all those people selling my product. They had different business names than the business names I had been working with.
If you own the intellectual property of a brand, you are in charge of keeping everyone in line on the platform. I had to go online and figure out how to navigate the interface and slowly kick off everyone one by one. From there, I was like, "Having a store on there is the only way to keep control of my brand." So, I just started selling products. It wasn't really very successful at first because it was hard for me to navigate. I started working with a broker and that changed everything.
What do you think of selling on Amazon?
I don't love it. I don't think Amazon is that ethical, but COVID really did a number on all of us. The channels that I sell to at this point are quite diverse, but there's still a significant portion of my business that is brick-and-mortar. When COVID hit, everyone went to Amazon. People are like, "Screw Amazon," but everyone shops through Amazon. I see who is buying my products on there, and everyone is on there.
I don't have the luxury of saying no to business. I try to support my brick-and-mortars through social media. I'm always shouting out my small retailers. I never drive sales to Amazon, but there are people that will only order through Amazon.
How do you handle manufacturing?
I do everything in-house. I don't have anything contract manufactured. The powder production is such a beast that we have our own powder production studio. I'm a control freak, and I like things to be done well. Talking to my peers who do employ contract manufacturers, the quality of their products can really take a dive, and they have to stay on top of that.
Keeping things in-house, I can make them exactly how I want. I think I will have to move to contract manufacturing. People think I'm crazy that I haven't, but I'm fanatic about quality and waste, and I think contract manufacturing creates waste.
When do you think you will make the change?
I just am broken from stretching myself. It's sooner rather than later. We probably sell 400 bottles a week right now in hair powder alone, and that's just my Amazon sales. My fingers are in everything, but I do have employees who help me with the things I'm not good at. I'm not good at marketing, Amazon or numbers.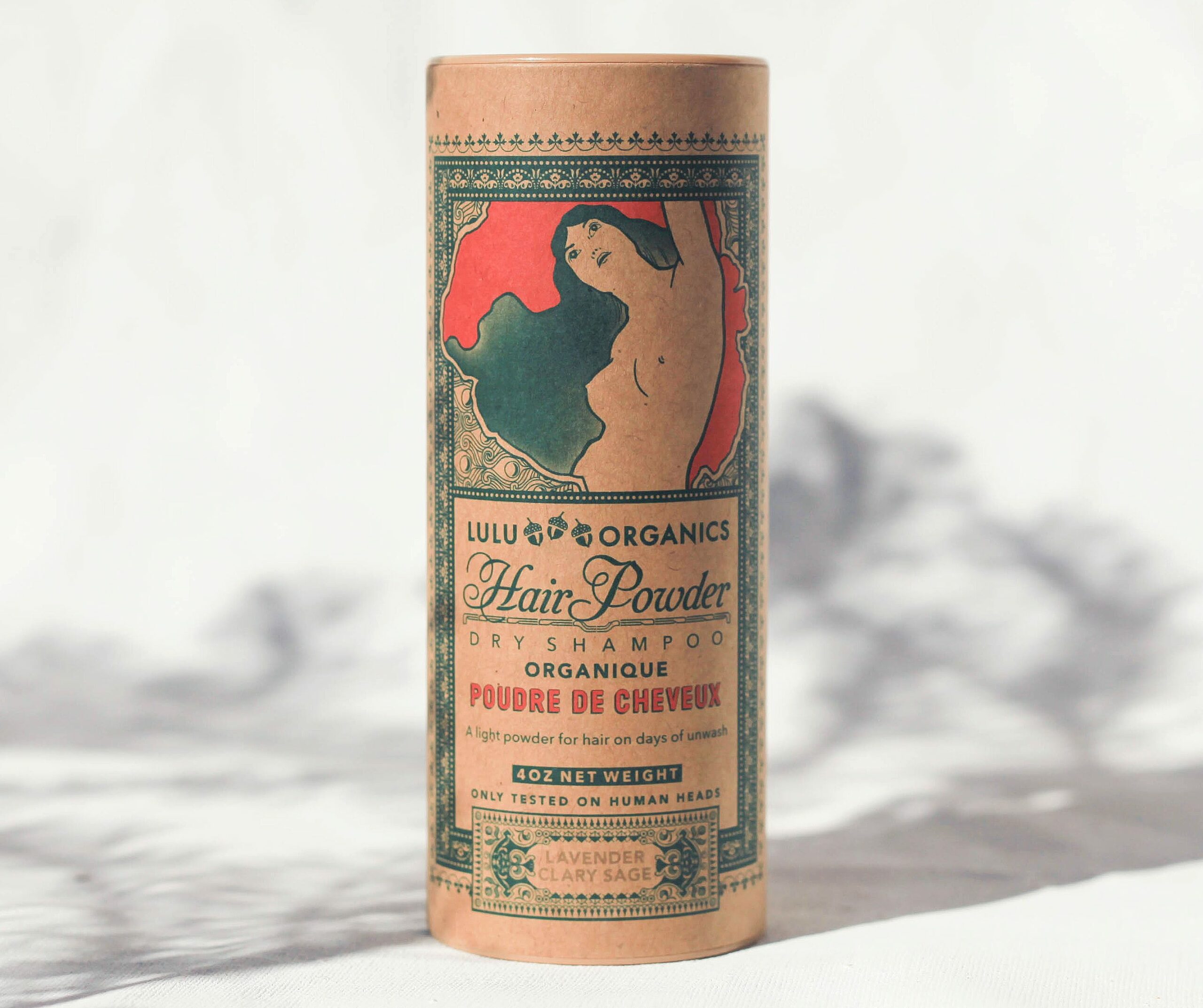 How do you pay attention to waste?
We try to be a zero-waste facility. Any and all of the materials that come into our facility, nothing gets thrown away. Everything gets repurposed, and even product returns get donated. A lot of the reason why people hate Amazon is because they destroy returns, which is an insane amount of waste. I have them return every single bottle that gets returned, and I donate that product.
What are some goals you have for Lulu Organics?
I would definitely like to sell my business. I would like to become a little more streamlined and a little less romantic, but I would like to continue to grow. I would like to a grow to point where I could be considered for a functional sale to somebody who as the same ethics as me, but I'm not holding my breath.
What would it take to get there?
I probably have to outsource my manufacturing and I just have to get a revenue point. I have a business broker, and she has me working toward a number. It's about scaling. We have our Amazon sales, and the next step would be the Walmart market or taking on more channels.
What do you want your role to be going forward?
Right now, I'm CEO. I would prefer to be the creative director. I would like someone to be a CEO, COO and just take what I consider to be the unfun stuff off my plate.
Besides your dry shampoo, what's your favorite product?
My favorite product is a lip balm we make called Big Stick. It's a gigantic lip balm. It starts off with this herbal infusion of oils—it has slippery elm, calendula and comfrey—mixed with coco butter, shea oil and coconut oil. I live in Minnesota, and the weather is brutal on the face and skin. This is the kind of thing you can slather all over your face and go outside for a winter hike for four hours, and it will keep your skin dewy and wonderful. It's great for little patches of eczema and dry spots. It's an all-encompassing, good-for-everything product.
What advice have you gotten that's been helpful?
Most of the advice that I have gotten I haven't taken like stick with hair products. The advice I would give is to have a grand vision for what you want. I'm a day-to-day person, and that's made it infinitely harder. Have money, have an investor, have a long-term goal. Thinking broadly is how people are successful.
My mom is a retired CEO of a tech company. She was one of the first woman hired by IBM, and she was a high-level executive for them before she ended up as a CEO. She retired at 50 and is insanely wealthy. I should take a page from her. Every year, she was like, "You have to write down your goals, tape them to the wall and manifest them." And I was like, "Fuck you." But that really was great advice.
My approach is different, and I think sometimes I'm a little ostracized in the beauty world because I am who I am. I don't think people take me seriously, which is a bummer. I haven't gone through the channels to get certified as a organic beauty company, and I haven't taken all the steps that other people take. I still run my company ethically, but I think people think I'm a misfit, and I don't think they think I'm a player.
What's behind your decision to not get certification?
I don't even really know where to start, and the little research I've done has shown it's so expensive. It's part me wanting to feel like I have control. Sometimes, when you do these big expansions, you lose control. I'm not a good manager. I think, if I met my equal in business, and they were like, "Let me take care of all of that," I would be like, "Oh my god, thank you!" In general, I'm introverted, and I think who I am keeps me from doing some stuff.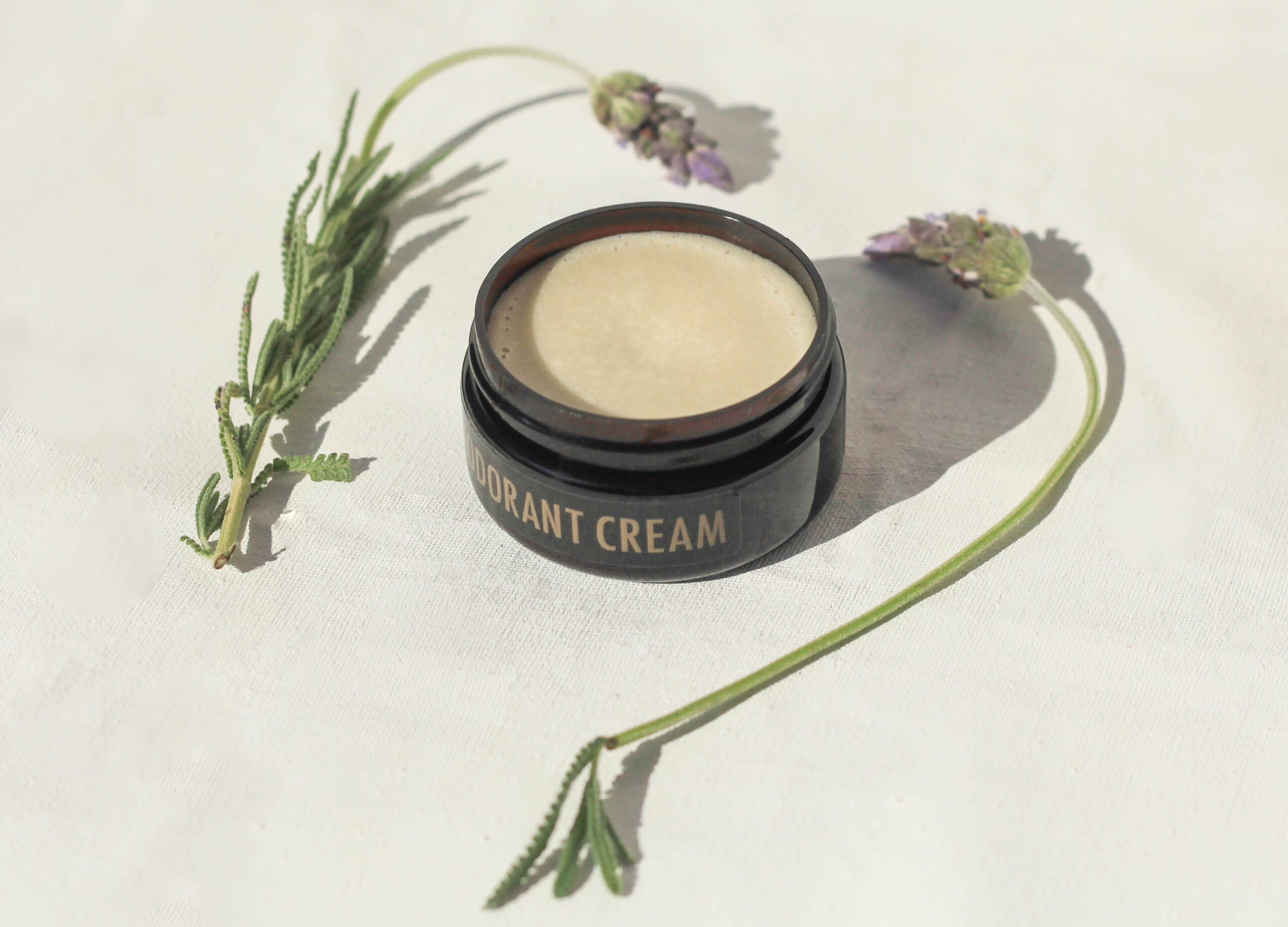 What's it like running a company as an introvert?
It's incredibly hard. Social media is a perfect example. I have a sister-in-law who is a social media maven. She's super famous, and she was like, "I will do your social media." She said, "You need to be creating content and doing videos. You are the brand, and people love you. You need to be more outgoing."
That's my nightmare. I don't want to be making videos of my routines, even though I have routines, and I love them. I take exceptional care of my skin. I do all these things, just commodifying them is next to impossible, but people do respond well to it, and it works. It just takes a lot for me to get there and, for other people, it doesn't. Other people love to be the center of attention and love to be their brand.
What's your approach to social media now?
I try my best. I definitely am more comfortable creating content now. I still want to be me. How-to videos have been working and humor. I think people are so serious on social media. The hardest thing for me was finding my niche. I had people following me, and they were expecting something like other beauty brands do, but that's a lot about beauty routines I don't subscribe to.
My success is appealing to people who don't bathe. You can be beautiful and be a dirtbag. I was a young dirtbag when I created this company. So, a lot of people I have found on the internet is these young hip, hip, hip hairdressers and kids who are into embracing a beauty, but still being a dirtbag.
Once I realized who my demographic was, I went hard. I'm just going to go for it, and they can love me or hate me. Finding my people has really worked. In the beginning, I was really trying to appeal to people that weren't my people. I'm definitely not your average person.