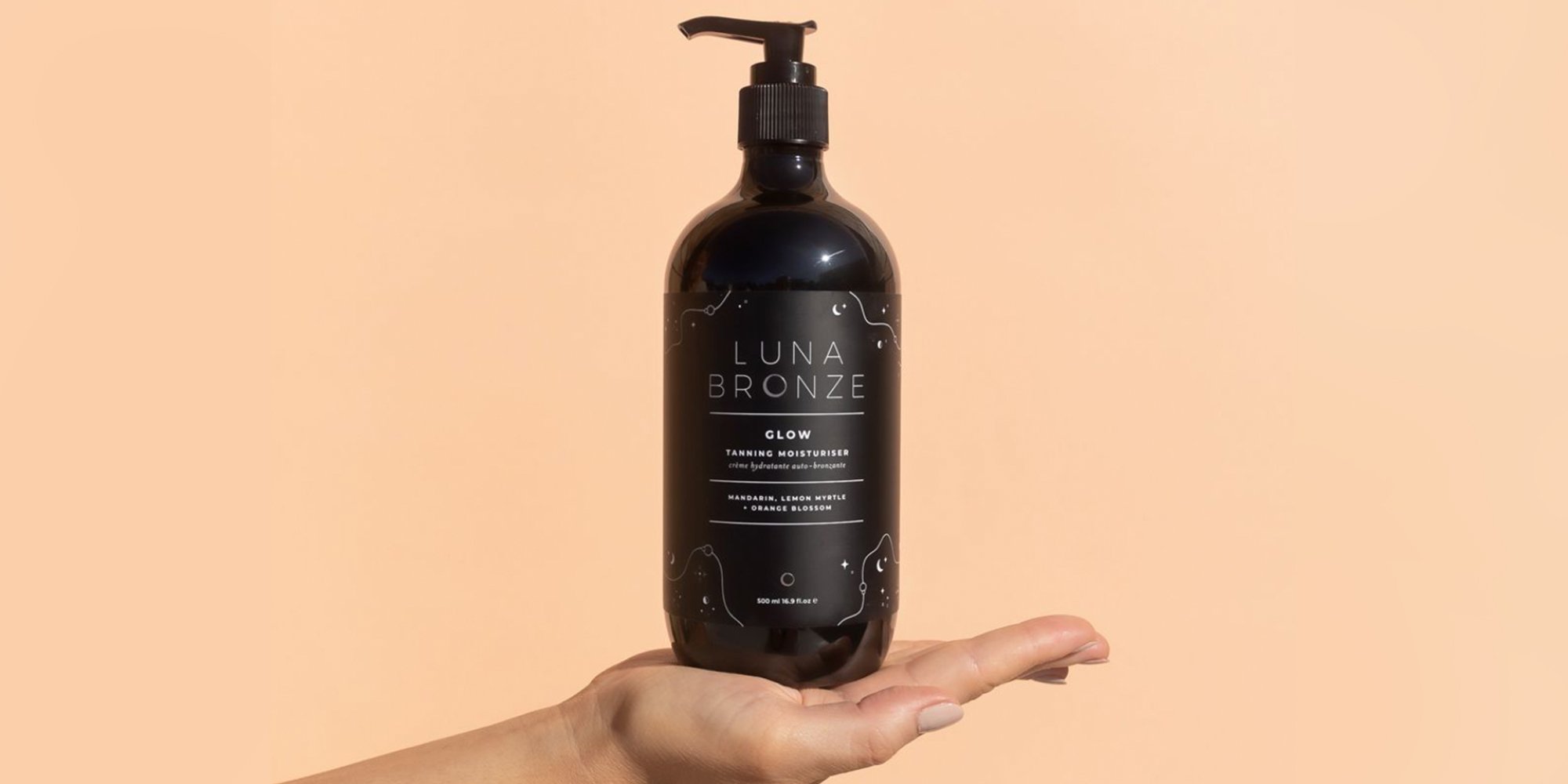 How Luna Bronze Responded To Logistical Setbacks When Sales Spiked Amid The Pandemic
When the world was forced inside, Rhiannon Hall and Maddy Balderson didn't know what to expect.
Their 5-year-old Australian self-tanning brand Luna Bronze had been gaining steam before the pandemic with distribution at Mecca, Cult Beauty, Niche Beauty, Revolve and Free People along with its own website. Would the global public health crisis grind everything to a halt?
A funny thing happened. It didn't. After consumers stocked up on hand sanitizer and toilet paper, they treated themselves to a few discretionary buys. Stuck at home with trips to beaches on hold, many sun-starved women searched for self-tanners. IRI data for the four weeks ended April 26 shows a 62% climb in sun care category sales. Experts peg the jump mostly to sunless tanners.
Balderson reports the brand's sales spiked 215% as lockdowns got underway. Hall says, "We were unsure at the beginning of the situation of how people's spending habits would change during such a period of uncertainty, especially on beauty and self-care products, so we were surprised as our orders grew and grew every day."
In particular, Luna Bronze's mousse and face tanning product sales exploded. "People felt that bringing a touch of bronze made them feel better whilst being cooped up indoors," suggests Hall. "We noticed a shift towards our faster tanning products such as our Total Eclipse and Eclipse Tanning Mousses along with a huge increase in sales of our Illume Face Tanning Mist." She touts Illume is great for a no-makeup makeup look.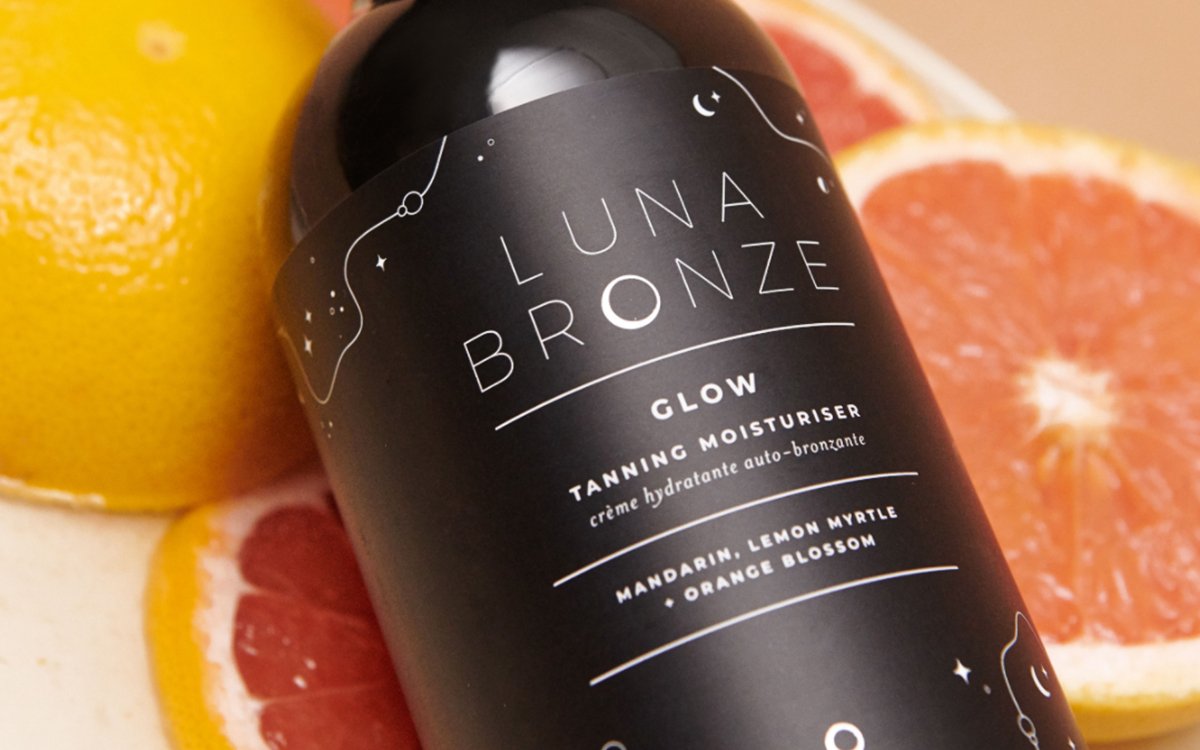 The burst in sales was good news, but the difficulties of filling the orders could have derailed the company without the founders making swift moves, including shifting international orders to be fulfilled by a facility in California. In face, industry sources think the pivots will help Luna Bronze sail past the $10 million mark this year. The founders declined to comment on sales.
"Although it was great to see an increase in sales, it was also quite a stressful and frustrating time for the business as we were so busy, yet our freight capabilities had slowed down," says Balderson. Border closures meant commercial flights were reduced and often cancelled, and orders weren't able to be put on scheduled flights to growing markets in the United States and Canada.
Hall elaborates, "Unfortunately, the full scope of the issue was not identified or communicated to us as quickly as we would have liked by our courier partners and, hence, we were unable to provide timely information to our customers until the full scope of the problem was determined." She notes postal networks are still experiencing delays greater than at peak holiday season. Getting packaging from China was problematic, too. Hall says, "This has placed delays on some products for up to three months."
"We are driven by a genuine desire to change the way people tan."
COVID-19 accelerated Luna Bronze's plans to tap a U.S. logistics hub. The U.S. and Canada are its biggest revenue generators, contributing in excess of 80% of sales. The pivot to the California fulfillment partner, says Balderson, "has been an absolute saving grace for Luna Bronze, and we're currently working towards finding a permanent solution for this." Hall continues, "COVID-19 forced the project forward much faster than we could have anticipated, but, in saying this, it has been a blessing in disguise as we are now providing a much faster shipping solution for our customers than ever before."
Balderson and Hall developed Luna Bronze after Balderson was diagnosed with skin cancer just before her wedding. The duo had been disappointed by self-tanners that dried out their skin, smelled awful, produced results that appeared obviously fake and were loaded with synthetic ingredients. The founders sunk more than $50,000 of their personal funds into establishing Luna Bronze.
Balderson says, "We knew that there was an opportunity for a sunless tanning range that not only put an emphasis on tanning the skin with a natural look, but also on skincare results," says Balderson. Hall chimes in, "We are driven by a genuine desire to change the way people tan, and we do this by presenting a range of products that provide a realistic-looking tan, and are a natural and healthier alternative to sun baking."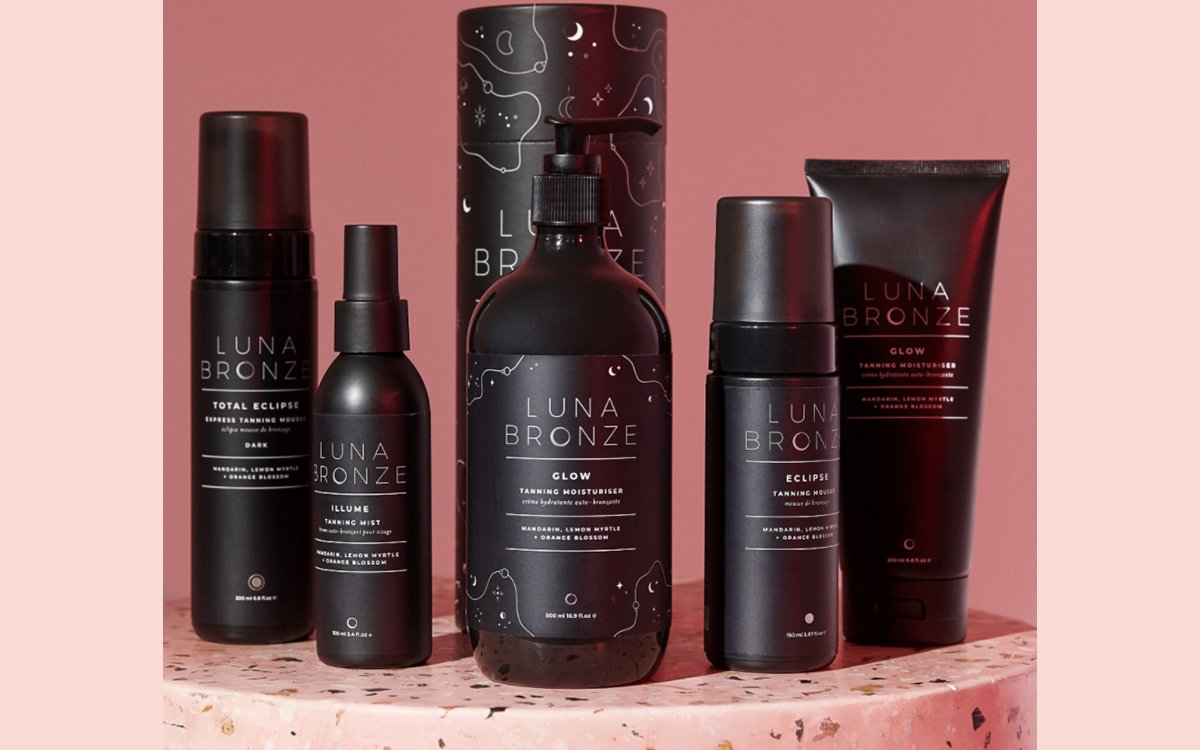 Balderson initially kept her job in finance, and Luna Bronze was her "secret side hustle." Once the brand officially launched in 2015, she took the plunge. "I'd always wanted to work for myself, but hadn't discovered something that I was passionate about that would give me the courage to make the leap of faith," says Balderson. "As it turned out, my run in with skin cancer set me on a path that allowed me to own my own business and discover something that motivates and inspires me"
Prior to Luna Bronze, Hall was working "worlds apart from beauty" in design and architecture. "I had a burning desire to do something different and the flame was ignited when Maddy suffered her skin cancer," she says. "By being able to change the way people view fake tan and encourage them to step out of the sun and choose sunless tanning has been very rewarding."
Luna Bronze is cruelty-free and vegan-friendly with prices between $14 and $49. Its tanning formulas are centered on dihydroxyacetone, a naturally-derived ingredient that combines with amino acids on skin to temporarily alter its color. In Luna Bronze's products, it meets EcoCert standards. Among other ingredients are aloe, jojoba, coconut oil, goji berry and kakadu plum extracts, and caffeine.
"My mantra is, 'If you fail to plan, you plan to fail.' Execution and attention to detail are so important."
At the start of Luna Bronze, Hall and Balderson made a conscious decision to release a single product—Glow Gradual Tanning Moisturizer, which remains a bestseller despite the selection increasing to nine products—and invest profits back into the business to ensure proof of the concept. Hall says, "The years of constant reinvesting back into the business are now starting to pay off."
Balderson and Hall have been able to build Luna Bronze without tapping outside financing. "One of the keys to being able to retain 100% ownership of our company is that we didn't overextend ourselves when we first launched," says Balderson. "We started with one product, Glow Gradual Tanning Moisturizer, and we kept things simple. We didn't outlay a lot of money on our website or spend money in layers of flashy packaging. Instead, we kept our overheads to a minimum while investing all income straight back into the business."
Hall says, "Through a lot of sacrifice, tinned tuna for dinner and support from our families, we have been able to remain the sole investors in the company." Balderson and Hall are the sole full-time employees and turn to freelancers for expertise as needed. However, they're interested in boosting Luna Bronze's team in key areas like customer service and operations.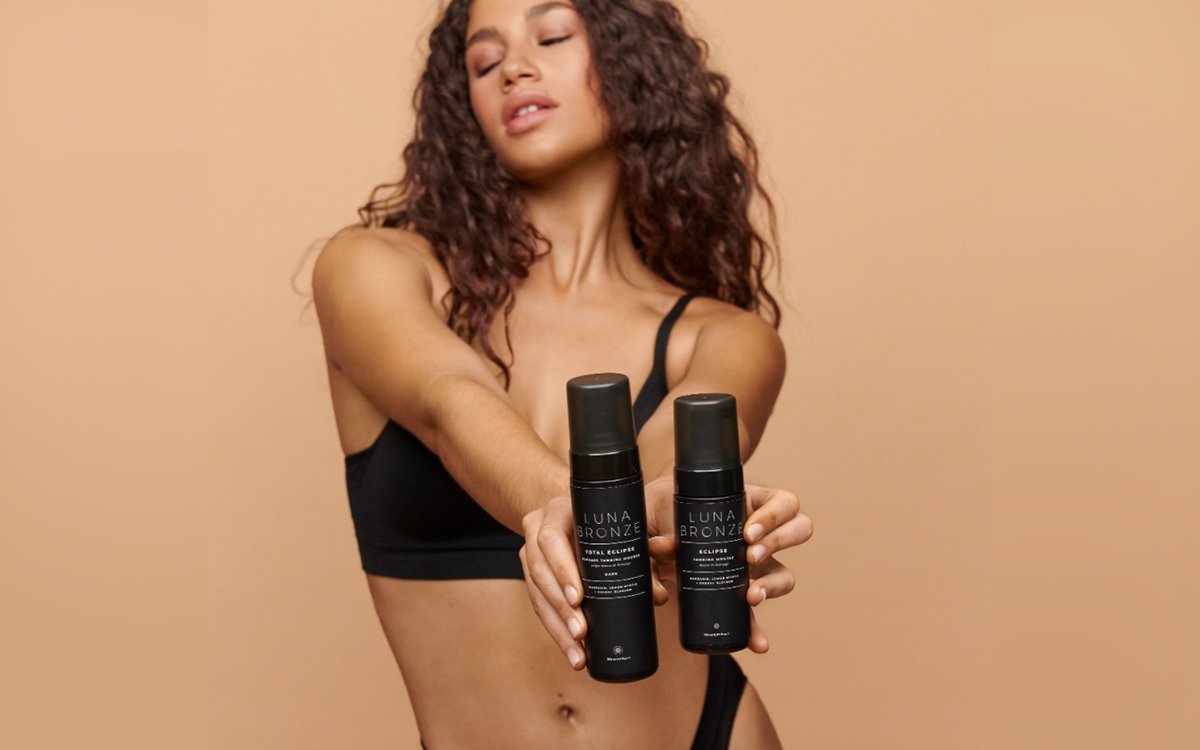 Luna Bronze's demographic sweet spot is 25- to 34-year-old women, primarily in the U.S. and Canada, but the brand attracts a wide swath of older women and men. Hall says, "These are well-informed men and women who are aware of the harmful effects of sun damage and are looking for a safer, natural looking tan."
The brand also resonates with Australians as well. "One of our proudest moments to date was launching into Mecca Maxima stores across Australia and New Zealand within our first 18 months. As all of our products are Australian-made, it was a huge achievement to have this success on our home soil," says Hall. "Launching into a big-box store so early on in the piece presented a lot of challenges and learnings for us that forced us to think on our feet and adapt fast." While the founders want physical stores to support online sales, they've been sharpening Luna Bronze's direct-to-consumer focus.
Luna Bronze's journey pre- and post-COVID-19 has taught Hall and Balderson a ton. "Expect curve balls and 'flearnings' [learnings from failures]. You are going to make more mistakes in the first 12 months and learn a lot so remember to lighten up and have a laugh at yourself along the way," says Hall. Balderson says, "My mantra is, 'If you fail to plan, you plan to fail.' Execution and attention to detail are so important, and where you will get tripped up. So, if something's not ready or you don't have all the information to make an informed decision, ask questions and don't rush it."