Lunata Beauty Heats Up The Haircare Tool Segment With Its Cordless Styler
Lunata Beauty co-founders Stacey Boguslavskaya's and Monica Abramov's aha moment came when they were on a business trip in Ireland. Boguslavskaya recounts, "To save money, we both bought two carry-ons, and I called up Monica and said, 'Well, why don't you bring your flatiron so we don't have to pack two?'"
The pair had an adapter and converter to enable their single $300 straightener to work abroad—"This wasn't our first rodeo of travel," remarks Boguslavskaya—but it very nearly short-circuited their Airbnb anyway. The almost disaster prompted her and Abramov to wonder, "These tools are so expensive, how are they not dual voltage to begin with?'" There were already a number of cordless electronics on the market, from toothbrushes to razors, but she says, "We felt like the hair industry was really stuck in the past."
When Boguslavskaya and Abramov returned home to Toronto, they ordered every cordless hair tool they could find. "About 90% of them were either mini-sized, so they didn't really do anything for your hair. Maybe they would fix bangs, but that's about it," reports Boguslavskaya. "And they wouldn't really go up to a high heat or they were butane-powered," a complicated and not typically travel-friendly version of the appliance. The pair ended up discovering a factory that produced a dual-sided flatiron and refined it to their liking. The result was Lunata Beauty's inaugural product, Cordless Styler, which it heralds as the first full-sized, full-power cordless hot tool on the market.
In June 2018, Lunata Beauty landed Nordstrom for its major retail premiere. In 2019, the brand released the new and improved Cordless Flat Iron Styler Plus+ with an updated design and elevated heat setting. The latest product is a cordless curling iron with a removable clip. It's currently available for pre-order, and over 1,000 pre-orders have already been placed. The product will officially launch in March.
"We were getting a lot of interest from the professionals: Hairstylists, the people who want to use it on set and for weddings," says Abramov. The batteries weren't removable with the first product, but they can be removed in the curling iron. "That way, people can actually carry spares and not have to run to a plug," notes Abramov. The tool lasts 45 minutes on a medium setting, 40 minutes on high, and 30 to 35 minutes on maximum. It features a heat pad and plug that comes with detachments that function in China and Europe as well as North America.
"We felt like the hair industry was really stuck in the past."
By the end of this quarter, Lunata Beauty will be available in roughly 20 retailers, according to Abramov. Among its retail partners are Bed Bath and Beyond, QVC, Holt Renfrew, Urban Outfitters, Revolve, Lord & Taylor and Ulta Beauty. Prioritizing retail partnerships was a goal of Boguslavskaya and Abramov from day one.
"We didn't want to look like just another Instagram gimmicky kind of brand, and that's really easy to fall into when you're doing consumer electronics and only appealing to consumers with the DTC channels," says Boguslavskaya. "So, we went retail-heavy first and really grew our distribution there, and that really just legitimized the brand." Unlike many beauty entrepreneurs focusing on wholesale, Abramov and Boguslavskaya are digital marketing specialists experienced in the methods of social media advertising.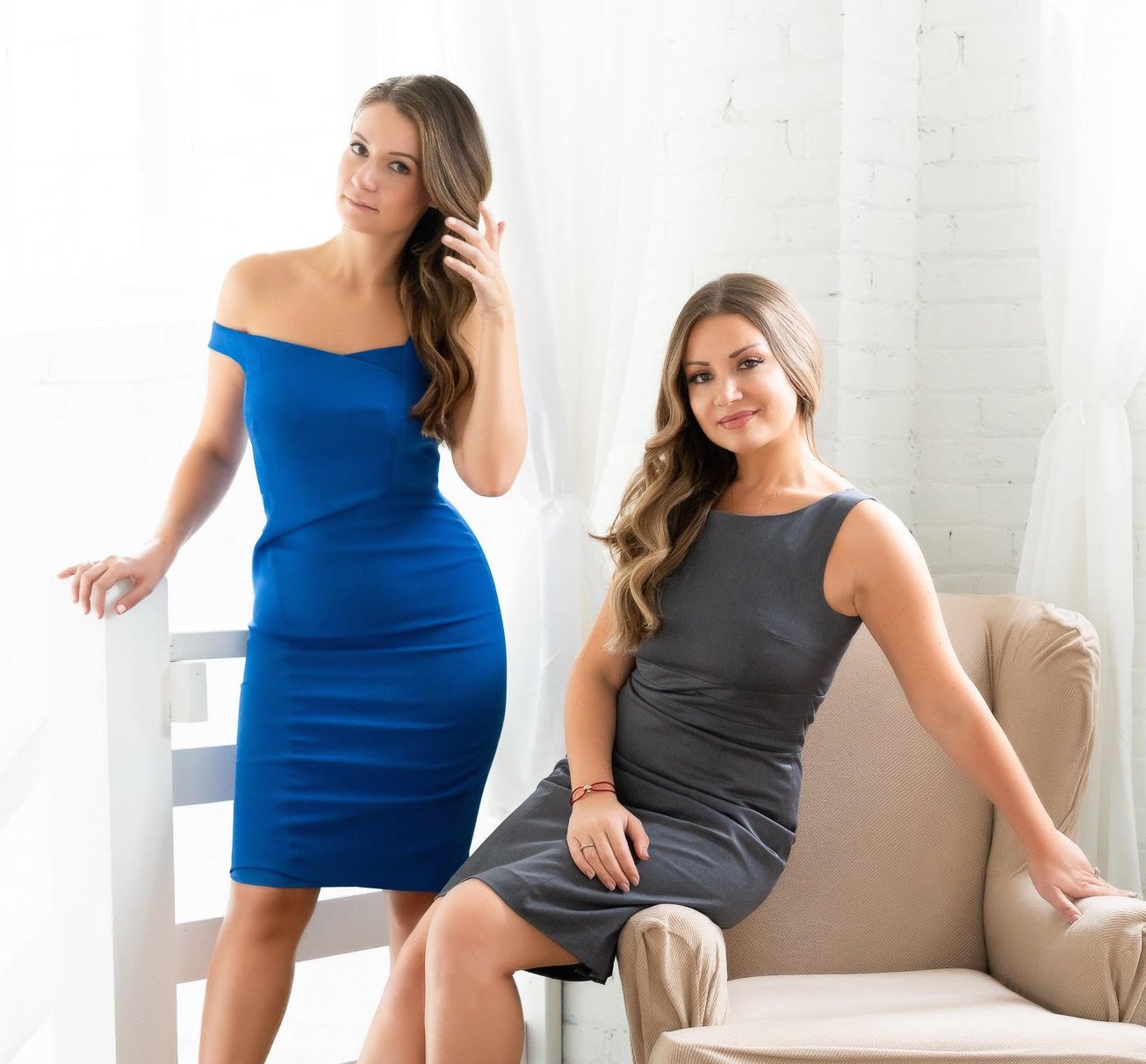 Last year, the co-founders began fielding interest from retailers like Target and Costco for a line designed for the mass market. The interest led them to create more affordable sub-brand Unplugged Beauty. They wanted to expand distribution, and they also sensed other companies were catching wind of their success. Rivals could seize upon Lunata Beauty's mass-market opportunity if it didn't do so itself.
"Lunata's more prestige. We sell it in more high-end retail, and we knew that somebody was going to come and knock us off at a lower price point," says Abramov. "But we wanted to be first to market, so we knocked ourselves off." Currently, Unplugged Beauty only offers a $99 cordless and clipless curling wand. Lunata Beauty's Cordless Flat Iron Styler Plus+ is $185. Eventually, Boguslavskaya and Abramov hope to put Unplugged Beauty under Lunata Beauty's umbrella.
"We didn't want to look like just another Instagram gimmicky kind of brand, and that's really easy to fall into when you're doing consumer electronics."
The arrival of Unplugged Beauty hasn't stopped companies from copying Lunata Beauty's products. "We don't want to hate on anybody, but it's a very different level of product compared to our product," says Boguslavskaya. "They don't really last that long. They don't reach as high of heat." In general, she believes the competition is healthy and will help build the cordless category. "A lot of our marketing has to be around educating the consumer that cordless exists, and it actually works and it's worth the value," says Boguslavskaya. "With more competitors, when consumers actually search cordless, they will see the difference in the products and the quality."
Boguslavskaya argues Lunata Beauty has significant advantages over encroaching imitators. "We have the benefit of being smaller than the bigger brands, where we can innovate and execute really quickly, and bring those new technologies and keep reiterating our product quickly because we don't have to go through 25 levels of approval," she says. "That's why we know our competition is at least two years behind."
Financial backers are banking on Lunata Beauty's nimbleness. In 2018, it received funding from Joe Mimran, founder of Joe Fresh and Club Monaco. That funding was followed up by investments from Michael Malinsky, founder of DCB Lab and KF Beauty, former owner of Wunderbrow, and Luxy Hair co-founders Mimi and Alex Ikonn. In total, Boguslavskaya and Abramov have raised $750,000, and they expect to add to their reserves soon by securing $3 million in another round of investment. Their company is projected reach about $16 million in sales this year.
While hot tools are Lunata Beauty's main sales driver, its assortment spans around 20 stockkeeping units, including shampoos, hair sprays and volumizing sprays that were introduced just this year. Part of the reason for the expansion is to foster brand loyalty and product replenishment. Abramov explains tools are usually a one-time purchase. "We wanted to come out with consumable products to bring people back," she says. "And we'll continue to grow that line and all products that really support the whole lifestyle of independent women on the go."