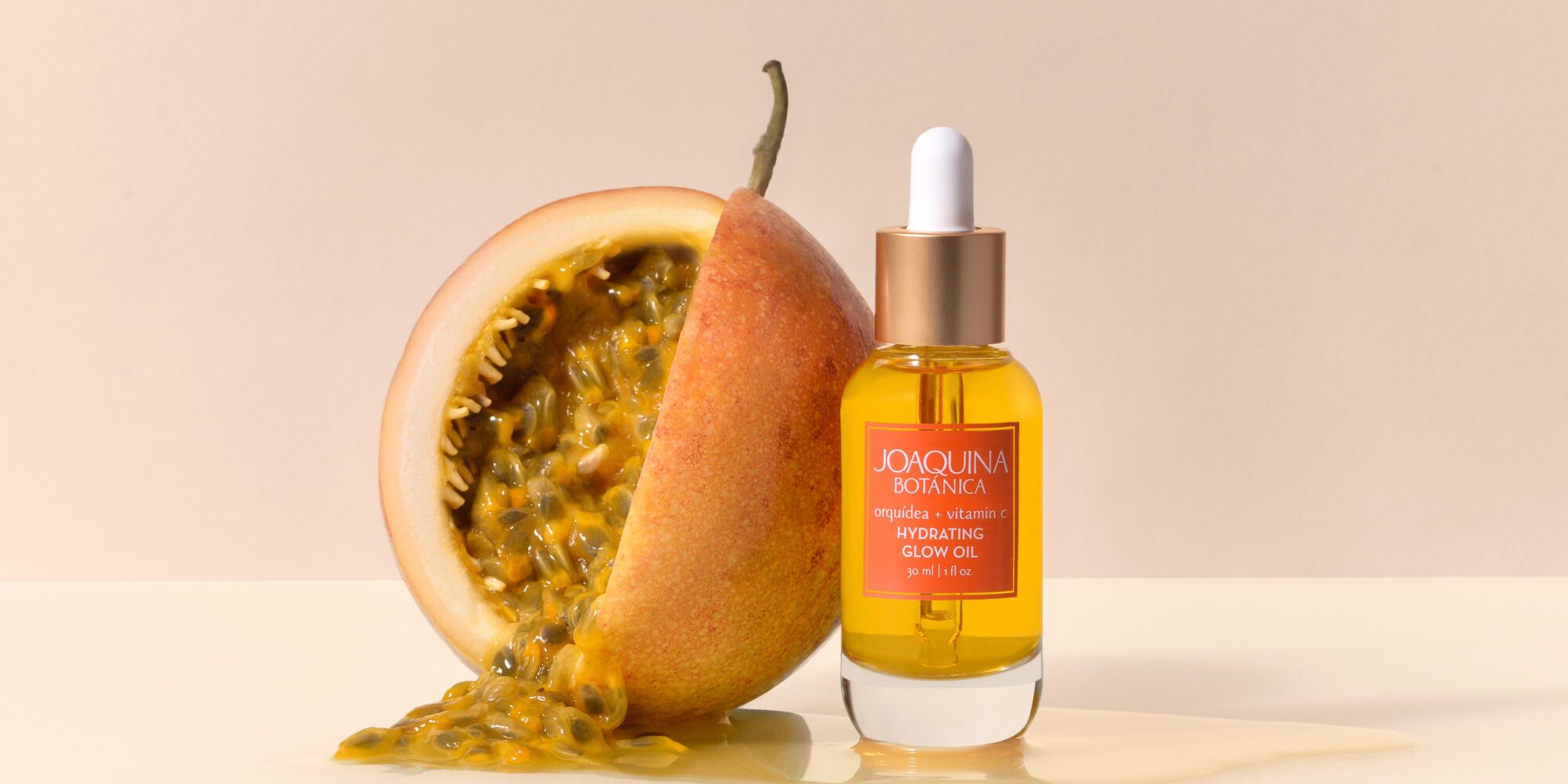 This Luscious Skincare Brand Wants To Give Consumers A New Appreciation For Latin American Beauty
"You have these brands that are very iconic for representing the place they're from. From France, there's Caudalie and, from Italy, there's Acqua Di Parma. Years ago, you might have gone into a L'Occitane store and felt like you were escaping to Provence," says Giovanna Campagna. "There's an opportunity to create a brand like that for Latin America."
Campagna, a native New Yorker whose mother hails from the bustling Colombian city Cali, is seizing the opportunity with Joaquina Botánica, her new skincare brand steeped in the ingredients, aesthetics and beauty philosophy of Latin America and, in particular, Colombia. It's Campagna's first beauty effort, but she's had plenty of practice translating the style and outlook of Colombians to audiences outside of the country. After stints at Vogue in special events and W as the assistant to former editor in chief Stefano Tonchi, she co-founded CREO Consulting in 2015, a firm that helped Colombian brands gain worldwide distribution.
"At that point, Fashion Week happened in Europe and the U.S.—these hegemonic centers dominating the fashion space—and our mission was to prove that Latin American fashion, lifestyle and design were just as rich and competitive, and could be just as successful globally," she says. "We got virtually all of the brands we worked with into Net-a-Porter, Bergdorf Goodman or Barneys. It was really amazing to be a part of because it was a way for me to connect with my roots, leverage the network I had gained at Condé Nast, and bolster the creative boom happening in Colombia. It was through that journey that was both personal and professional that the kernel of this idea started to form for me."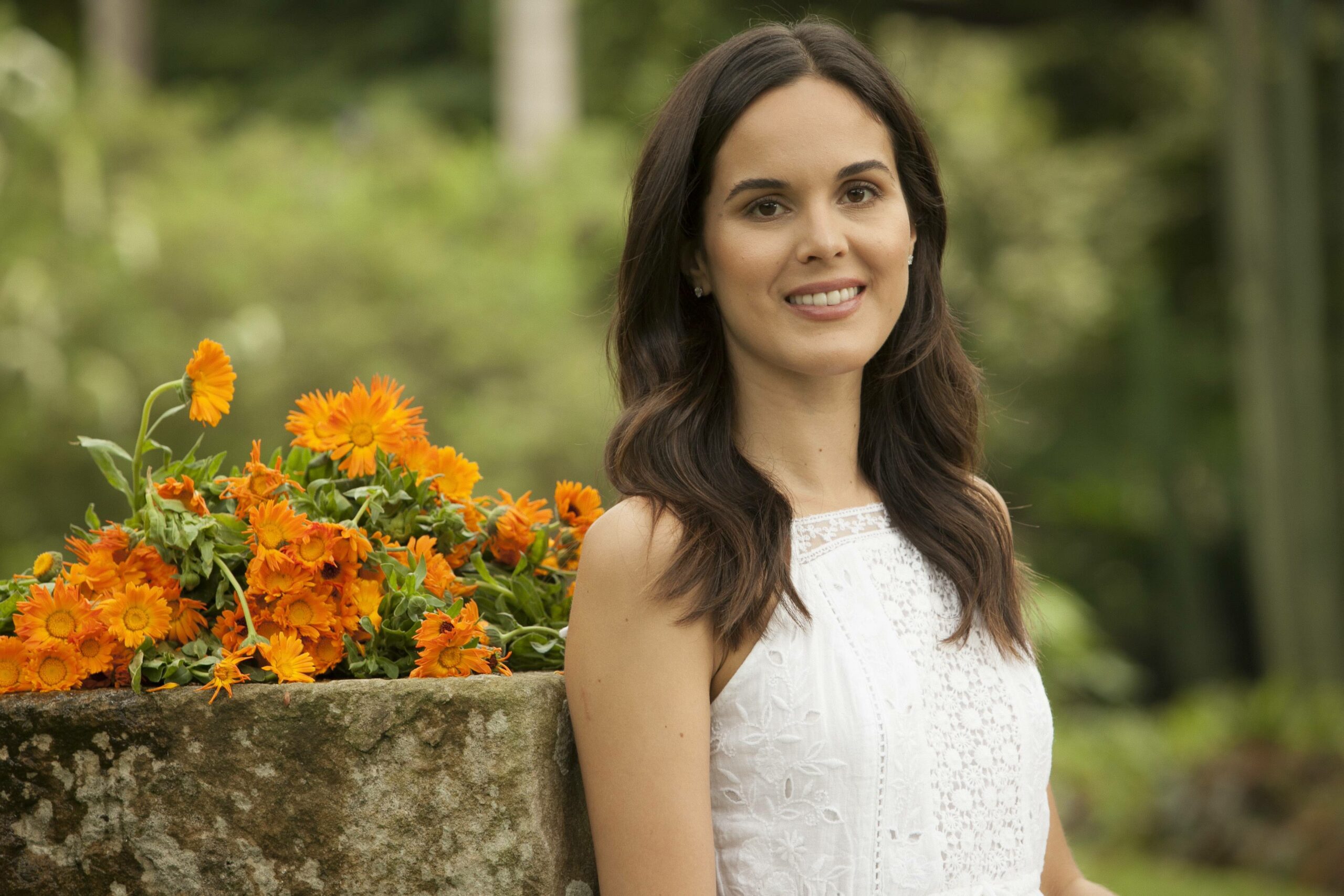 In May 2018, the idea crystallized while Campagna was visiting Colombia. As she gazed at luscious gardens and consumed local fruit, she realized the ingredients flourishing in the nation weren't being presented in a manner that did justice to them. Already a fan of clean beauty and, specifically, facial oils, she figured she could develop a facial oil that highlighted them properly with upscale positioning. She enmeshed herself in sourcing ingredients that were cosmetically efficacious and culturally relevant.
Joaquina Botánica's debut product, Orquídea + Vitamin C Hydrating Glow Oil, contains orchid, the flower that gives it its name, camu camu, cacay, sacha inchi and papaya. It's formulated to the clean beauty standards of retailers such as Credo, Follain and Sephora. Campagna gets especially excited talking about cacay, which generates oil from nuts that grow on its dense, leafy canopies. She shares cacay oil has three times the vitamin A content of rose hip oil and 50% greater vitamin E than argan oil.
Acknowledging there's no lack of facial oils in the beauty industry, Campagna says the $88 Orquídea + Vitamin C Hydrating Glow Oil stands out "because we really truly are working with high levels of the most nutritious ingredients you can find, and we aren't using any fillers. We really prioritized the quality over even our cost of goods." She adds the product doesn't have essential oils, a plus for consumers with sensitive skin irritated by them. Campagna says, "There's a customer looking for effective, pleasantly scented oils that don't have essential oils."
"My vision for the brand is to be globally recognized as a leading skincare and beauty brand that has a very strong identity."
Joaquina Botánica will diversify its assortment soon. The plan is to introduce another three facial skincare products this year and two in 2022 before branching out to body care and possibly haircare. For distribution, Campagna is interested in securing relationships with key retailers to anchor Joaquina Botánica in the market. Credo, Net-a-Porter and Violet Grey are distribution targets. For its initial year of availability, Campagna declined to offer a sales projection for the self-funded brand.
For marketing, Campagna is relying on public relations, tapping her network for talent to feature in Joaquina Botánica's blog Alma Journal (it's spotlighted the singer Gloria Emilse Martínez, aka Goyo, holistic nutritionist Bianca Valle, La Ligne co-founder Valerie Macaulay and Celina de Sola, founder of Glasswing, an organization supporting at-risk children the brand dedicates a portion of its proceeds to), fashion collaborations and affiliations with select influencers. She says, "Rather than casting a super wide net and gifting every influencer out there, we would want to focus on creating something more meaningful with people we feel we could partner with."
In the lead-up to releasing Joaquina Botánica, 33-year-old Campagna, a graduate of Princeton University and Columbia Business School, surveyed and interviewed consumers about their perceptions of Latin American beauty. She discovered what they thought of Latin American beauty—that it was overdone and plastic surgery-driven—didn't resemble what she saw in Colombia. "The women I know personally, their mentality is less is more. They put a lot of time into their skincare routines, and maintaining their nails and hair, but, because they put in that time, that's why they look naturally beautiful," she says. "They take a lot of pride in caring for their skin, and they don't need a lot of makeup to show their beauty. That's something I want the brand to show, this less-is-more, natural type of beauty and a celebration of women just as they are."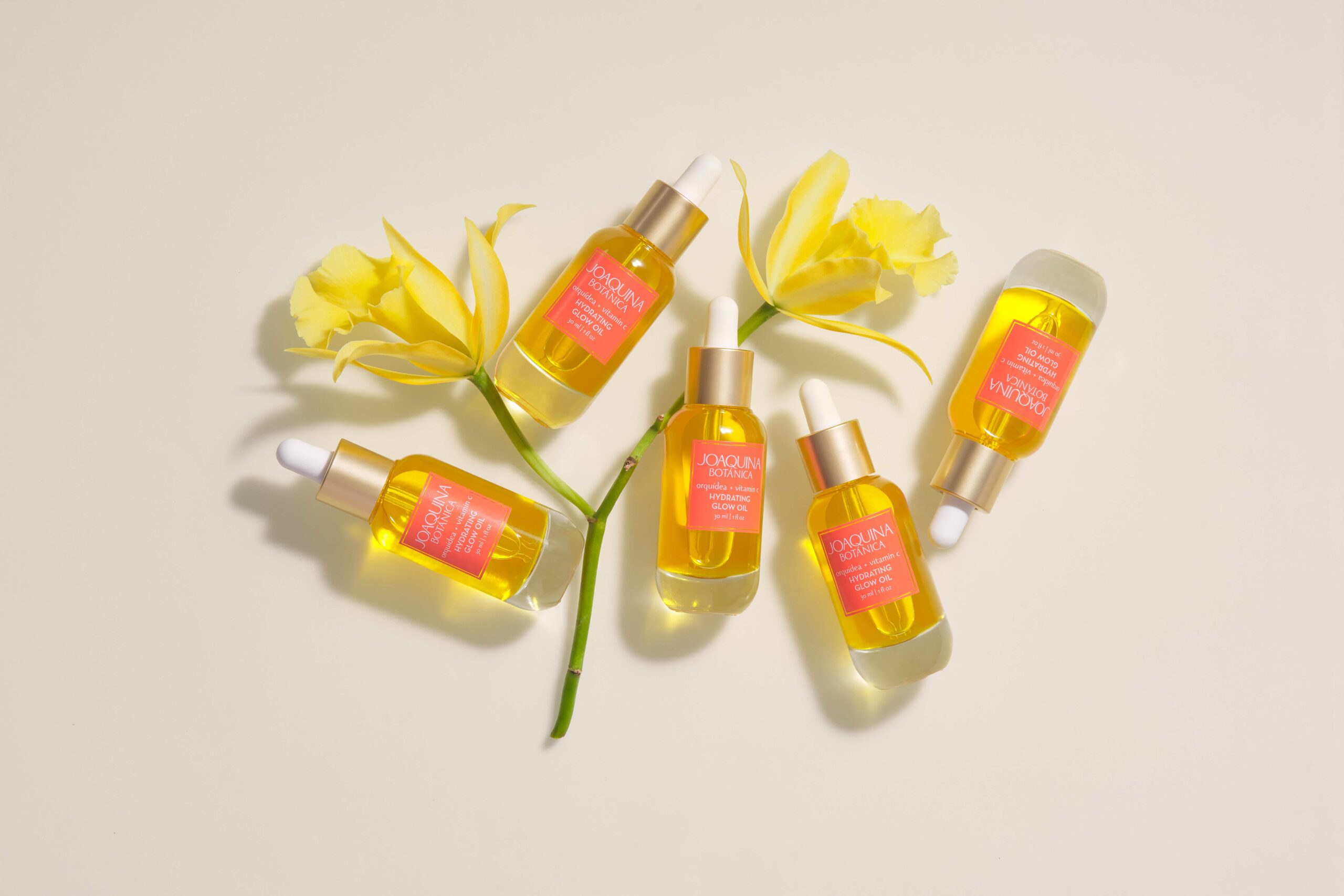 Joaquina Botánica is an ode to Colombian women. Explicitly, it's an ode to one woman: Campagna's great-great-grandmother Joaquina. Married to a doctor, Joaquina convinced him to sell his remedies at an apothecary called Droguería Garcés that opened in 1875 in Cali. Joaquina's husband died when she was in her 30s, and she was left to run the apothecary. Campagna says, "For her to become the leader of the family business and navigate that on her own as a woman in that time, I find it so inspiring."
Campagna draws a ton of inspiration from contemporary Colombian women, too, and she's turned to several of them for assistance in building Joaquina Botánica. Campagna teamed up with graphic artist Clarita Finkelstein on the branding. Orange is a signature color, and it alludes to the color of the insides of papaya and curuba or banana passionfruit. The photographers Anita Calero and Andrea Swarz also contributed to Joaquina Botánica.
As Colombia increasingly moves onto the international stage (Campagna mentions Colombian pop star Shakira's performance at the Super Bowl last year and Disney's forthcoming movie "Encanto" centered on a Colombian girl as examples), she believes Joaquina Botánica can be integral in establishing its presence in beauty. She says, "My vision for the brand is to be globally recognized as a leading skincare and beauty brand that has a very strong identity."