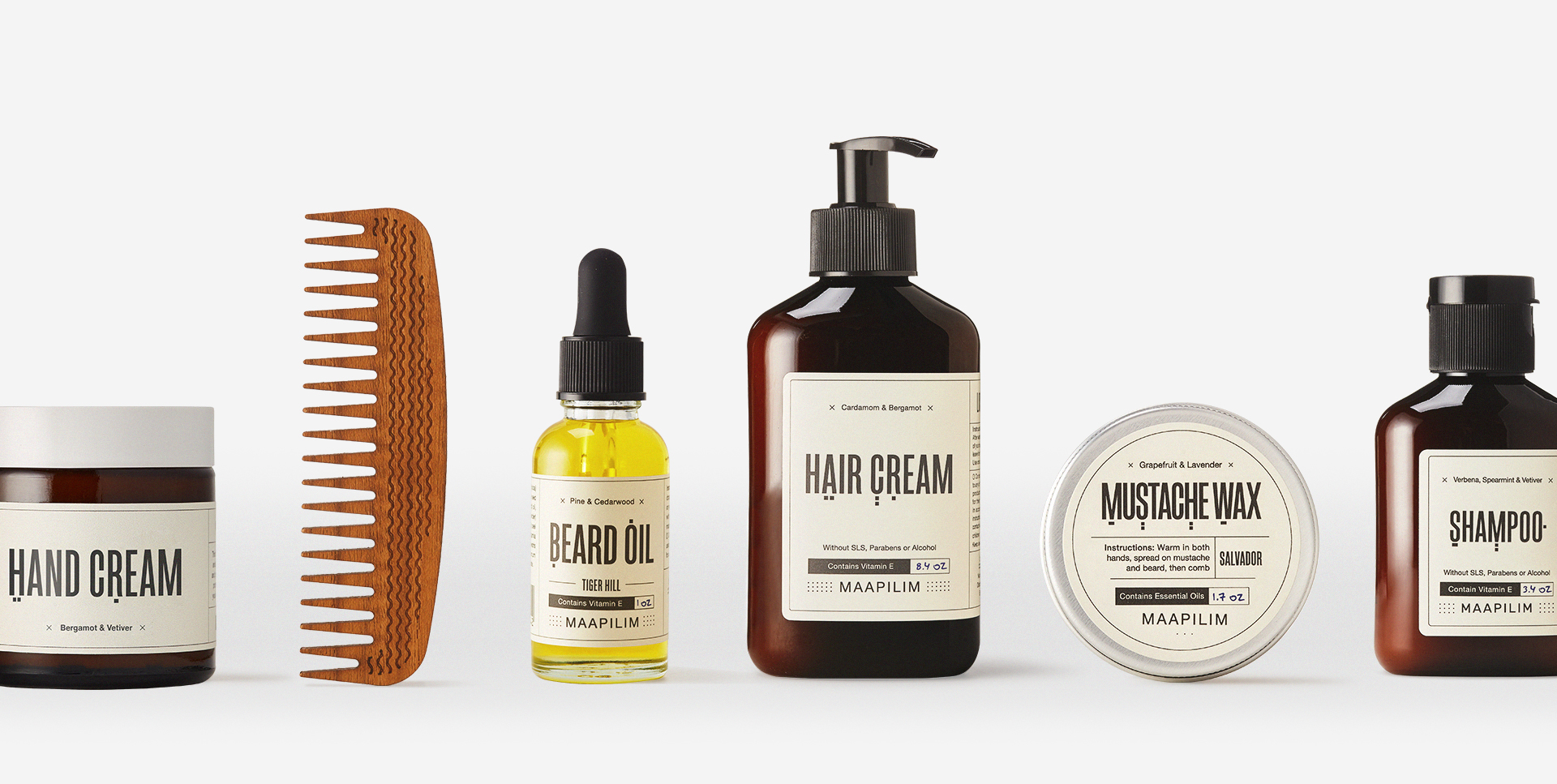 Maapilim Makes Grooming Products For Men Who Define Masculinity On Their Own Terms
What does it mean to be a man today? Does it mean charging into a school when bullets are flying? Does it mean expressing a feminine side? Does it mean embracing personal care? With its grooming products, the Israeli brand Maapilim doesn't narrowly delineate manliness. There's no overtly male scent or packaging. There's no testosterone-laden decals or verbiage. Its confident, open masculinity comes from founder Jonathan Keren, a natural entrepreneur who has an artistic disposition. "I don't define myself as manlier or less manly than others. I just strut my stuff in the world the way I want to," he says. "Maybe that's manly, but it's just being true to yourself and doing what you want." Beauty Independent delved further into gender in a discussion with Keren that covered Maapilim's U.S. expansion, exhibitions, packaging, pricing, female fans and hospitality ambition.
What were you doing before Maapilim?
I started in the music business. I had a music management company called Cassetta. It's still my Instagram handle. We did PR, marketing and social media, and we were a label. We actually invested in albums. That went on for five years in Tel Aviv. After that, I joined Wix. They were looking for a creative manager, and it seemed like a good fit. Soon after I joined, Wix did its first Super Bowl campaign, which I took part in. I went from doing tiny music campaigns to doing the Super Bowl, which was incredible. Wix started Wix Music, and I took over marketing for Wix Music. Around that time, I started making beard oil at home and playing around with the idea of Maapilim. A year ago, I quit to do Maapilim full-time.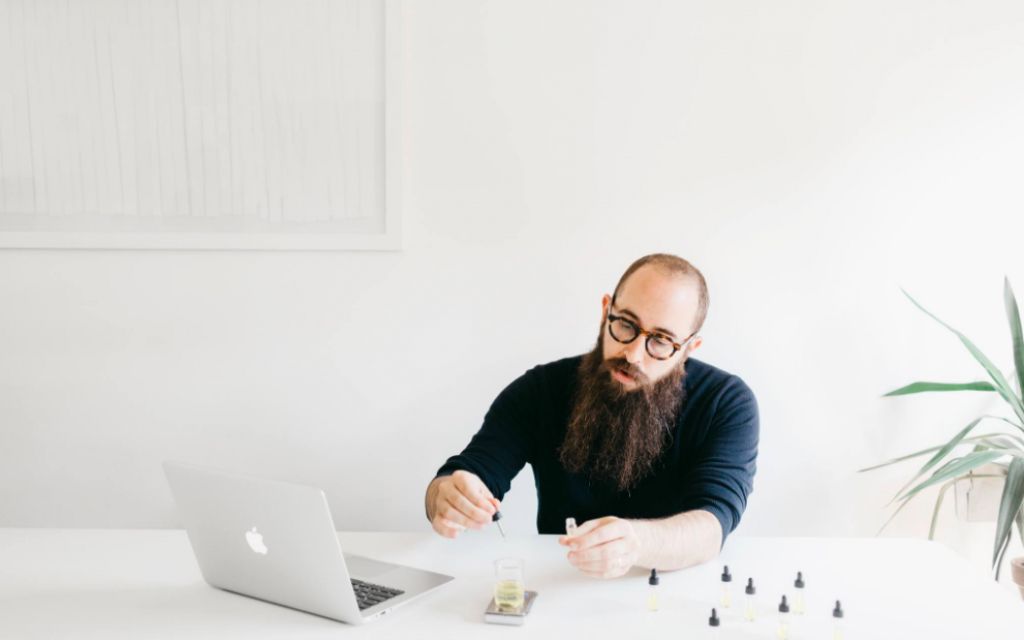 Why did you start tinkering with beard oil?
When I went to the States with Wix, I always bought beard oil for myself. There was no beard oil in Israel. On my last trip, I forgot to buy some and, when I got back, my beard started getting scratchy. I was thinking about ordering beard oil on Amazon, but I decided to search on YouTube for how to make your own beard oil. When I started playing around with oils, essential oils and fragrances, I just got hooked. I've been into cooking my whole life, and playing around with fragrances is very similar to playing with tastes or flavors. I had uncovered a whole new world that was amazing and super sexy to me. I bought more and more essential oils, and made more and more. It became a huge passion. Every time someone came over, I would ask, "Do you want me to make a fragrance for you?" All of my friends got new fragrances.
When did you begin to view grooming products as more than a side hobby?
My husband is a designer, and we started to think about a brand. We had a lot of ideas for exhibitions, magazines and books. We thought Maapilim could be a platform for our art projects. The first exhibition we did was "Flowers Are Manly." We put it online and, the next day, it got shared by 250 blogs. That was a big moment for us. People were interested in the art we were making, and male grooming interested people. They wanted to learn more about it. That's when we decided to go from making a beard oil to thinking about men's grooming in a much broader way. We developed more complicated hairstyling and shower products. At some point, I decided we needed to take it to the next level. That's when I quit Wix and started planning our U.S. launch.
Can you explain "Flowers Are Manly"?
In the Mediterranean area and also the States, manliness is very much defined by machismo and toughness. We think manliness isn't just about one thing. There is a very broad spectrum and, no matter where you are on that spectrum, it doesn't mean you are more or less manly. We wanted to play around with that concept. We took 12 men that represented a very wide spectrum of manliness and had them interact with plants and flowers, which are normally considered feminine. The visuals were eye-catching, but the subject matter made a statement about manliness, and people responded to it on a deep level.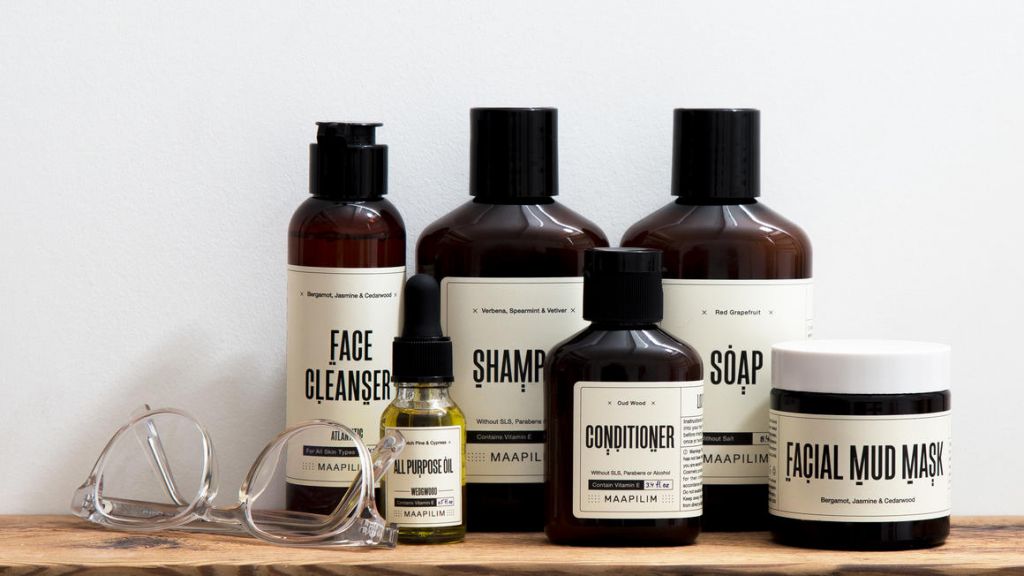 When did Maapilim officially launch?
We launched two years ago in Tel Aviv and about four months ago in the States. We launched the website first and told our friends it was live, but we didn't do any marketing or PR. Because there were no beard products in Israel at that time, it became really successful quickly. We had 100 bottles of beard oil and ran out of everything in the first week. I called my sister. She was a freelance lawyer. I said, "If this is happening, you have to help me. I can't handle all of this." She said, "Even if it's small, I want to take part. It's so cool." She joined me and took care of all the logistics. I was in charge of the marketing, although there wasn't a lot of marketing at the time, and product development.
What's behind the brand name?
The Maapilim were the first people that came to Israel on boats from Europe. They crossed the Mediterranean right after the Holocaust. The initial reason we called the brand Maapilim is because of the boats and nautical theme. My mom's last name is Schiff, which is ship in German. My grandfather was an admiral in the navy, and my uncle was also an admiral in the navy. My dad worked for a shipping company, and we lived overlooking the ocean in Haifa. My family has always been related to the sea in some way, and we're still incorporating it into our lives. Another thing is that there is a verb [associated with] Maapilim, which is lehaapil, and it means to take something to the next level. That's what we are trying to do with men's grooming. We feel that everything is too masculine. I don't need a shampoo that reaffirms my manliness all the time. The next level is just having a beautiful product.
What's it like to make the products?
I fell in love with researching ingredients and new ideas for products. I was really excited that I could actually make soap and shampoo, go into the shower, and use my own products.  Something that's different in Israel, though, is that you can't just make things from home. It has to be in a certified factory. Very quickly after our first batches, we had to manufacture everything in a proper factory. We talked to three cosmetic chemists and factories. The whole process of trying samples and seeing the differences between them was interesting to me. My sister and I invested money for the manufacturing. It wasn't a huge amount. Because I was working at Wix for the first year, it didn't need to be an aggressive investment. The money we brought in paid for the operation.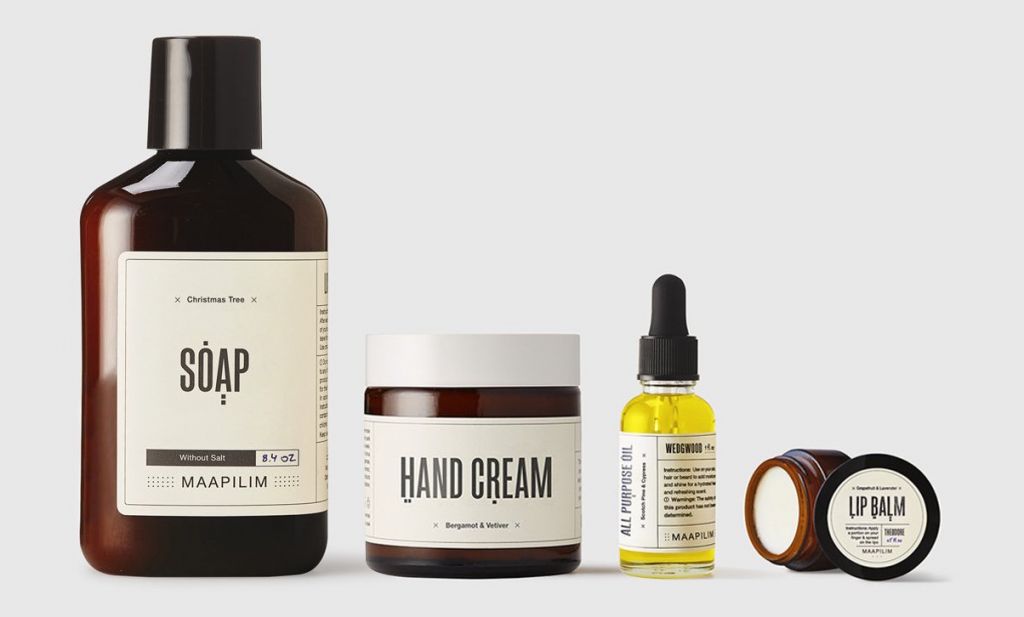 How many products does Maapilim have now?
We have 25 five, and it will be almost 30 pretty soon. One of our bestsellers is the Hand Cream. People really like the texture and smell of it. Another big one is the All Purpose Oil. I think people like Swiss Army Knives, and that's the Swiss Army Knife of moisturizing. You can use it on your face, hair and skin. Our Face Cleanser is a big one as is, obviously, our Beard Oil.
Where is the brand distributed?
We are distributed in hotels, spas, barbershops and design stores. We really try to be in places that are great for the brand as well as good channels for selling. We are in about 50 locations in Israel, and we are also working with hotels on collaboration products. In the States, we are in two stores.
Why did you want to leap to the U.S. when you did?
Ever since I quit Wix, that's what I was going for. It took us six or seven months to get everything ready. We had to make a totally new website, find a fulfillment service in the States and translate all of our labels because they were in Hebrew. Finding the right team to do it took us a bit of time. We launched right before Christmas, and that gave us an education about what happens during Christmas in the States. We had a lot of ideas about what it would be like, and it wasn't exactly like what we thought. We do our own online advertising and marketing, and we learned a lot about how expensive media is at that time. It's double the price.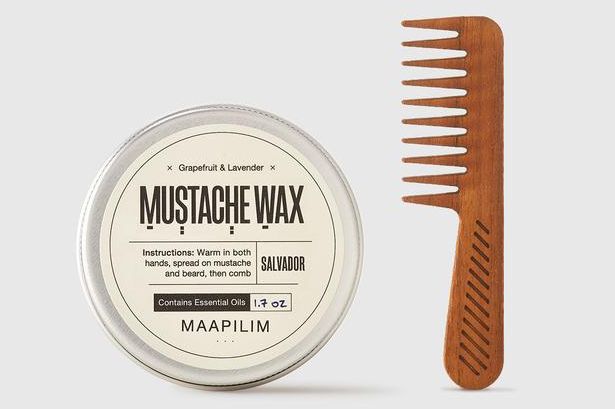 What challenges have you faced as you grow the brand?
We invested a lot of money in our booth at IBE and in getting people from Israel to L.A. The first day was a little bit slow, and we didn't understand why. Then, we realized people were mostly interested in meeting with brands they already knew, and people they had worked with in past years the first day. The second day, it felt like everybody was coming up to new brands. A surge of opportunity flooded our booth, and we met so many amazing people, but, the first day, we were thinking, "Oh my God, we put so much money into this, and we don't know what's going to happen." There are a lot of sleepless nights, but, if the general direction is good, eventually these things will sort themselves out or, at least, that's how it's been happening for me right now.
What are the prices of Maapilim's products?
Our prices are generally between $20 to $30 per product. There are exceptions. There's a lip balm that's $9. We decided not to look at the [ingredient] prices in development. We don't set a target price. We make the best product, see how much it costs, and price it accordingly. It's completely different from how the old-school industry works.
Where are men today when it comes to their grooming products?
We are in a completely different place than even where we were a year ago. It's not just that there is growth in the market. It feels like people are really digging deeper into the products, and they want to know what they are using. Education is really working. People are learning what these products do. In general, men are a lot more into defining themselves. When you use a product that you've researched and found to be good for you, and you like its packaging, that says something about you. It's like the records you showcase in your living room or the books you have in your library. Women discovered that a long time ago, but men are just starting to.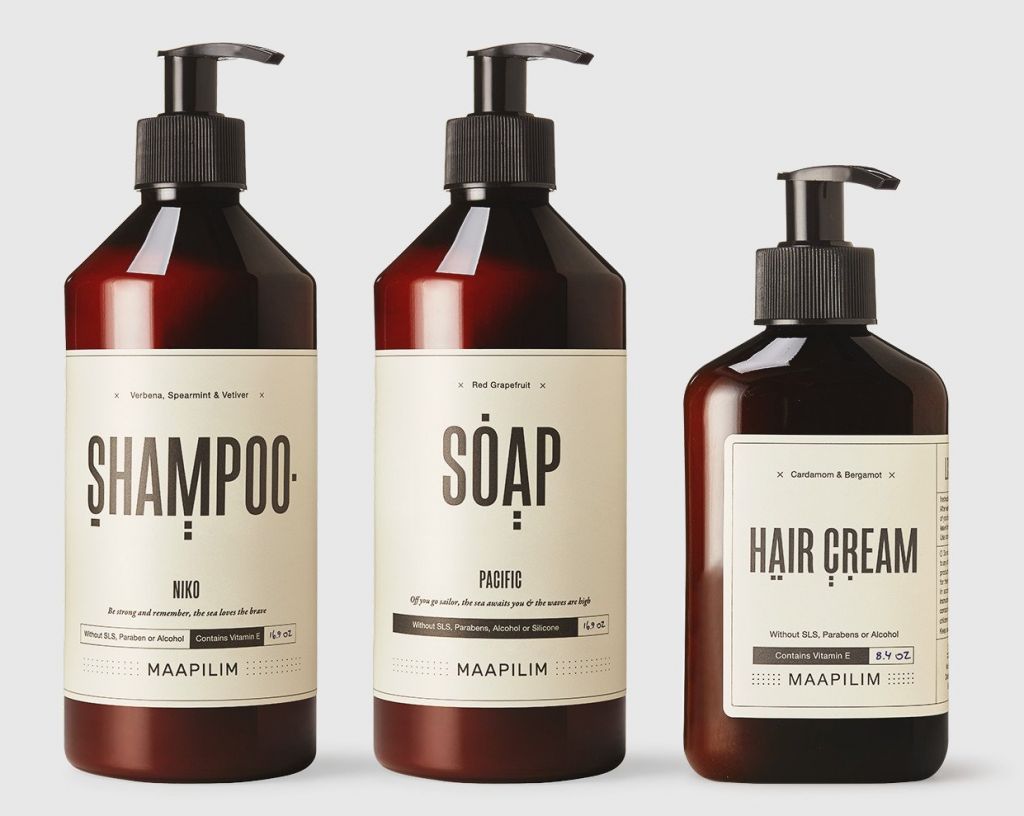 Why does Maapilim's packaging look the way it does?
We wanted to create something that was gender-neutral. We didn't want to use anything super macho because it didn't represent us. We wanted basic design that's timeless. It doesn't revolve around one specific trend. It's something that could look good in 100 years and looked good 100 years ago. The other thing we wanted is products to be really clear. I didn't want fancy names. I want to call the product shampoo or soap.
What's your approach to online marketing?
We are trying to tell the brand story through online marketing. We show a wide range of products, our Mediterranean vibe and Mediterranean ingredients.
How do you cultivate your social media presence?
We don't do that enough, I have to say. The brand is a very visual brand, and we try to do it through imagery. We invest a lot in good images. We try to make as much content as possible. We have a magazine on the website, and we do a lot of articles. We are going to do more, and it's not going to just revolve around the brand and grooming, but around brand values. It could be about slow living or the Mediterranean.
You seem to be interested in art exhibits. Have you done ones other than "Flowers Are Manly"?
After "Flowers Are Manly," we worked on another exhibit that explored the senses. I worked with chefs, foodies, winemakers and a farm owner from Israel. They each came to my house, and we created a scent that was a memory or fantasy of theirs. I interviewed them about the scent, and we created portraits that reflected it. We are doing lots of things that aren't marketing, but work great as marketing even though that's not their intention. The exhibitions are great, but we really want to research heirloom seeds and ancient botanicals. We are working on growing them, examining them in the lab and making essential oils from them. I get obsessed with things like that, and I start to play around. I think that, if you don't have fun, it's not worth it.
Maapilim has many women fans. Do you cater to them?
We define ourselves as a men's-first company. We don't define ourselves as a men's-only company. We try to tend to men's needs. We take care of shaving and beards, but 80% of our products can be used by women. Women are attracted to the fact that the brand isn't a feminine brand. It's not sweet and pink. The scents in our products are gender-neutral. There's no Old Spice or Axe smell. Women can relate to the scents, and we're happy to see women using our brand.
Have you always sported a beard?
I've always had facial hair, but I started growing a beard when I joined Wix. I just felt like doing it. Now, it's in my contract. I can't take it off. I'm joking, it's not really in my contract.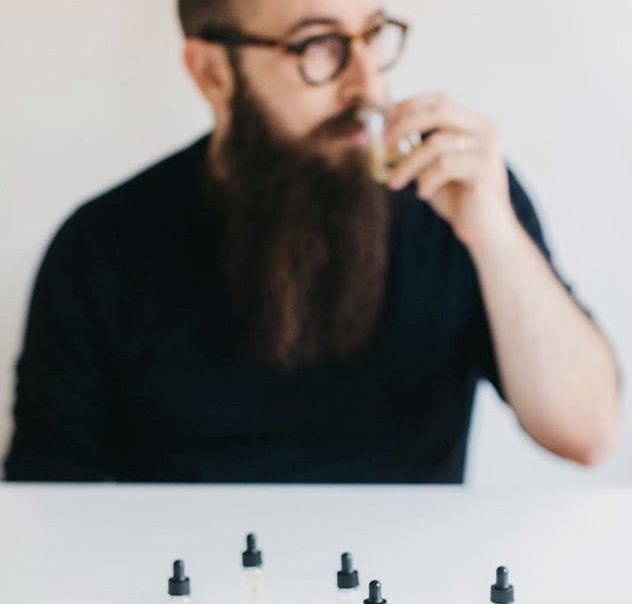 Where do you want to see Maapilim in five years?
In five years, I want to have a Maapillim hotel or spa. It seems like something we could do really well, and it would be a lot of fun to do. The brand is about lifestyle, slow living and Mediterranean oils, and I feel the hotel we'd do would be a really cool hotel I'd want to go to.