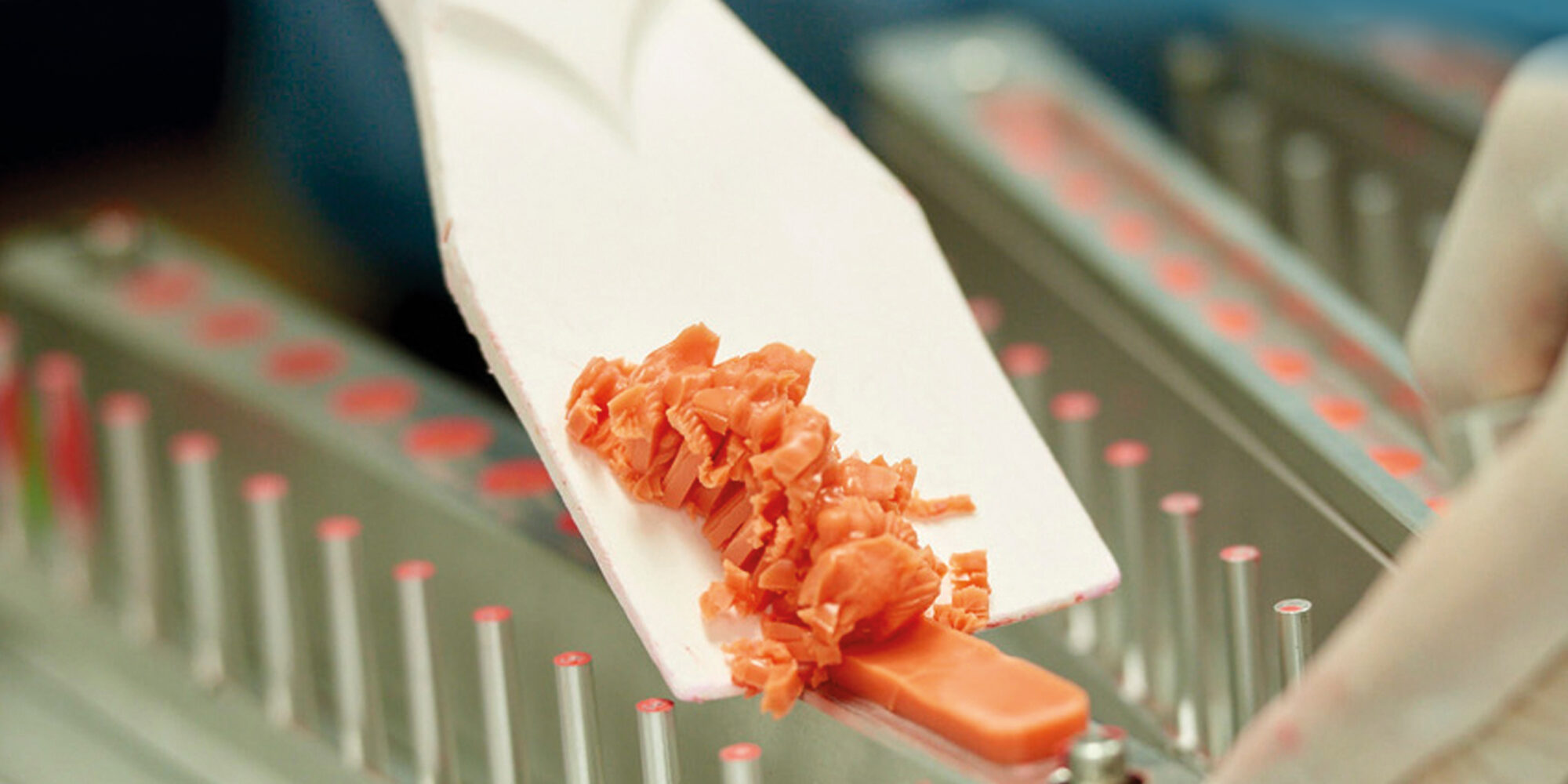 Mana Products CEO Robert Jaegly And SVP Derek Wanner On Transparency, Blockchain Technology, Demand Spikes And The Labor Shortage
Many beauty brands wouldn't exist without the hard work of their silent contract manufacturing partners. Mana Products is one such partner responsible for countless leading prestige cosmetics players available today. Acquired by private equity firm Traub Capital last year, it's divested brands it created like Make Beauty and Black Opal to focus on beauty production, business diversification from makeup to skincare, and clean beauty innovations. This year, Mana Products revealed it's joined forces with beauty display authority RPG and multi-material packaging specialist Meiyume on The Vertical Beauty Alliance to improve speed to market and supply chain stability for its beauty brand customers. The company also commissioned consumer insights platform Crosswalk to conduct a study of 230,000 prestige skincare consumers to learn about their product predilections and shopping habits. It discovered they value clean products and eco-conscious packaging; appreciate detailed online experiences; are drawn to soothing, hydrating and dewy skin claims; gravitate to the ingredients hyaluronic acid, vitamin C, retinol and collagen; and still prefer to shop at physical stores. Beauty Independent spoke with Robert Jaegly, CEO of Mana Products, and Derek Wanner, SVP of sales and marketing, to delve into beauty category and product trends, consolidation in the manufacturing sector, the dynamics of current demand spikes, and the idea of sustainability as the new "new and improved."
How has Mana changed since you've been working at it?
Wanner: I've been at Mana for eight years. When I came over the Mana, we were a very different organization. I came over from Revlon with a lot of brand experience to help Mana launch brands within the marketplace. We did that with a lot of success. However, we noticed it was a drain on our internal resources and caused a little bit of internal friction. We have an amazing R&D facility and amazing chemists that are making first-to-market innovations. We had to decide whether to put those first-to-market innovations in our products or share them with our customers. We realized we had to get out of the brand business. To be true partners to our customers, it made more sense to focus on contract manufacturing.
Jaegly: I'm going into my sixth year. Back in January of 2016, I joined after spending time with Nikos [Mouyiaris, founder and former CEO], and [general manager] Paul Masturzo to learn about the organization. Nikos recognized the growth path Mana was on, and he wanted to look outside the company to get it to the next stage from a family-driven organization into a more professional organization built around metrics. That's why I joined. I brought a lot of rigor to the operation.
Nikos was great at recognizing that the organization needed to evolve to become more efficient. Sadly, he passed January 2019 so he didn't get to see his vision be completed. We have continued it. We have shed brands and focused on innovation to drive contract manufacturing. When Nikos passed, Traub Capital stepped in and has been a terrific partner working with us every day. They are hands-on, but not in a bad way. They are a very supportive private equity firm. We are the most well-known in the industry when it comes to color and not as well-known in skincare, but we are emerging there.
What steps have you taken to move the company forward?
Jaegly: It's really all centered around people and understanding their roles so everybody is aligned around the same goal. Our core focus is innovation and driving volume through the contract side now that the divesture of the brands is complete. We have invested in selective upscaling with people we've had join the organization. For example, Chris Kyrou has joined the organization as senior vice president of research and development, and we have redeployed Derek to focus on contract. We are investing 30 to 40 hours of upskilling per person every year so they can get more conversant and skilled at their specific jobs. About four years ago we started doing all of our training, development and upskilling in dual languages. Screens have both English and Spanish, and that has allowed us to better tap into a native Spanish-speaking workforce that might have degrees in their home country.
Where does the company stand today?
Wanner: Mana's goal is to add value, whether it's through our regulatory team that's going to help customers every step of the way to make sure the formulations are compliant with where they go to market, our a very proactive project management team to walk them through the timeline along with our customer service team. There's that Farmers Insurance commercial that talks about the team behind the team. We pride ourselves in that. Like the commercial, we know a thing or two because we have seen a thing or two. Because we have run our own brands, we know what it takes.
We have an entry-level program called Mana Private Label for an influencer or makeup artist that isn't ready to invest in a big amount of inventory. They can come in and order three units off the shelf. It allows them to have speed to market. We love makeup artists that come in and are going to grow with us. That's Mana's heritage. Some of the biggest brands started with Mana as an off-the-shelf makeup artist brand. However, with Mana Private Label, your neighbor can end up with the same products as you. The only thing that is different is your logo and marketing.
The Mana Brand Accelerator program allows the same brand to access a larger formulation library if they get 3,000 units. They can have their own packaging, so it allows them to drive innovation with their custom packaging. From there, it ratchets up to traditional contract manufacturing.
What have been growth drivers for Mana?
Wanner: If you look over the last 12 to 18 months, we have seen tremendous growth within skincare, which is why, when you look at our trend presentations, they've pivoted. Our trend presentations have been in the past weighted toward color cosmetics, but now they are evenly weighted between skincare and cosmetics. Now that the market is normalizing, we are seeing a resurgence in color, and Mana is able to handle that.
Where do you see color cosmetics heading?
Warren: I don't think anything is going to really change in the traditional regimen of what she is wearing to get that full look. What we are seeing is innovation in textures and ingredients. What is the brand going to stand for? We make sure we work with customers on that to be really crystal clear upfront and hit all the attributes they want to hit. What ingredients do they want to formulate with? What ingredients do they want formulate without?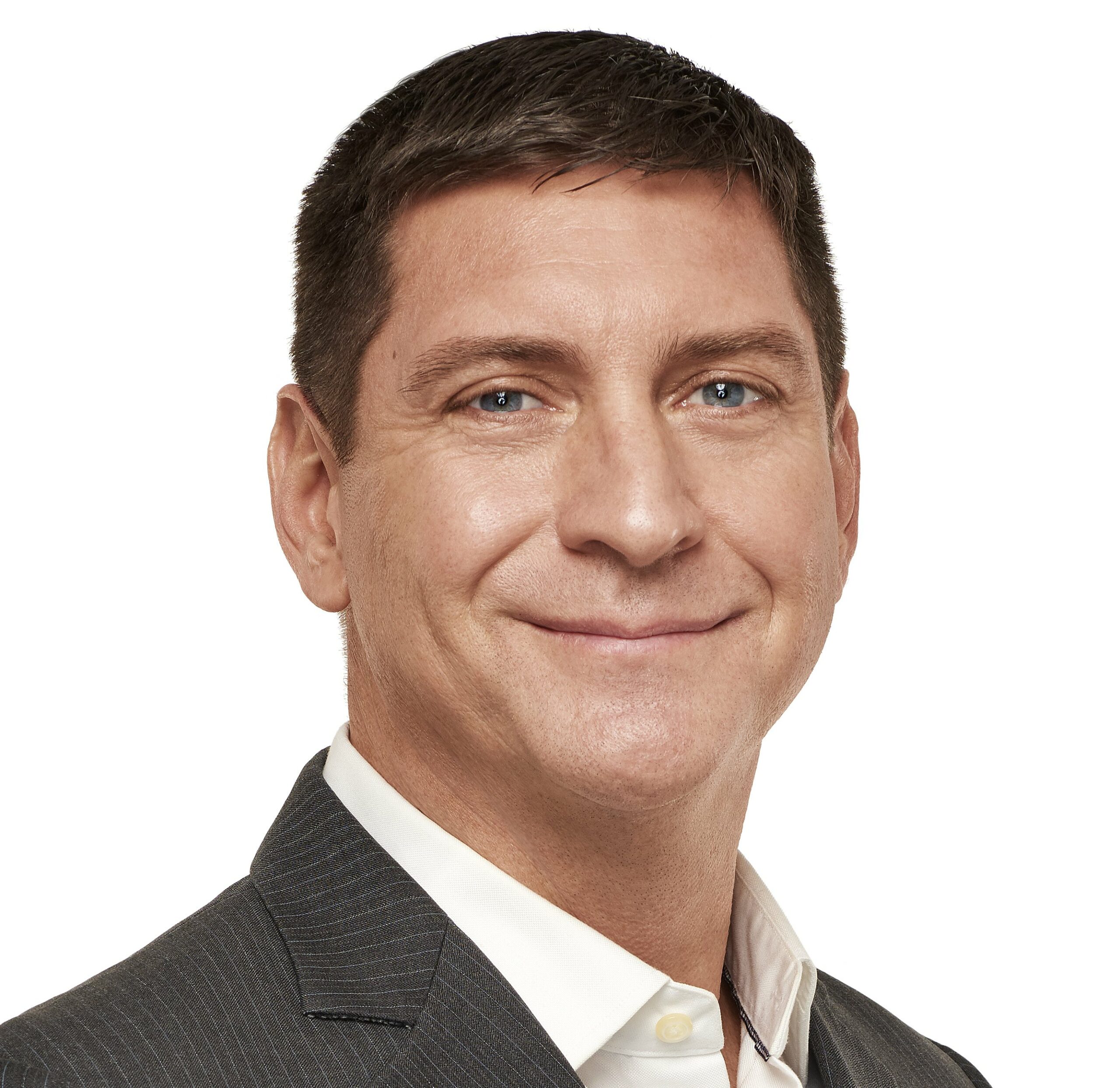 Are there beauty product technologies you are particularly excited about?
Wanner: One of them is almost like a waterless technology that's in tablet form. Another breakthrough we have is a powder-to-cream formulation that you can put in different formats, whether you want to do it in an eyeshadow or a lip product, for example. It's a texture that will surprise the consumer. We also have a cooling effect in products we have in our skincare portfolio.
The beauty industry has been going through a cycle of skincare ascendance. Do you see it continuing?
Wanner: I see it continuing, but I see consumers commanding more from brands as far as the efficacy of the products and the transparency as far as what's going into the formulations. If brands want to stand for transparency, they can work with us to make sure we are giving them all the information they need. We know about all the ingredients and where we are sourcing them from.
Jaegly: There's a small segment of consumers advocating for transparency where many consumers don't think about it. There's crossover coming from the food industry. Where is it grown? Who is growing it? And how do you track it? QR codes are going to become more and more interesting. Within them, the underlying way to track things is with blockchain technologies. Everybody is familiar with bitcoin, but blockchain technology is going to come into play. I don't know how to predict when. It isn't going to be rapid because it's very expensive and everyone in your supply chain has to have it, but, as it evolves, it will get less expensive and easier to use.
Beauty brands have been pushing to become more sustainable. What do you see happening in that regard?
Wanner: You see a lot of reusable-type packaging. A lot of the introductions we have made recently are looking at existing portfolios to see how brands can revive core products by transitioning them to clean formulations or new types of packaging. There's a lot of initiatives at Mana where we can improve sustainability.
Jaegly: The old "new and improved" had to do with ingredients. The opportunity is there to do "new and improved" related to packaging and say, "Here's your product that you've always relied on, and it's fantastic. We've kept that, but changed the packaging. Now, it's aluminum or refillable."
We've seen consolidation in the contract manufacturing sector. Why?
Jaegly: There's a belief that it works. Some of the bigger brands really want to shift their focus to brand management and not get into self-manufacturing as they grow. Many of the indies that have emerged have no manufacturing. The M&A piece that we are seeing is organizations that are building platforms. They can start with a location here and, then, leverage that with another location. You will also notice that one of the acquisitions might be really good at skincare, one might be good at color and, now, they are bringing the two together so they can have a consolidated effort in how they approach the market. I think the consolidation effort will continue. I've seen it now since 2000 when I first entered contract manufacturing.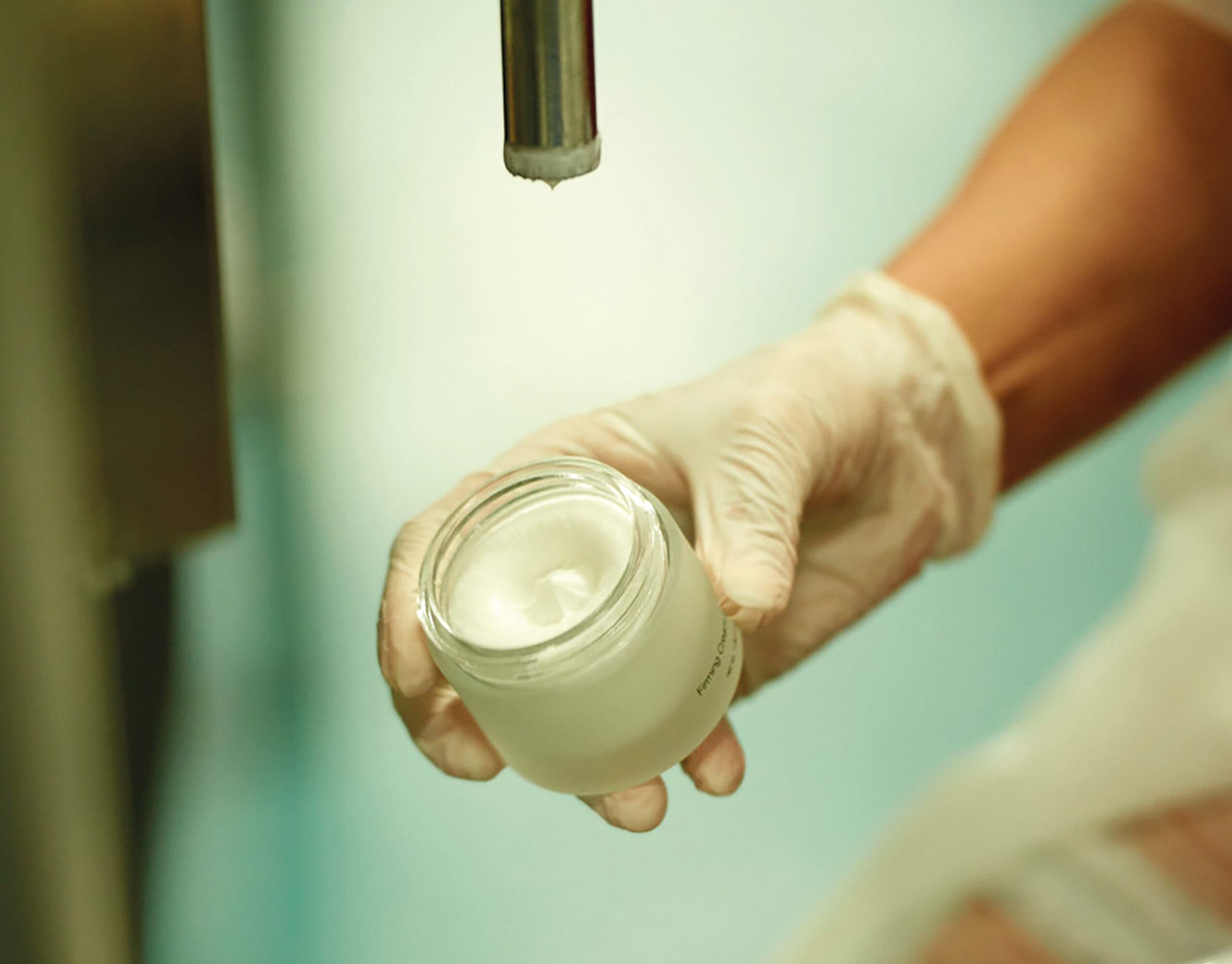 Raw material prices have been going up. Can you explain what's going on? What should brands be doing?
Jaegly: We are seeing what I call demand spikes. The challenge is that many of the customers are nervous about how the recovery is going to be. Now, they are ordering their product with less-than-normal lead times, which forces us to order with shorter lead times. Along with that is a proactive approach to carry more stock. The demand on the component and chemical suppliers has increased to a point that is unusual. That's created a bubble that has created shortages because they are trying to please everybody.
That bubble demand isn't necessarily real. People were ordering more because they were scared they weren't going to be able to get it. That creates peak demand that will fall back. On top of that, if you are shipping across the ocean, that's taking more time, and it's causing delays that are a bit unusual. Not every area is open. If you look at Japan, they are struggling with production because vaccines there are way behind the rest of the world. So, if you are sourcing specialty chemicals from Japan, you are seeing delays because they can't get it done.
The challenge is really around plastics coming from Asia because the demand is high. What I would encourage customers to do is look further out and believe demand is going to return to normal. Reach out to suppliers much further out than what you have been doing and make commitments. Lead times that were 10 weeks are now 18, and lead times that were 18 are now going to be 24. You are going to have to get over the nervousness. You have to make a forecast and commit to the PO so we can all react to the real expectations as opposed to guess with your safety stock.
As interest in transparency grows, how much do you think consumers should know about beauty contract manufacturers?
Jaegly: Much like you see a computer, and it says Intel inside, we would love it if you open your product, and it said Mana inside, but brands are not going to go for that. We won't violate the confidentiality of our customers, and we like being the team behind the team. We know how hard it is to get to market and get brand loyalty. At the end of the day, I think the majority of customers know, especially for indie brands, that they don't make it.
Somewhere along the way, if you are using QR codes, it's all going to be there and, if someone takes the time to read it, eventually, they will see it. Although, if it was a major brand that had five plants, you might not know which one it came from. Would consumers buy differently if it was made at Mana or by XYX manufacturer? Probably not. You know how it is with consumers, they start with the packaging and ask, "Do I like how it looks? Does it have a fragrance that I like? Does it perform?" If it can meet all three of those, it doesn't matter where it came from and, if they like it, they will come back.
What are effects of the pandemic that you think will be lasting?
Jaegly: You can't be as focused on one segment as you were in the past. We were really great at skincare, but we didn't talk about it as much because we were well-known for color. We will put more balance in our portfolio, and I think others will do that. Also, the pandemic showed nimbleness is important. For example, everybody was wearing face masks, so they weren't wearing lipstick as much, but, when they did, they wanted lipstick that wasn't transferable. So, how do we do lipstick like that and get it out quickly? It was about little things that you looked at and went, how could we do something different? Some people capitalized on that very well.
What are some long- and short-term goals for Mana?
Jaegly: Over the next few years, we want to continue to be well-known innovators. We have always been known for quality and performance, but we really want to be become focused as a global innovation group leveraging our Vertical Beauty Alliance and where we are in Long Island City, N.Y. In the shorter term, we want to stay laser focused on resupplying the supply chain. We have our team aligned to do that. We just had a call where the customer said, "I'm not sure what is going on, but please make sure you have the capacity." We want to be there to support them so they don't have out-of-stock issues.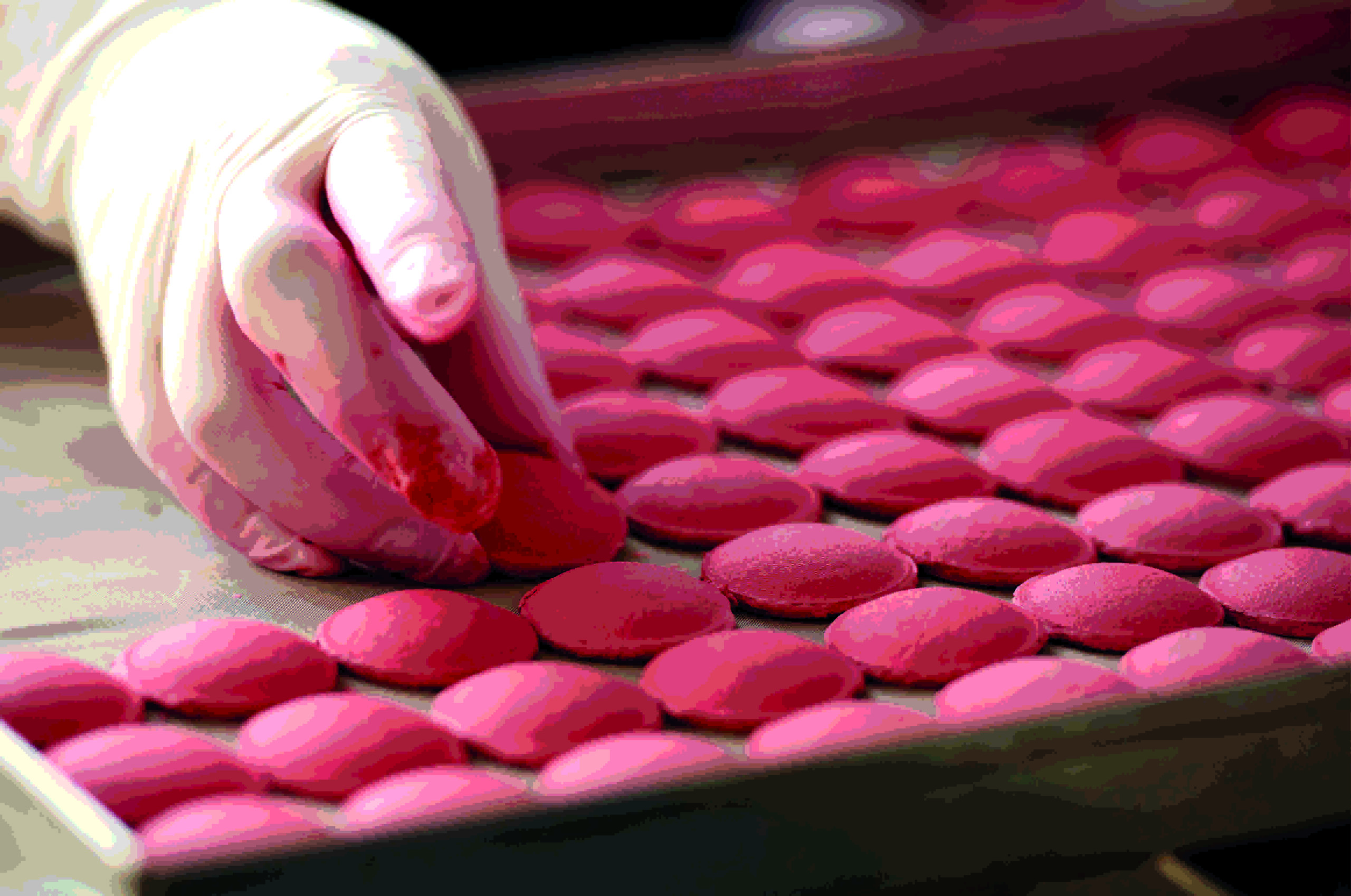 What are the biggest challenges you face?
Jaegly: The biggest challenge is to get the right people to make products and drive innovation. There's a shortage right now, and it's very competitive. Managing people is something we focus on a lot. It's not just about the skill set. It's about the right attitude. We say, "Hire for attitude, train for skill," because we are willing to do that. Skills are tough to come by, especially mechanical skills. We spend a lot of time training because, if we don't, we can't find people. We will lose some people. They will acquire skills, and they will relocate to somebody else or someone will steal them, but we have a great partner in Traub, so we are very well-funded.