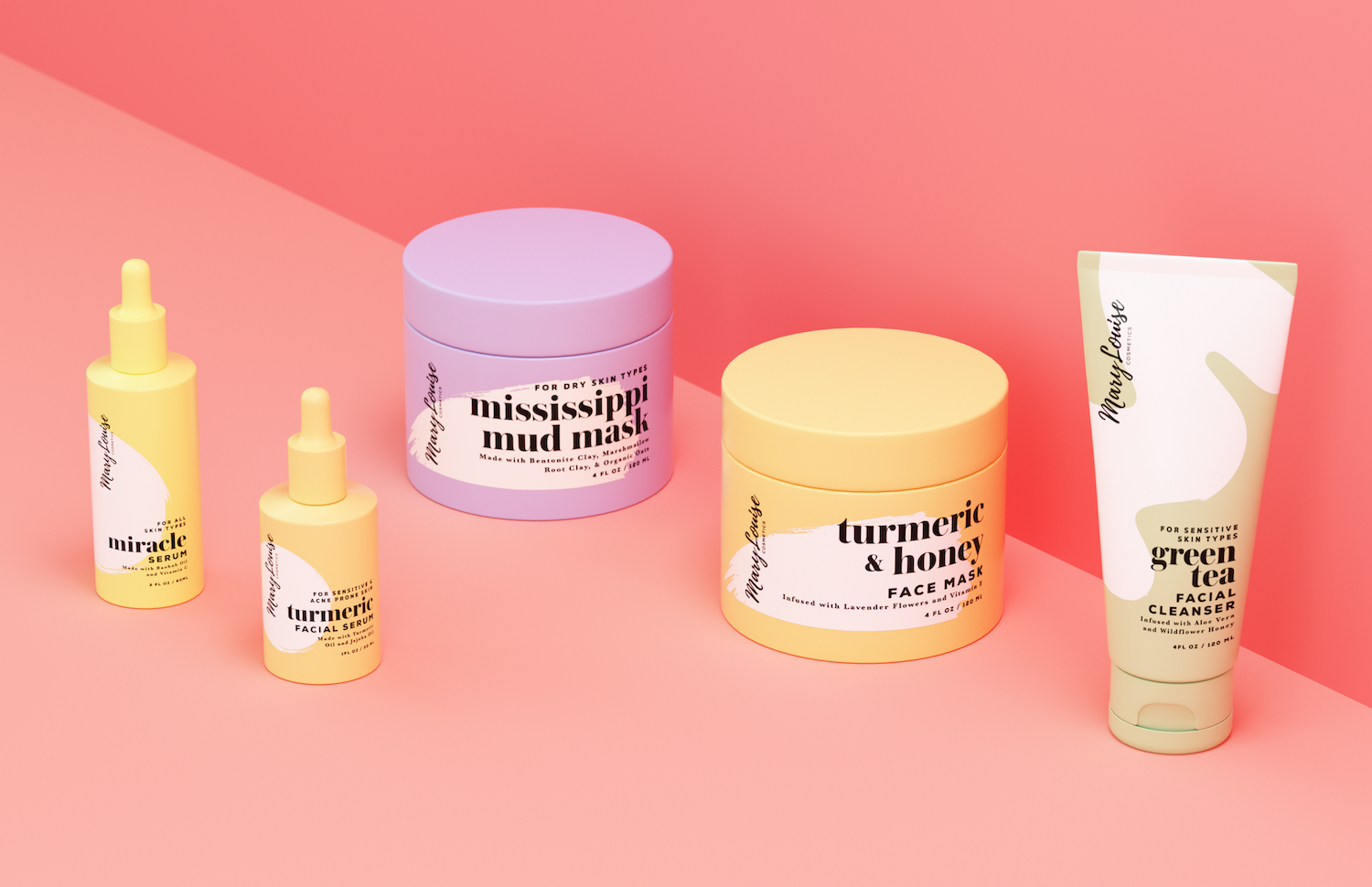 Mary Louise Cosmetics Undergoes A Rebrand And Launches At Macy's, Thirteen Lune And Verishop
This past year created something of a perfect storm for Mary Louise Cosmetics. "The social justice movement and the pandemic devastated so many people, but when I say perfect storm, it's interesting to see how being in the right place at the right time with the right business can propel you to the next stage," says founder Akilah Releford. For her company, that new stage involves a rebrand, new retail partnerships, and beginning the fundraising process.
Let's start with the rebrand, which Releford notes was encouraged by her retail partners. She decided to whittle down the Mary Louise Cosmetics lineup from 13 stockkeeping units to five. "I think that starting out, we definitely had way too many SKUs," Releford says. "We were using our audience as a focus group so much to the point that we were just developing products and putting them on our website to kind of please everyone. We realized that we needed to take a step back and actually look at the SKUs that were performing the best and receiving the best feedback and really embodied what Mary Louise stood for as a brand." These include the brand's hero product Miracle Serum, $35; Mississippi Mud Mask, $32; Turmeric and Honey Face Mask, $38; Green Tea Facial Cleanser, $24; and Turmeric Facial Serum, $35.
Releford adds, "We also noticed that having too many SKUs was super expensive to maintain. The rebrand combined with COVID-19 combined with the growth from the George Floyd social justice movement forced us to become really lean and put all of our time and effort into making high-quality products, so we didn't want to compromise the quality of our offerings." The prices and formulations stayed the same while the packaging received a bright, pastel-colored makeover inspired by the brand's primarily gen z audience. "We thought, how could we create original packaging that still represents who our customer base is, which is really young, fun, playful and colorful?" Releford consulted with a design agency to come up with the yellow, green and purple color palette as well as the new typography, logo, and sustainable packaging which is made through a closed-loop waste management system.
Conversations with Mary Louise Cosmetics' first retail partner Thirteen Lune started earlier this year in February. "I've always been a fan of that marketplace since they launched late last year and I always thought it'd be a great home for Mary Louise," Releford says. Thirteen Lune's launch was spurred by the social justice movement from last year. The e-tailer carries beauty brands created by Black and brown founders. Mary Louise Cosmetics is also stocked on Verishop and will launch on Macys.com this month.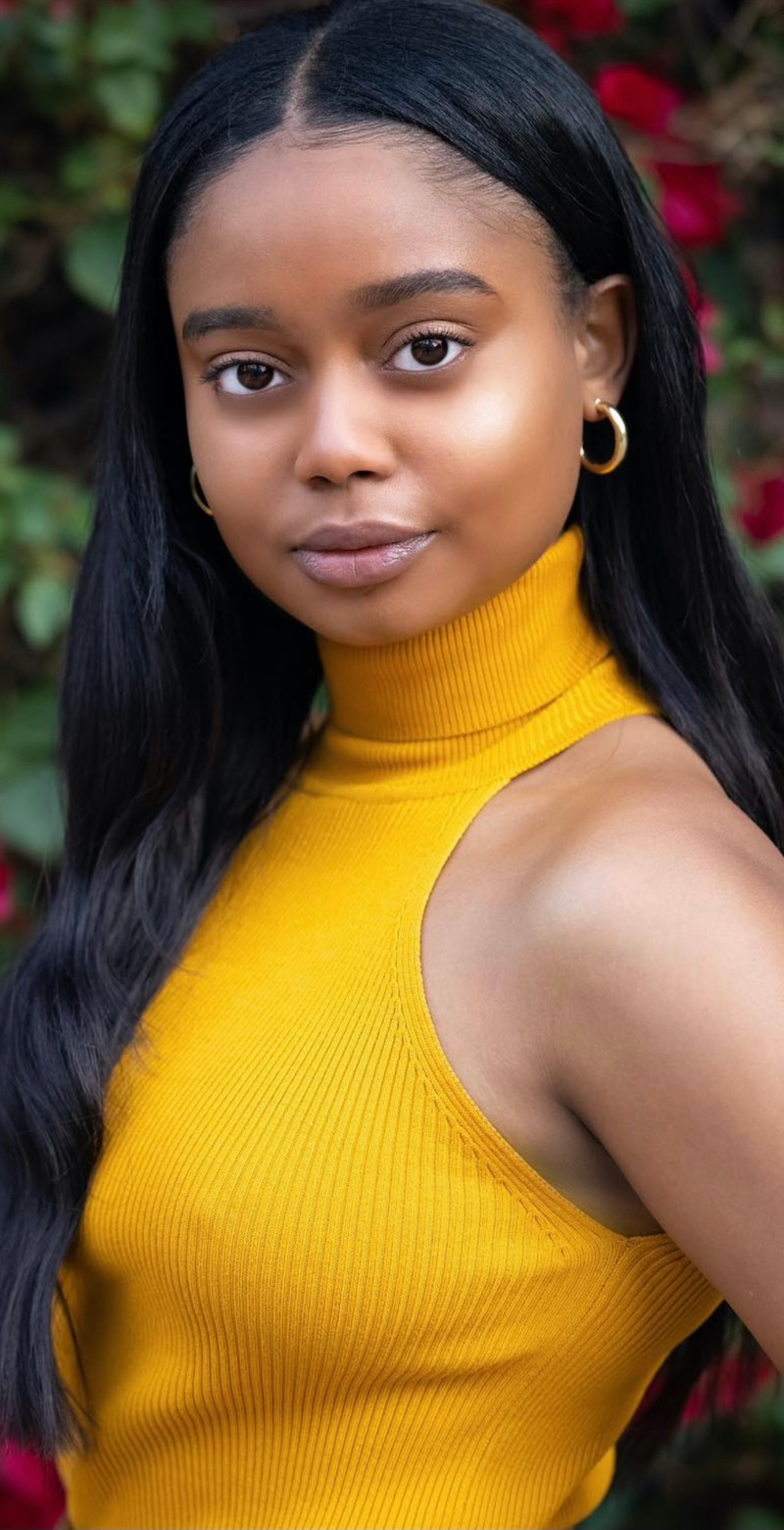 Releford describes branching into wholesale as entering into "the wild wild west." She continues, "But it is essential for the mission that we want to achieve, which is brand awareness and really positioning ourselves to be a leader in clean beauty in the next 18 months." She's adamant that physical retail stores will make a comeback. "I think people enjoy having those in real life experiences when it comes to beauty, kind of like a department store feel," she says. "I think it's a really important part of the shopping experience and of becoming a loyal fan of a brand that you love." She hopes to position Mary Louise Cosmetics in retail over the next 18 months in order to "give us that legacy brand feel."
The brand is currently stocked in the Black Barbershop Trading Company, a store that Releford and her father, foot and ankle surgeon Bill Releford, opened up last year in Inglewood, California. Toward the beginning of the pandemic, the storefront pivoted to selling primarily organic soaps and hand sanitizers which allowed it to stay open. "We had a lot of shaving products that were alcohol-based, so we were able to take the alcohol base from those products and convert them into 99% alcohol hand sanitizers and then we make them custom by putting in different essential oils or calming oils, like lavender, tea tree, peppermint, chamomile," Releford explains. The store is back to selling skincare and soaps now. "That was probably one of my first lessons on how to really pivot as a company without compromising the quality of products and still meeting the demand of what your customers want," Releford reflects.
Releford also shares that she's in the middle of fundraising. She participated in the Ready, Set, Raise accelerator led by Female Founders Alliance earlier this year. "I had no knowledge of how to raise capital," she says. "So that is a great accelerator that I would recommend for any majority-owned female company to apply to." She declined to share how much she's looking to raise but plans to allocate funds to keep up with demand and scale for retail. Releford and her team were fulfilling orders in-house before the pandemic and have since partnered with a 3PL fulfillment center. She's also teamed up with a digital marketing agency to help with email marketing on a freelance basis. She plans on hiring people full-time after the raise to help grow the Mary Louise Cosmetics community and better reach customers. A new product is also in the works for Q2 of next year.
Mary Louise Cosmetics generated $1 million in sales in 2020 thanks in part to the social justice movement and the expanding self-care space. Releford shares that the brand grossed almost $100,000 in June alone due to shoutouts from Elle, Marie Claire, and Women's Health. Rebranding and retail partnerships affected the projection, Releford notes, "just because it was so expensive to bring those things on and we were still bootstrapping."
The goal is to finish the year just as strong as it started. "A lot of this growth has happened in the last nine months which was pretty overwhelming and a lot of work and definitely not the path I thought I would go down when it came to growing the business," Releford says, "But it's interesting to see how timing plays a part in the growth of a business."