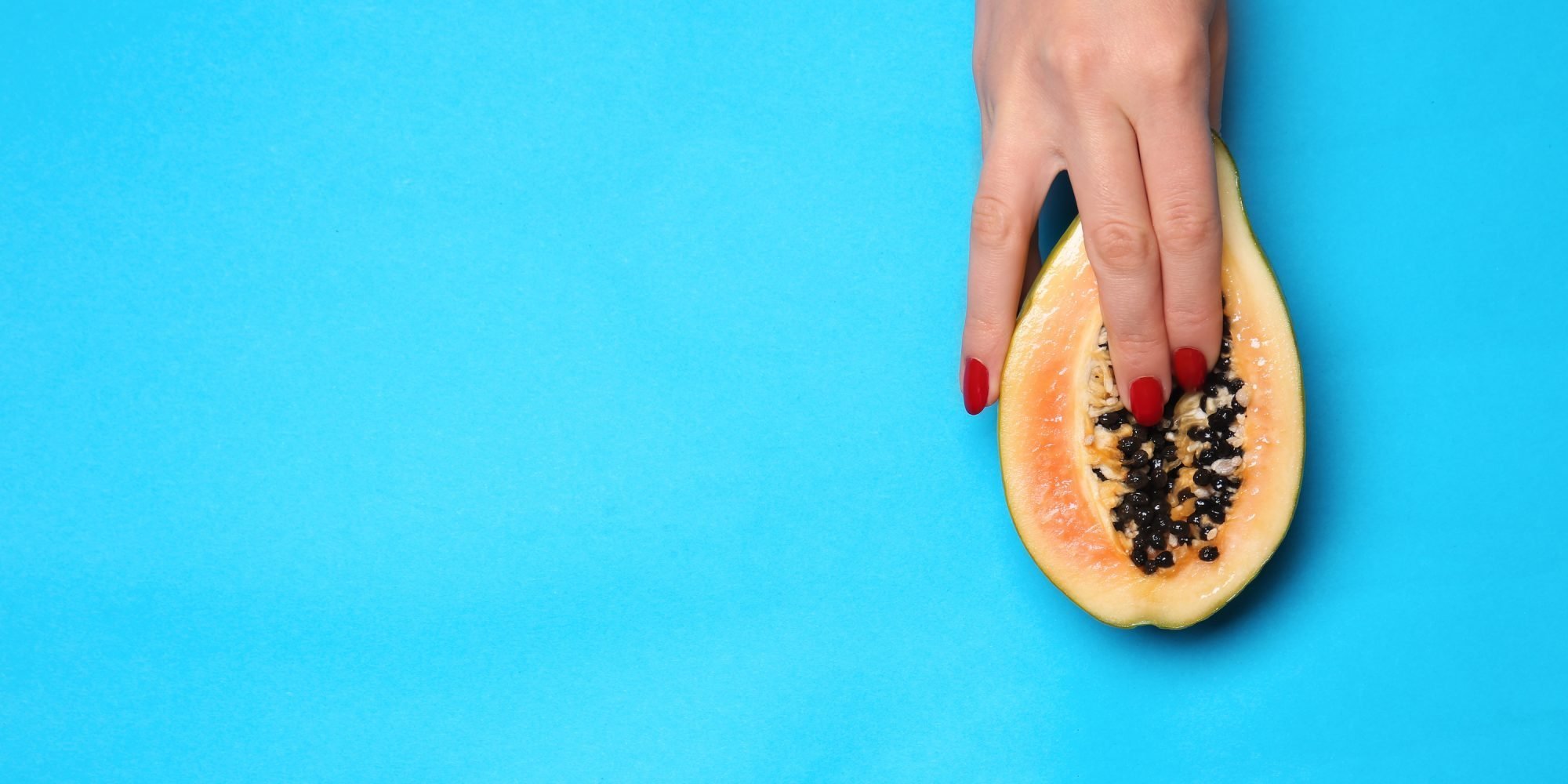 The Masturbation Conversation: How To Talk About Self-Love With Consumers
As masturbation transitions from shame-shrouded sin to a celebrated form of self-care, beauty retailers and brands are getting in on the solo act. 
The sales potential of products dedicated to personal pleasure is enormous. A 2018 study by sexual wellness brand Tenga found that 84% of Americans masturbate. The study also discovered 74% of American women partake in self-love. Despite the substantial female participation in masturbation, janing off often goes undiscussed.
Beauty and wellness companies are looking to break the silence. Timed with Valentine's Day, clean sexual hygiene brand Sustain Natural has initiated a Get Off To Give Back campaign donating $1 to the non-profit Advocates For Youth for every customer that emails it about an orgasm, up to $10,000. The goal is to support a good cause and encourage women to familiarize themselves with what they like sexually.
Sustain Natural's message is important, and it can be lucrative, too. Meika Hollender, co-founder of the brand, points out that the sexual wellness market will top $20 billion by 2022. She says, "Lubricants are gaining younger adoption, 43% of millennials are using lubricant. This is huge because, traditionally, lubricant has been seen as taboo as it addresses an 'issue,' i.e. dryness. Now, it is seen more and more as a way to enhance pleasure."
Millennial-focused lifestyle retailers are responding to the rising demand as well. "It's exciting to see everyone from Revolve to Urban Outfitters to Free People selling products in this category because, for consumers, that normalizes it," says Polly Rodriguez, founder of sexual health company Unbound. "If someone as mainstream as Urban Outfitters is selling this product, [consumers think,] 'Maybe it's not weird if I want to shop in this category.'"
Beauty Independent asked 10 leaders in the feminine care and sexual wellness space how the beauty industry can break taboos and start the masturbation conversation with consumers to further normalize the category and build the business within it. 
Amanda Chantal Bacon, founder, Moon Juice
Your sexuality is part of your overall wellness, which is where your beauty comes from. Your sexual health is not only an indicator of wellness, but can also be used for finding deeper wellbeing. Boosting your hormonal, emotional and energetic health with healthy orgasmic chemistry is all part of your big picture beauty regimen. The beauty industry has an opportunity to support a woman in this part of her beauty and wellbeing. Through positive messaging and clean, potent products, we can invite women to enjoy their sexuality on their terms rather than sexualize them on someone else's.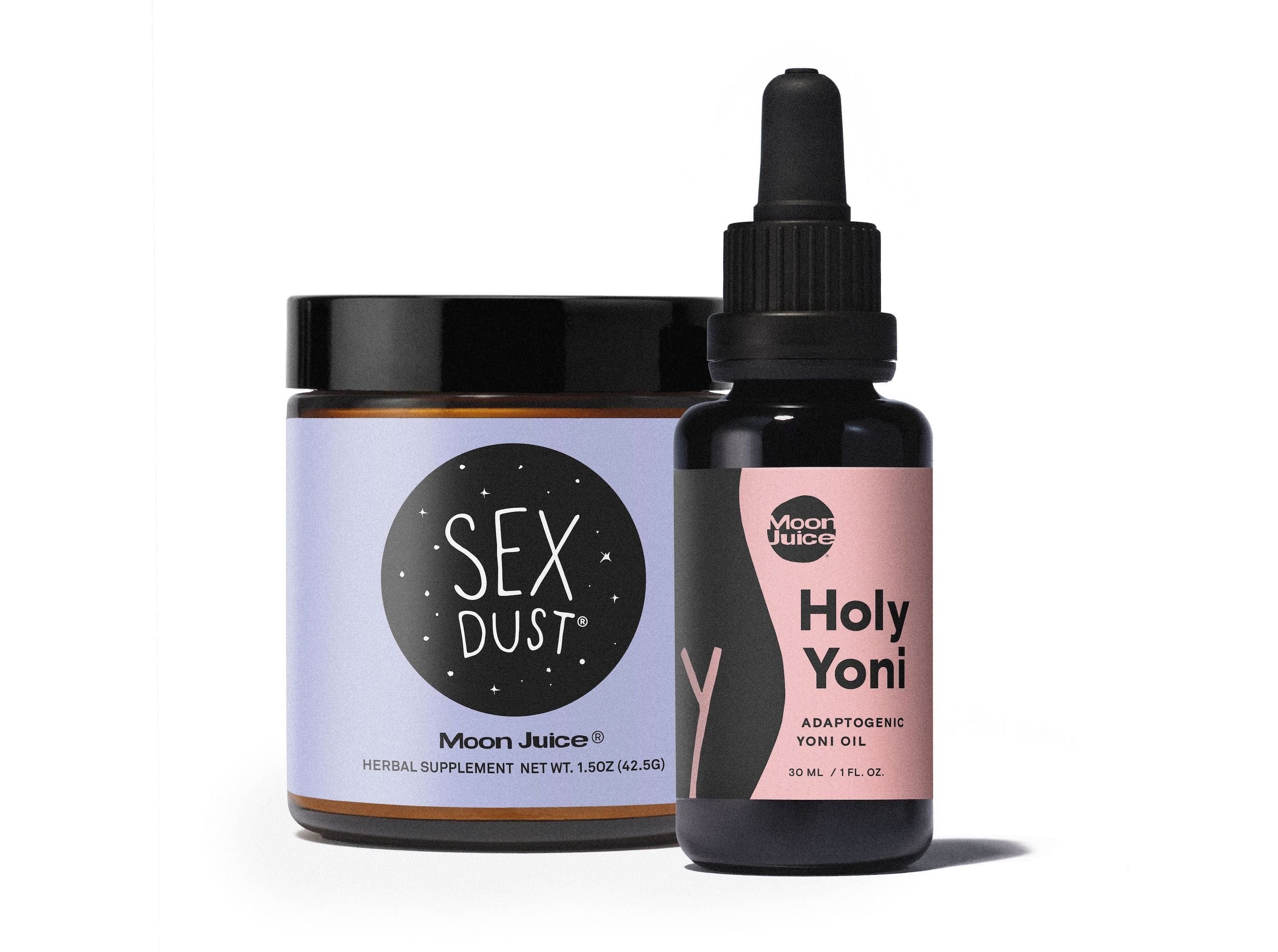 Amy Buckalter, founder and CEO, Pulse
I don't believe that the taboos are mostly fueled by women who desire and understand the benefits of the products, but by senior executive decision makers, primarily men, who fear negative impact aligned to the retailers' brand. The taboos can begin to be broken by featuring products, [and] merchandising the products in an elegant, chic and stylish manner aligned with today's modern consumer.
Products in self-care have come a long way over the past 10 to 15 years. Many are truly an art form that are well-designed with functional beauty in mind. Whichever retailers are first to embrace this concept will certainly drive the loyalty of consumers in a more sex-positive society. Just do it with class. Education is important as well. The more informed about the emotional and physical benefits of masturbation, the better. And a more modern name couldn't hurt either, self-soothing perhaps?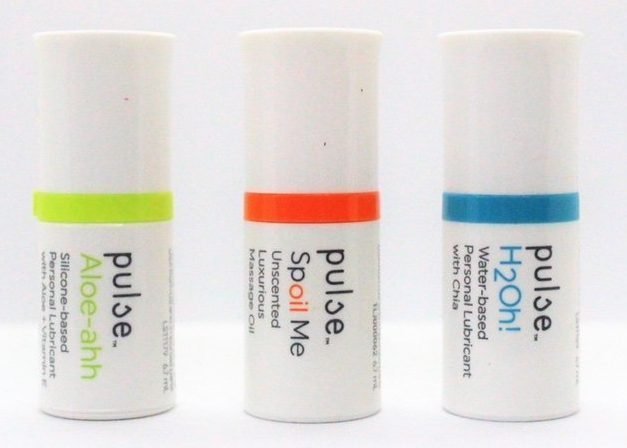 Beatrice Feliu Espada, founder, The Honey Pot Company
Masturbation is completely natural and necessary. In my eyes, it's a reflection of self-love. Masturbation is just one of many ways that you can love yourself, please yourself and indulge in the pleasure principle by yourself. It's also very important to help reduce stress levels, release pressure and learn what turns you on sexually.
I think bias and opinion should be completely removed out of the conversation. The beauty industry can help promote self-love by destigmatizing self-love products. In addition, there needs to be some education around self-love and masturbation. Women should understand that overusing toys and other masturbatory products can cause problems both physically and emotionally, and that there should be a balance between finger play and toys. It's important to teach women how to properly care for their self-love products and to learn how to enjoy the feel of their own hands (clean hands, of course). Rather than making women feel negative about touching themselves or masturbation, the beauty industry can make self-love products normal and healthy instead of taboo and dirty. Humans are going to masturbate, and instead of being told not to do it, they should be taught how to in a healthy way.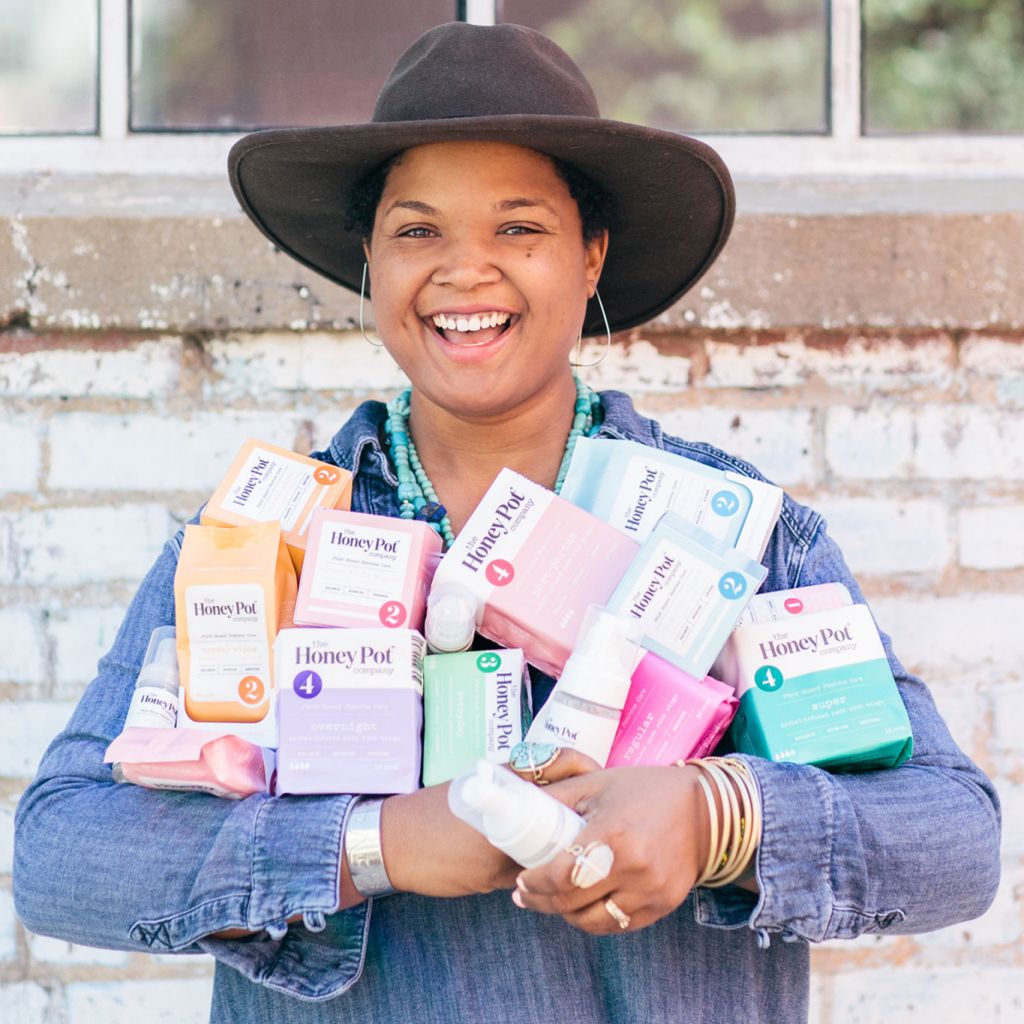 Hedieh Asadi, co-founder, DeoDoc
The effects of masturbation are the similar to the effects you have after sex, the release of endorphins, which is a feel-good hormone. But what is mostly important with masturbation is exploring and getting to know your body, what you like and don't like. Masturbation is natural and should be encouraged. The key to breaking taboos in the beauty industry is simply educating and empowering women. Intimate skincare can be seen as taboo, but we are consistently empowering women to talk about and embrace their bodies. The more it is spoken about, the more women would be interested in self-love items, and [it becomes] less of a taboo topic.
Jessica Richards, founder, Shen Beauty; beauty and wellness director, Free People
Beauty does not properly represent self-love, but wellness does as it is a form of wellness, allowing you to create your own mental space and help you get out of yourself. Masturbation is considered raunchy, but, in reality, it's not. You're caring for yourself when others cannot meet your needs. Meditation, working out, taking care of yourself in any form is wellness. It does not need to be Sixth Avenue sex shops with handcuffs and patent leather, people just need to open their mind to other ideas.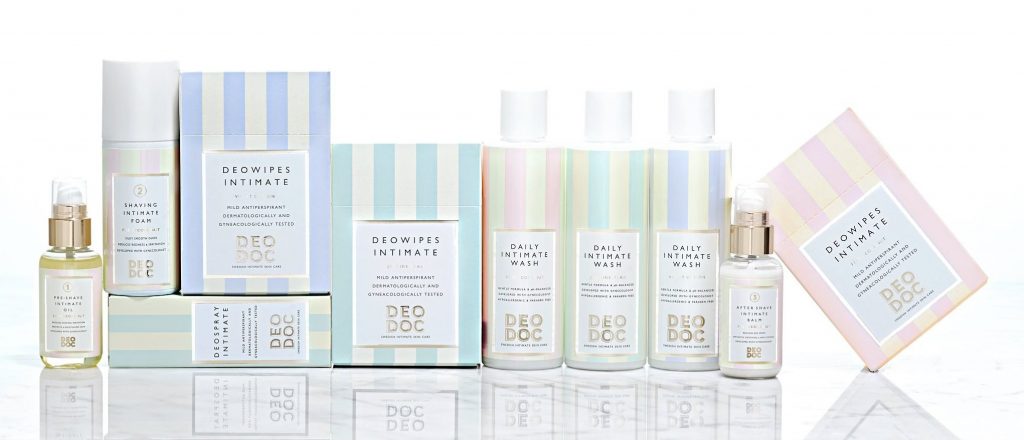 Lauren Steinberg, founder, Queen V
The beauty industry can help destigmatize conversations surrounding self-love by normalizing the topic. Retailers like Free People and Urban Outfitters do an amazing job of providing women with accessible and empowering intimate care product offerings that can be found alongside more familiar products like skincare or makeup.
The industry can also help drive these products into the mainstream by supporting more female founders making products for themselves that speak to her needs. The more female founders making products for women, the better. Females are so powerful and we need to harness that power and be heard. The availability of self-love products 10 years ago was probably a few options if you were lucky, and many of those products came from companies founded and led by men.
Today, women have options and that is so important. In addition to options, we have founders like myself that continue to innovate in the space. The feminine hygiene industry continues to grow, and more and more female-owned companies like Queen V are popping up in the space, which I love. The topic of feminine wellness can be confusing and embarrassing, but the more options that we have and the more that we talk about it, the less taboo it becomes.
Polly Rodriguez, CEO, Unbound
It may sound cheesy, but beauty really is from the inside out. Starting with what makes you feel good, [then] acknowledging how you see yourself and how you see your body and interact with your body is this holistic experience, and, especially for women, femme and non-binary people, giving them permission to incorporate self-care and self-pleasure into their beauty routine is an amazing shift I've seen in the beauty industry. Beauty brands can talk about about masturbation from the perspective of self-care in the same way we talk about meditation and taking care of your body. The conversation about masturbation fits squarely within that.
One of the things we run into a lot is stores being understandably cautious about putting us into retail locations because of their staff not really knowing how to answer questions about this on the sales floor. The heart of the problem is that sex education in this country is nonexistent, and people don't know how to talk about pleasure and sexuality in a way that feels comfortable and normal.
Consent is so important [when talking to consumers about sex]. Don't ever share personal experience unless you've gotten permission to have that conversation. Then, teach people from a young age that masturbation is normal, healthy and part of human nature. The de facto education platform has become pornography. We have to do better.
We try to have conversations about masturbation that normalize it and destigmatize it without having people feel uncomfortable. We've had to deal with this a lot as a sexual wellness company: How do you live in this world where you want to be really sex-positive, but you also want to create an environment in which people feel safe? It's not easy, it's not black and white, and there aren't any perfect answers. We always try to talk about the products objectively and we try to humanize them. [We say,] "This vibrator offers external stimulation versus internal stimulation," which talks about the things that the product does as opposed to sharing a personal story that may make someone uncomfortable.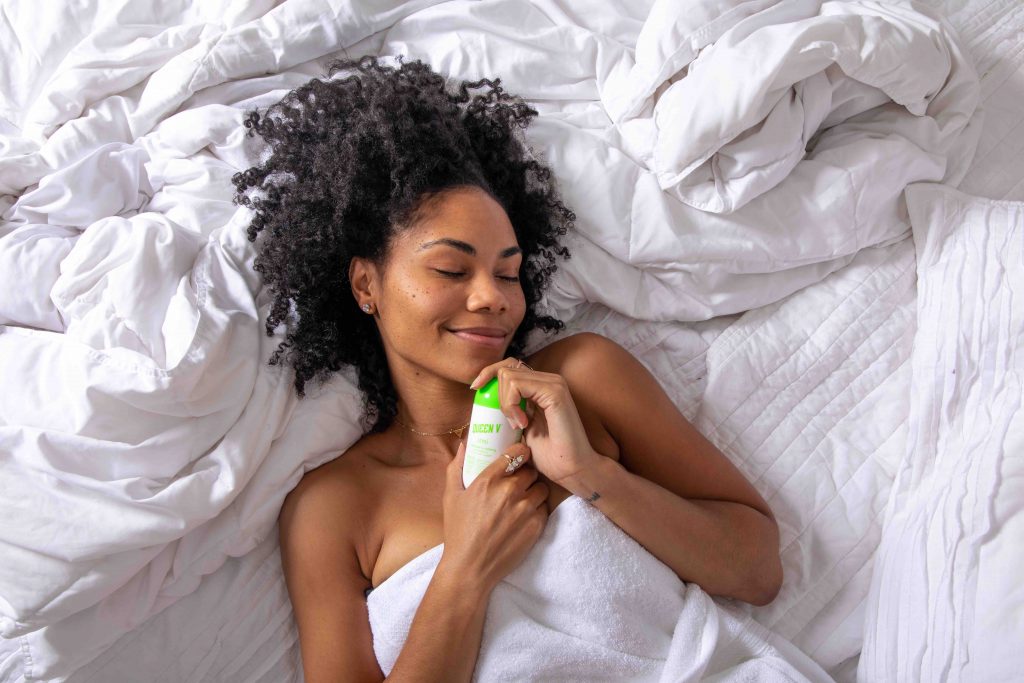 Rebecca Alvarez, founder and CEO, The Bloomi
At The Bloomi, we want to make sure we're very inclusive. Not everyone that has a vulva or vagina identifies as a woman. "Women and femmes" or "people", terms that will be more inclusive of people that identify with this gender or in the category will be very helpful. Even though that's the minority, putting yourself out there as a brand that is inclusive will do a lot for how people see you, especially the younger generation.
For brands that really want to get into this space, I recommend partnering with a sexual wellness expert to dive deep into the business because it's so niche. Really understanding the sexual response cycle, anatomically how orgasims work, all the nuances of pleasure and masturbation, learning the science behind helps to create stronger products, helps to understand why women would want to buy your products, [and] why there are so many different profiles of [people who want] to buy those products. The companies that I have seen be successful or get acquired have worked with experts from the beginning.
Masturbation usually will get censored on paid advertisements. That's part of a bigger issue in our society. Sexual wellness companies that make sex toys or lubricants, sometimes it even applies to washes or period products, if you don't frame it a certain way, you can post, but are banned from advertising. They can't do the traditional channels that most brands that come into the beauty space can: Instagram, Twitter, Facebook.
At The Bloomi, we get banned if we say vulva, sex, masturbation. We carry over 100 products, and the products that we carry get banned in our advertising, so [we] unfortunately [have to use] vague language to move forward. Because we're small and we know there are challenges, we just avoid it for the most part and use other marketing efforts.
What I have seen be successful is pleasure. Focusing on self-pleasure [is] accurate [and] something that doesn't really get banned. There's multiple ways you can talk about it. So, we focus on pleasure, and we focus on wellness. Sometimes we say sexual wellness, really looking at self-pleasure as a form of love, taking care of yourself and knowing your body. There's all these positive associations you can have with it if you're focusing on the pleasure aspect.
Not everyone that has a vulva or vagina identifies as a woman. "Women and femmes" or "people", terms that will be more inclusive of people that identify with this gender or in the category will be very helpful.
Savannah Robertson, Business Development Manager, Dame
Sexual wellness is an important part of overall wellness, which is a huge market in the beauty industry. People look to the beauty industry for supplements, topicals and devices to take care of different parts of their body so it's only natural that consumers would look to the industry for innovation and guidance in regards to sexual wellness.  Since launching with mainstream accounts, customers have been overwhelmingly responsive, so much so that when launching their sexual wellness category, Dame Products was Revolve's #1 selling beauty accessory. Through our conversations we've found that customers are ready to engage in the conversation with their community, and buy sex toys from beauty retailers.
Terese Clark, founder and CEO, Lady Suite
Using a straightforward voice, like, "here it is" is what's really going to help. [Discussions about female masturbation] may get a lot of "ew, gross" comments, but underneath that is curiosity. So, whenever I read a negative comment about Lady Suite or another [feminine care] product, I think that they just don't know and see it as one more thing they have to think about.
As a brand owner, I have to remember that women have been shamed in this area. Can consumers even say labia out loud? You have to keep it a little light-hearted because it's already a tough subject to talk about.
In society, anything that feels good seems to be wrong, and I hate that. Everyone wants to do these things, everyone does them, why do we still have a stigma that a good thing is not a good thing? I wish we could deprogram that thinking.
It's going to need a lot more time. As I'm seeing more competition, which I welcome because it means the market is validated, I've seen some brands go very spiritual right away. I purposely did not go there with Lady Suite because I have friends that still look at [the vagina] as an organ for sex and babies, and don't even think of it as wellness. That's most of the country, by the way.
We'll just say the words "vulva," "vagina" or "lady parts" because once you use "yoni," you alienate the girl that's like, "I just don't want ingrown hairs." So, give [consumers] something digestible. Then, once they're used to it, it can become a wellness thing without having to say it so overtly.