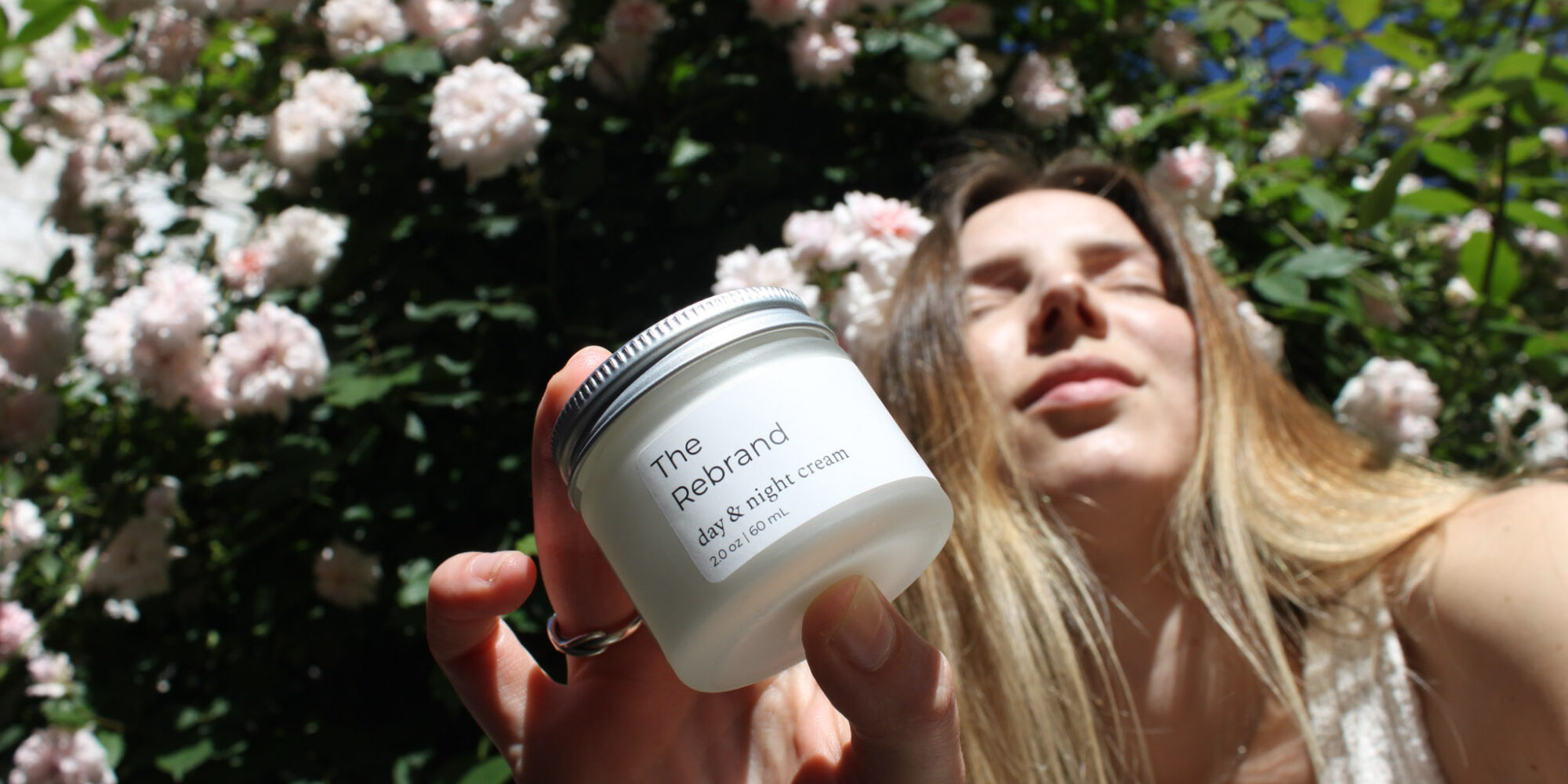 Meet The 26-Year-Old Cosmetic Chemist Striving To Set A New Standard For Sustainable Beauty
When Aubri Thompson named her skincare brand launched last year The Rebrand, it wasn't because it was a refresh of an earlier brand. Instead, it was because she wants to rebrand the concept of the three Rs—reduce, reuse, recycle—that dates back to the 1970s to raise the criteria for sustainability in today's beauty industry.
Under Thompson's rebranded concept of the three Rs, the first R is for renewable. The Rebrand incorporates renewable ingredients, which Thompson defines as ingredients that can "be sustained for generations" and are processed according to the principles of green chemistry. Among those principles are using compounds with little to no toxicity for humans and the environment, increasing energy efficiency and designing chemical products to degrade to innocuous substances.
The second R is for refillable packaging or, at the very least, recyclable packaging. "It's very important to get away from single use," says Thompson. The third and final R is for responsible. It connotes the responsibility of companies to pursue business practices that consciously attempt to limit environmental harm. The Rebrand is a member of 1% for the Planet, offsets emissions from its e-commerce deliveries, is transparent about countries where its ingredients are grown and is minimalist in its approach to skincare formulations.
"My goal in creating this product line is to set a higher standard than currently exists," says Thompson. She adds beauty brands that are environmental stewards provide end-of-life instructions for their products and visibility into their supply chain. She explains, "It's important as a customer to have an understanding that this product contains 10 to 15 ingredients from different parts of the world. It can create a mentality of more value versus just a fast fashion or fast beauty mentality, and it's just as important for the brand to not participate in supply chains that are unethical." She identifies mica and palm oil as ingredients involved in unethical supply chains.
Thompson's rebranding of the three Rs underscores the comprehensive nature of sustainable beauty. One of her pet peeves is when brands emphasize a single element of their mission—e.g., that they're cruelty-free or vegan—in an underhanded bid to convince consumers they're broadly sustainable. Thompson says, "To me, that's a very interesting tactic because it draws attention to one feature that oftentimes is really great, but disguises the other things going on."
While studying chemistry as an undergrad at University of California, Berkeley, Thompson, now 26 years old, interned at a beauty company and fell in love with the beauty industry. She adored being able to employ her technical skills for practical purposes that resonated with everyday people. She subsequently received a master's degree from UC Berkeley in chemical engineering with a focus on product development and started her career at a major clean beauty company. There, she would hone her ability to shape potent skincare from a few ingredients.
"My goal in creating this product line is to set a higher standard than currently exists."
As Thompson became enmeshed in the beauty industry, she began rethinking the amount of waste she was personally putting out in the world and says she arrived at the "realization that my beauty routine was a big source of that." She believed she could establish a brand that enabled her to cut her beauty-related waste and demonstrate to others that it's possible to have powerful skincare without a ton of superfluous stuff. Thompson invested $5,000 to bring The Rebrand to market and it quickly became profitable. Next year, her sales target is for it to reach $80,000.
The Rebrand's refill program is at the core of its sustainable beauty promise. The brand has five skincare products: Power Serum, Super Oil, Refresh Cleanser, Day & Night Cream and Dewy Balm. With the exception of Dewy Balm, The Rebrand offers aluminum-encased refills that are twice the size of its original products at a minimum of a 15% discount on the price of two products. For instance, Power Serum is $30 for a 1-oz. size, and the refill of the product is $50 for a 2-oz. size. The aluminum refill for Dewy Balm is $30 and four times the size of the product's original .2-oz. size priced at $12.
Thompson settled on The Rebrand's refill program after analyzing mail-back refill programs and talking to experts about them. She discovered emissions generated from consumers mailing back empty products can undermine the emissions saved from reusing the packaging. She also discovered participation rates in the mail-back refill programs can be low, frequently hovering around 10%. The percentage of The Rebrand's returning customers that purchase a refill rather than the brand's original smaller products is over 95%. The original products are housed in recyclable frosted glass with droppers that aren't recyclable or recyclable aluminum caps. The Rebrand stayed away from custom packaging to diminish costs and waste.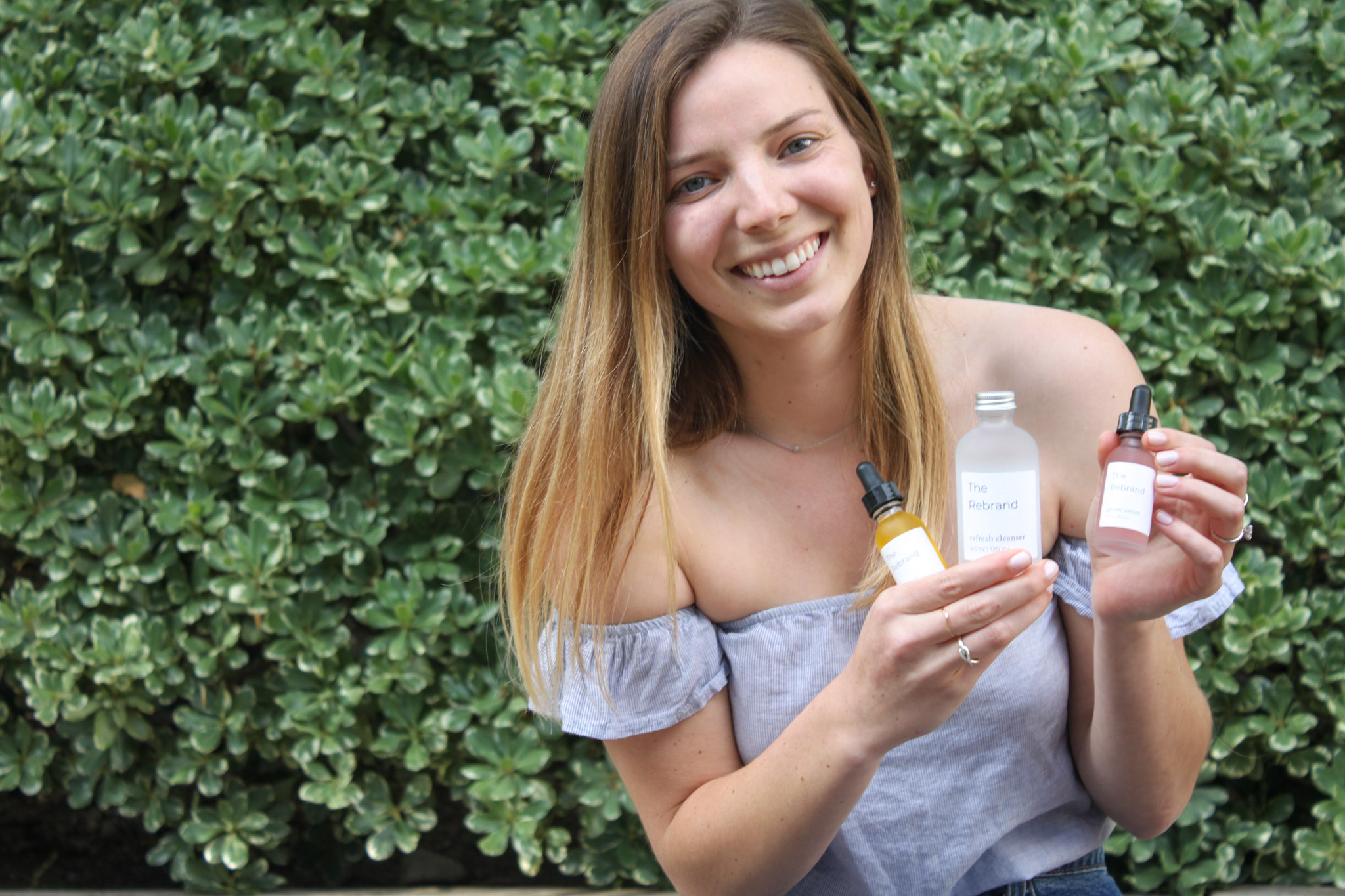 "My margins are slightly better on the refill SKU," says Thompson. "So, not only is the customer getting a discount, I'm making a little tiny bit more. So, directing people that way is beneficial for everybody. The shipping cost of the send-back program, I can't even wrap around the cost of that because shipping costs are one of my biggest expenses."
No refill program is perfect, however. Thompson acknowledges customers can have trouble pouring products from the refill packaging into The Rebrand's original packaging. She's pondering introducing a funnel to make the transfer easier. In addition, the aluminum refill packaging has to be recycled, and The Rebrand depends on consumers to recycle it at facilities operating properly to fully recycle materials deemed recyclable. A method of ensuring the aluminum packaging is recycled is for The Rebrand to collect it at local drop-off locations and recycle it, a procedure Thompson hopes to deploy in the future.
A challenge that Thompson has turned into an advantage for The Rebrand is she has to devise products effective for refill packaging and that can hinge on the viscosity of the products. "I'm in a good niche because liquid products are the most difficult in my mind to do in a refill model or sustainably at all because of the need for a barrier in the packaging," she says. "There are some fantastic refill brands out there, but they are almost all in cosmetics or anhydrous products, things that can be packaged in paper that don't need a barrier. I'm one of the only people I've seen working in the liquid space. A lot of people are looking for liquid formats they are used to, and they want to be able to get them a little bit more sustainably."
"There is a stigma around bulk as far as not associating it with luxury or quality, and I would love to address that."
So far, the moisturizer Day & Night Cream is The Rebrand's bestseller. "It's unique because it really is a super high-quality beauty formula that people aren't expecting to get when they hear a zero-waste brand," says Thompson. "It has hyaluronic acid, glycerin and all these really high-powered beauty ingredients that people are used to seeing in their Sephoras and Ultas."
The Rebrand's product roadmap calls for one to two launches annually—a gel or cream cleanser and a sunscreen are possibilities—and Thompson envisions it rounding out its selection at 10 to 15 products. At that point, she would consider removing a product from its assortment upon the release of a new product. The removal strategy fits with The Rebrand's retail distribution plans of entering refill shops Thompson says "can't carry 20 half-gallons of each product. They are looking for a core line of necessary products."
Oakland, Calif.-based The Rebrand is available at three refill shops in the Bay Area, and Thompson aims to multiply its presence at such shops in California prior to it traveling to refill shops elsewhere. "The local aspect of being able to go and refill at your local refill shop is really meaningful and reducing emissions by going to a shop within your own area is more sustainable," she says. "With the Bay Area shops, I can do a milkman-type model with them because they're close enough to me where I can pick up empty containers and reuse them."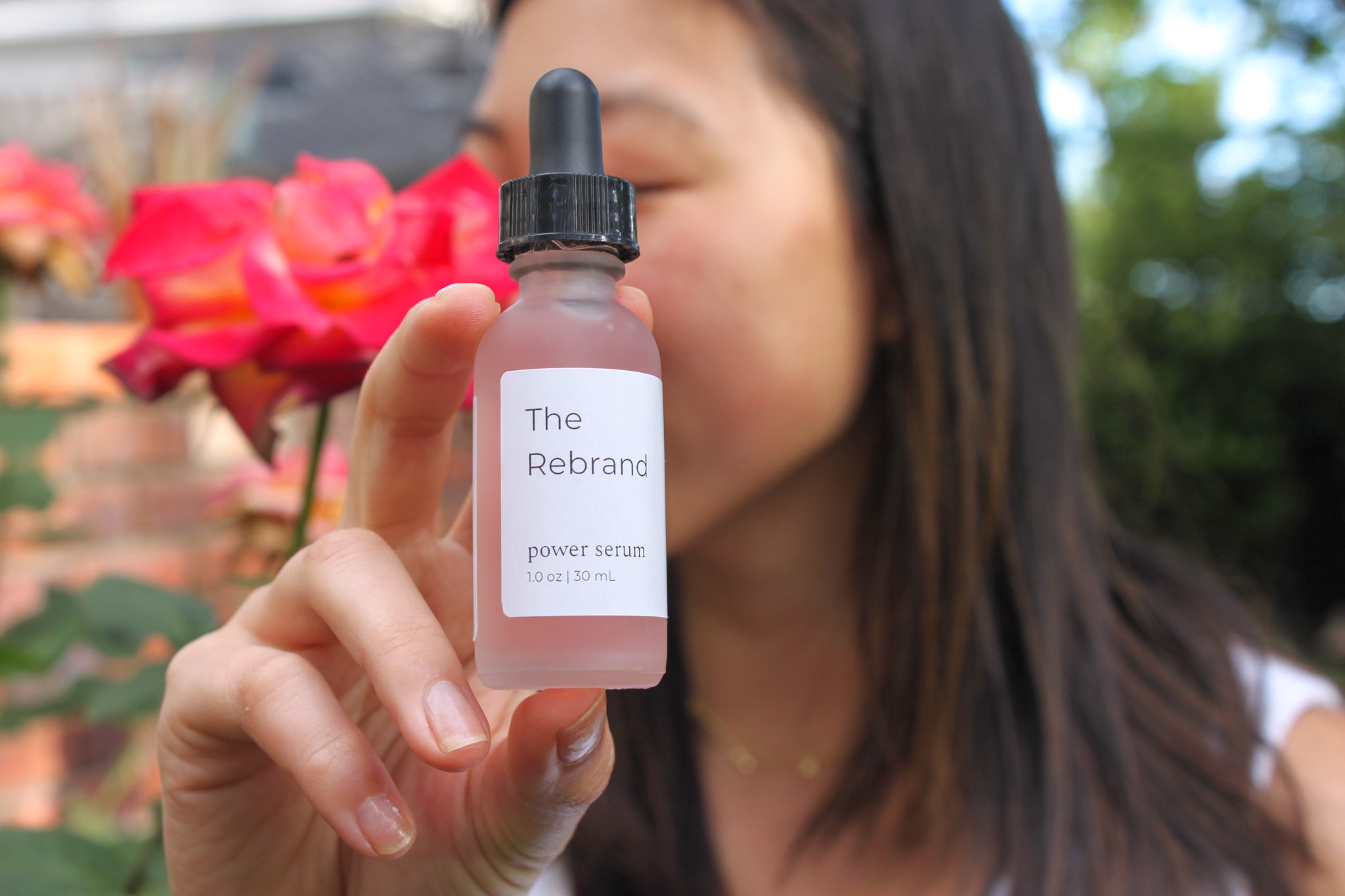 Eventually, Thompson aspires to implement refill stations at larger beauty retailers. "I think there is a stigma around bulk as far as not associating it with luxury or quality, and I would love to address that by working with existing beauty retailers to show that this product is just as high quality, it just comes with not as much packaging," she says. "I would love to be a voice in this movement toward sustainable beauty and help steer those conversations, especially when it comes to formulating and refill models."