Menopause-Focused Sexual Wellness Brand Tabu Closes Funding Round, Launches On Goop
Tabu
, maker of a personal massager and organic lubricant created for women in peri- to post-menopause, has closed a $500,000 seed round and entered Goop's selection. The funding round led by Tia and Hazel backer
Human Ventures
brings the brand's total funding to $600,000 after it raised money from friends and family last year.
Tabu's $135 The Kit contains its vibrator and lubricant made with ingredients like passion flower, allantoin, peony root and aloe leaf chosen to help the body regenerate vaginal tissues that can atrophy during menopause. The Kit will be in the gift bags at next month's in-person In Goop Health Summit. Refills of Tabu's 2-oz. lubricant are available on its e-commerce site for $34 à la carte or $27 with a monthly subscription.
Founder Natalie Waltz always had her sights set on Goop as the ideal premiere retail partner for Tabu. "The premium nature of the brand, the type of client, the type of person that shops at Goop, I felt like what we were trying to do was very Goop-y," she says. The process to place Tabu in Goop took about a year. Waltz initially met with Goop's science and research team, led by Gerda Endemann, late last year, but the timing wasn't right for the retailer, who launched its own vibrator, which sold out almost immediately, in February.
Once Goop was ready for Tabu, the brand wasn't ready for Goop. "Sourcing things as a new brand is really difficult," says Waltz. "Right when we were ready to launch, I no longer had product. We had to go through that whole process of sourcing bottles for the lubricant and all of these things in order for us to fulfill this order." Tabu's The Kit finally went live on Goop last week.
A veteran marketer, Waltz was most recently VP of marketing and communications at consumer private equity firm TCG prior to developing Tabu. It was at TCG that she learned sexual wellness facts she describes as "outrageous." "As we get older, up to 90% of women can experience pain or discomfort during sex, so much so that 50% just stopped being sexually active, full stop, in their fifties," says Waltz. "When I heard these, being a woman in my thirties, I was very caught off guard. They just were such gigantic numbers, and I had never thought about it. I don't know what came over me, but I hung up the phone at the time, and I texted my mom and I said, 'Do your friends have pain or discomfort during sex?'" 
Pressing through a fair amount of embarrassment, Waltz and her mom had a great conversation, the first sex-related conversation the entrepreneur had with her Muslim, Middle Eastern mother. Waltz recounts, "She knew exactly what's happening to her body and admitted it wasn't just physical, but really deeply emotional, really affecting how she feels about herself and her relationship with my stepdad." That conversation sparked a number of focus groups with women mostly 50 years old and older in Waltz's and her mom's circles. A lot of the participants only ever had one sexual partner—their husbands—and several began the focus group sessions declaring they don't even discuss intimacy with doctors and certainly wouldn't be doing so in the group.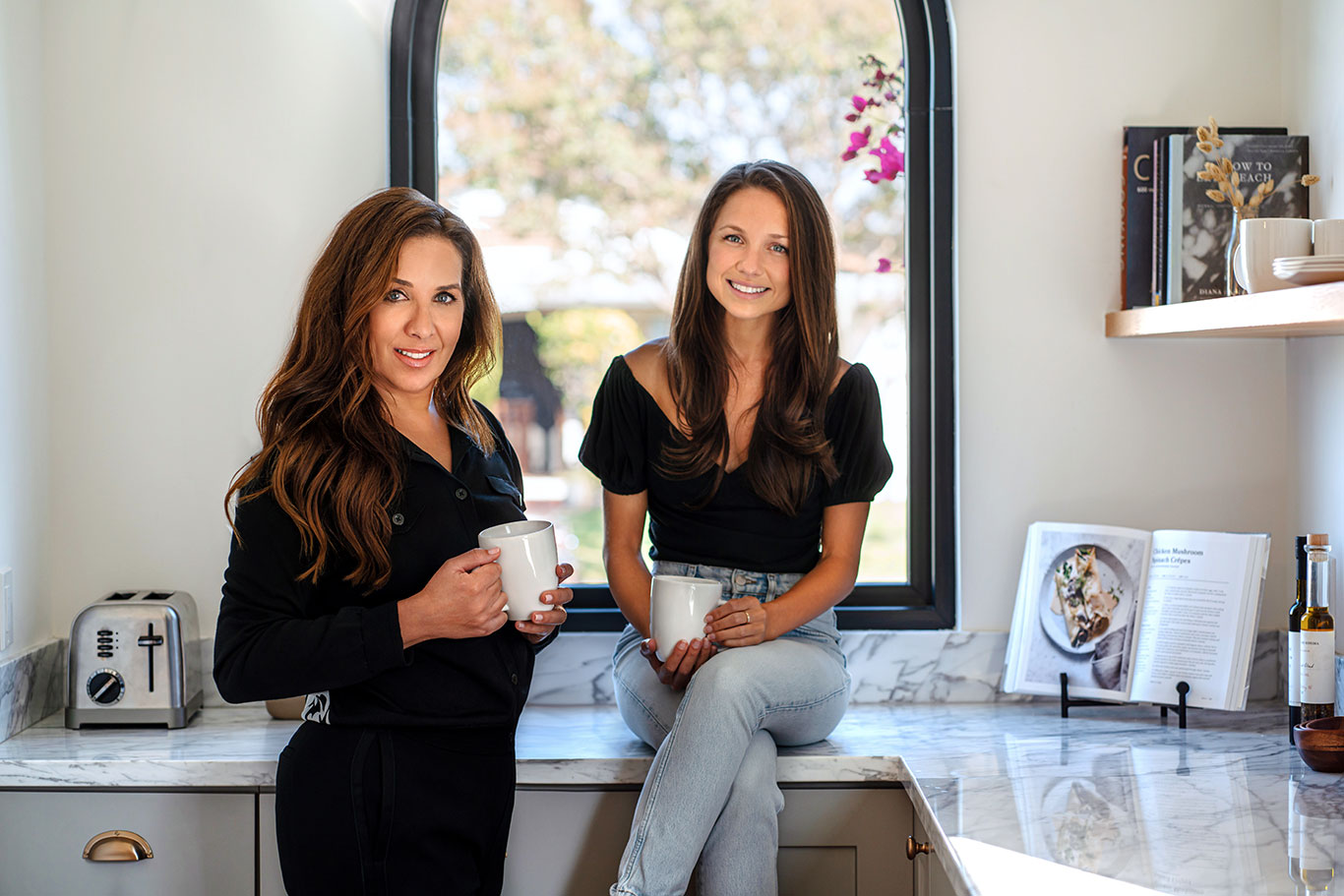 "Then, somebody starts to share and be vulnerable, it's kind of like the floodgates open and, truly, there wasn't a woman in any of those rooms that didn't share deeply intimate things that she was experiencing and going through and said them out loud for the first time," says Waltz. Informed by the focus groups, she talked to OB-GYNs, pelvic floor experts, physical therapists, psychologists and sex therapists to understand how prevalent the issues shared in the sessions are and what treatment options exist for women experiencing them.
Waltz says the phrase "use it or lose it" came up over and over again. She explains it's "the concept that regular sexual activity with or without a partner can be a means to treat and prevent many of these symptoms like vaginal dryness, atrophy, incontinence, low libido, stress and more." Tabu is committed to helping women embrace sexual wellness routines as a natural way to address the common menopausal symptoms through stimulation. The benefits of regular stimulation involving the vulva and vagina are that it promotes blood flow and natural secretions to maintain vaginal health. 
The shape of Tabu's Personal Massager simulates the function of a dilator, a device intended to maintain vaginal width, length and tone that medical care providers frequently have had difficulty getting women to use regularly. Waltz designed Tabu's tool with enhanced features to be more enjoyable. Personal Massager's warming feature is designed to increase comfort and stimulate blood flow, which becomes harder as hormone levels change. The massager was also designed with settings strong enough to stimulate women who may have lost sensation. The settings allow a larger swath of women to enjoy and find pleasure in the experience of using the product. 
Though many benefits can be achieved with just stimulation, reaching orgasm has a host of additional benefits. "Orgasm does release a ton of other hormones and has fantastic benefits," says Waltz. "But, as a brand, we try not to make orgasm the goal. Our medical advisors often say that just going through the practice and setting aside the time for yourself can lead to a host of physical and emotional benefits." 
October is World Menopause Awareness Month, but awareness of the menopause category in the consumer products good sector and the market for it has already seen considerable growth. Pause Well Aging, Kindra, Better Not Younger, Caire Beauty, Womaness, State of and La Maria are some of emerging brands dedicated to tackling women's needs in peri- and post-menopause. According to Grand View Research, the global menopause market was estimated at $14.7 billion in 2020 and is expected to reach $15.4 billion by the end of 2021.
Tabu doesn't have an exclusivity agreement with Goop. Waltz's ultimate goal is to reach a 60%/40% revenue split between the brand's direct-to-consumer and wholesale distribution. "Retail lends itself really well to holding on to the ethos of who we are as a brand," she says. "We have these curated experiences that have a lot of marketing moments built into them. You're going to have all that education and all those moments built into the product experience…We don't necessarily just have our lubricant available on the shelf, we only have the full kit and, if you want to subscribe to the lubricant and continue to reinforce that routine, you come to us for that replenishment."