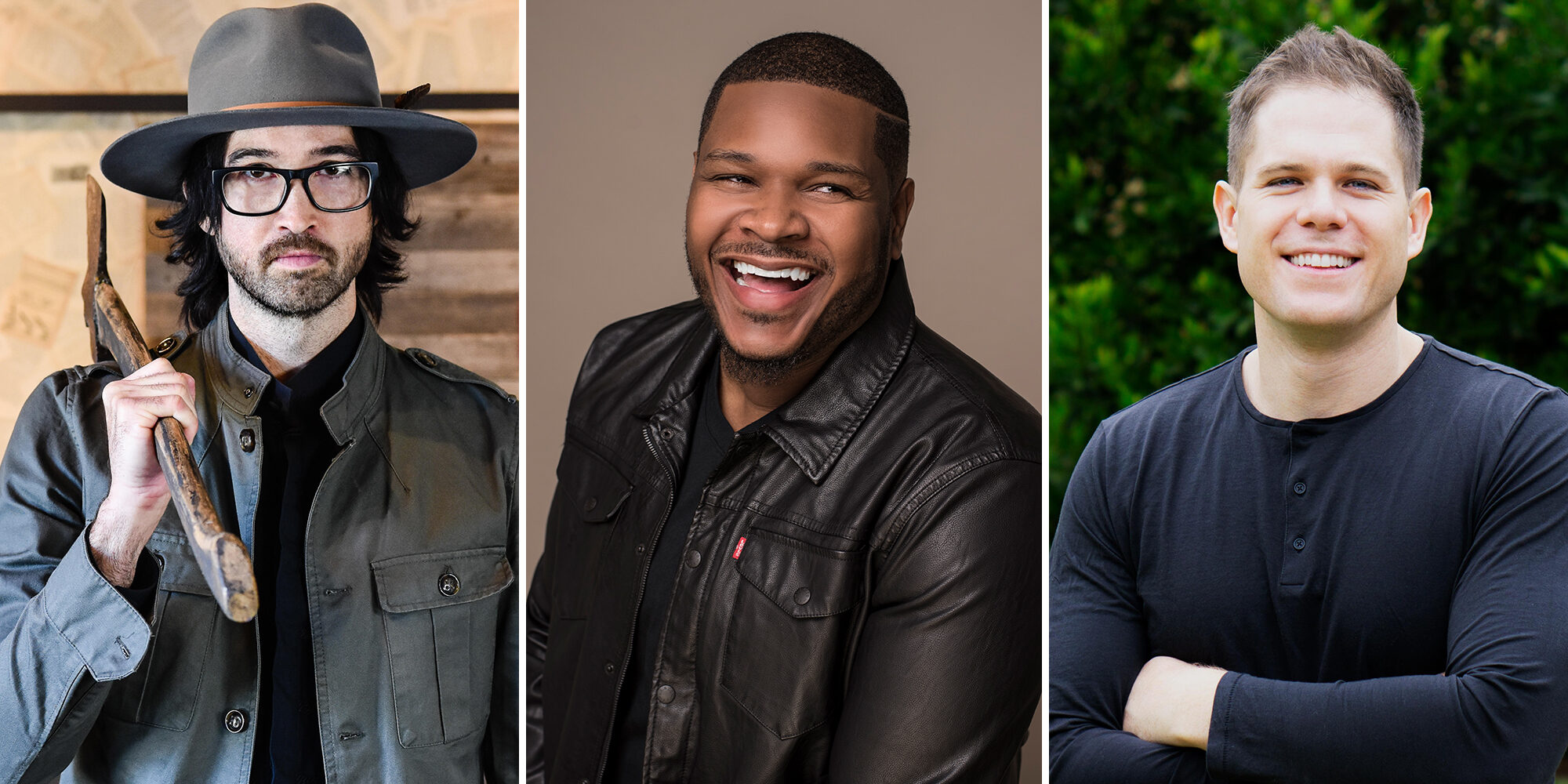 Men's Brand Founders On National Retail Expansion And Key Pivots
Men's grooming is in the process of a makeover.  Once a one-note segment centered on basic hygiene products, a new crop of independent male-centric brands has established a strong grip on a growing number of men looking to elevate their beauty routines and find joy in the self care process. A
ccording to ReportLinker, t
he men's grooming market is poised to generate more than $183 billion by 2027 globally.
In the latest episode of the In Conversation webinar series, three founders of booming men's brands who have taken advantage of the surge broke down what inspired the genesis of their products, how they made an impact in the space and the keys to success on Amazon.
Aston LaFon,  Co-Founder and Director Sales & Marketing at 18.21 Man Made
Inspiration:  LaFon's first brand Colour Off was acquired by American International Industries in 2003 before he and his business partner, hairstylist Angel del Solar, launched Credible Culture, a distributor of luxury haircare goods. Men seemed to be actively seeking out more elevated grooming rituals in shaving, but not in haircare, which LaFon concluded was because most salons were solely using women's products on men. "The goods didn't speak to them, there was no emotional connection," he says. As the partners began searching for men's brands to distribute, they all seemed like generic variations of one another. 18.21 Man Made launched in 2015 offering premium, uncommon masculine products.  
Products: A distinct brand identity is purposely woven through all of their grooming products, from the tobacco scents to the liquor style packaging. Man Made Wash ($24), a shampoo and conditioner for beard, hair and body is a hero SKU.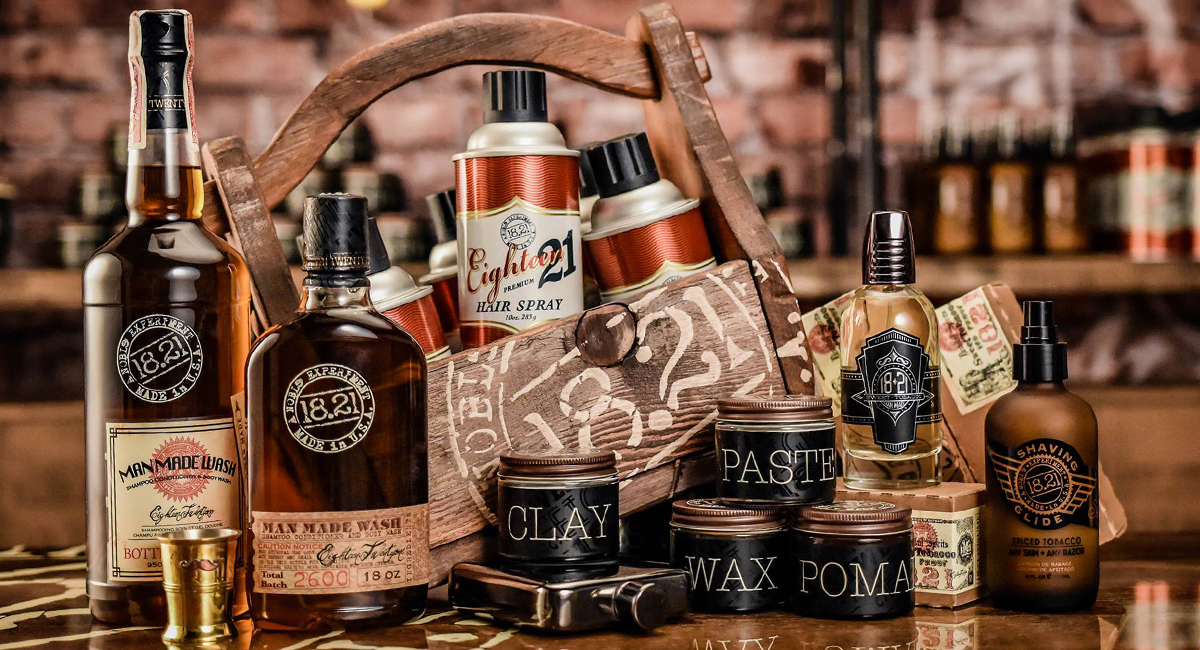 Progress and Pivots: The first two years of business were focused on breaking into the professional beauty space. 18.21 Man Made succeeded in the environment by seeding products into business models through education, promotional tools and helping facilitate a retail strategy around the products.The first phase was centered on hair, but has evolved into bodycare and other areas where they can bring innovation, such as deodorant and shave lotion (there were only so many customers to reach in the salon and barber space).  
New World Natural acquired the brand in Oct. of 2019, but LaFon and his partners remain active in the management. "We found we had grown into a brand that looked bigger than it really was," says LaFon. He explained that VCs would often recognize the name and assume their sales were of a certain level only to advise them to come back once they had larger numbers. "Throwing money at the brand wasn't the answer, we needed additional infrastructure and people to help us scale." The brand had high sell-through and customer retention, but needed distribution support to take on growth opportunities like Amazon or being carried in Ulta. "We love our distributors," says LaFon who thinks of them as long term partners and relationships that need nourishment. "If your mindset is I want to pass it to a distributor, so they'll do the work and I don't have to, that's not going to work." 
Key Takeaways: Brand identity should be easily recognizable and evoke emotion. "It turns out that men or people who are buying for me are interested in buying something that looks like whiskey," he says of the strategy behind the prohibition-inspired look.  Rather than try to change consumer behavior, find out what works well and make it your own. "We had the experience to know men aren't buying hair masks or separate conditioners," says LaFon of why their products are multi-use. It took time and many revisions to marry efficacious formulas with on-brand concepts.
"Amazon is huge for us," says LaFon but stresses the importance of bringing someone on who knows the ins and outs of the platform. As a vendor central brand on the luxury platform Amazon represents about 40% of their business. He encourages brands to utilize Amazon Marketing Services (AMS) which has allowed them to consistently acquire new customers resulting in up to an 1,800% return on spend. 
I don't think you can get the Amazon sales organically without the external validation of national retailers. We got retailer's attention through the press.
Calvin Quallis, Founder and CEO of Scotch Porter
Inspiration: Growing up, Quallis spent much of his youth in his mother's salon where he honed in on the notion that getting a fresh cut and practicing self care made people feel better. While working full time in finance, in 2012 he opened up his own barbershop to bring more joy into his life. Much of his clientele were men of color dealing with super textured or dry, damaged hair and beards but had nothing to address those needs. Seeing this underserved customer he began researching natural ingredients and crafting products from his kitchen. He founded Scotch Porter, a line of multifunctional grooming products that are effective and accessible in 2014.
Products: Its Conditioning Beard Balm ($15) and hair conditioners ($12) are best-sellers. The brand has also ventured into skin and body care. Quallis feels in order to service his customer, the products needed an accessible price range. "Everyone should have the opportunity to feel the best and our price points reflect that," he says of the range which starts at $6.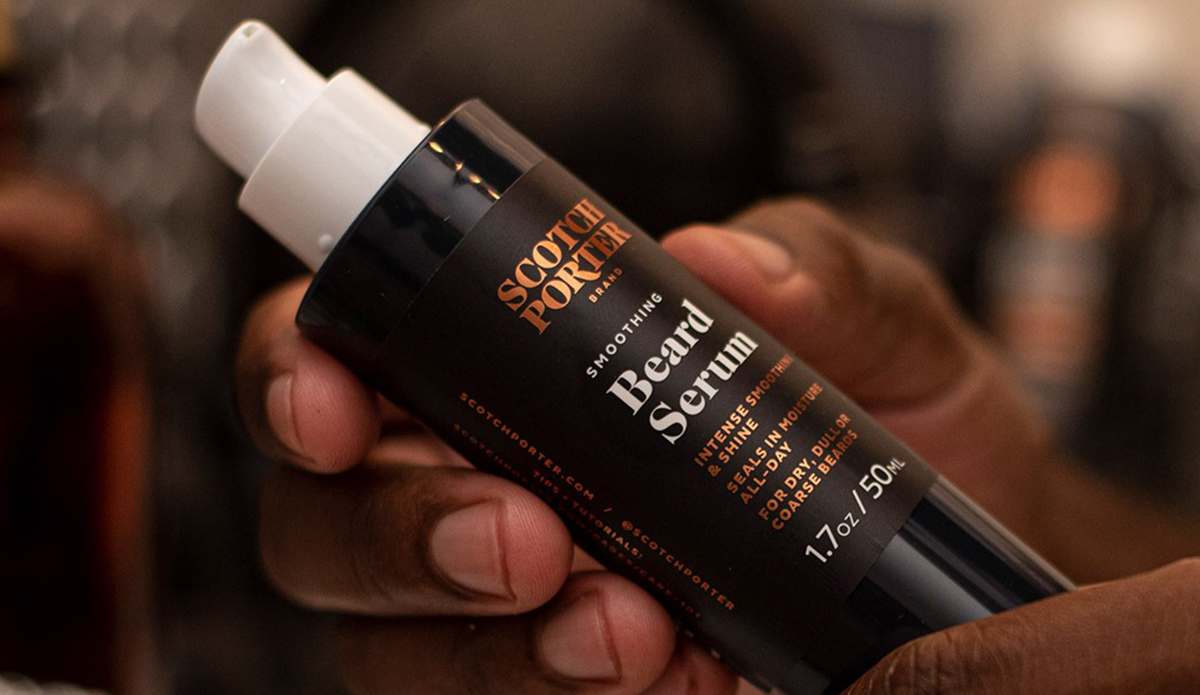 Progress and Pivots: Quallis invested in e-commerce early on, which made it easier for customers to find and replenish products that were only available in his barbershop. He then tapped into influencer marketing to grab new eyeballs. Big retailers showed interest about two years after launch, but Quallis didn't feel prepared to go down that route. In March the line launched in both Target and Walmart. "It was a decision based on understanding where our customers frequent and shop," according to Quallis of the strategy change. He notes that the expansions double down on the brand mission of being accessible to cross cultural customers. Quallis invested heavily on DTC and pay per clicks, on top of influencer marketing, rather than focusing on Amazon. Amazon currently represents about 15% of the business; 60% of their total sales come from its direct-to-consumer site. Now he is deploying more resources to Amazon as they see potential on the platform.  "If we are going to be on Amazon we need to play, we want to rank high, and get reviews," he says. 
Key Takeaways: Invest on creating content that furthers messaging, rather than just spitting out Facebook and Google ads. For emerging brands, facing off with brands that men have relied on for years can be challenging. Leaning into your key messaging should be a focus, explains Quallis who says it's never just about pushing "the goop" or various washes, balms or gels. "That stuff feels surface level. We are selling hope, it's a feeling." Scotch Porter's messaging revolves around holistic wellness and self care and it has an active content generation plan to back it up including frequent Instagram Lives, video tutorials, and manuals that cover stories about both internal and external wellness in every product shipment. The original content is then leveraged in the paid media space or used to build up its DTC and retail partners' sites. Having taken a small initial round of funding, he suggests looking at activations with influencers and being thoughtful about spend, while deploying dollars on building up backend business, i.e. reliable contract manufacturers, 3PL, a bookkeeper., and on investing in building up inventory supply when working with retailers.  
Alex Penfold, co-founder of Jaxon Lane 
Inspiration:  Penfold co-founded Jaxon Lane, a premium men's skincare company, with his wife Jen Yu because he found himself constantly dipping into her skincare and noticed the difference it made for his skin. "I wasn't even aware I needed skincare," laughed Penfold of his outlook before trying his wife's sheet masks. He began sourcing products from Korea but the masks were too small, incompatible with his face shape, nor did they accommodate facial hair which would prohibit the mask from staying on. After years of cutting the bottom half of sheets masks off, Penfold and Yu launched Jaxon Lane in 2018 based on the idea that men have unique needs and would respond to luxe yet approachable skincare made specifically for them.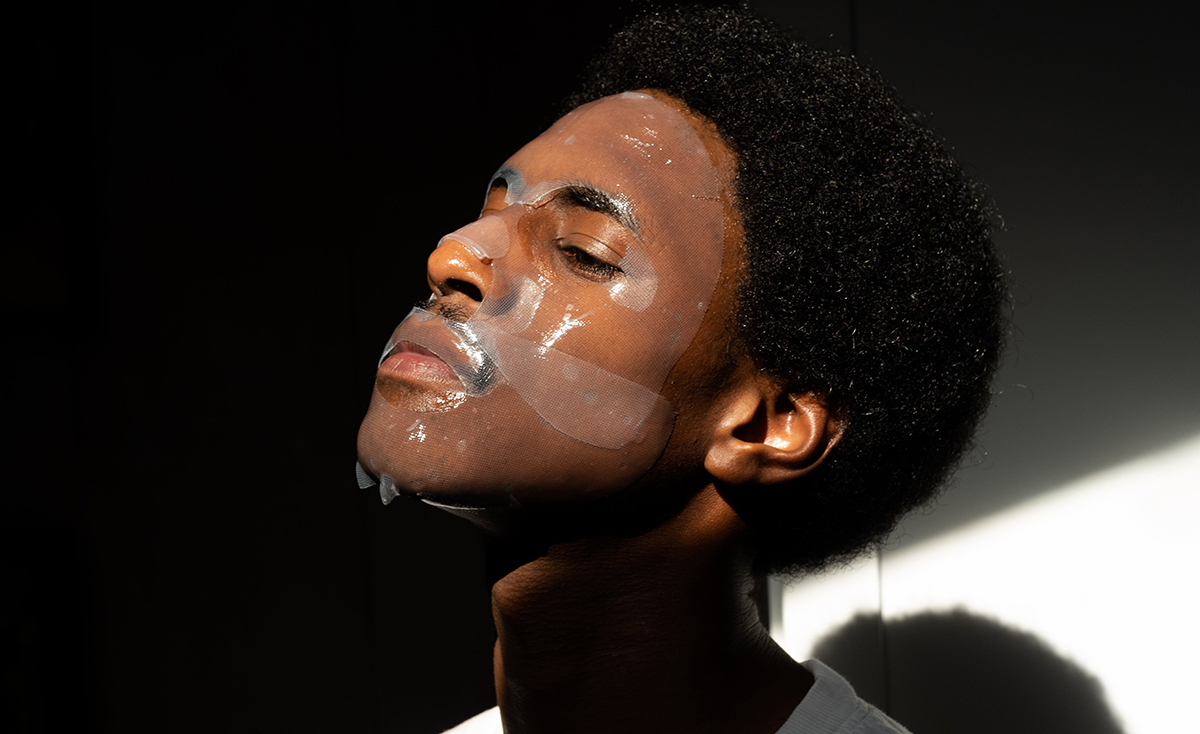 Products: Since its 2018 launch the brand's hydrogel Bro Mask ($28) has become a bestseller for Urban Outfitters and Mr. Porter; Nick Jonas and Justin Theroux are fans. The mask contributes to approximately 60% of sales compared to newer launches, a sunscreen and powder cleanser which make up 20% each of sales. At the end of the month, they are launching their fourth SKU, a clean, anti-aging moisturizer.
Progress and Pivots: Without a big budget to use on ad spend, the team worked with small but influential male and female "skinfluencers" to generate excitement. The online chatter began grabbing the attention of editors who wrote for platforms like the Wall Street Journal and Men's Health. The stellar press coverage led to retailers approaching them. The brand has gone from 55 Urban Outfitters doors to 134 doors in 2020. Pre-COVID 50% of it's business was retail based, but since March 65%-70% of their transactions happen online.  
Key Takeaways: Different selling verticals require different strategies. Find experts, especially when it comes to Amazon, who can help you understand the various capabilities. Jaxon Lane uses the seller central platform, on which the e-com giant earns a commission from sales rather than buying products outright from the brand. Growing slowly has allowed the brand to capture loyal customers and keep costs down but presents a problem when the hero product has more recognition than the brand name.  "How do we go from one SKU and grow the brand name and develop a portfolio?" is a question Penfold feels is critical to thinking through branding strategies. Going forward, they are bringing on staff to handle daily operations to free up leadership's time for product development and brand building. Jaxon Lane is expanding its national retail presence; prior to COVID it inked a deal with Nordstrom. Investing in the ability to support sell-through is top of mind."If we learned something it's never say yes to an inbound lead," says Penfold of mass service provider spam. Rather, talk to fellow entrepreneurs and ascertain how they've been effective with outside providers. He stresses that traditional PR is still a viable channel to invest in for emerging brands. "I don't think you can get the Amazon sales organically without the external validation of national retailers. We got retailer's attention through the press."