Beauty Companies Join The Menstrual Realness Movement
The elevation of menstruation is upon us.
When Claire Zhao got her period at age 15, she broke down in tears.
"I was very scared. There was a stigma and taboo around it," she remembers. "I didn't know what to tell my mom and dad. I went to them crying, and I don't think they were prepared for that. They didn't know how to react. My mom got me pads, and I was never comfortable talking to her about it. Back then, we just never talked about it."
Seventeen years later, Zhao, CEO of hormonal cycle skincare brand Amareta, and her millennial peers are transforming the conversations about menstruation. They're part of a growing movement pushing periods out into the open and providing products caring for rather than covering up menstruation. Personal hygiene brands such as The Honey Pot Company, Lola, Lunette, Sustain Natural, Cora and Love Wellness were first to jump on the acceptance of Aunt Flo, but beauty companies are now putting women's times of the month upfront.

"We have women coming to us with ideas in the works for products addressing pain and menstrual fluctuations," says Therese Clark, partner and CMO at agency Crème Collective. "We are an opiate-addicted society and pain is something we've been running from, but, when you are giving an ode to yourself during your period rather than fighting it upstream, in my experience, the pain doesn't last as long. When we're doing a ritual topically that helps release some of that pain, we're more in tune with our bodies generally."
The menstruation-related beauty products being developed and marketed range from vaginal steams to cramp-easing rubs. There are brands, notably Amareta, Honey & Sage Co., VENeffect and Whoopi & Maya, that have put hormonal changes at the core of their concept, and there are others, including Live Botanical and Prairie Bloom, that inject menstruation-connected items into product portfolios that span the skincare spectrum.
"I am definitely seeing more attractive and alternative natural treatments for hormonal fluctuations pop up. Consumers are becoming more conscious of the ingredients in their wellness products, and people are taking an interest in a more holistic approach to take on their hormonal imbalances," says Cathy Chapman, president of Lunette owner Lune North America. "It's undeniable that natural, high-quality, natural treatments like soaks and rubs have an impact on hormonal fluctuations."
With the focus on self-care in the beauty industry, brands are well positioned to extend their communications encouraging personal moments to periods. Nova Cox, founder of Honey & Sage Co., which sells soaks, oils, steams and teas made with menstruation in mind, says, "I want to help women to shift away from the drudgery and disappointment of the period to an awareness of that time being your body's call for rest and rejuvenation, and giving back to yourself. She can approach her moon time with ceremony instead of resentment."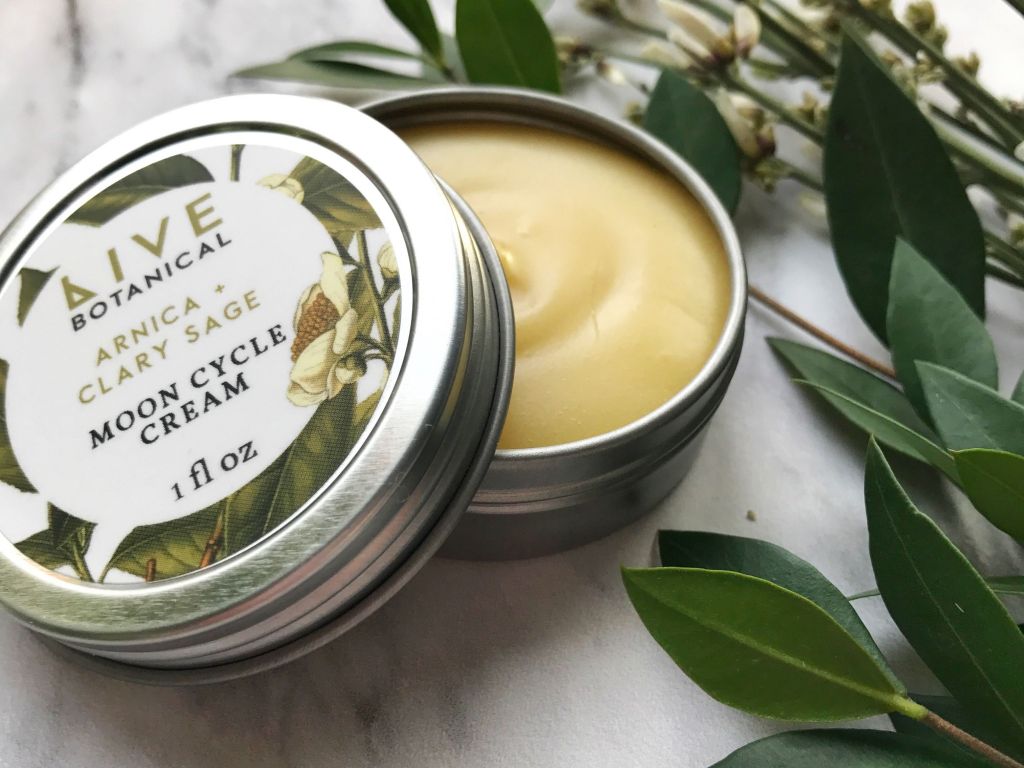 Brands are also increasingly incorporating ingredients, particularly CBD, with therapeutic benefits into period personal care products. Whoopi & Maya specializes in cramp-soothing soaks and rubs formulated with THC and CBD. Prairie Bloom's Cramp Relief features CBD oil as well as arnica flowers, calendula flowers, St. John's wort, and essential oils of clove, eucalyptus, helichrysum and peppermint. "CBD oil has finally gotten the well-deserved spotlight for being such a powerful anti-inflammatory," says Jade Arellano, founder of Prairie Bloom.
Approaches to the effects of hormones on the skin vary from brand to brand. Amareta has devised the cleansing balm Petal Soft and serum Pure Peace for the luteal phase of the menstrual cycle associated with breakouts that occurs after ovulation and before a period commences. In the midst of periods, Amareta recommends women apply its toner Bright Side, gel cleanser Moon Light and serum lotion Fresh Dew to address dullness. "For someone in tune with their body, it is very clear that the skin needs different ingredients throughout the cycle," says Zhao.
Cecil Booth, co-founder and president of VENeffect, doesn't believe women should modify their skincare routines throughout their menstrual cycles. "As estrogen is a collagen and elastin booster, when it dips down after ovulation, we see a corresponding reduction in luminosity, clarity and bounce back in the skin," she explains, adding, "There are fabulous topical solutions that help boost collagen, elastin and hyaluronic acid much like the way we are designed when we are at our hormonal peak. Phytoestrogens are plant based molecules that mimic estrogen and help restore lost luminosity and elasticity. My sister and I developed VENeffect with high levels of phytoestrogens to offset hormonal imbalances and effects on skin, including blemishes, fine lines and wrinkles."
Beauty products linked to hormonal swings and menstruation are only beginning to gain ground, and retailer receptivity is hard to gage. VENeffect has broken into Space NK, Bloomingdale's and Dermstore, but Clark contends independent natural beauty stores and spas may be the ideal destinations for products dealing with hormonal fluctuations. Amareta has encountered eager audiences at day spas and dermatologists' offices. "Hormonal acne is not a new phenomenon, and there are a lot of patients going through skin challenges due to hormones," says Zhao.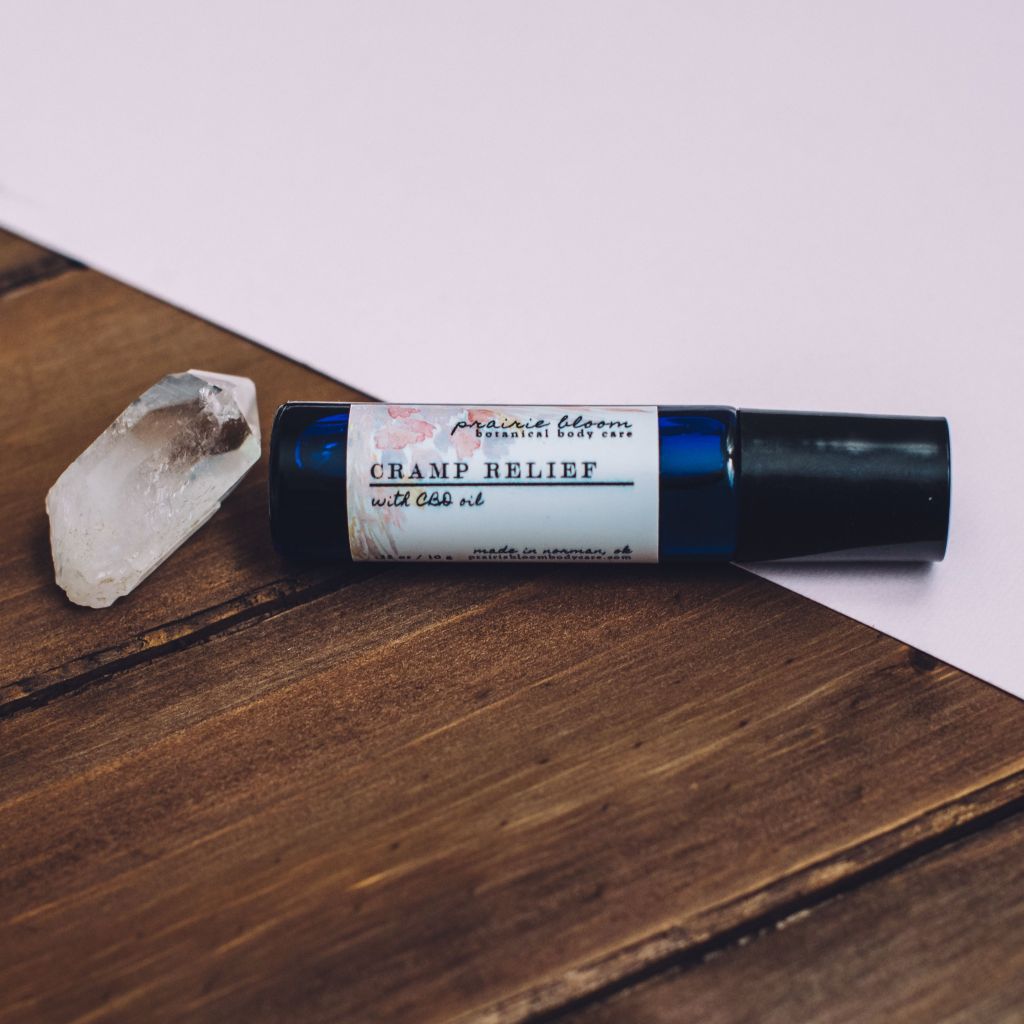 Whether period personal care products will be successful stores, spas and medical centers is an open question. Honey & Sage Co. has experienced a higher level of interest in its Herbal Steam: Ritual Vaginal Care than Cox anticipated. The product sold out at the last three farmers markets the brand attended. "Even compared to a few years ago, women are much more in tune with what agency looks like and that includes being in tune with what their vulva and vagina does," she says. "Generally speaking, there's a very strong desire for women in my generation or cohort – I'm 33 – to remove any shame."
Live Botanical owner Carolyn McRory says the brand's Moon Cycle Cream has a large percentage of repeat customers, and reports it's a bestseller at pop-up installations and events. "Those who are interested tend to try a variety of treatments to help them or are familiar with natural or herbal-based remedies," she relays, noting that, at $12, "It is an affordable product, so I find most people are willing to give it a try."
McRory detects no slowdown in menstruation awareness and the demand for products tied to periods. "Normalizing menstruation is really important, especially for young girls. I see it getting so much better in recent years, but we still have a long way to go," she says. Zhao concurs that society's attitudes toward menstruation have improved since she was young. "There's a natural cycle of changes, and it's beautiful embracing the difficulties and struggles that sometimes come with them," she says. "Now, there's a community of women there for each other, so we're not going through this alone."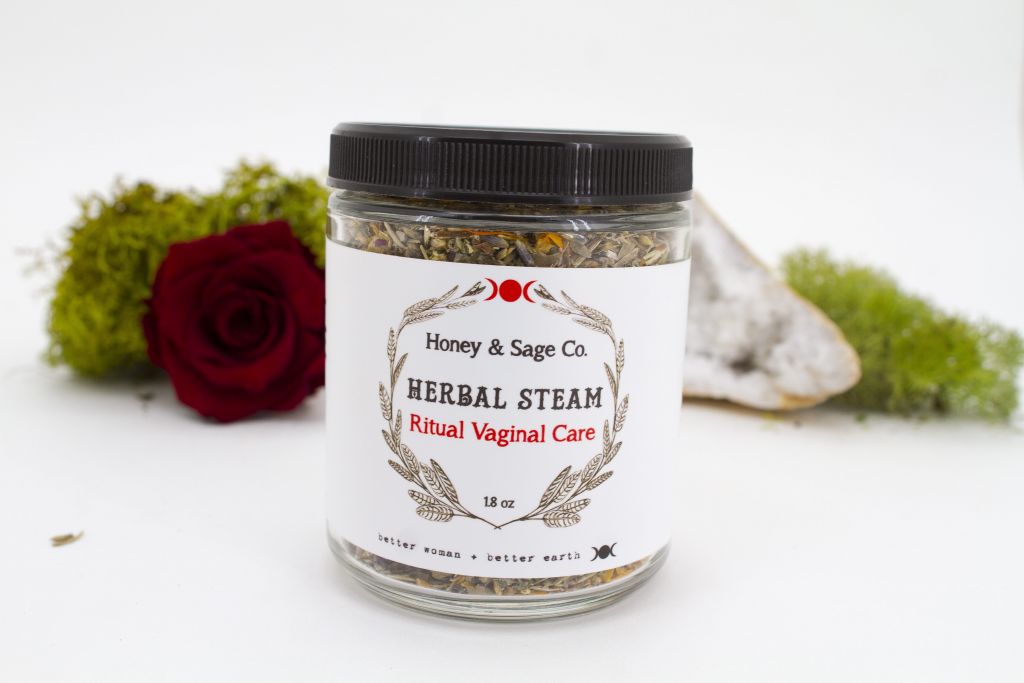 TAKEAWAYS
There's been a boom in personal hygiene brands reacting to and promoting changing perspectives on periods. Now, beauty brands are addressing women's embrace of times of the month that have long been in the shadows. They are building brands tailored to hormonal fluctuations and also launching specific products connected to menstruation.
Beauty brands can capitalize on existing conversations about self-care to encourage women to pay attention to their bodies and menstrual cycles. Products such as soaks, steams and rubs make sense as components of self-care rituals.
The jury is out on whether retailers will validate the menstrual realness movement reaching the beauty segment. Green beauty boutiques, dermatologists and spas could be appropriate venues for period personal care.