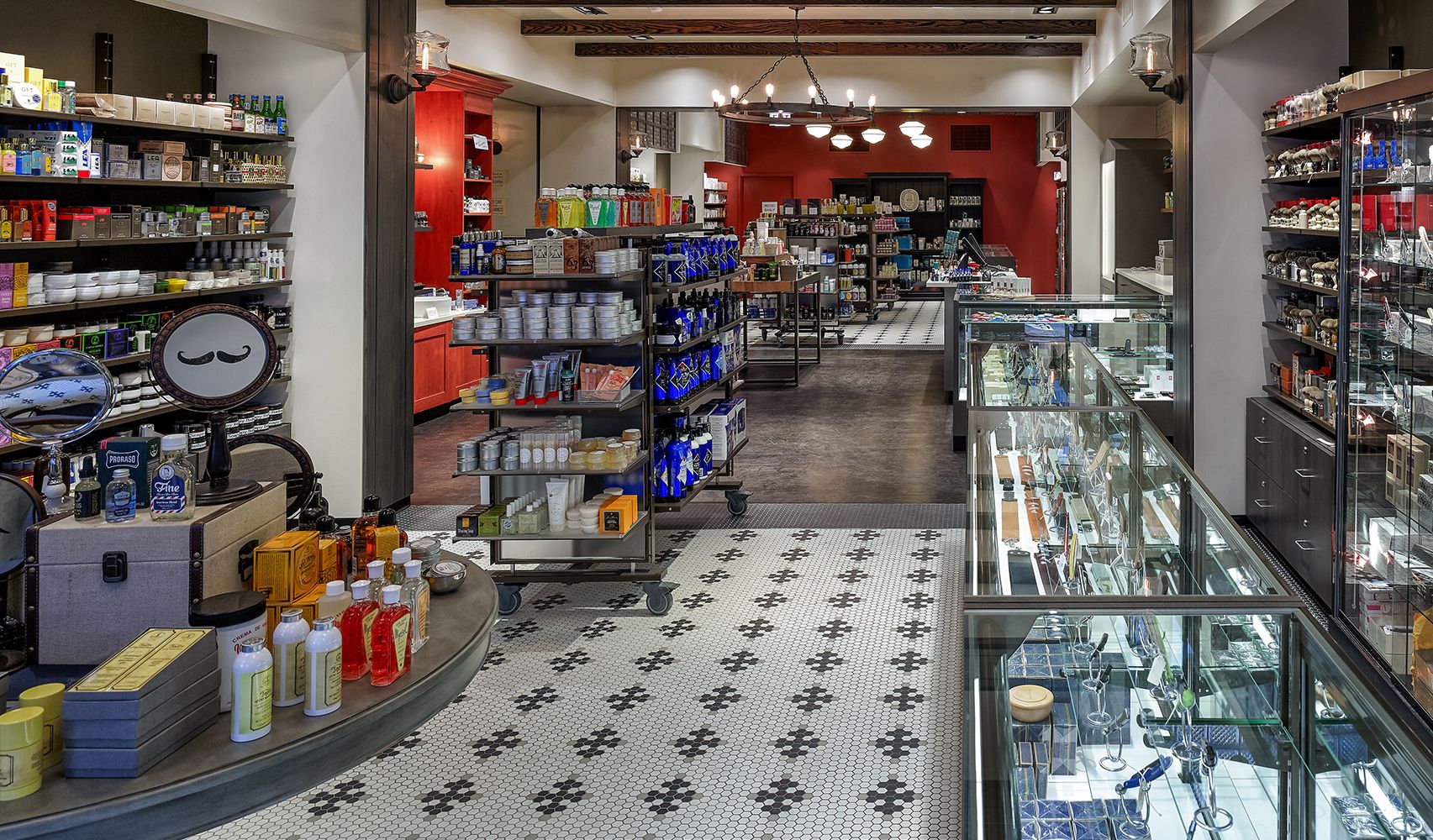 Merz Apothecary Is A 142-Year-Old Startup On A High Growth Trajectory
Chicago's Merz Apothecary is looking pretty good for its age — or any age, for that matter. The 142-year-old omnichannel retailer boasts two thriving brick-and-mortar locations, a booming website and one of the oldest Amazon storefronts on the e-commerce platform. Merz also dips its toes into the beauty and wellness wholesale business. "We've been importing a lot of products that don't have [U.S.] distribution from the beginning of time," says Merz Apothecary president Anthony Qaiyum, only partially joking. Beauty Independent spoke to him about leading one of the oldest retail businesses in the country, Merz's early adoption of web sales and striking out as an Amazon seller before Amazon sellers were widely permitted.

What's your family history with Merz Apothecary?
Merz started as a European apothecary in 1875. My dad bought the business as a young pharmacist when my mom was pregnant with me — without even telling her. I was born into the business. I actually didn't intend to go into the family business, but I kept telling my dad someone should make a website for the business, and he said, "Why don't you do it?" So, I did. It was through the web business that I got pulled into the larger business and made it into one multichannel business. My dad is still actively involved, my wife helps with graphic design, so we still have that family feel that I really love.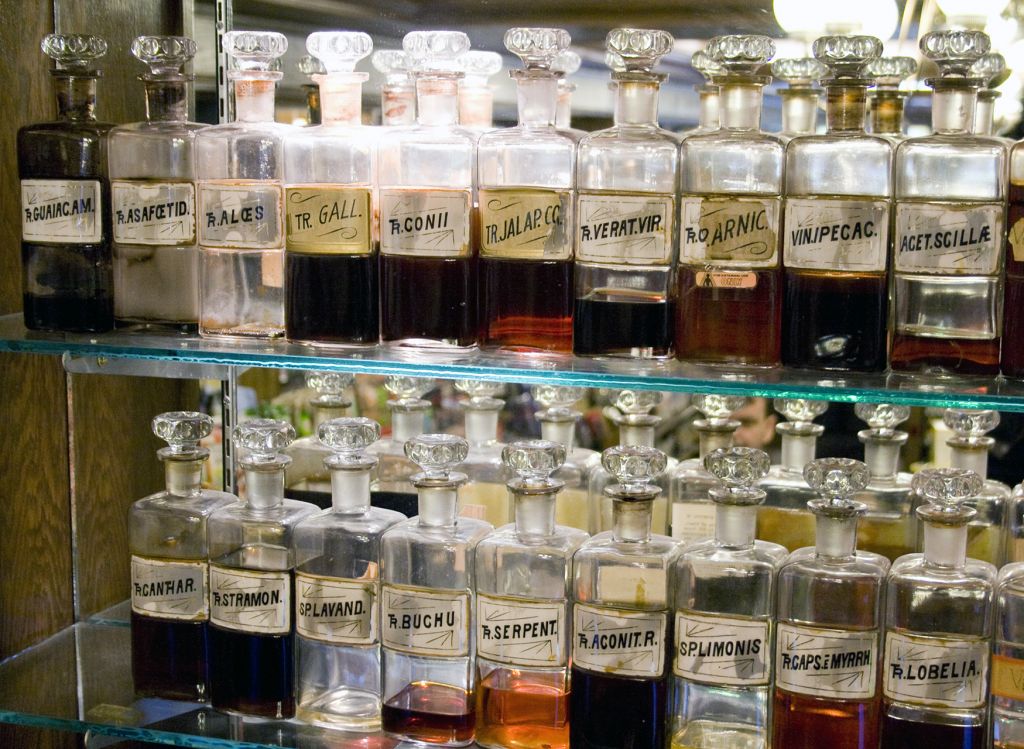 What is Merz's mission today? 
We're trying to collect the best beauty, personal care, fragrance, supplements [and] herbs under one roof. A large part of what we do is bring in German, French, Italian, British — you name it — products, get them labeled so that they're able to be brought into the U.S. and bring them in in a way that allows us to carry products that other retailers don't have. It's a lot of work, but it sets us apart.
We always talk about ourselves as 142-year-old startup because we've been growing so much over the past 10 years, and the past five years especially, so we sometimes have that breaking-apart-at-the-seams startup feel, where it feels a little chaotic because there's so much going on. We're also very aware that history plays such a large role in our business. We feel a burden to keep our standards up — as far as customer service, our assortment, our knowledge — to the high bar set over the past 142 years. Bringing in those European products is one of the things that helps us stay unique and stay true to our history, even as we modernize.
Tell us more about the company's growth in recent years.
Going back before this period of growth, we were early on the web. About 1998 was our first site that I was proud to tell people about. We've been on the web for a long time, but, in the past 10 years, our web growth has been driving the business. I know this is a controversial subject in the world of independent beauty, but we were an Amazon seller before you were allowed to be an Amazon seller. We were recruited directly by an Amazon vice president when it was a private program. We launched [on Amazon] in 2004 and that's been a big driver of growth over the years. 
We've been beating the drum with our brands and in the industry for a long time that you can't just sell to every person who calls with a garage or warehouse or basic website and not expect those sales to end up on Amazon. Over the past five years, people have realized that, instead of being an exclusive brand or a really reputable brand in really great brick and mortar stores, they find themselves with 13 discount sellers on Amazon, and they have no clue who they are.
Our goal has always been, from the beginning, to work directly with the brands, not sneak around, to build their Amazon sales the right way, done under our Smallflower name at the appropriate MAP pricing and in a way that will hopefully keep the brands viable and exciting for independent retailers.
We have a large Amazon business. We [also] have a website business that's grown a lot and more than 60% of our business goes all over the country. But our flagship store and our downtown store, Merz Downtown, those are the heart of what we do. We're not widget sellers. We don't just sell anything on Amazon. We like to sell, across all channels, what we enjoy selling in our stores, and those are always products that are driven by quality, knowledge and passion. That's been our goal. The past five years have seen us — and we're still in the process — mature from a specialty store to a true omnichannel retailer. If a brand can't sell well in stores, then it's not going to be able to succeed in the long run. How do we become part of the solution for our brands to be able to sell in stores, but also succeed in other channels?
How many retail locations does Merz have?
Two. However, three years ago, we bought the building next door to the apothecary, our flagship store, and expanded into that location. The storefront is called Q Brothers, and it's our men's shop, but they're adjoined inside. So, we doubled our retail space and launched an independent fragrance boutique that puts us in the top five [fragrance boutiques] in the country, a natural beauty department and we expanded our skincare department, which was already our number-one department, but we've expanded that in the last three years dramatically. A lot of the growth in the past five years has been driven by a huge increase in our store business.
What's the breakdown of each channel in your overall business?
It really varies by brand, but I will say 60% to 65% of the business this year will go out through Amazon, our website, and catalog and phone. Surprisingly, there are still people calling up who want to do that [order by phone], and it's not an insignificant part of our business. As much as we offer all the technology, there are still people who feel more comfortable calling in and talking to someone, especially when you're dealing with products that you might have questions about, you need guidance, you want to know about a fragrance, you want to ask someone knowledgeable like our pharmacist about an herb and how that might interact with a drug. So, that makes our phone business still a key part of what we do.
"We feel a burden to keep our standards up — as far as customer service, our assortment, our knowledge — to the high bar set over the past 142 years. Bringing in those European products is one of the things that helps us stay unique and stay true to our history, even as we modernize."
 You have a functioning pharmacy in your store.
We are a pharmacy in our flagship location. There's Merz Apothecary, which has Q Brothers adjoined to it and, then, we have Merz Downtown. We're the original natural pharmacy in the United States. You have Bigelow, which is the oldest pharmacy [in the United States], but has always been a more traditional American pharmacy. We found ourselves ahead of the game in the natural world because, as a European apothecary founded by a Swiss-German family, the Europeans were doing natural as medicine long before Americans were thinking about, "Is it natural or is it medicine?" Here [in the U.S], we tend to think it's either medicine or it's natural. In most of Europe, they just think of it as medicine. It might be natural medicine, it might be chemical medicine, etc. [Merz] came out of that tradition. It wasn't only about natural, but it was a preference for natural because that was what was unique here in America. We sell about 200 teas that are organic, wildcrafted that go back to the European tradition of using herbs for teas, compresses, extracts, etc. We still have a lot of people from those communities, European immigrants, the children of European immigrants, using herbs as functional medicine.
Tell me more about you direct-mail business.
Direct mail is a really tricky game that's very expensive. [We] spend mid-to-high six figures a year on it. We see it working. Part of the reason brands like to work with us and why many of them give us exclusives on Amazon is that they know, if they're with us, they're not only going to have an Amazon presence that avoids discounting and helps them build sales, they're going to be in two stores and have exposure to customers that way. Also, we're going to put them on our website and, then, there's nobody [else] left who's spending money to drop mailings with their products featured into homes of hundreds of thousands of customers many times a year. We view ourselves as partners with our brands in building sales across many channels. The thing I love is figuring out can we make a program where we're doing something for our brands that other retailers either won't or aren't able to do.
We track back [our sales] so we make sure that [the catalog] is driving website traffic as well, and we match back our catalogs to all our web orders. We know if you got a catalog and then you ordered. We love the phone business, but we're not sending the catalog [just for] the phone business. We view the phone business as one part of the response to the catalog, but the majority of it is on the web.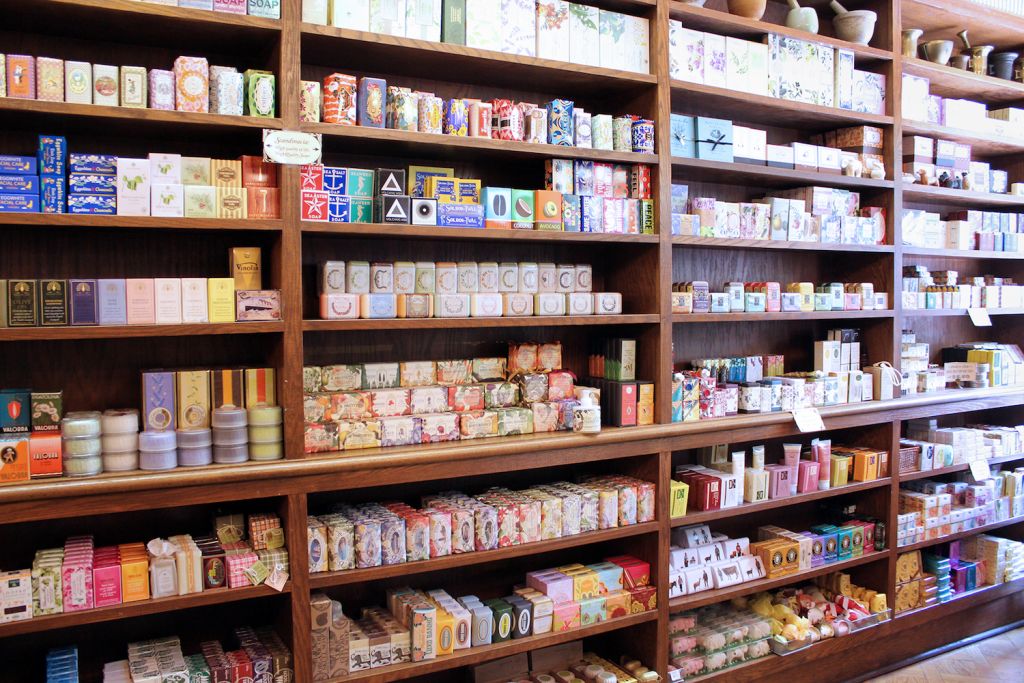 Do you plan to open another brick-and-mortar Merz location?
We've had opportunities. We've been approached by a lot of investment groups as well. For us, what we do is unique enough that to do it again as a store is challenging. I think of us as very fortunate that we've been able to grow without having to expand our store footprint dramatically. I'm not saying it will never happen, but we have a way to go to serve customers around the country that doesn't involve the time, expense and operational focus that would be required to run a number of stores around the country.
How does Merz discover brands?
Discovering brands used to be mostly [through] travel and scouting. We have a lot of scouts —  people we work with in other countries or in different parts of this country in various capacities, but also operate as scouts for us when they see something interesting. That still happens, but, as we've grown, with the notoriety of our stores and our site and the nature of the web making things easy to find, we have a bigger influx of unsolicited submissions coming to us. We still do a lot of searching. We go to the shows, to Indie Beauty Expo. But, for us, it's a mixture now. We're now about 60 people in our company, so our whole team becomes de facto scouts when they're traveling. Using our scouts to find things that aren't available in the U.S. and then going through the whole labeling and customs process is a big part of what we do. We know that's going to [make it] much harder for anybody to knock us off just by looking at what we've got. The more we can do to find products that are really a pain to find, that gives us a level of protection. We hustle more than anyone to get things done.
We're enthusiasts. We probably have the largest collection of bar soaps under one roof, certainly in the country, if not the world. I probably have 90-some different types of toothpaste that are not Tom's, Crest or Colgate. I don't think we've ever seen a toothpaste that's unique that we didn't jump at. If we see something unique and cool in any product area, we need to have it, and we need to go deeper than anyone else. No one goes as wide and as deep as we do that I've ever seen. That's the secret of our success.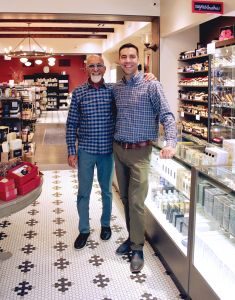 How many SKUs does Merz carry?
About 16,000 active SKUs right now. The majority of those are independent. We don't have a rule that everything has to be natural, but, in our philosophy, we skew towards natural and, in our purchasing, we lean heavily toward independent. Most people who come in say, "I don't even know most of these brands. How did you find them? Tell me about them." That's something that excites us.
What are some of your bestsellers?
As far as categories, it's usually neck and neck between what we call natural health — herbs, homeopathic, and supplements — and skincare. Skincare is huge for us and growing, and something we expect to continue to grow.
Dr. Hauschka is still a cornerstone brand for us. DS & Durga is another brand that continues to attract a number of people that goes beyond the number of SKUs and size of the brand.
We also do a lot in men's grooming and wet shaving. The amount of beard oils we have is something that I'm really proud of. I would say that we have the best assortment of wet shaving products in one store in North America. For us, that's a huge deal.
 Do you have plans to expand your makeup selection?
We have a growing makeup assortment. We carry RMS, Ilia, Dr. Hauschka. Makeup is one of the fastest-growing areas in our business. In 2018, stay tuned for an even bigger expansion in that area.
When you take on a brand, do you cherry-pick SKUs from the line?
It really is a mixture. We like to feel [that] there's more than one product worth of synergy between a brand and ourselves. The reality is that no one has all hits. We pride ourselves on being a place where new brands and independent brands can go and they know that, if we pick them up, it's going to be a boost for their brand's future. I believe Merz is a vote of confidence for a brand, and they've [brands] told us that over the years. We're a builder of business. It's in our DNA to build up a brand.
"We pride ourselves on being a place where new brands and independent brands can go and they know that, if we pick them up, it's going to be a boost for their brand's future."
What works for Merz when working with brands?
The brands that work the best with us are the ones that realize that when we win, they win and, when they win, we win. If a brand seems really great, but, then, they're going and selling to someone who's discounting on Amazon or allowed to discount, or making special arrangements that they're not up front with in the beginning, that's always a bummer. Some brands are new and I don't expect them to know everything upfront [but] we're looking for a thoughtful approach to their brand.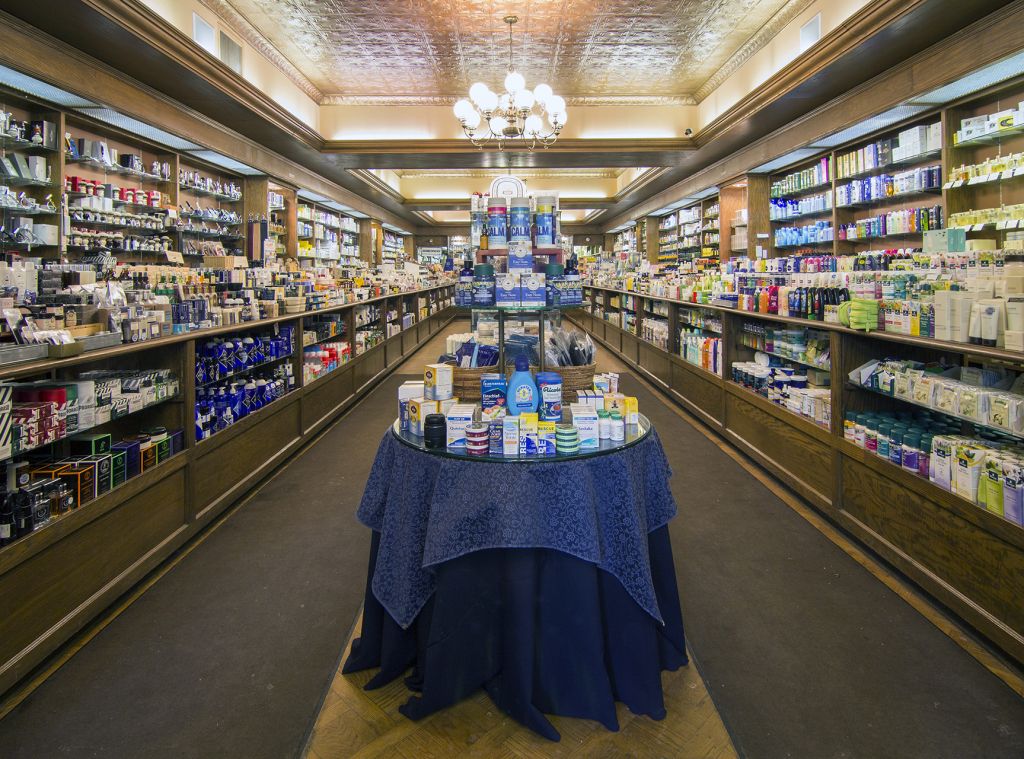 What is your stance on discounting?
There's a decent amount of complexity to this issue, but our general philosophy is that we are not a discount retailer. That said, we like to work closely with brands to work out promotional schedules that work for the brands and for us. Sometimes that includes discounting, so we have beauty brands that say, "Once a year or twice a year, we're going to pick one month where you can do X percentage off. We'll give you some percentage off, and you pass that on to the customer." We don't like the idea of driving sales through discounts. We do a select few throughout the year and as needed. If we have slow moving inventory, that's our lifeblood — our cash on the shelves — so we always try to be upfront with our brands about that. If we have these four SKUs that are just sitting there, we need to do something with [them]. Do you want to work with us to trade them out? Otherwise, we need to put them on sale. The best policy is cooperation. 
Amazon is a very thorny issue. The good people who always maintain price often get hurt when brands have unknown sellers who are always willing to discount. [When you maintain price] what you're saying is, I'll stay here and get no sales and never move my product while the people you don't want on [Amazon], that you told us you don't want selling your products, get all the sales. In that case, we try to work out a system with the brands where you remove those bad actors from the Amazon mix, and we help get your prices stabilized by working with you closely. We view ourselves as a solution for brands to solve their Amazon and other discounting problems on eBay, Walmart and elsewhere.