Moea Brings The Story Of Hawaii To The Shelves Of Target Stores In The State
Moea co-founders Kina Ahsing and Noella Callejo were friends long before they were business partners. "Kina and I have known each other since we were little, little kids," says Callejo. "We were both born and raised in Kona. We danced hula together. We went to church together. Our families are really good friends."
Two decades ago, Ahsing, who runs the school Hula-Me with his brother, moved to Japan to teach hula full-time. "Once I was here in Japan, I was missing the little tonics that my mom used to make for my problem skin," says Ahsing. "I couldn't get everything that I wanted from home." In 2018, he called Noella and said, 'There's this hole in my heart for things from home," he recounts. "I think I can take them to Japan with me to help me heal and help represent us as Hawaiian people."
Ahsing hatched an idea to start a beauty and wellness brand rooted in Hawaiian ingredients. Callejo, who still lives in Hawaii and works in healthcare sales, was supportive of the idea. "I realized what the opportunity is, and how important it is for us to bring our stories out there," she says. "I got super excited."
Collaborating across continents, the longtime friends pooled $60,000 from their savings to develop a skincare collection, and the website for their brand Moea went live in 2019. Today, its top seller is the $40 Pikake Porefection Essence Mist. The jasmine-scented spray contains aloe, rose hydrosol and colloidal silver. It also has Hawaiian ingredients such as noni and kamani oil. "We love it because we're misty type people. We just collect essences, and we wanted to surround ourselves with the essence of leis," says Callejo.
Moea's $45 Guava Glo Vita C Nectar incorporates extracts from the tropical fruit that's plentiful in Hawaii. According to Callejo, guavas "have two to four times the amount of vitamin C that oranges have. They have all these antioxidants, but people are not necessarily told that because guavas are not really commercialized in farming. They just grow wild. I like to reflect on all of the things around you that are abundant and free, and contribute to your beauty and wellbeing."
"It's exciting to see local minority-owned brands on the shelves of Target."
Named after an ancient Hawaiian healing practice, the $50 Lā'au Love Botanical Elixir contains olena or Hawaiian turmeric as well as 25 botanical extracts. "We wanted it to be high-performing," says Callejo. "It's just a powerhouse."
Callejo and Ahsing had planned to sell Moea's products at Hawaii's Merrie Monarch Hula Festival in April 2020. "It's the equivalent of the Olympics for hula. Thousands of people from all over the world come to see the festival," says Callejo. "In 2020, of course, it didn't happen, and so we were sitting on a bunch of products that we had hoped to launch in person, and it was really discouraging."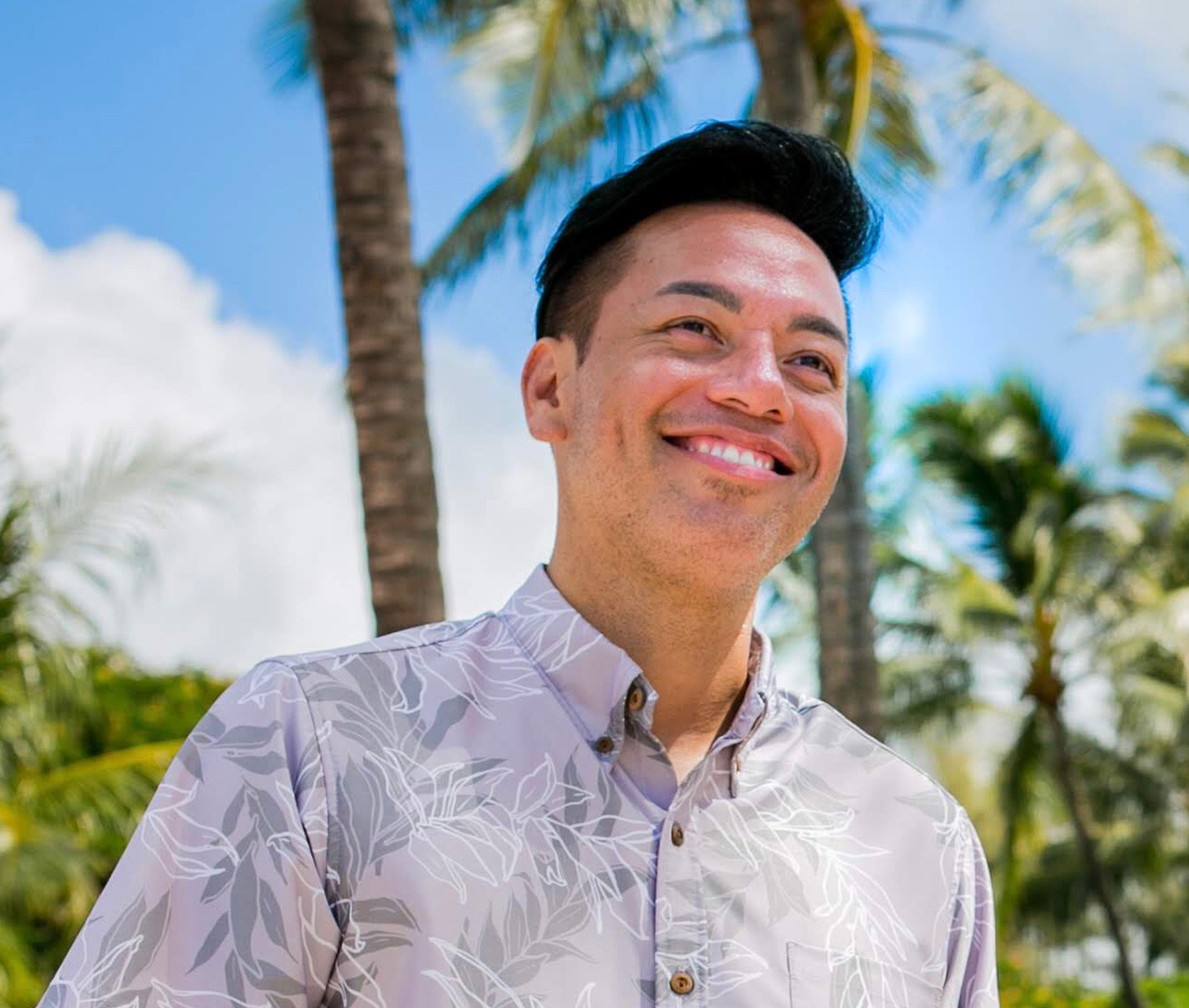 The Merrie Monarch Hula Festival's cancellation foreshadowed the broader business impacts of COVID-19. "Hawaii's been the most restricted state in the United States during the whole pandemic," says Callejo. "With the travel restrictions, we were shut down for so long. Hotels are down, spas are down, retail's down." Trying to keep Moea' afloat as the pandemic set in, Callejo applied to a local business competition with a $25,000 prize. "I didn't even make the final round," she says. Callejo didn't let the setback hold her back. Shortly after the competition, she says, "I took the same exact pitch deck and submitted it to the Target Takeoff accelerator program."
Two months later, Callejo heard back from a senior program manager at Target. "She said, "[the accelerator] is very competitive. Sorry, you didn't make it,' but, then, she said, 'We loved your pitch deck. We appreciate the intentionality and the authenticity of your brand story.'" The Target senior program manager connected Moea with buyers for The Aloha Shop. Exclusive to Target's eight Hawaii stores, the in-store shop showcases products from local makers. The referral worked. As of August, Moea's products are stocked at four sites of The Aloha Shop. By the end of the year, the brand is slated to be in all eight.
"There is a huge disparity between the number of brands in national distribution using the words 'Hawaiian' or 'Hawaii' in marketing, and the number of brands actually led by Pacific Islanders."
Moea's Target presence has resulted in greater brand awareness. "People that we know and don't know have reached out to us to congratulate us," says Callejo. "I think it's exciting to see local minority-owned brands on the shelves of Target." She continues, "There is a huge disparity between the number of brands in national distribution using the words 'Hawaiian' or 'Hawaii' in marketing, and the number of brands actually led by Pacific Islanders. Hawaii has the highest diversity index, and yet there's a glaring lack of founders of color and lack of representation for the traditions of its Indigenous people. We're island kids born and raised on the Big Island with generations of family history in Hawaii. We're sharing the inspiring things we were raised with through beauty products."
Down the road, Moea's co-founders hope to see their products in a wider swath of Target stores. "Our goal is to expand our reach and, if more states would be open to the vision that we have with our brand, we would love to tell that story in more places than just Hawaii," says Callejo. "There are people all over the world who love our island, and look to it for healing and vitality."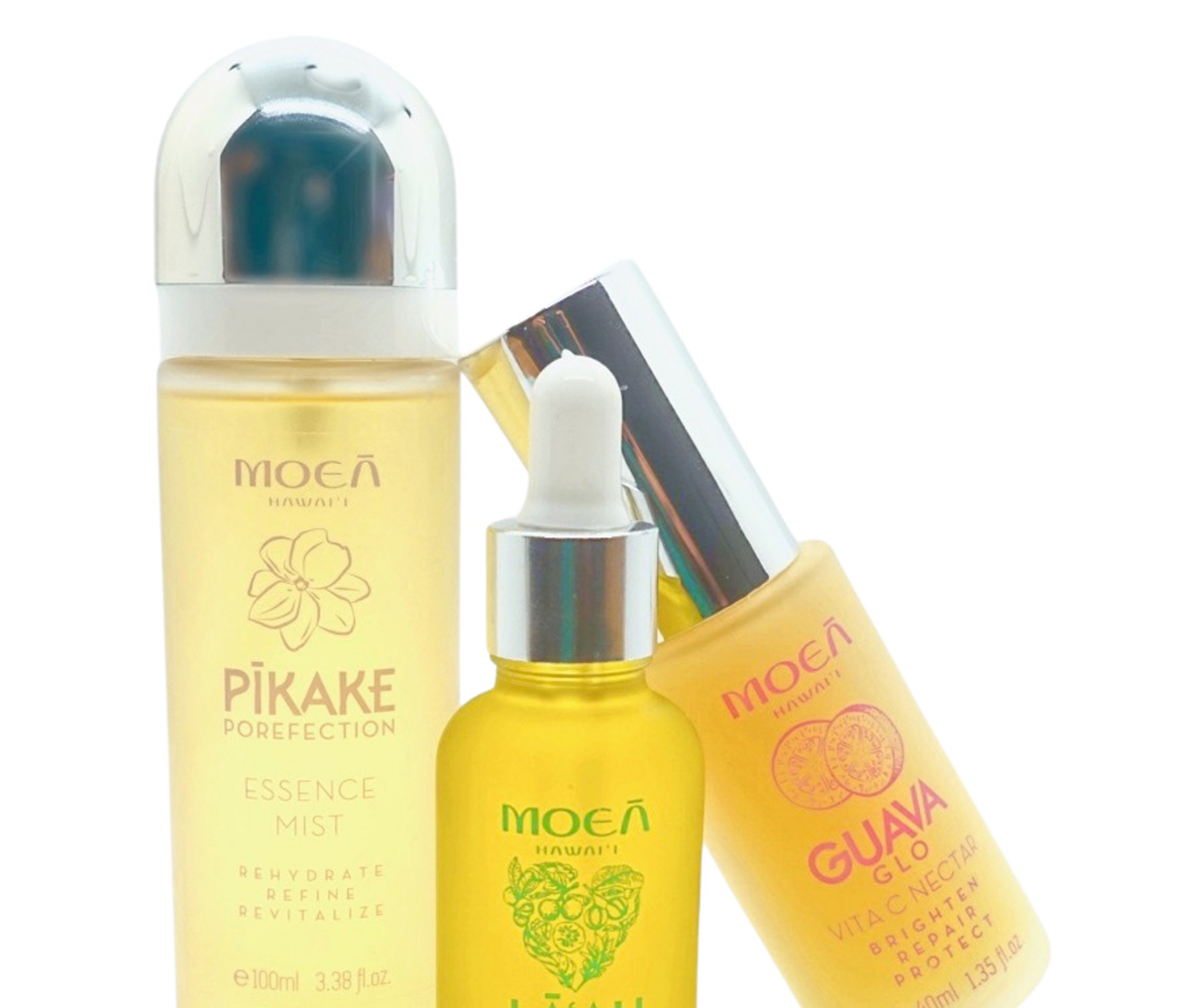 Meanwhile, the brand has received an import license for Japanese distribution. "Japan has really stringent approval processes for skincare and for anything that touches the skin, face or body  before it can be distributed," says Callejo. "We did get approval there, and we're hoping to expand to the Japan market, but, again, we're grappling again with how to approach things in business and in retail there with COVID."
In 2022, Moea expects to host events in Japan to introduce Japanese consumers to its concept. The brand is already beginning to build its social media reach in the country. The Hula-Me school has a YouTube channel with more than 28,000 followers. "There's actually more hula dancers in Japan than there are in every other place on earth combined—more than Hawaii," says Ahsing. "So, we're lucky that we have an audience. That audience has been really receptive."
Next up for Moea's assortment is a fragrance, and a cleanser is in the works, too. In addition, Callejo and Ahsing are applying to more accelerator programs to push Moea forward. "Target had a big focus on people of color last year with their accelerator programs," says Callejo. "The world is looking for more minority voices to talk about their backgrounds and contribute to the conversations on global beauty. We're hoping this is our time. Moea means 'to dream' or 'to imagine,' and our dream is that we will see a day when Pacific Islanders have a distinct presence in global beauty aisles of mainstream retailers. "