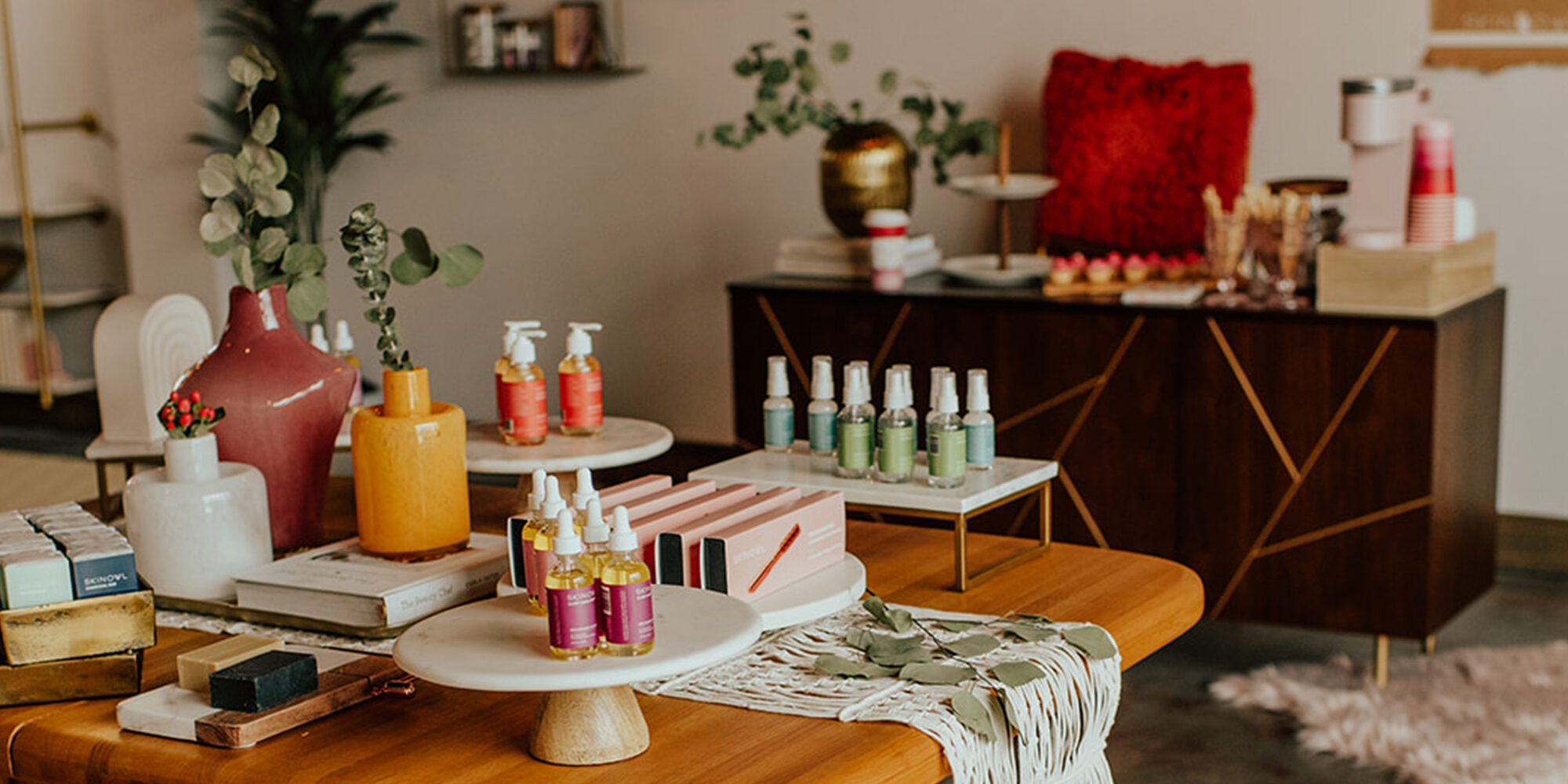 After Moving From Los Angeles To Boise, SkinOwl's Annie Tevelin Opens A Store
Before the pandemic, Annie Tevelin, whose brand SkinOwl will throw a grand opening party Saturday for its 1,200-square-foot location in the picturesque retail and dining district Bown Crossing of Southeast Boise known for its walkability, friendly vibe, and mix of fresh and old-fashioned shops and restaurants, had never considered running a store.
But, similar to countless people over the past year, life has changed dramatically for Tevelin. In September, she moved from Los Angeles, which she'd called home for 18 years, to Boise with her toddler son Monty and husband Micah Golden-Grant in tow. She shuttered her previous company, SkinOwl Consulting LLC, that was in LA and established SkinOwl Inc. in Boise with two hires. And she began to realize SkinOwl could bring a restorative approach to retail that could be particularly relevant to the moment and the city she'd newly settled in.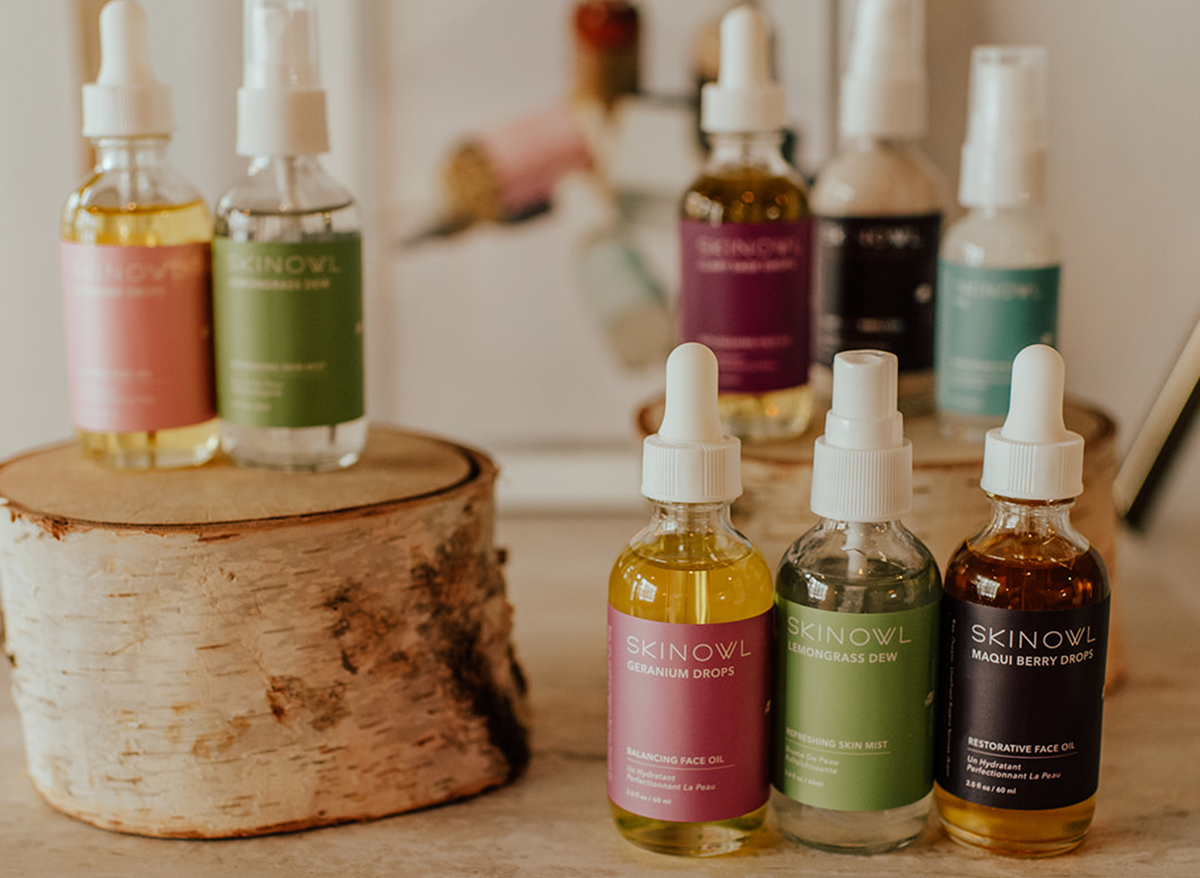 "Retail has been associated with something that now feels really scary. People are afraid to leave their homes and go into a place to shop for something, and that's going to take some time. Well after vaccinations, there's going to be kind of an acclimation and transition to going back to the world where window shopping, trying on clothes and testers were outlets for so many," says Tevelin. "I wanted to have a place that made someone feel like they could come in and be comfortable. There's a record player, there's a huge couch and cozy area in the back where someone can have a cup of coffee. Women are now coming in to venture out of their pod and have their first hang session with a girlfriend on our couch."
Although shopping may remain uncomfortable for most people for a period, the concept that Tevelin is cultivating at SkinOwl's store situates her squarely in her comfort zone. As the name of her earlier company indicates, consultation is in SkinOwl's DNA. Preceding the debut of the brand's products in 2013, Tevelin attracted a base of avid fans about a decade ago by doling out wise advice on skin issues and skincare—she's the owl of SkinOwl—via social media. In SkinOwl's location, that advice is amply provided in 45-minute one-on-one sessions with customers.
"Of course, it's a retail concept, but it's more like a consulting business than a store," says Tevelin. "I am going back to basics and doing what I did at the start of SkinOwl, which was educating people about their skin and ingredients. There's a real opportunity to educate people about healthy skincare and debunk myths here. It's a return to innocence for me and so fulfilling."
"We are the first of our kind from what I've seen and heard from locals, and that inspired me."
It's a service that seems to be much in demand. SkinOwl's store soft launched on Valentine's Day, and it cleared three months of rent in just 15 days of being operational. It booked four consultations a day during that stretch. Around 70% of SkinOwl's sales are from direct-to-consumer distribution, and Tevelin says it's generating about 60% of what it generates through its dot-com distribution in the store on average.
In a beauty and retail market not as saturated as Los Angeles and New York, SkinOwl's selection of transparent, clean and sustainable skincare is novel. "There are med spas and cosmeceuticals, but there is nothing like SkinOwl," says Tevelin. "We are the first of our kind from what I've seen and heard from locals, and that inspired me."
In her limited experience, she notes people in Boise are excited to patronize a local business. Tevelin says, "It was tooth and nail sometimes selling products at events in LA because there was so much competition. People there, myself included, were spending on credit cards because all of your money is tied up in your mortgage or rent. What I've noticed here is people have expendable income, and they want to support the community."
Prior to her big move to Boise, Tevelin was already shoring up SkinOwl to present to the public. She invested roughly $10,000 in completing a revamp last year. The brand brightened its color palette, eliminated frosted glass packaging and secondary boxes, and switched to CleanFlake labels on its glass packaging that don't leave behind adhesive that renders recycling difficult. In addition, its assortment was reduced from 15 to 12 stockkeeping units, and the prices were bumped up on products by about $2 each overall. Individual products range from $10 to $88.
This year, SkinOwl's bestseller is The Pomegranate Enzyme Cleanse. The No. 2 and No. 3 sellers are The Glow Stick and Geranium Beauty Drops. Tevelin isn't interested in mushrooming the assortment, but expects to release a pomegranate serum in the summer to build on the success of The Pomegranate Enzyme Cleanse and is collaborating with celebrity makeup artist Jamie Greenberg on a product duo for Mother's Day.
A major component of SkinOwl's rebranding was a website overhaul. SkinOwl extends beyond skincare merchandise. In 2018, Tevelin introduced intimate dinner series The Parliament Project and Off The Record, a podcast that has multiplied its reach 2X to 3X in the last year. The updated site paints a cohesive picture of her various endeavors. The site was also made accessible for people with motor and cognitive impairments. SkinOwl worked with the company Accessibe to improve the site's accessibility at a cost Tevelin estimates was $1,500.
"My hope and intuitive belief is that this store will serve as a place to remember what it's like to be social."
Tevelin foresees SkinOwl's location as being a showcase for the different arms of her business, and interior designer Samantha Ball of Thyme To Design helped her arrange it to enable it be flexible in order to do so. "I've always wanted to have my own space to create," she says. "Be it skincare seminars, live podcasts, candlelit chats, [the] dinner series or women's circles, I've spent a lot of time renting other venues to deliver on a lot of my visions. This space is so much more than a retail setting. I see it as a place where I can turn thoughts into things and offer a home to people who want to feel the essence of SkinOwl in a myriad of ways."
Outside of its store, SkinOwl is available at about 30 retailers and e-tailers such as Credo, The Detox Market, Trellis Beauty and Beauty Heroes. In 2020, the brand's wholesale revenues were down 42%. In contrast, its DTC sales surged 180%. Tevelin doesn't anticipate the brick-and-mortar beauty business nationwide to return to pre-pandemic levels for at least a year or two. Currently, she's shying away from swelling SkinOwl's roster of third-party retailers.
"It would have to be something very unique or a capsule collection maybe or one SKU. The Target, Nordstrom route, that's not for me at this juncture," says Tevelin. Instead, she's concentrating on strengthening SkinOwl's sales in its existing retailers with enhanced marketing efforts, gifts with purchase and sampling. Tevelin says, "You get in a store, and you are far from done. There's so much more growing to do with the stores that have been good to us."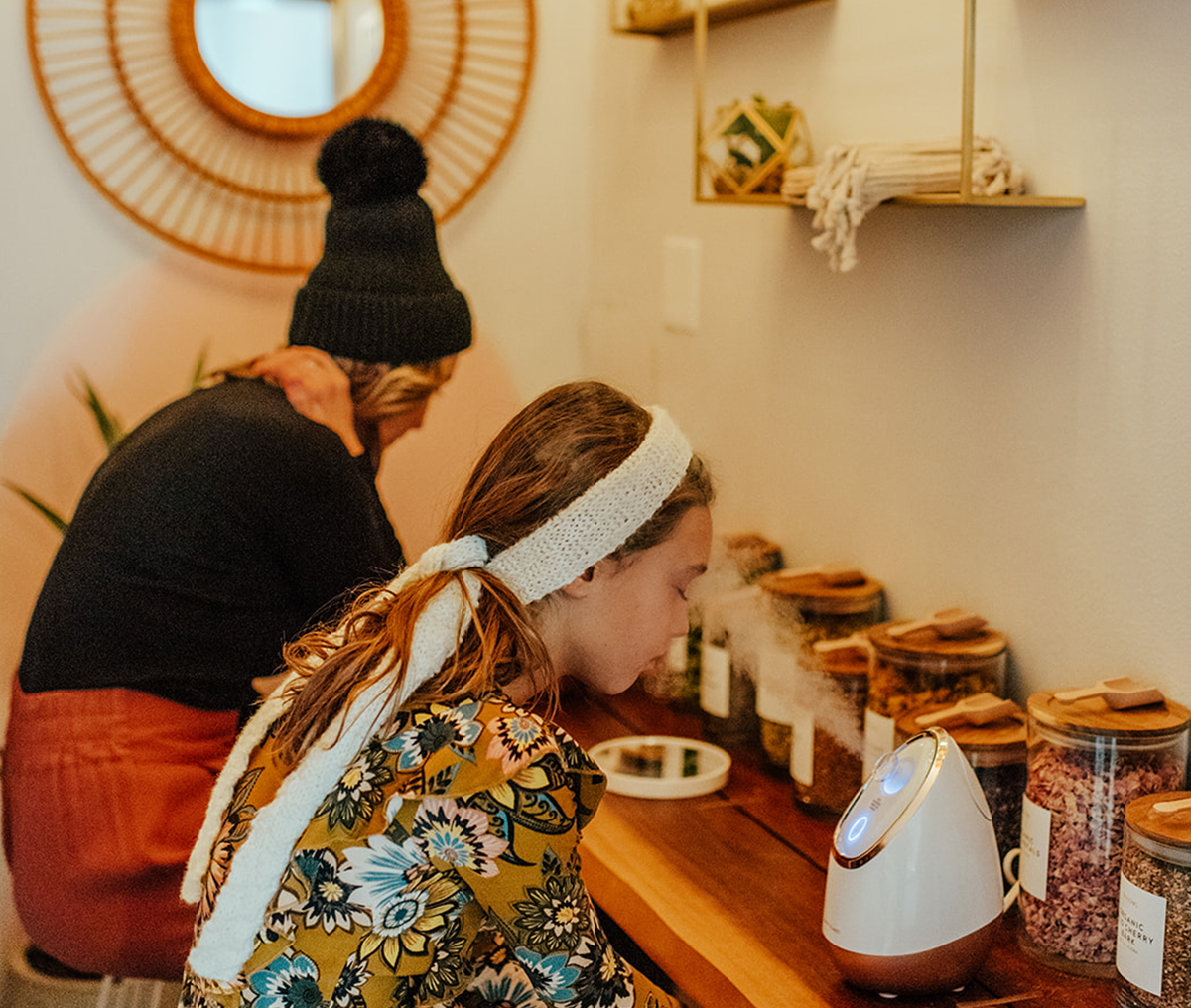 As she focuses on SkinOwl's upcoming grand opening, Tevelin says, "My hope and intuitive belief is that this store will serve as a place to remember what it's like to be social…While I know this has been a horrific and unpredictable year for brick-and-mortar, I feel that people will want to be out of the house, exploring, visiting the places they loved before the pandemic. I choose to move in the direction of my hopes, not my fears.