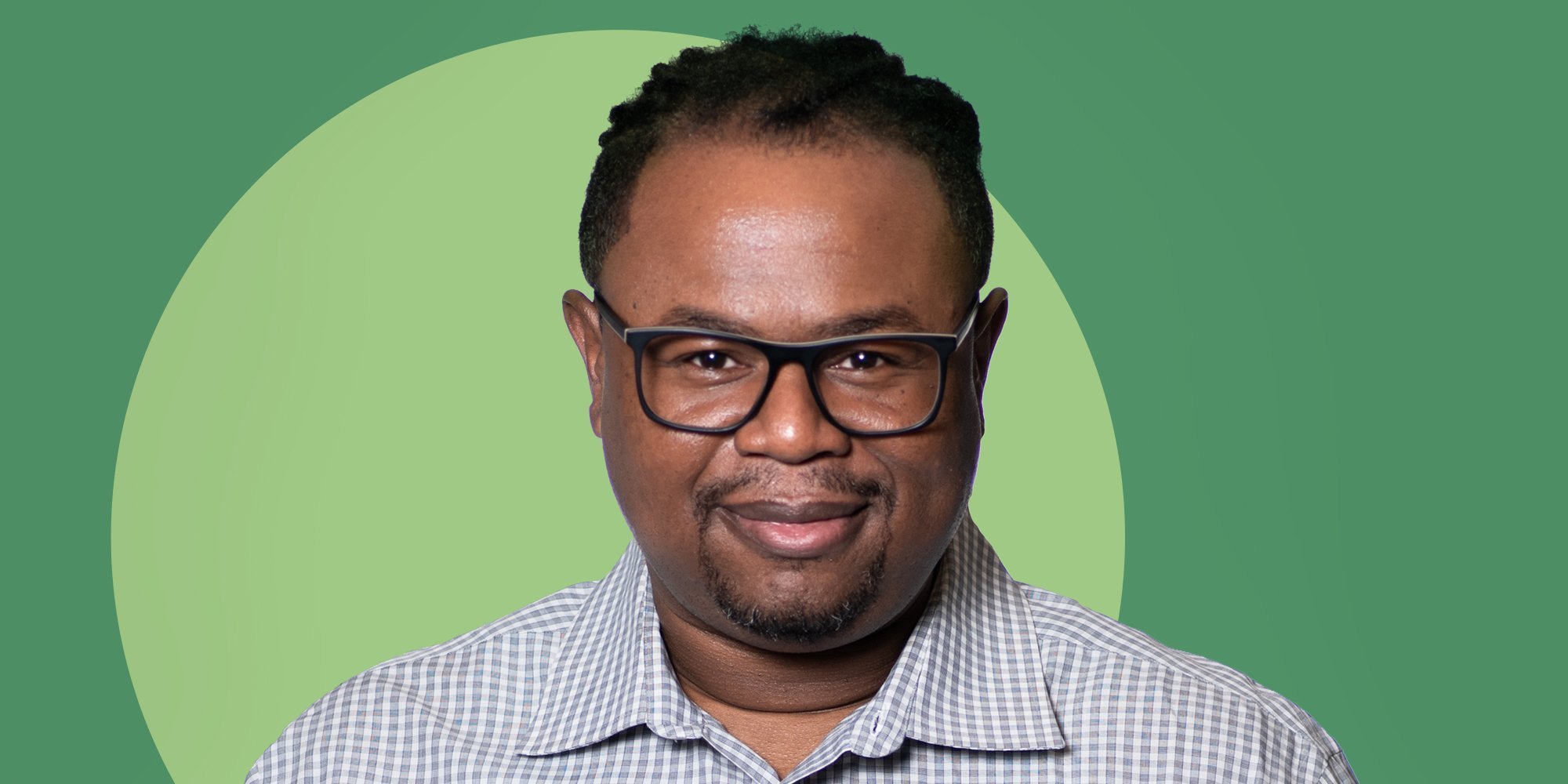 mSEED Group's Anthony Standifer Has Helped Scores Of Black-Owned Brands Launch. Their Biggest Challenges Came Later.
As most beauty industry insiders know, there's an entire ecosystem of companies largely hidden to the public necessary to bring the brands to market that consumers know and love. Contract manufacturers are crucial creatures in that ecosystem. One of those contract manufacturers is mSEED Group, a multifaceted firm that pairs production with marketing services for indie beauty brands. Started by beauty industry veterans Anthony Standifer and Erica Douglas six years ago, the firm has helped launch over 150 brands, many of them from underrepresented entrepreneurs of color. Beauty Independent spoke to Standifer about the unique challenges that Black beauty brand founders face—challenges he, as a Black male business leader, has dealt with firsthand—the retail progress that's been made in recent years, and the work that still has to be done to level the playing field.
How did you get into beauty?
I've been in the beauty space now for 20 years. When I started in the beauty space, I spent 14 years working for a bunch of different companies on the marketing and brand management side. First, entry-level brand manager positions and, then, middle management positions. About eight of the 14 years were spent in different divisions of Revlon. I worked in their professional and multicultural division managing brands here in the U.S. and abroad.
About six years ago, I met Erica Douglas, who would become my business partner. She had a crazy idea of opening a contract manufacturing company, and she had already actually started moving on the idea conceptually. The gap that we knew [existed] was that it was difficult for small indie brands to find a contract manufacturer. A lot of places that do small batches say, "Oh, there's an existing formula, you put your fragrance in and go." We'd love to be able to give people the ability to do more innovation within the space and, in addition to that, be able to still do small quantities.
MSEED Group is a product development and contract manufacturing company. We specialize in small emerging companies in the space. The second conversation we've had has been around, what else do these customers need? The biggest need was really around marketing and brand management. They've got this idea, and they have social media accounts, but, outside of that, they're not sure how to scale their business. So, the second part in the secret sauce of our company was that we offered marketing and consulting support services. We initially envisioned ourselves like a little incubator of sorts of beauty brands. It was an ambitious, audacious goal. Then, both of us quit our jobs and said, "Let's go out and do this thing." That was the genesis of what is now mSEED.
What do you mean by small batch?
I have a no minimum batch requirement. I will make 25 units of something for someone if they need it, and I can then scale and make 25,000 units of that same item. The thing that we educate our customer base on is that the economies of scale are very, very prevalent at small batches, under 20, under a thousand units. If you want 25 units of an 8-oz. product, I may have to charge you $15 a unit to make that. If that's cool with you, then you at least have the ability to not spend all of your cash on inventory in order to get your idea into the market and validated. There's been an overwhelming response from customers willing to pay the incremental cost in order to get their idea out there so that they can then use other available funds, of which there are little, supporting the growth of the brand.
Typically, 25 is the exception, I don't get very many people these days that come in and say they want 25 units, but I do get people who say they need 100 to 250 units of something in order to get it into the market. They're working on a limited budget and want to get out there, but they have an amazing idea, and they can do it with a custom formula and a small-batch quantity.
How much money does it take for a beauty brand to overcome the initial "danger zone" of a new business?
Say you have an amazing idea for a haircare product. Guess what? There's 200 other companies that have an amazing idea for a hair product. You find out that, maybe what you thought was a compelling, unique selling proposition doesn't resonate so much with your customer base, but something that you thought was just eh, people find that's the best thing about this product. So, allowing yourself time to validate what standout point of differentiation is going to be can take six months to two years depending on who you are and what kind of traction you find once you get into the marketplace.
Then, you say, "Great, I figured that out." Most people think, "I'm generating six figures. I got a customer base. I got a viable commerce. I got opportunities. Life is going to be good at that point." I tell people that's when the really hard part starts because now you're officially in business. When you're in business, now you need the resources that it takes to stay in business and grow your business.
You quickly realize that the expectations placed on you as a brand owner have grown. Before, you didn't have much to lose because you didn't have anything to start with. It was just time, and the money that you spent. With six figures of income and a viable customer base, and trying to make decisions on supply chain distribution, cost of goods, infrastructure and building those things out, maintaining and accessing retail distribution to grow your business and the funding that it takes to do that is always deeper water than you expected as an entrepreneur, but that's the call of duty. That's what the beginning is.
[The amount] varies. Having lived on the largest side of the business when I worked in divisions of Revlon, problems don't go away. Now you've got a $25 million break, guess what? The shareholders are expecting certain bottom-line profitability in addition to incremental growth year over year. Then, the challenge is, how do you continue to do that in the marketplace with all of the competitive dynamics? So, operating even at that scale presents a whole lot of challenges, which is why I think we see a lot of big multinational brands having so much difficulty in finding growth in their own organic brands because, now the indie market has exploded in a great way, they understand consumers and know what's happening at the ground level. So, the big guys are like, "What do I do now?"
What are the most critical spends for indie brands with limited funds? What shouldn't they spend on?
The thing that people have to do as an indie brand is establish what makes them different and unique. The playing field is not just about who I see on the Target or the Sephora shelf. In the olden days, who's on the retail shelf was your clearly identifiable competition. In today's marketplace, it's so much bigger than that because of e-commerce and social media. You have more competition from just a sheer numerical perspective. Brands have to identify very distinguishable points of difference above and beyond I have natural ingredients. That is almost assumed at this point.
What is the niche that you're trying to target? I give people long lectures about being in a niche and being the best at that niche because, once you establish yourself there, you can then do other things. If you come out and tell me you're all things for face from serums to exfoliants to moisturizers and everything else, what makes you different than any Estée Lauder brand? Or every brand that's out there in the indie marketplace? That's a hard part of competition to justify.
As far as what you may not need, many times, I get asked, when should I have a PR campaign? What do you want to get out of PR? As long as you are realistic about public relations not being a linear line to brand revenue sales, then it's OK to do PR, but, if you need the money to generate sales, then it's not time to do PR.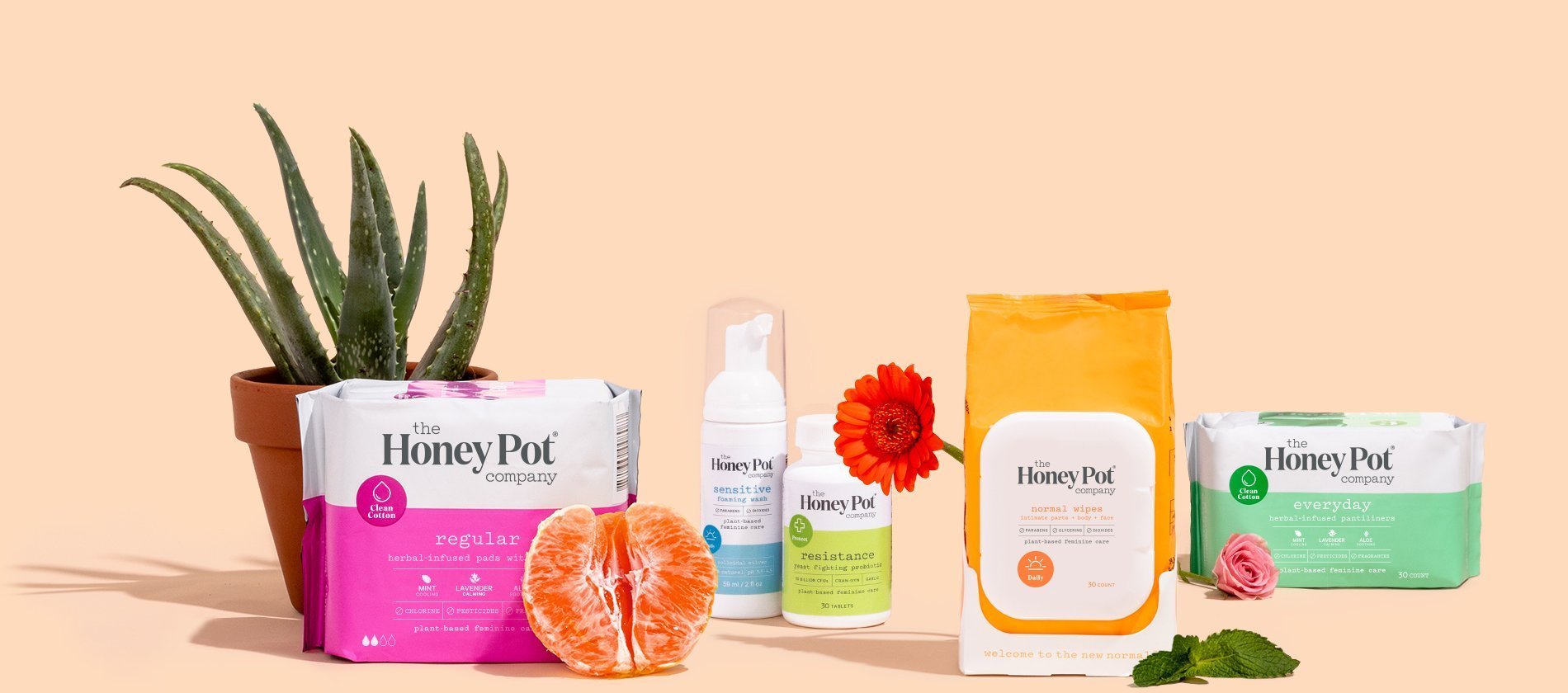 What are specific challenges Black founders and entrepreneurs face in the beauty industry?
I've been in business now about 16 years and have probably come across at least 300 or so different companies. I'm an African American male, my business partner is an African American female, and many of our customers are people of color just because they see somebody that looks like them. It becomes an immediate connection, and it's been a great thing for us because we know that this community has been very underserved. Our ability to provide access to formulations and manufacturing has been amazing.
I recognize that the majority of businesses are not going to succeed. You've got an idea, that doesn't mean that your idea is great. You're passionate about it, but the market doesn't necessarily say it's something they need. Here's where it becomes interesting. I have a ton of people who have amazing ideas who have businesses that have gone beyond proving minimal product viability, but then get stuck. They're doing six figures in their business with decent margins—50% gross margins or better—but then they are tasked with, how do I scale and grow to the next level? Growing to the next level requires funding.
A great example is one of my customers who in May was supposed to launch in Sephora. She'd been in business for three years and built an amazing base online. She's got a substantial six-figure business. She made an amazing partnership with Sephora to come in as a woman of color founder with retail distribution, which is extremely difficult to do inside of Sephora, and she doesn't have any money to fund her work.
Her launch was in May, but we've been dealing with the issue since December or January, where she's like, "I know the order's coming, I've had these great conversations, we're ready to go, and I can't find a funder that will give me a loan in order to do this. I've got a PO. I should at least be able to walk into a bank and get a business loan or credit line." Nope, not happening. So, we're looking at angel investors and VCs. [They don't] even a return phone call.
It was literally a five-month process down to the very wire finding someone who would provide funding for her business. It's not just about the order itself, it's about the additional marketing in order to promote the launch at Sephora. So, you funded your PO. Now, how do you then go out at a new scale and promote the fact that you're now available in Sephora stores so that you can have the type of movement that then justifies your being there?
I wish I could say that was an anomaly, but it's not. It's the experience that I've seen with many of the Black-owned brands. The data's really crystal clear that in the VC community that less than 1% goes to Black founders in general. If you're a Black woman, it's [even lower]. At the same time, Black women are the fastest-growing entrepreneurial population in the country. Thirteen percent of the population is African American. Forty-four million people are Black in this country. In the beauty and personal care space, for every one product that the general market is buying, there are three that the Black consumer is buying.
Most people tend to think about haircare, but, even on facial care or body care, we still over-index. There is enough money to prove that it's a viable market, but the community that helps to build and scale a business hasn't completely aligned to say we see this. Even if these entrepreneurs are generally doing products that are targeted towards the African American or the Black community, it's still a big enough opportunity to invest in. But guess what? Black entrepreneurs are also making products that are available for the world. It doesn't always mean that it's a product only for Black people. The Honey Pot Company is a great example.
What tends to happen, at least in my experience recently, is that the media has highlighted these entrepreneurs, which I think is great, but there's only like three to five of them, and these are the three to five women who've raised a million dollars. That's amazing, but it's three to five out of 44 million people, and it's a million dollars, which, in the grand scheme of things for a business of their scale and their maturity level, is not a ton of money. When you're talking about scaling a business and really going out and doing the things that are necessary to grow it, that million dollars goes pretty quickly.
What do you recommend brands do when trying to get funding and get into retailers?
With distribution, I have seen some cracks in the ceiling in a positive way for retailers. Sephora and Ulta, as retail partners, have had extremely limited distributions for people of color on the haircare and skincare side. Only in maybe the last four to five years have I seen a significant entree from Sephora specifically on the haircare side, and it's not because brands have not gone in to say, here I am. Amazing brands have gone in that were multimillion-dollar brands.
Unfortunately, there has never been any significant traction where there was a noticeable section [of Black-owned brands]. There's been one or two brands, but nothing that was of any significance to say, "Yes, we truly represent and want to welcome a Black woman into this store to have her haircare needs met in this location." That is now evolving. I've been super excited to see over the last few years that the section is expanding. There's been outreach or at least an inclusion in terms of the accelerator programs that they brought in to talk with a few founders in the early stages to get them educated on how to do business with them. Then, some of those brands go on to find retail placement.
There's still a lot of work to be done there because there is a large opportunity to be had, but it's a starting point. I'm hoping that other masstige and luxury retailers find space to do the same. At this point, the traditional food/drug/mass retailers, the Walmart's, the Target's, Sally Beauty's of the world have figured it out. They understood this is a viable consumer. So, they dedicated significant real estate to meet the needs of the Black consumer from a haircare side. There's still some work to be done on the skincare side.
On the money side, the thing that I tell brand owners is it is going to be hard, and there is no clear answer. As a business owner myself, I have had the experience of going into banks, going through multiyear processes, providing financial information and showing a viable profitable business, only to be told no. I have gone through 30, at least, either VCs or angel investors, and done pitches to talk about the viability of my business, to show a profitable manufacturing business, to show what our points of difference are, to show the goodwill that happens as a result of employing nine to 12 people, and what that looked like from a community perspective to be told no.
[There are] waves of funding. This year has not been one of those waves. Last year, where there was a wave of funding, we were like, OK, we got to get out here, let's go. So, we spend part of our time [fundraising]. Unfortunately, it doesn't yield the results that we wanted. Now, I'm so behind on work stuff. In 2020, I can't do it. I want people to understand this. It's not just the paperwork that's associated with it. It's the networking. How do you even get the meeting? Who do you know? What do I need to do?
Many well-meaning people will come and say, "I know this person, I know that person," but it just has not led to good results. This is the area that is the most problematic. There are now two people that I can think of that are really giving money targeting specifically African American-led and female-led businesses: Richelieu Dennis with New Voices and Arlan Hamilton with Backstage Capital, I'm sure they're being bombarded with opportunities. So, it's impossible for them, with the funds that they have, to fund and nurture all of the businesses, and they shouldn't have to do all of the work.
Some African American entrepreneurs have turned toward crowdsourcing. It gets awareness. I call it more of a marketing thing that will help you to build a base of initial consumers. But the idea of getting $30,000 or $50,000 in small contributions when you spent three months on the campaign is nice, and it gets you moving, but it's a lot of work and that just gets you out of the gate. You're going to need a lot more in order to really get out there. And, if you raise $50,000 [crowdfunding], you've hit a home run. In most cases, you're getting $10,000, which, again, is good, but it's surely not enough. This idea of going to friends and family for initial seed funding is just something that doesn't exist at the same level [for Black-owned companies] that it does for other companies.