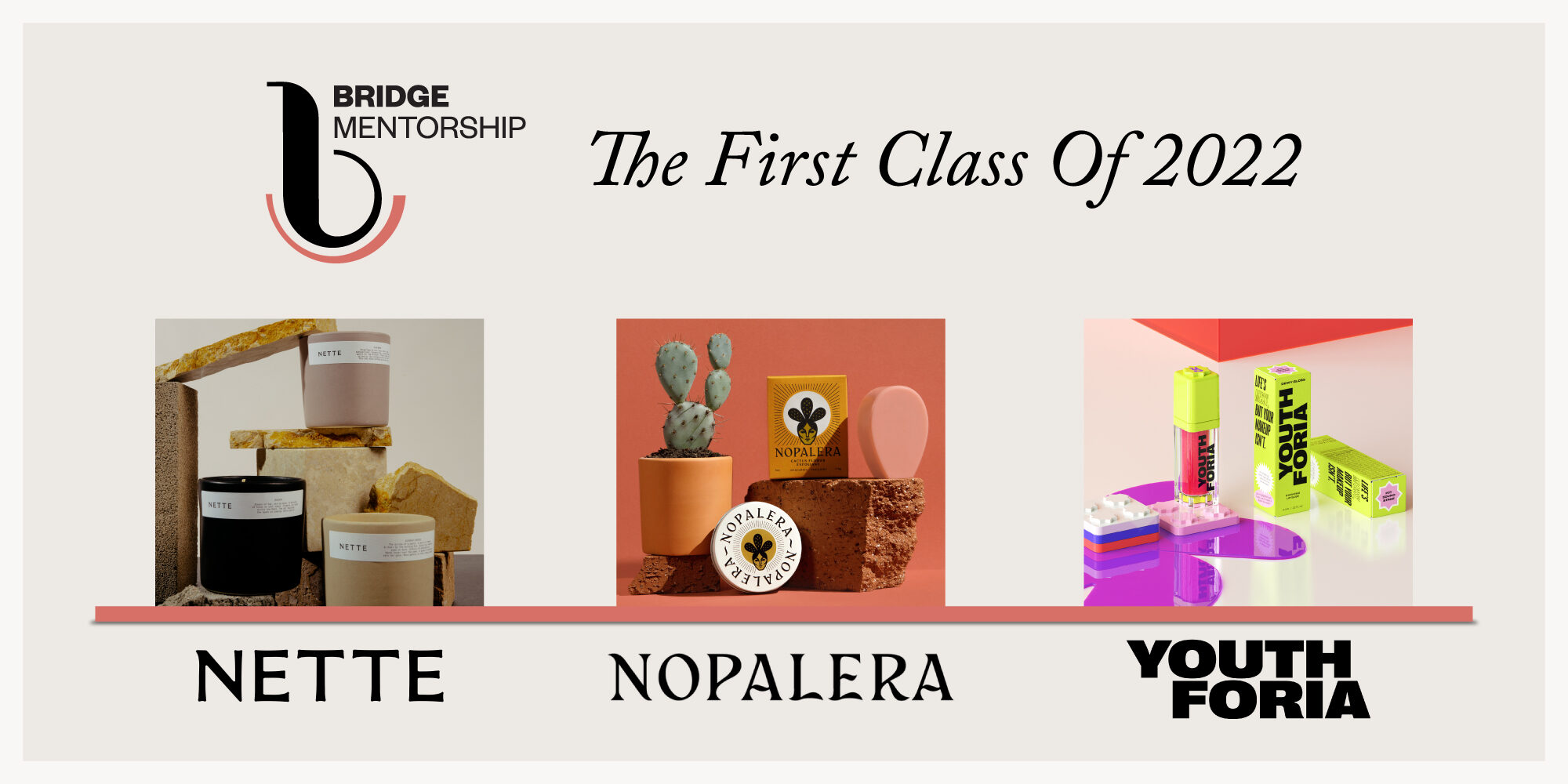 Nette, Nopalera And Youthforia Selected For Inaugural True Beauty Ventures Bridge Mentorship Cohort
Nette, Nopalera and Youthforia have been selected for the inaugural cohort of the True Beauty Ventures Bridge Mentorship. 
The luxury candle maker founded by Carol Pyle, bath and body care specialist founded by Sandra Velasquez, and gen Z clean color brand founded by Fiona Chan, respectively, were among over 100 applicants for the first cohort of the program, which was created by True Beauty Ventures, an early-stage beauty and wellness investment firm founded by Rich Gersten and Cristina Nuñez, in partnership with Beauty Independent. It features a structured curriculum designed to drive meaningful personal and professional development for beauty and wellness entrepreneurs, and identify paths for their brands to become ready for institutional funding. 
"True Beauty Ventures exists because there is such a need for guidance, support and funding for early-stage beauty," says Gersten. "We believe the Bridge Mentorship Program will provide another access route for brands to take on their growth journeys."
With so many brands vying for three spots, Gersten and Nuñez had their work cut out for them. The founders played big roles in their choices. "Carol, Sandra and Fiona each have clear superpowers that struck us immediately, from resilience, grit, tenacity to brand vision, passion and innovation," says Nuñez. "These dynamic women will excel in the program and bring very valuable contributions to the cohort." She adds, "We know that being a founder can be lonely, and it was important to us to cultivate a strong network of diverse entrepreneurs that can lean on and learn from each other." 
Nuñez says she is confident Nette, Nopalera and Youthforia all have "breakthrough" factors, be they thoughtful branding, solid organic social followings or beloved products, with the potential to enable them to stand apart in their categories. On top of those factors, the categories they're in are experiencing significant momentum right now. 
"It was important to us to cultivate a strong network of diverse entrepreneurs that can lean on and learn from each other." 
Velasquez launched Nopalera's range of Mexican botanical-infused soaps, scrubs and solid moisturizers priced from $14 to $32 in November 2020. In the year-plus since the brand's debut, Velasquez has secured retail partnerships with an array of retailers, including Beauty Heroes, The Alchemist's Kitchen and Nordstrom. She hopes what she learns from the Bridge program can accelerate Nopalera's already rapid growth. 
"There are many great founders and ideas out there, but many lack the resources to help propel them to the next level of growth," says Velasquez. "I am confident this incredible and intimate opportunity will create long lasting relationships that will not only serve my brand, but my entire community."
For Bridge's first cohort, the program runs from this month to May. Applications for the second cohort will open in the spring. Applicants not chosen in the first round can apply for the next cohort. Nuñez says, "We would also encourage brands to engage with us on social channels and share progress since their last application."