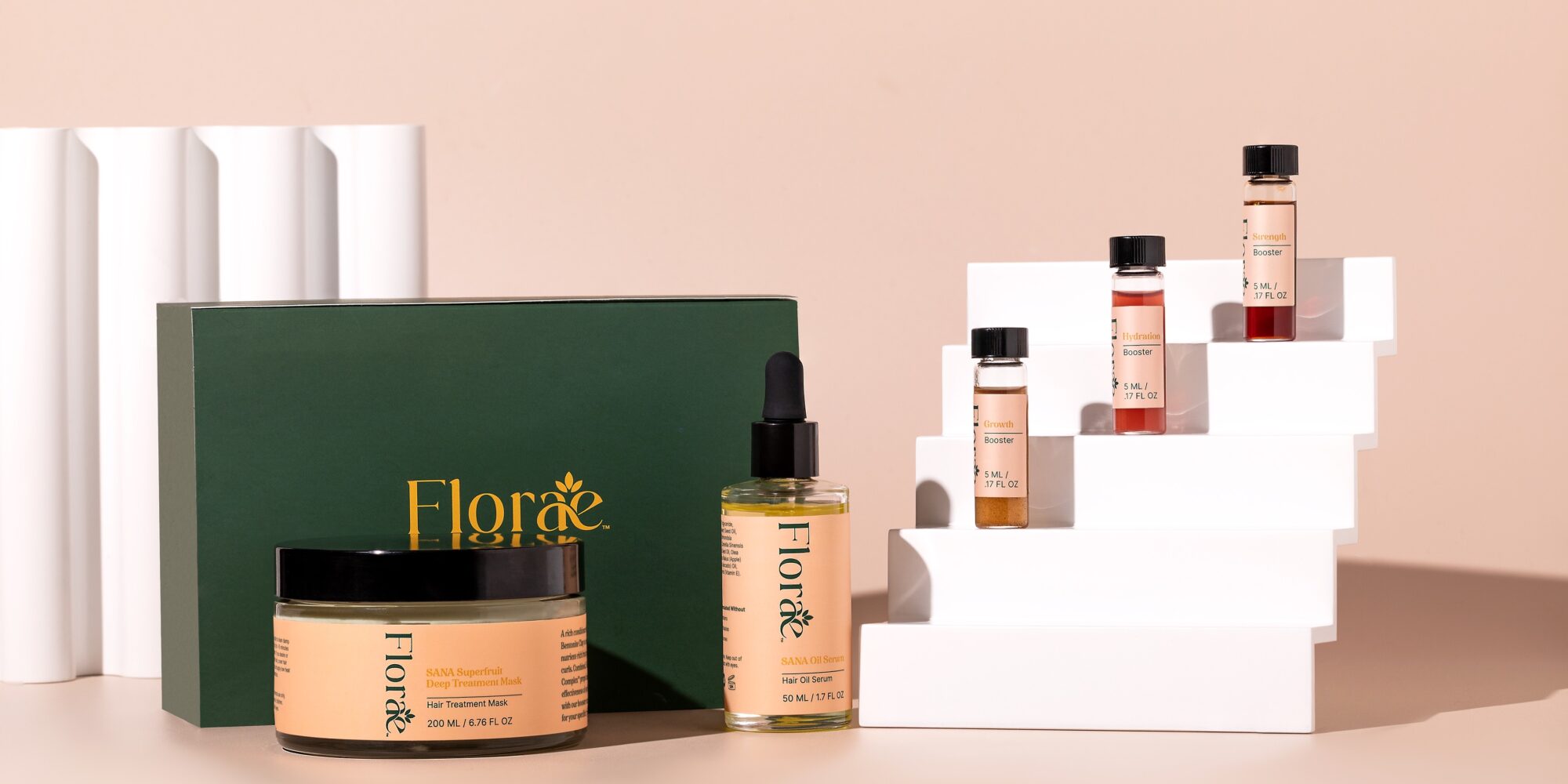 Neuroscientist Natalie King Brings Science To Textured Haircare With New Brand Florae Beauty
In September, Natalie King, a neuroscientist who's worked at major healthcare companies and holds a Ph.D. from University of Illinois Chicago, launched Florae Beauty with textured haircare products that can be tailored for people needing extra help with hydration, growth or strength. But she has a broader vision to create a science-backed textured haircare company that provides consumers clinically proven haircare and guidance from experts.
King says her ambition is for Florae to become "Johnson & Johnson meets L'Oréal." It's busy conducting clinical tests to validate the hair results real people achieve from its products. And it plans to offer telemedicine-style consultations with trichologists, dermatologists and other practitioners to assist customers with meeting their hair health goals.
"As a scientist and a former healthcare provider, I do know that there's a lot more that goes into haircare. It's not just the product that you select, especially for women. We have these different stages in our lives, whether it's childbirth or menopause or general stress," says King. "So, I wanted to have a brand that would consider great products and services, but how do you also bring women along in that sort of journey of what's going to happen over time? How do you think about their health and their agency through the lens of their beauty routine? That's how it all started and where we're hoping to go."
King's journey from scientist to producer of science-y hair stuff started four years ago in her kitchen, where she began experimenting with deep conditioner formulas after being let down by what she tried on the market. She went through countless iterations in her kitchen and tapped cosmetic chemists for further iterations before finally hitting on a blend of aloe, avocado oil, banana fruit extract, coconut extract and more that was effective for her hair.
The blend has become Florae's hero product, SANA Superfruit Deep Treatment Mask. It cost close to $70,000 to bring that product along with the brand's SANA Oil Serum and boosters for hydration, growth and strength to market. Florae's vegan products stick to natural plant oils and extracts, and feature Jamaican black castor oil in an ode to King's Jamaican roots. The ingredient is known to promote hair growth. The products are scented with essential oils and are free of phthalates, parabens, silicones and sulfates.
For Florae's launch, it produced 1,500 units for each of its five stockkeeping units. SANA Superfruit Deep Treatment Mask is priced at $49 and SANA Oil Serum is priced at $45. King says, "Our initial run has been smaller in order to manage our cash flow against other brand initiatives like additional R&D, our hair science studies and new product development starting in January."
Florae aspires to have transparent and circular supply chain and manufacturing process. Its behind-the-scenes partners such as packaging and label suppliers and cosmetic chemists are local to St. Louis, where the brand is based. King says, "It allows for us to be really responsive to any challenges that might come up and be much more efficient in our product development process."
Florae's products are packaged in recyclable glass jars, bottles, and components, and it factored in biodiversity as it formulated. King says, "I was trying to be intentional about sustainability and not just from the perspective of, 'Am I using the right components?' Yes, we're using an eco-friendly product. However, at scale, can the environment handle that?"
"If someone tells you no, you simply move on and find someone who will tell you yes. Never give up."
While Florae is designed for textured hair, King says the brand meant for anyone interested in hair wellness and health. She explains Florae's target customer is "a woman who wants to see a brand that is considering their whole self, from start to finish. She values a luxury experience in her products." Since Florae's debut, it's received sales from a mix of gen Z, millennial and boomer customers.
Florae is positioned as a prestige haircare brand. King attributes its pricing to ingredient quality and concentrations, and the economics of business expansion. She says, "We use our ingredients in higher concentrations than maybe a standard product. We wanted to make sure we were able to recoup that cost and to be able to support what we want to do next in terms of product development."
Florae expects to expand its assortment with shampoos, conditioners and styling products. A portion of its proceeds will benefit organizations that support young women and girls pursuing STEM careers as well as women and girls dealing with hair loss due to diseases like lupus and cancer.
In 2023, King will collect and analyze customer data to determine the retailers that could be a fit for Florae. At the moment, its retailer wish list includes luxury department stores such as Nordstrom and Saks Fifth Avenue, specialty beauty chains such as Sephora and clean beauty retailers such as Credo and The Detox Market.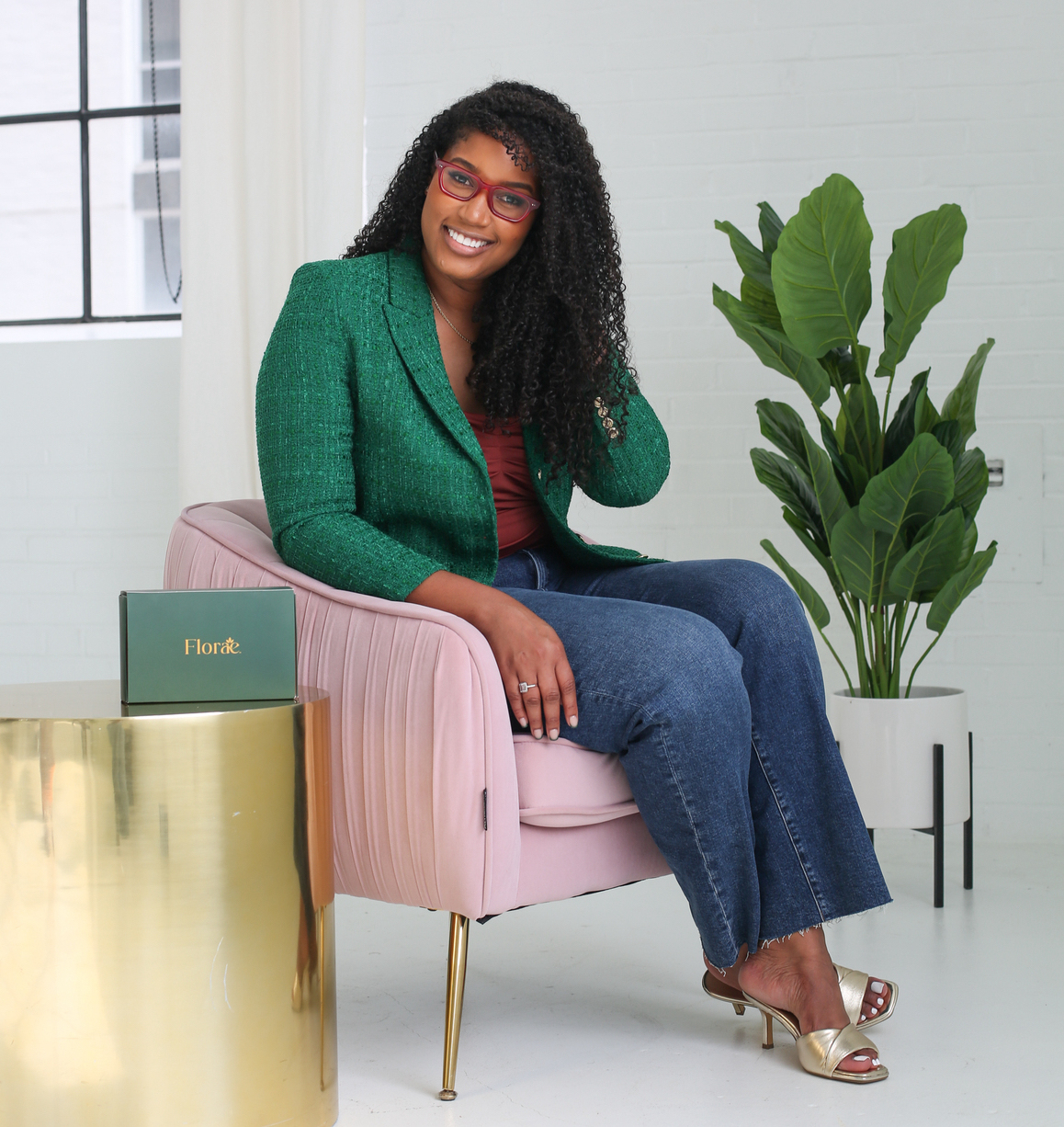 To date, Florae Beauty has raised over $550,000 in funding from angel investors, notably Dave Peacock, COO of Continental Grain and former president of Anheuser-Busch, and secured a $50,000 grant from St. Louis-focused organization Arch Grants. As a Black woman, King faced challenges common to Black entrepreneurs when they fundraise.  She says, "It takes longer, there can be extra hurdles to jump through sometimes, a lot more is required to prove viability, and there's often a lack of understanding by the investors at the table of the markets you're trying to serve."
For indie beauty entrepreneurs looking to fundraise, King advises, "Know the small details of your business more than anyone else and be prepared to share them. Build relationships with all potential partners early using tools like LinkedIn. If you're pitching an official venture firm, research what their investment thesis is first to make sure your business aligns with the types of companies they traditionally include in their portfolio. Always be respectful and never burn bridges. If one firm is not a match, it's very possible that they are in close connection with others, so always leave a good impression."
King attributes her fundraising success in part to her perseverance. "I drew on my own sense of resilience and 'never take no for an answer' attitude to keep me going, the same attitude I used to get my Ph.D. at 26," she says. "I think, if someone tells you no, you simply move on and find someone who will tell you yes. Never give up. If you truly believe your company is needed in the market, there is a partner who will see that vision with you."