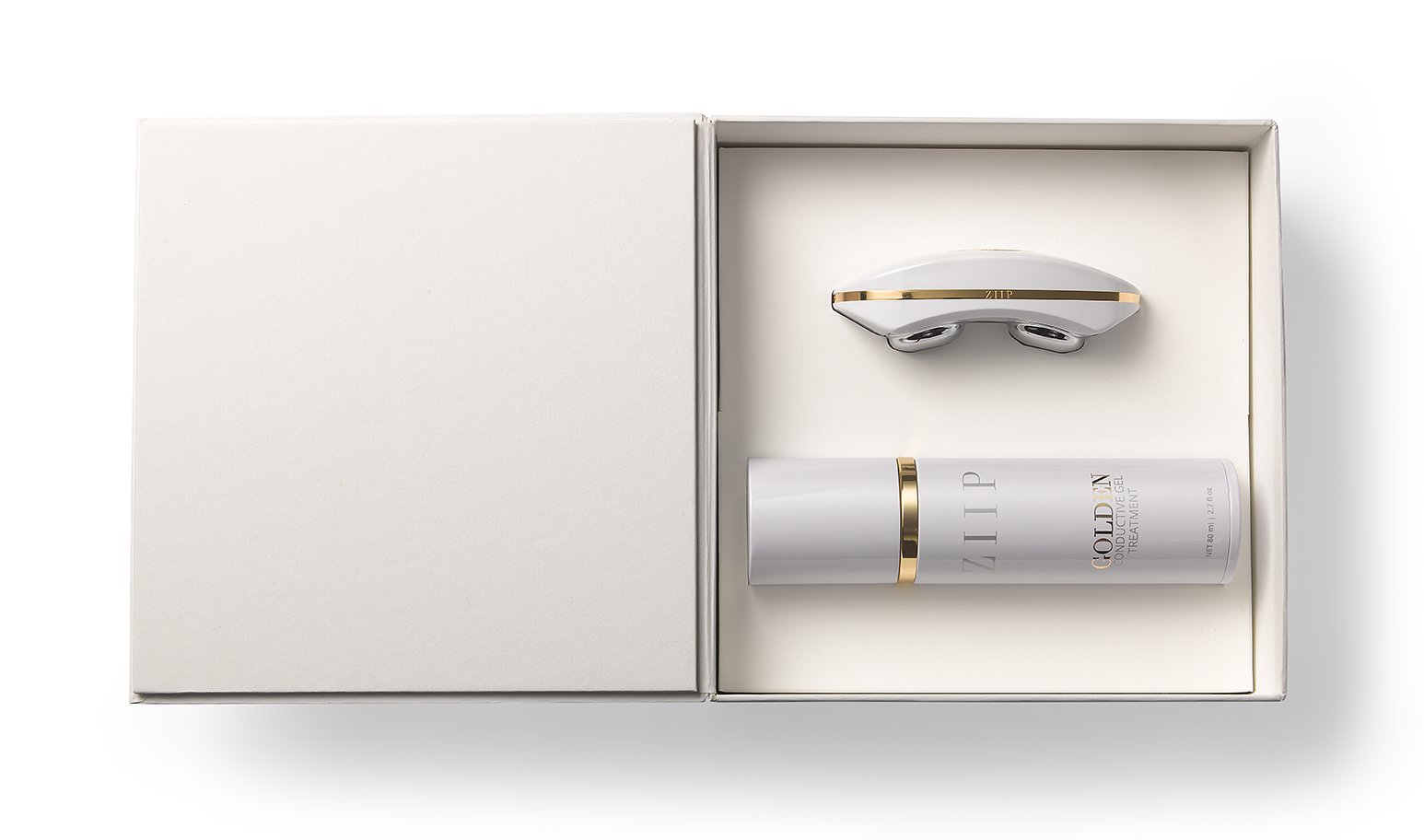 New At-Home Beauty Devices Bring The Doctor's Office To Consumers' Doorsteps
Not too long ago, non-invasive beauty devices were relegated strictly to doctor's offices and spas. But ever since the Clarisonic facial cleansing brush hit the market in 2004, the at-home beauty gadget segment has exploded with an array of tools that modify previously professional-only treatments for at-home use. Today, skincare consumers around the world can play aesthetician in their bathrooms.
According to a recently published report from P&S Market Research, beauty devices are forecasted to reach $16.7 billion in global sales in 2023, up from $5.5 billion in 2017. An increasing level of comfort with non-invasive aesthetic treatments coupled with technological innovations and a deeper understanding of treating skin issues has led to consumers' willingness to spend a premium for the latest gadget, provided it's got the skincare cred to back it up.
With so many entries into the market and a rush of launches looming, plus the ballooning of the category in China, it's clear devices are becoming more advanced and more common. While technology and efficacy have improved, that doesn't mean there aren't risks, something Neutrogena discovered the hard way with the voluntary recall of its light therapy acne mask due to risk of eye injury. There's a fine line between being strong enough to show real results and being safe enough to be used by untrained hands without professional consultations in uncontrolled environments.
To make sense of the beauty industry's high-tech hot streak, Beauty Independent talked to four experts in at-home tools—Robb Akridge, founder REA Innovations and co-founder of Clarisonic, Melanie Simon, aesthetician and founder of Ziip Beauty, Ellen Marmur, dermatologist and founder of Marmur Metamorphosis, and Dara Levy, founder of DermaFlash and DermaPore—about where the device category is headed, increased scrutiny around safety, growth potential, and how to handle the problem of replenishment.
On Inspiration
Microcurrent, LED, sonic waves, body firming and beyond, there are countless medical and spa gadgets being translated to the consumer space. Marmur's MMSphere LED treatment pulls from her work with photodynamic therapy centered on blue LED light to treat visible and invisible precancers. With nine light options, it's designed to address acne, wrinkles, redness and dullness with over 220 LED lights emanating 12 inches away from skin to illuminate the face, neck and chest simultaneously.
Neutrogena's relatively affordable light therapy mask is off the market for now, but high-powered high-end varieties of the full-face LED contraption channeling Hanibel Lecter or Jason Voorhees from "Friday the 13th" have been multiplying. Dr. Dennis Gross's DRx SpectraLite FaceWare Pro is a particularly popular version of the mask. Celebrity facialists Angela Caglia, Shani Darden and Georgia Louise have unveiled the Cellreturn LED Wireless Mask, Déesse Pro LED and Glolite LED Mask, respectively.
Levy's DermaFlash brought dermaplaning out of the spa. Her latest device, DermaPore, was inspired by a professional-grade ultrasonic pore cleansing spatula that replaced extractions at her former spa. Similarly, Simon's Ziip device mimics her signature nanocurrent facial that she explains involves "different types of electrical current and different machines to encourage skin to heal itself while also lifting, sculpting and coaxing out that lit-from-within glow." Body firming is transcending spa treatments, too. The maker of NuFace has released what it describes as the first FDA-approved microcurrent device to tackle mild to moderate cellulite on the thighs and butt.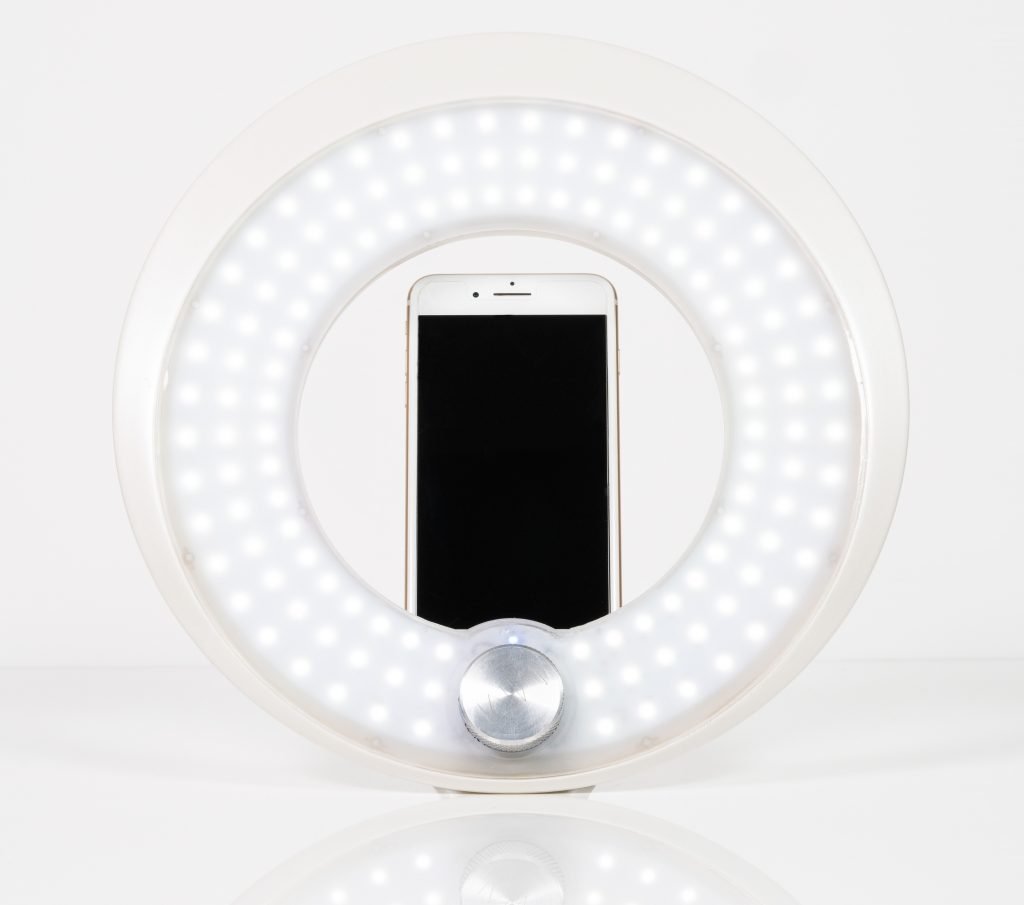 On Safety
Consumer comfort with devices eclipses what it was in the past, but safety recalls like what occurred with the Neutrogena Light Therapy Acne Mask could cause them to become wary. Currently, Akridge says the U.S. Food and Drug Administration only requires devices that permanently change the structure and function of the skin to be registered and approved. Machines that don't make medical claims are considered cosmetic and aren't required to register with the FDA, and safety testing is left to the manufacturer. A laser hair removal device, for example, would need FDA approval since it changes the amount of hair on the surface. A cleansing tool such as the Clarisonic doesn't as it's considered purely cosmetic.
Despite beauty devices not technically needing to be registered and approved by the FDA, Akridge argues it behooves entrepreneurs serious about entering the category to go the extra mile and conduct clinical tests for safety and efficacy. "This remains the challenge to the entrepreneur out there making an at-home beauty device, how to create something that mimics professional treatment that is absolutely safe for the consumer," he says. "When inventing something, you should see how powerful you can get it and, then, dial it down until your safety studies results show that it is absolutely safe."
FDA approval doesn't eliminate any chance of harm. The recalled Neutrogena mask was FDA-approved. User compliance is never guaranteed, and that's why some brands feel it's essential to go above and beyond to ensure safety. For Simon's nanocurrent Ziip, she says, "There are several important safeguards from internal temperature controls [the device will automatically turn off if it goes above a certain temperature] to thresholds where it cannot exceed a certain current level and several circuit board features centered to ensure customer safety." Marmur says, "We include safety goggles, a lens diffuser to reduce glare, an automatic shut off timer at 20 minutes, and other safety features that exceed requirements."
On Replenishment
Another major issue device brands face is the problem of replenishment. How do you keep consumers coming back once they've already paid top dollar for a device? "The only way to generate this additional revenue is to develop a device that is dependent on a part or formulation which enables it to function better than without it," says Akridge. For Clarisonic, that was the brush heads. The brand explored topical products for replenishment, but they weren't robust sellers. "Clarisonic had an entire range of cleansers, and what we learned is that consumers felt their cleansers worked well with it and did not use ours," says Akridge. "Even though we knew that our cleansers were designed for our sonic technology, consumers elected to use their own."
Akridge cautions against strategies that practice "lockout," a feature where after X number of uses, the device won't turn on, and consumers have to purchase a new tip or service period. "The most successful avenue is to pair formulations with a device where you can't get the same results if other formulas are used in the device," he says. "You have to make consumers proud that they are using the best system possible for their skin and, then, it becomes a natural repurchase." On top of repurchasing hurdles, return rates relatively lofty for the beauty industry have plagued devices. Akridge reasons consumers are accustomed to returning electronic products in a manner they aren't topical beauty products. Device brands have to bake the greater return rates into their business structures.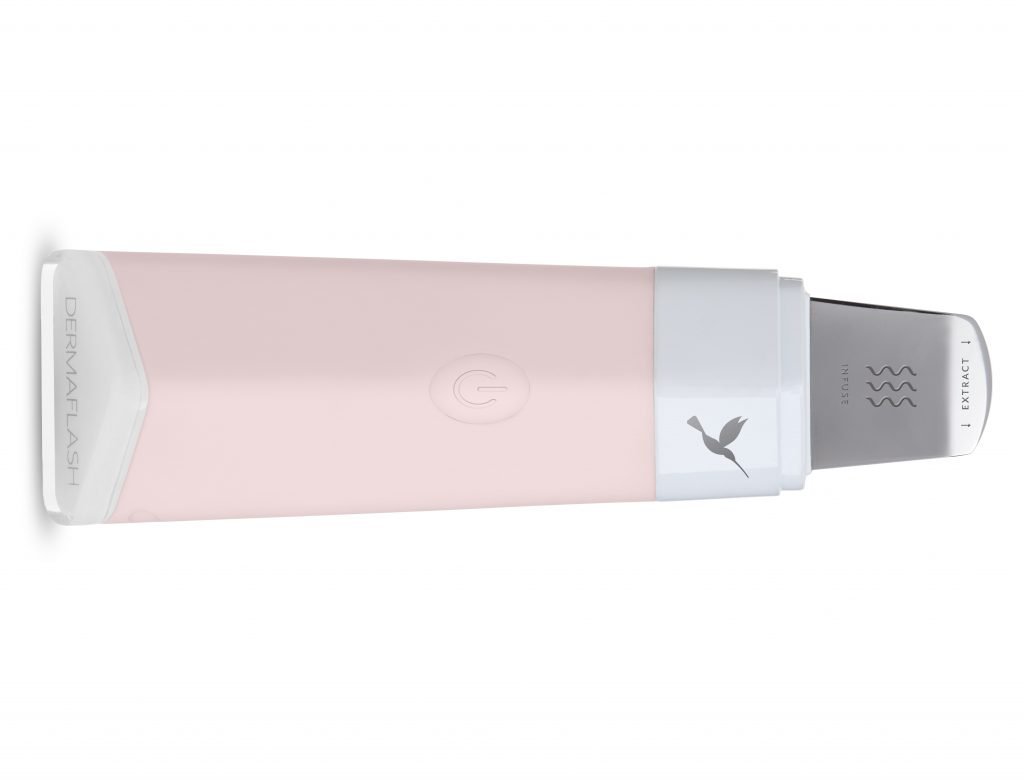 On Lessons Learned
If developing skincare devices was as easy as developing topical skincare products, there'd be 10- and 12-step device regimens. Tricky manufacturing has kept barriers to entry comparably high. "It is not a linear, efficient process to creatively design a complex device that requires many special parts from various vendors," says Marmur. "Sourcing the manufacturing was also unexpectedly difficult. As an entrepreneur and a physician, I was not accustomed to being so patient." Her advice for wannabe beauty device marketers? Marmur recommends, "If possible, work with a group that has done similar projects, has vendor relationships, has a proven track record that they can maintain organized project management and avoid rush fees when possible."
For Simon, the speed bump came with the promotion of the product. "I wanted everyone to share the same passion that I did and still do, and I just assumed they would, but it is a hard sell, whether to a retailer, a consumer or an investor," she says. "I would offer this advice: Do the work, have a launch plan, never stop planning, be ready for anything, and be open-minded. To really get something going, you can't just expect it to catch fire and spread."
On Opportunity
With so much diversity of offerings, it might seem like the market is tapped, but device experts say there remains room for more. "I predict there will be a renewal of interest in home muscle-toning devices and also fat-stimulating devices for areas of volume loss," conjectures Marmur. Akridge thinks there are plenty of gaps in the device field ripe for innovation (he's in the process of launching a device in the near future, but is keeping mum on details). He says, "Personalization is an obvious choice for this category. Who knows, maybe a cleansing device tailored for your skin type or skin condition? Or a laser that has a step-up feature as your skin changes after the first treatment?"
Akridge is bullish on at-home anti-aging devices. "What will accelerate the device category will be aging millennials and the baby boomers," he says. "Most procedures in professional offices deal with skin aging issues. As new professional treatments are invented, the aging consumer will want them at home." The intersection of beauty and medical technology will expand as professional treatments are introduced. It's up to entrepreneurs to satiate consumers' rising fascination with the buzzy products.
Key Takeaways
The at-home beauty device category is expected to reach $16.7 billion by 2023, up from $5.5 billion in 2017.
As consumers' comfort levels with in-office procedures has risen, their willingness to spend on premium at-home devices has increased.
Finding a balance between efficacy and safety is the responsibility of manufacturers, which need to test devices on untrained users paying to the uncontrolled environments at consumers' homes.
Replenishment will continue to be a hurdle, so brands will have to get creative to find ways to keep consumers engaged, be they from hardware replacements to app programs to specialized topical skincare systems.
Robb Akridge, co-founder of Clarisonic and creator of a forthcoming beauty device, predicts personalization will be big in the beauty tool category.