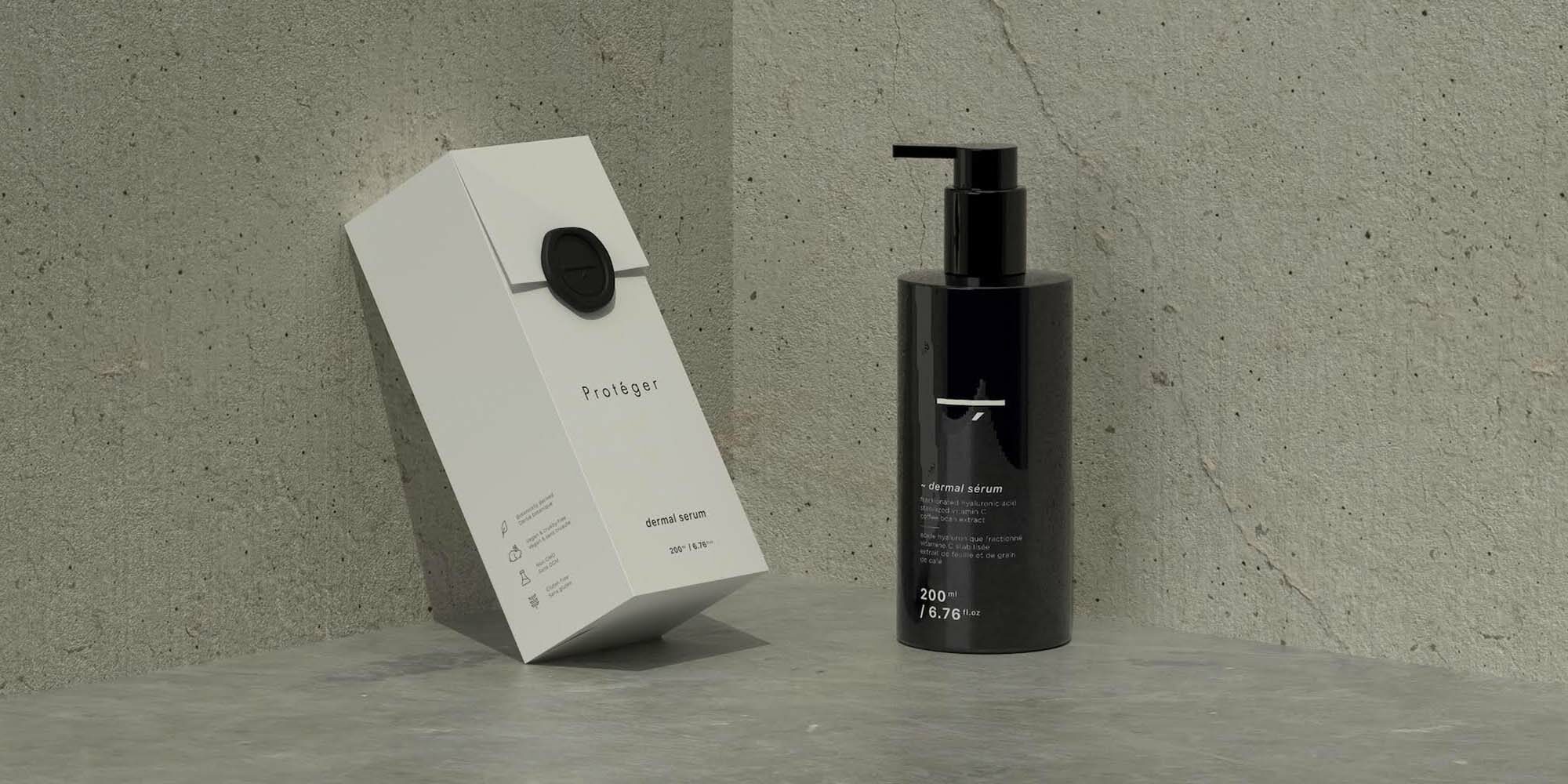 These Five New Beauty And Sexual Wellness Brands Are Here For Consumers' Post-Pandemic Needs
If Beauty Independent editors' inboxes are any indication, brands are diligently planning for warmer months, when consumers can congregate outside and maybe get a bit rowdy. Recent pitches scream: Stylish razors! Body toning tools and creams! Pedicure protocols! SPF in every format! As evidenced by a barrage of sexual wellness launches, beauty entrepreneurs also appear to be acutely aware that people are anticipating putting their vaccinated bodies to good use with new partners for the first time in over a year. Skincare still remains a strong driver of brand creation, but neophytes in the segment are attempting to differentiate themselves with inventive offerings defying categorization and buzzy new ingredients. In our most varied roundup yet, we spotlight five new brands coming from a diverse group of founders
serious about serving the needs of life after lockdown.
Roots & Bloom: Over the past year, consumers haven't had to worry much about the state of their feet. Who's peeping at their toes? Now, as post-lockdown sandal season fast approaches, they may be gazing down at their peds in despair. New foot care specialist Roots & Bloom arrives just in time. Sherri Reid started developing the range of luxe, vegan foot therapy products to heal her own feet, which were becoming increasingly dry, hardened and scaly with each passing year.
"I began to get more frequent pedicures while also trying an array of other measures that included slathering on Vaseline and sleeping in a pair of tube socks at night," she laments. "I also tried various foot scrubs, creams, foot soaks as well as scaling as a way of keeping that dry, hardened, flaky skin at bay. It was always a losing battle. That's when I started conducting an extensive amount of research and experimenting with various formulations."
It took Reid three years to develop a product line and regimen that worked for her feet. Priced from $25 to $65, Roots & Bloom has launched with five targeted treatments featuring chemical exfoliants and moisturizing agents. They have skincare-worthy active ingredients such as hyaluronic, mandelic, salicylic and glycolic acids, niacinamide, aloe leaf juice, avocado oil, shea butter, jojoba seed oil, and rose hip seed oil. 
"Our products are dedicated specifically to helping achieve optimal foot care and are formulated with high-quality ingredients that are clean, herbal as well as natural," says Reid. "We offer a truly new and innovative approach to removing dry, hardened, flaky skin in order to achieve and maintain smooth feet in a fast, simple and relative cost-effective way."
Roots & Bloom has been in direct-to-consumer distribution since going live late last year, but Reid is interested in bringing the brand to prestige retailers like Sephora, Ulta Beauty, Bluemercury, Neiman Marcus, Nordstrom and Macy's. The downside of starting during the pandemic was that Roots & Bloom had to navigate supply chain delays. The upside was that it was able to be a resource for consumers tending to their feet at home as nail salons were shuttered. 
"This prompted many to look for products and regimens online to support their own,DIY foot spa regimens," says Reid. "Because we launched in an online and DTC format, we were there and ready to meet this need with our new Foot Therapy Skin Care line."
Now that spas and salons are open again, Roots & Bloom's products can be used as supplemental care between appointments. "Some of our clients use our Foot Therapy products post pedicure to stretch out the time between visits," says Reid. She adds that, though she launched Roots & Bloom mostly with women in mind, she's seeing a growing amount of interest from men.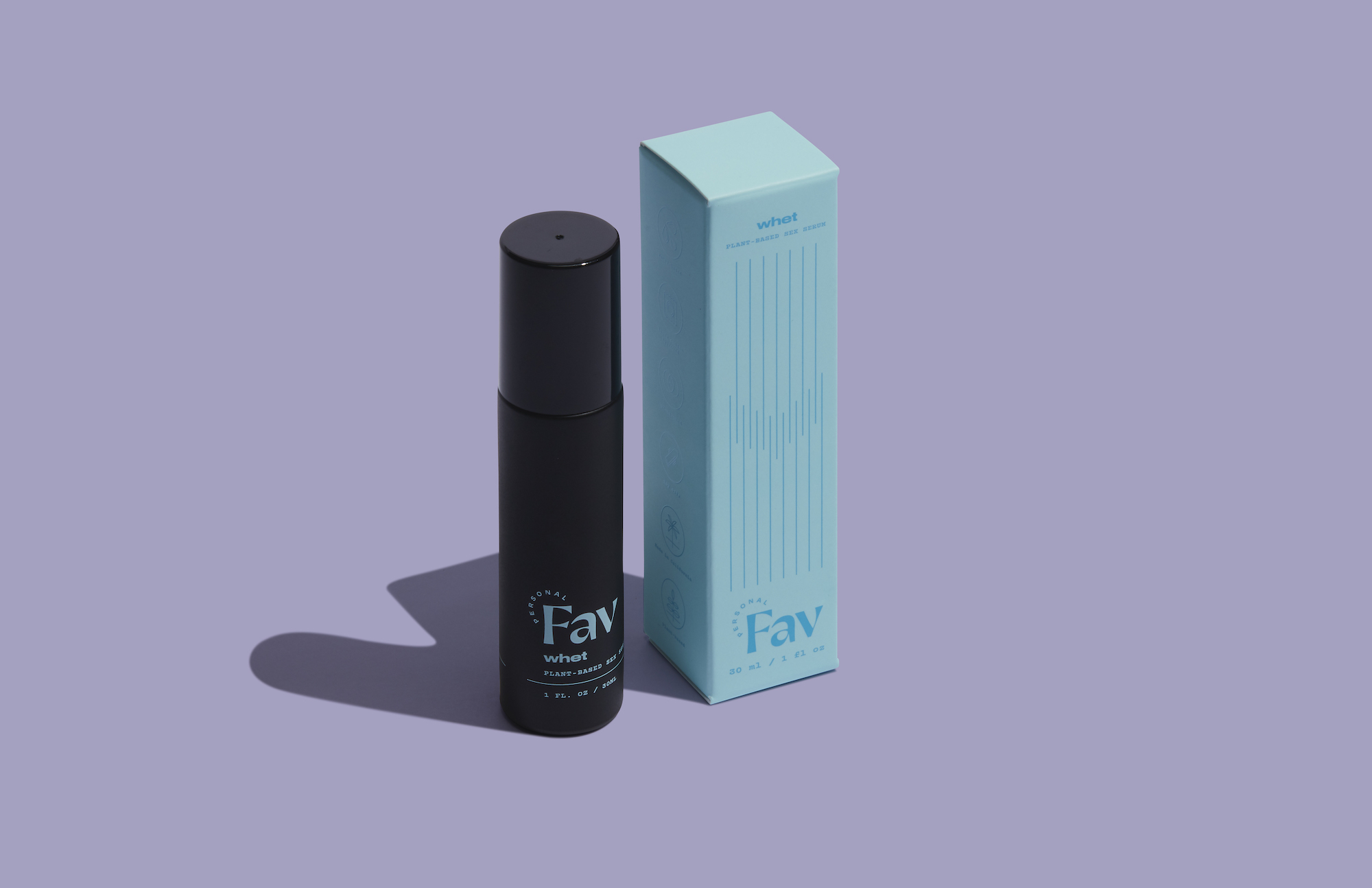 Personal Fav: The pandemic has pushed the topic of sex to the fore for many consumers. Who wasn't having it? Who doesn't want to have it? Who only felt safe having it with themselves? It became clear that sexual health is important just as mental and physical health is important, and conversations around the topic became slightly less stigmatized.
As the pandemic eases in parts of the world, sex remains top of mind. Single people are eager to pursue it after being cloistered. Longtime friends Stephanie Elias and Hannah Hutton, former associate director at The Honest Co., are seizing upon this unique moment to launch Personal Fav with a single stockkeeping unit: plant-driven sex serum Whet. The product priced at $24 for a 1-oz. size is available on the brand's website. 
"For those that may be intimidated by this category, we want to help guide that user base," says Hutton. "I initially saw this as an entrepreneurial opportunity because I initially felt so awkward, sometimes still do, telling family I was working on a sexual wellness company and, then, I realized I was a part of the issue! Pleasure needs to be a part of sexual education."
The water-based serum is formulated with ingredients to lubricate and titillate. Chamomile calms skin while providing soothing antioxidant protection and inhibiting bacterial growth; ginseng enhances sexual arousal and awakens senses; horny goat weed is intended to intensify sexual desire; and hemp extract heightens sensation and diminishes discomfort without any psychoactive effects.
Whet is toy- and latex condom-safe and available on Personal Fav's website. The brand's next launch, Pique, an oil-based pleasure serum, is coming soon. The co-founders cite retailers like Goop, Thrive Market, Erewhon, Verishop, Sephora and Violet Grey as possible partners for Personal Fav. "We have plans for distribution through a retail wholesale model, but we are super proud of our DTC site and hope it becomes a place for our customers to build community through our blog The Good Good," says Elias. Hutton agrees, "We really want our DTC experience to be a foundational home base. Not only a place to shop, but a place to learn and connect."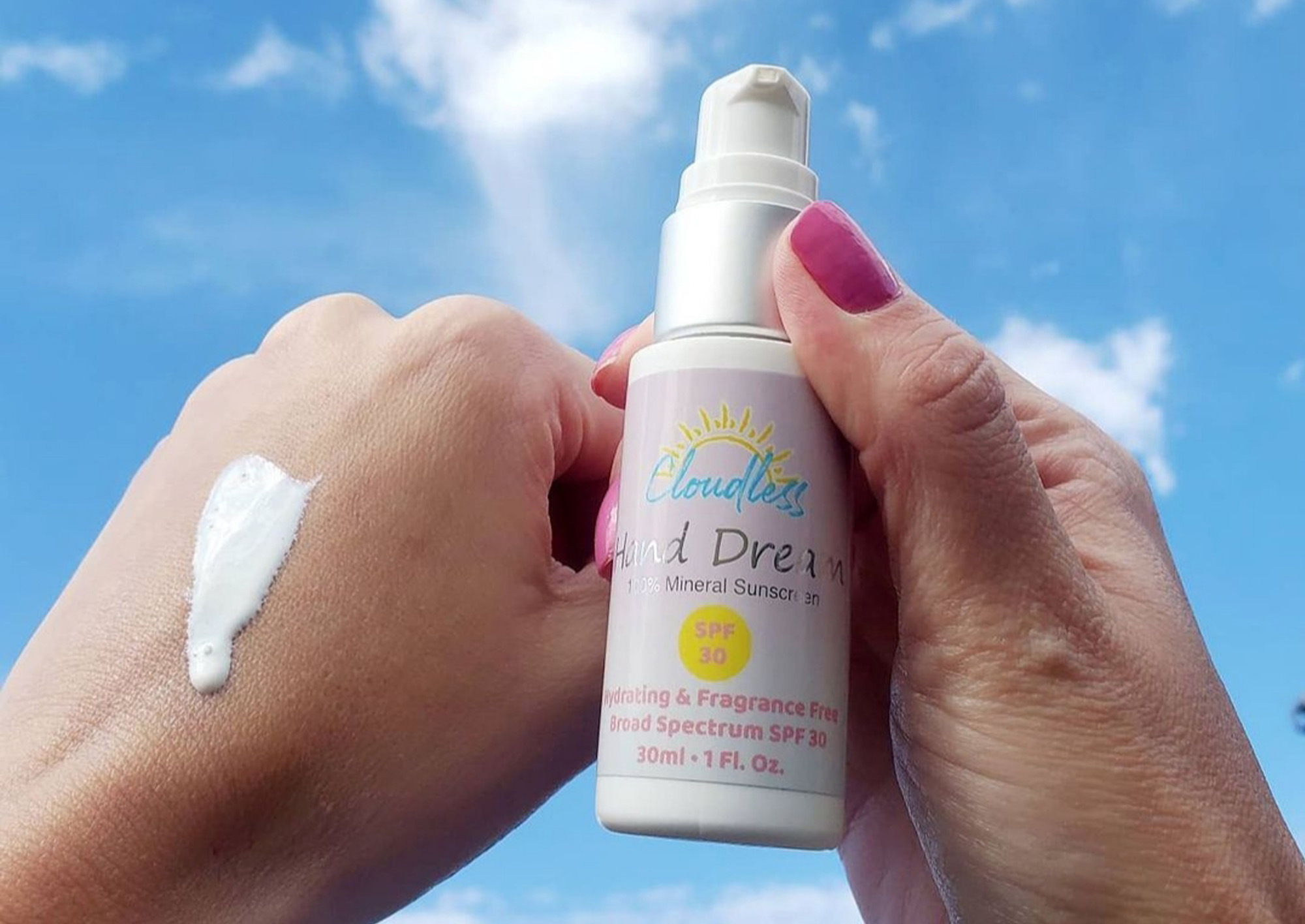 Cloudless: A South Florida native, Marlayna Schreiner grew up slathered in sunscreen and developing a refined SPF palate as a result. One gap she always spotted in sunscreen selections was a mineral hand sunscreen lotion—and she never understood why the gap existed. Schreiner exclaims, "Our hands are one of the top body parts to show our real age!" To fill the market gap, she got to work developing a mineral hand sunscreen and, in October 2020, her brand Cloudless was born.
Schreiner was exacting about the formulation for the brand's hand sun protection product, Hand Dream. "It was very important for it to be 100% mineral sunscreen for many reasons," she details. "It works right after you apply it. You don't have to wait 20 to 30 minutes for it to work like chemical sunscreen. The active ingredients are much better suited for sensitive skin and won't potentially harm your health like chemical sunscreen." 
Hand Dream is priced at $11.99 for a 1-oz. pump bottle. The compact size was also key to Schreiner. "You can throw it in your purse and use it on the go because, with as much as we are washing our hands, we need something on us to be able to remind us to reapply," she says. Cloudless has a 2-oz. alcohol-free Antimicrobial Hand Lotion as well, which is, similar to Hand Dream, priced at $11.999. It's powered by lactococcus ferment to provide a probiotic boost to skin.
"Using both products together is the perfect combo for clean, moisturized and protected hands," says Schreiner, noting that Hand Dream can be applied to protect hands when getting a UV light gel manicure. Cloudless is currently available at its website and several South Florida spas. Schreiner plans to roll the brand out to stores and television shopping in the future. CVS, Target, Ulta, Nordstrom, Sephora, Whole Foods, QVC and HSN are on her distribution wish list.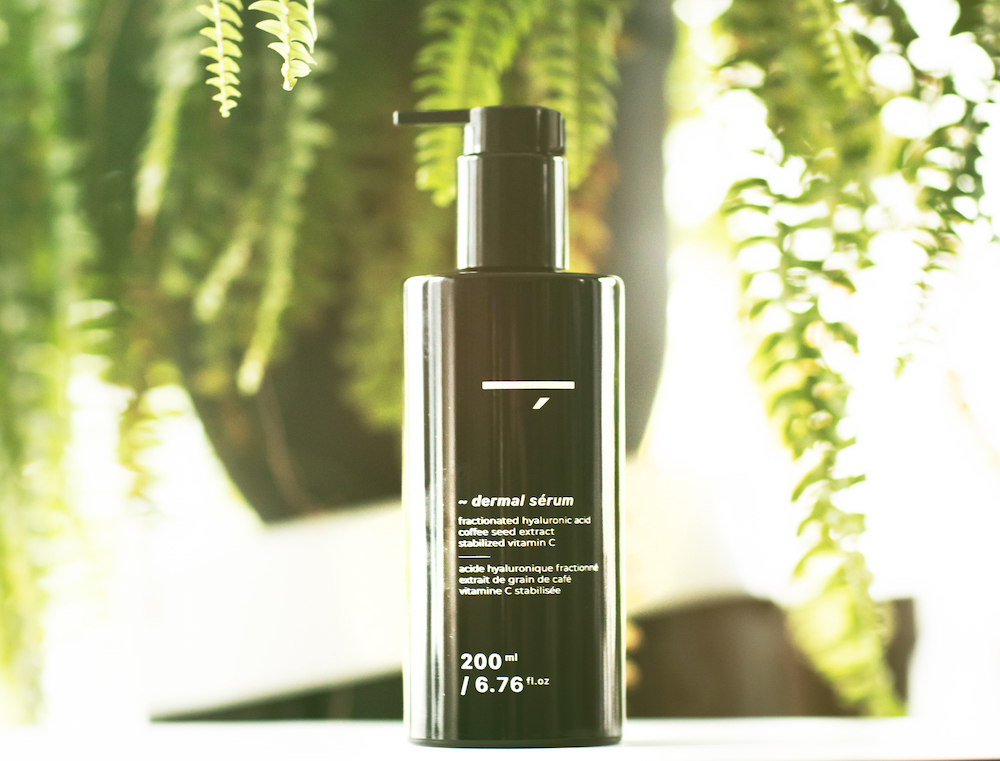 Protéger: Protéger co-founders JoLynn Henke, a healthcare consultant, and Peter Clarkson, a model and entrepreneur, were motivated to create the brand when Henke's mother Dianne fell ill with amyotrophic lateral sclerosis or ALS. Clarkson, a longtime family friend, was living in Los Angeles at the time and would send Henke best-in-class skincare for her to use during the at-home spa rituals the mother and daughter would enjoy as a bonding experience, especially as verbal communication diminished. 
Henke and Clarkson envisioned creating an elegant skincare offering that could nurture and protect all skin, regardless of a person's sex. Three years ago, the duo began developing the formula in earnest. The result is Dermal Sérum, a lightweight and hydrating emulsion enriched with aloe, coffee seed extract, salicylic acid and vitamin E that can be slathered on the body from head to toe. A 200-ml. bottle of the serum will be priced at $115.
"We dreamed up the formula and began vetting labs across the country until, finally, we found ourselves ethically and creatively aligned with a Canadian Ecocert Greenlife-certified lab," says Clarkson. "We worked together to finalize the formula in a year and gave ourselves another four seasons to run perception studies on diverse audiences varying in skin type, age, race, sex, lifestyle, and location."
Clarkson continues that unisex Protéger honors humans' multidimensionality. "We are a woman and LGBT-owned business," he says. "Our educational, professional and personal experiences have shaped our brand values of inclusivity and self-love. JoLynn's degrees in gender studies and public health, and my work in fashion alongside members of the queer community are just two examples. Both of us have seen firsthand the importance of furthering a culture that detoxes from gender expectations and embraces authentic expressions of self."
Protéger joins a groundswell of beauty brands like David Yi's Good Light that defy the staid gender norms pervasive in beauty. Clarkson believes Protéger should live in men's and women's sections at retail until sections cross gender barriers or are banished altogether. "We see Dermal Sérum as a bridge between the men's and women's sections, a product for truly everybody," declares Clarkson. "From a packaging standpoint, Dermal Sérum's minimalist aesthetic contrasts angular and soft lines. Our waterless formula omits polarizing fragrance and renders a universally alluring satin finish. It's versatile and compatible with all skin types, making it a great after-sun product for surfers, makeup primer for queens, and head-to-toe hydrator for the masses."
Henke's mother passed away from ALS on April 2, just as the inaugural shipment of Dermal Sérum was arriving from the lab. The product is available for pre-order on Protéger's website and, as a tender homage to Dianne, the brand will officially launch on Mother's Day, May 9.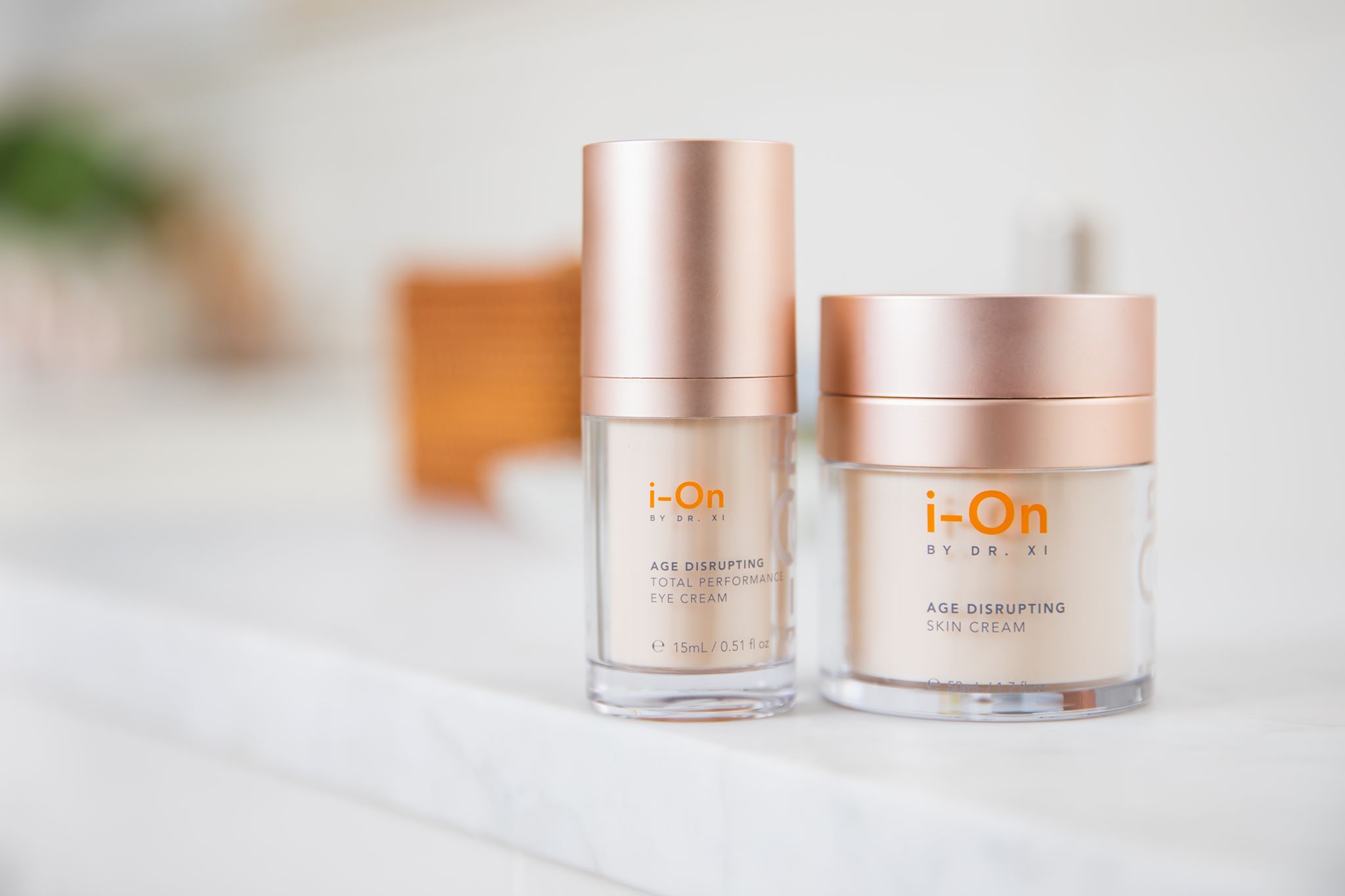 i-On Skincare: The beauty industry may have soured on the use of the term "anti-aging", but consumer still want real results from their skin care. The brainchild of Dr. Xi Huang, one of the world's foremost authorities on the effects of iron on the skin, i-On Skincare debuts this month with two products: $125 Age Disrupting Skin Cream and $80 Age Disrupting Total Performance Eye Cream. The launch duo is available for purchase on i-On's website. A lighter version of Skin Cream and a cleanser are slated for launch later this year. Further products will be rolled out in 2022. 
I-On is powered by the patented and proprietary De-Ironizing Inducer or DII technology, which helps prevent and reverse signs of aging by removing iron from the skin to stop oxidation before it starts. "During my research, we found that iron increases in the skin by 40% during and after menopause," says Huang. "This rise of iron storage leads to an acceleration of free radical production and skin aging. While antioxidants can attempt to battle  these effects, DII prevents the free radicals from ever forming in the first place."
It's been half a century since it was uncovered that free radical reactions cause aging. In the decades since, dermatologists and cosmetic chemists armed with this knowledge have tried to use it to prevent and repair the damage to the skin caused or exacerbated by free radicals. I-On takes a novel approach to the free radical fight. "DII technology is the most significant discovery since retinols in the 1980s," declares Joe Gubernick, i-On Skincare's lead advisor. Gubernick brings more than 60 years of experience to i-On, including being head of R & D and global CMO at Estée Lauder.
I-On's clinical results are compelling. At the end of a 42-day trial, 100% of 60 female participants reported that their skin looked softer, more hydrated, smoother and healthier.