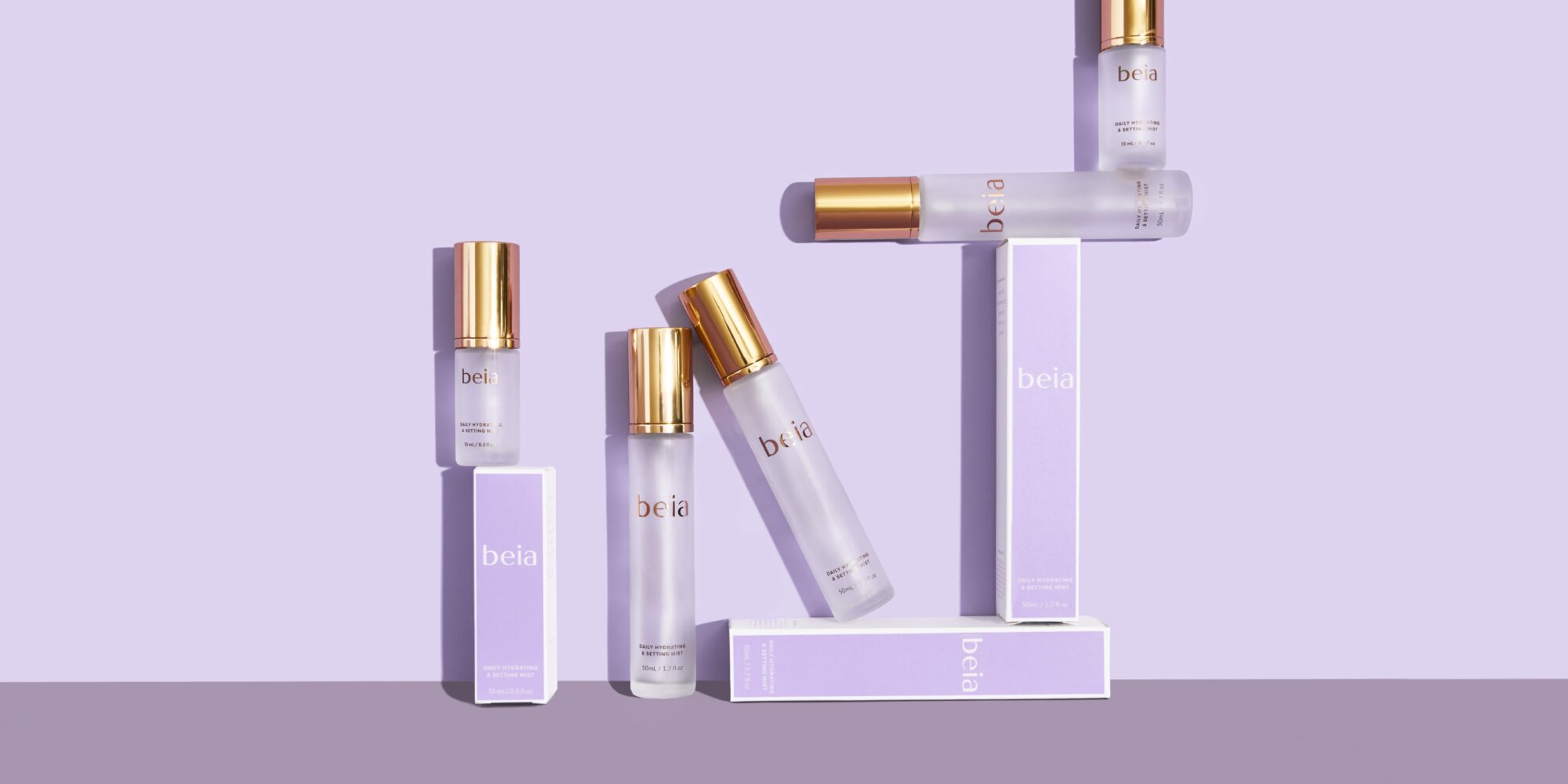 This New Brand Already Has Discerning New York Brides Singing Its Praises
At 15 years old, Brittany Lo started a mascara line called B.lo Cosmetics with a $2,000 loan from her grandmother. "I spent $300 on my logo, and that was that. I still have mascara tubes from it at my parents' house today. Needless to say, I didn't sell through them," she says. "It didn't discourage me. It made me realize I want this."
Lo didn't wait too long before she gave entrepreneurship a second shot. Instead of a beauty products company, following stints as a management trainee at L'Oréal and an intern at Strivectin, she launched Beautini, a provider of makeup and hair services for New York weddings, in 2015, about a year after she graduated Babson College.
"It was going to be proof of concept for my product line," she says. "Like I learned with mascara, it's very hard to get in front of a large group of women without a ton of marketing experience. With Beautini, we go into their homes or they go into our office. We do hundreds of weddings a year and, at this point, six years in, we've done thousands of weddings. We are the biggest bridal beauty company in Manhattan."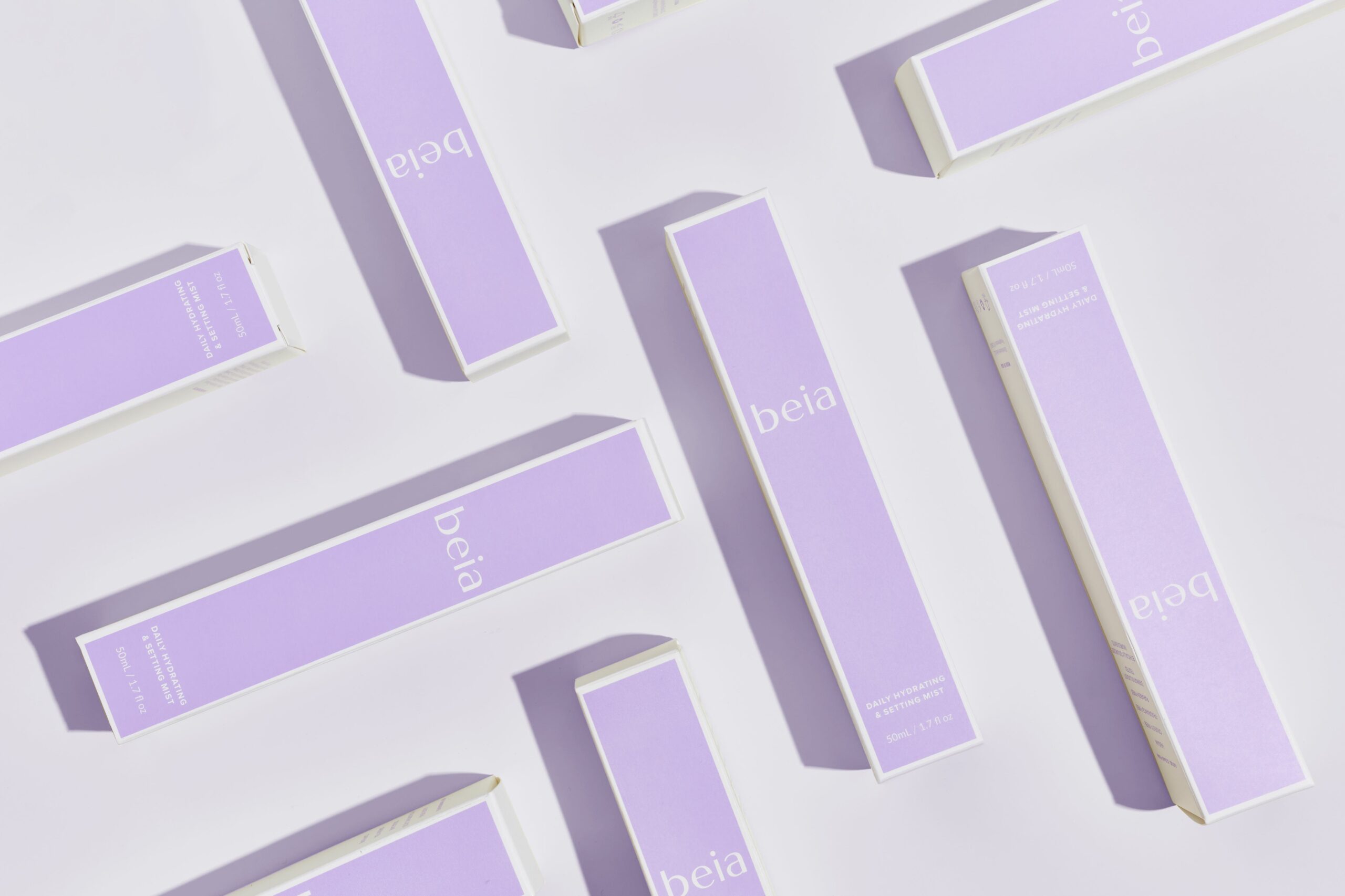 Orchestrating the biggest bridal company in Manhattan didn't quash Lo's passion for creating beauty products. In fact, listening to brides convinced her that there was room in the market for more. Beginning with $48 Daily Hydrating & Setting Spray, Lo has introduced the brand Beia to span beauty and sexual wellness with offerings that give consumers quality without confusing them.
"Women have found that beauty can be intimidating and overwhelming, and it's not necessarily inclusive for someone who doesn't have a baseline level of beauty education. That was really important for me to understand," says Lo. "In addition to being inclusive—I'm half Chinese, half Irish—it was important to me to be very welcoming in how we talk through products, what the directions sound like and what the products names are. So many women I taken the time to talk to say, 'I walk into Sephora, and I'm so embarrassed to ask, What does an eye cream do? Or where do I put this product on my face?' That really opened up my eyes to where the white space might be in the beauty industry."
"I wanted to launch with one product and for that one product to be universal so all people could feel like they could use it, and I wanted it to be multipurpose."
Daily Hydrating & Setting Spray has a clear-cut product name and unfussy, but elevated packaging. Its box is white and purple—Beautini's signature color—and its glass bottle features a gold foil Beia logo. Lo spent eight months perfecting the spray's nozzle to ensure it produced a fine mist. The formula contains aloe vera, hyaluronic acid, squalane, green tea and caffeine.
"Experiences are so important to me. It's always about the experience and not just the product. There's a difference between a mist where you get globs on your face versus a super fine mist," says Lo, continuing, "I wanted to launch with one product and for that one product to be universal so all people could feel like they could use it, and I wanted it to be multipurpose so you could integrate it into your life. I wanted to keep it approachable and straightforward while being a really luxurious product."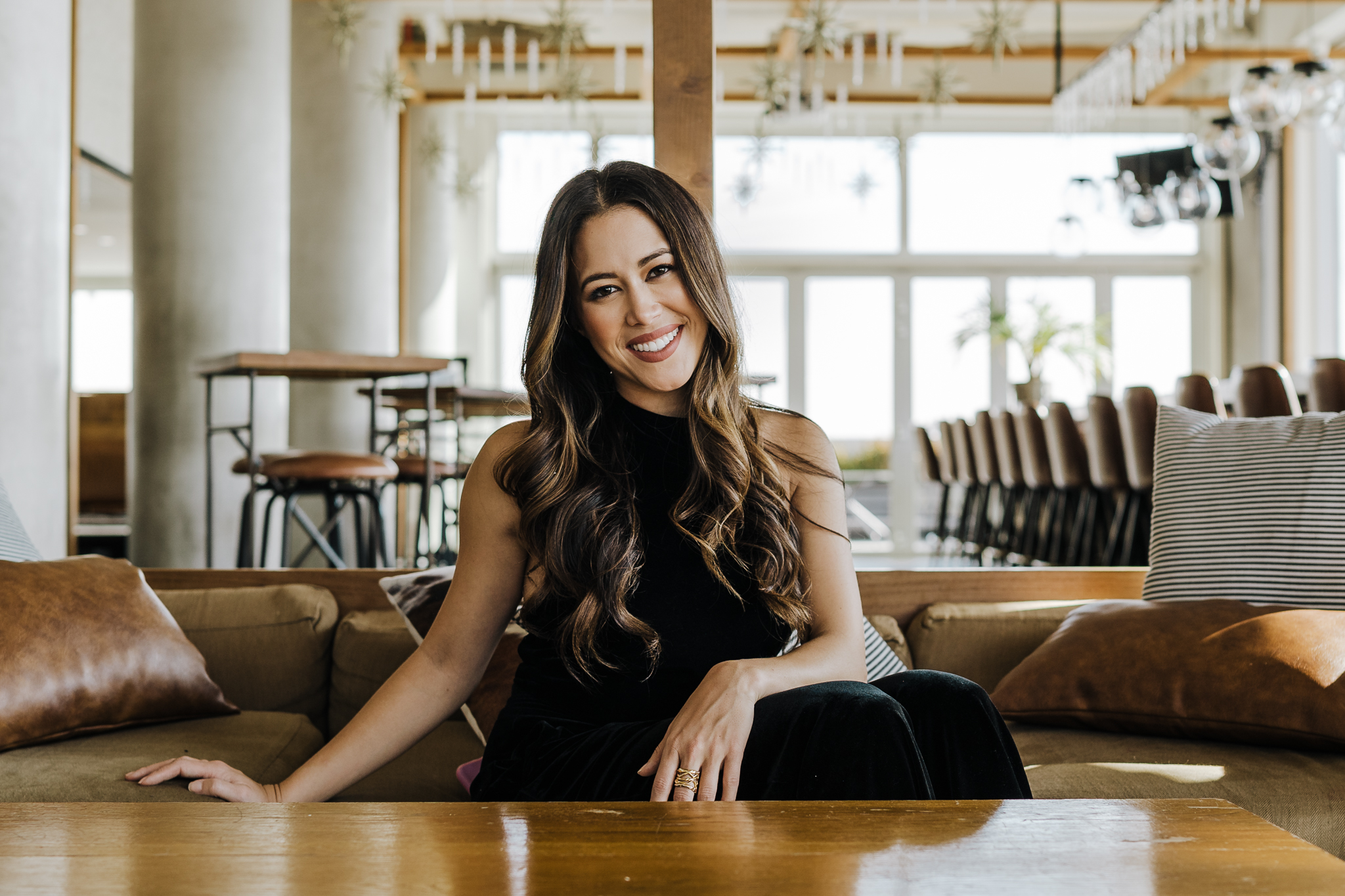 Beautini's 60 stylists depend on an array of department store and Sephora brands for wedding makeup services, and Beia's spray is being incorporated with them at pre-wedding day makeup trials as well as in wedding day makeup sessions. "We had an email from bride that said, 'My makeup stayed until 2 a.m. I'm going to buy bottles for life,'" recounts Lo, noting Beautini's clients are increasingly interested in emerging indie brands. "This is a really crucial way for us to get out there. I know we are just in New York, but it is a start. We are sharing our story and the product. One by one, that word of mouth will pick up."
Fortified by word of mouth and consumer trust, Lo's plan is to extend Beia from its skincare-makeup hybrid product to sexual wellness with items such as refresh wipes for post-workout and post-sex applications, and a lube doubling as a massage oil that celebrates sexuality rather than keeping it a hidden secret. Beia has four products in the pipeline, and the aim is to roll them out by the end of next year.
"There is a huge space for a sophisticated, affordable luxury brand that's in sexual wellness, but doing it with beauty solutions."
"My goal is I want a lube to look like a face serum, where we are excited to display it on our nightstand," says Lo. She expounds, "Beauty, sexual wellness and health are becoming closer and closer together, but, if you look at the category right now, you either have K-Y warming gels that are $10 at CVS that are generally locked up and it's intimidating or you have micro brands coming out with sexual wellness products, but they can be super fancy, and you may not feel you can relate to them. I feel there is a huge space for a sophisticated, affordable luxury brand that's in sexual wellness, but doing it with beauty solutions. We are going to be playful and sexy, but not where you can't feel comfortable being a part of the brand."
When the wedding industry was decimated at the outset of the pandemic, Lo turned her attention from Beautini to building Beia, which is named for the Chinese word "bao bei" or "treasure" in English. She bought out her initial investors in Beautini (she raised $325,000 in two tranches early on at the company) and poured roughly $100,000 into developing Beia. To fully ramp up the brand, she expects total costs will reach $300,000. In 2022, the target is for Beia to hit $1.5 million to $2 million in sales. Eventually, Lo anticipates concentrating completely on the brand.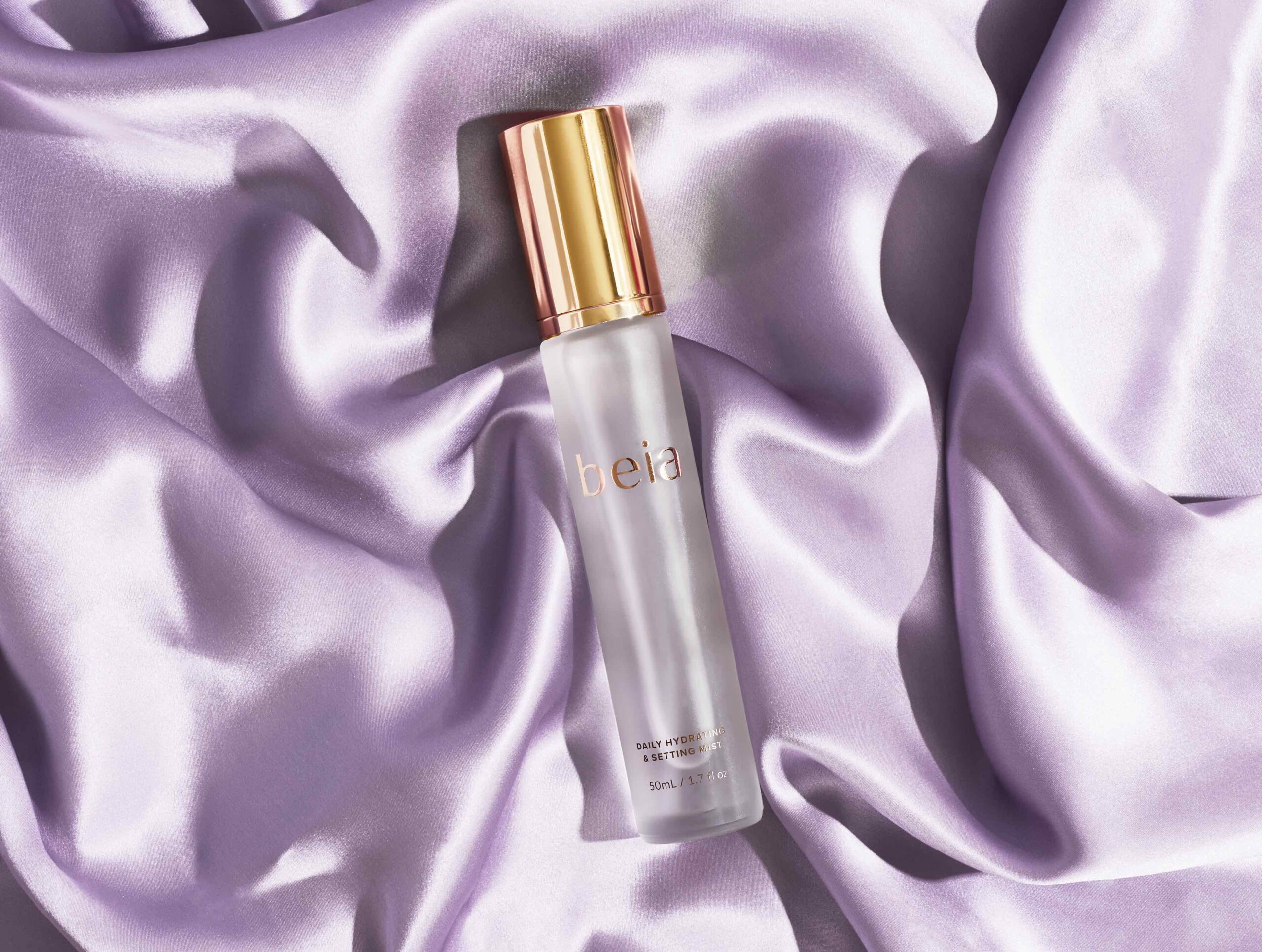 Currently, Beia is available on its website and Amazon. Lo decided to put it on Amazon out of the gate for the purpose of garnering affiliate links for influencers. Subscription boxes are in the near-term future for Beia, and the brand will be holding Beia bashes or events in select cities with small groups of influencers. In 2023, Lo's strategy is to place the brand in stores. Sephora and Ulta Beauty are on her retailer bucket list.
"There is so much shame associated with sexual products," she says. "Instead of being sold in a sex shop, it's important for us to be very accessible where people feel comfortable because, when you are comfortable, that's when you are willing to try."