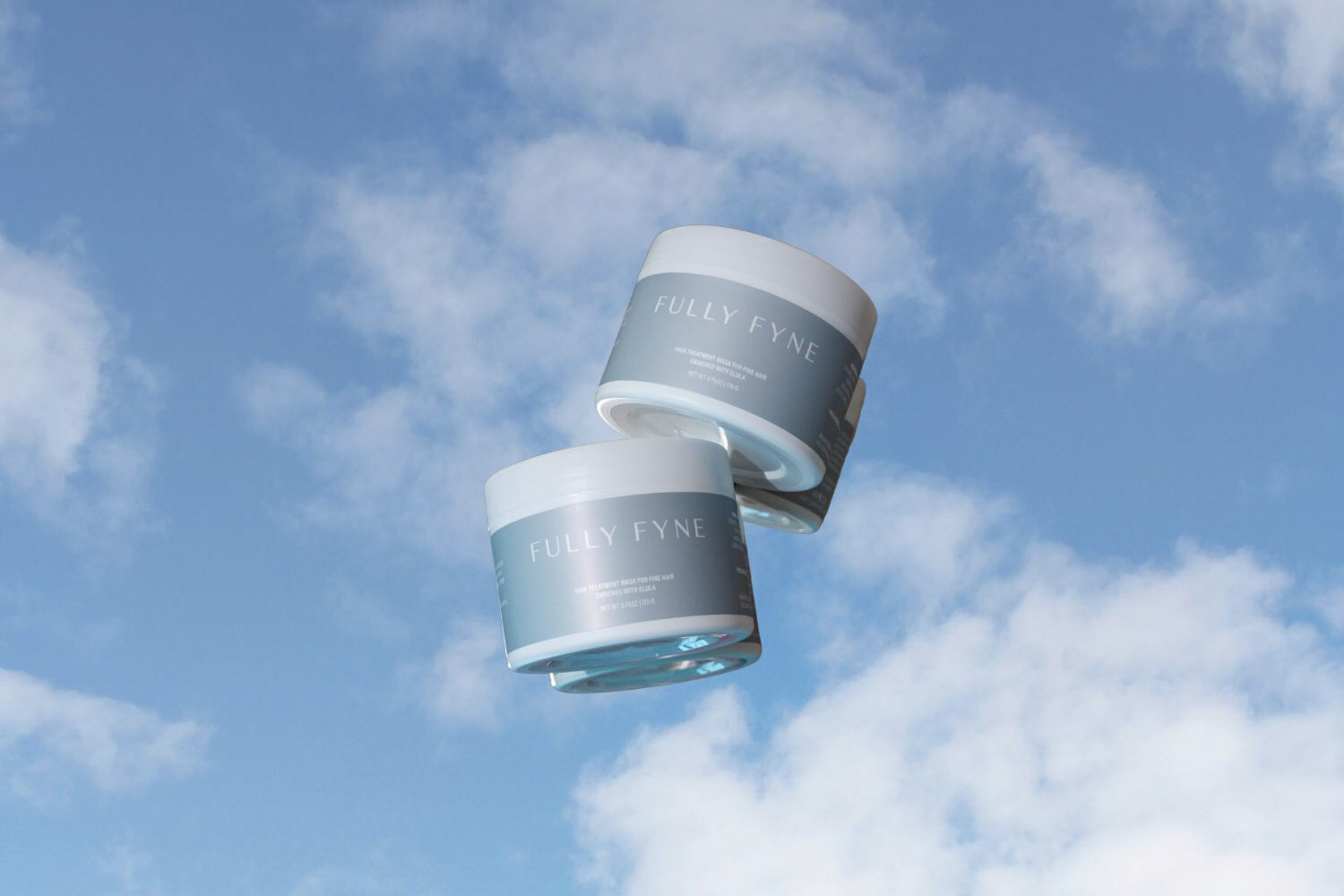 Have Fine Hair? New Brand Fully Fyne Is Creating Haircare Products Just For You
For Fully Fyne, fine hair is more than simply one of many hair types to address. It's the new brand's main focus.
Fully Fyne is launching today with two products—$46 Fyne Mask and $16 Fyne Comb—specifically designed for consumers struggling to wield strands with small diameters. Founder Gina Elmanasterly explains she elected for a treatment mask as Fully Fyne's hero product because she wanted to give people "instant and real results," and she says they're likelier to see them with a mask than a shampoo or conditioner, products that are up next in the brand's product pipeline.
Fyne Mask features the ingredients elula kalahari melon seed oil to help moisturize hair without weighing it down and phyllanthus emblica fruit extract to fortify hair. According to Elamanasterly, phyllanthus emblica fruit extract has been shown to strengthen hair by 60%. Fully Fyne recommends consumers apply its mask to their scalp and strands by massaging it in with its comb.
Elmanasterly says the mask was "created with this philosophy in mind of where soft meets strong with a boost in volume. We want you to get the benefits from roots to ends."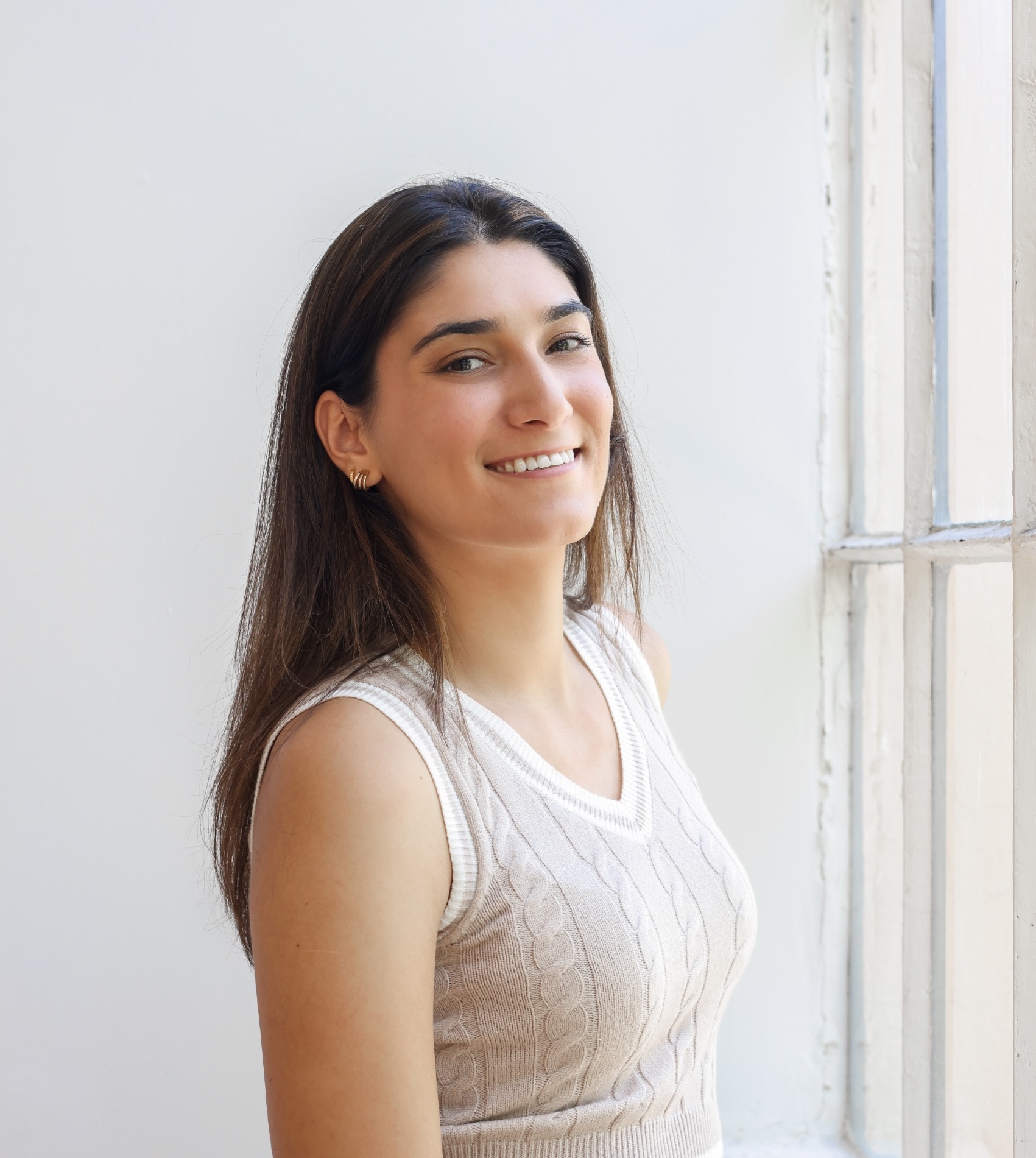 Elmanasterly invested an undisclosed amount of money from her IT sales support and retail jobs to develop Fully Fyne. To get it off the ground, releasing a wide-tooth bamboo comb that's gentle on thin hair was a strategic and cost-effective second product. Elmanasterly says, "As a self-funded business, if I wasn't able to add another product like shampoo and conditioner from the very start, I tried my best to add something that would also add value to your routine and something that you would benefit from as well."
Elmanasterly defines Fully Fyne's fine-haired audience as encompassing people with straight and wavy hair along with people with curly and coily hair. "Fine hair means that the hair strand itself is thin," says Elmanasterly, emphasizing fine hair shouldn't be confused with thinning hair. "For me, a lot of people think that I have thick hair because I have a lot of it, but my hair is fine. The hair strand itself is thin, but you could have a lot of it or you could not have a lot."
Elmanasterly moved to the United States from Egypt in 2019 with a dream to build a business that would make a difference in the world. The idea for Fully Fyne came to her three years ago after she was diagnosed with mild seborrheic dermatitis. Her dermatologist prescribed a shampoo with steroids, but Elmanasterly wasn't keen on the idea of using steroids on her scalp. Instead, she looked for alternative products that would work for her fine hair. She reflects, "That was sort of the light-bulb moment for me where I was wondering why couldn't I find a haircare brand out there that is just for fine hair, that's just for me."
"The goal for Fully Fyne is to be the go-to brand for all things fine hair."
Friends, family members and coworkers with thin hair surveyed by Elmanasterly had similar experiences. Their inability to find products that targeted to them impacted their confidence. Elmanasterly says, "Their hair felt limp or flat or weighed down and, as a woman, that can affect how you feel about yourself because it's the crown you wear on your head."
Elmanasterly's ambition is for Fully Fyne to enhance its customers' hair and their self-esteem. "I didn't want to just create a brand where we're just offering products," she says. "It's a community of women who share these common struggles who come together to share our stories, share our journeys, and hopefully with the goal of empowering each other to feel confident in our own hair and just in ourselves in general."
Leading up to the launch of Fully Fyne, Elmanasterly has been stoking the brand's community through word of mouth, Instagram and TikTok. She hired Melody Joy PR to assist with public relations and has turned to paid social media advertising via Facebook and Instagram. She hopes to eventually broaden the brand's reach beyond the United States. "There are a lot of people with fine hair in different countries as well and a lot of people with different backgrounds," says Elmanasterly. "The goal for Fully Fyne is to be the go-to brand for all things fine hair."