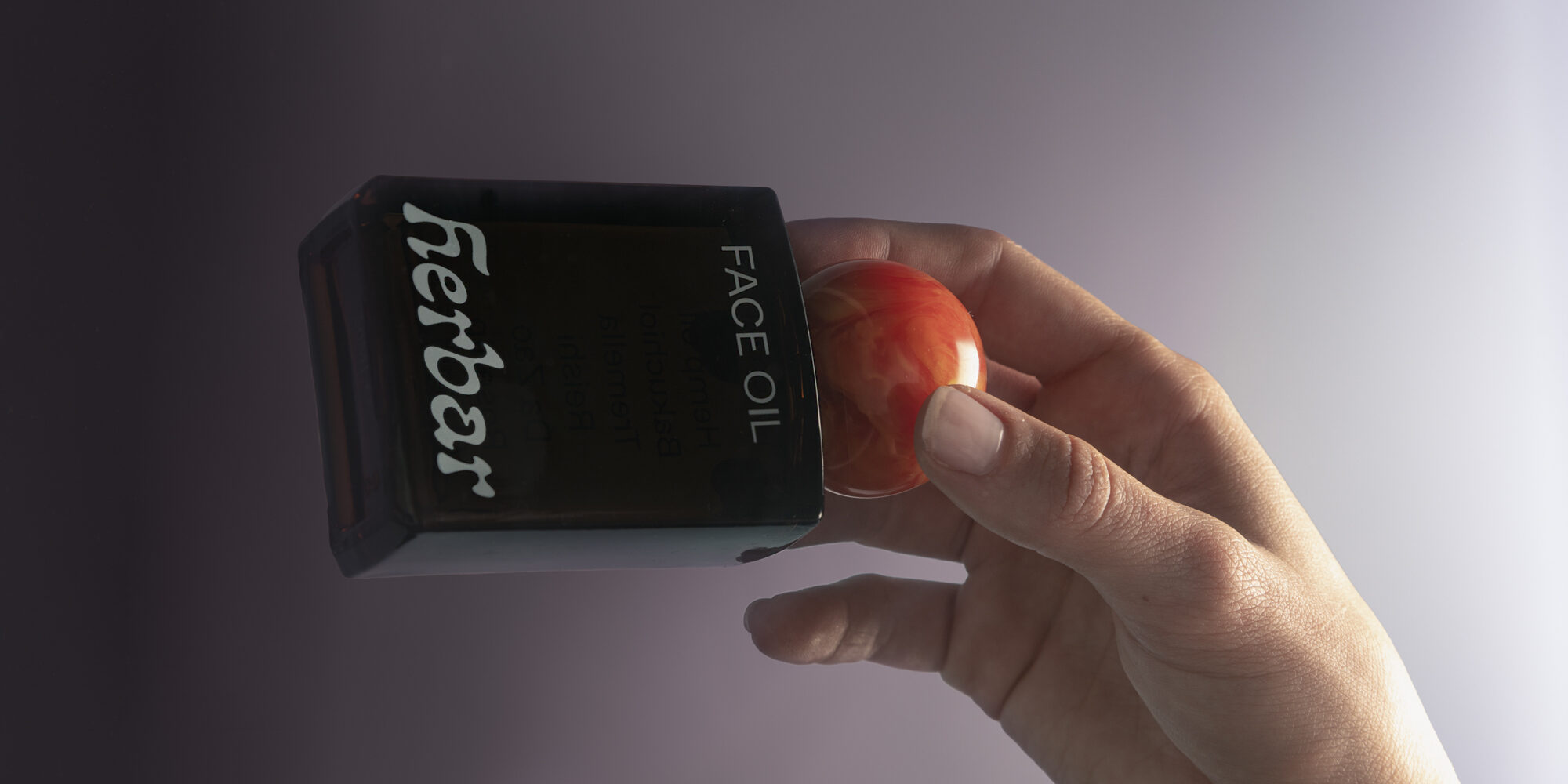 New Brand Herbar Puts Topical Adaptogen Products On Center Stage Starting With A Face Oil
Catarina Oliveira was living in Berlin, running marathons and teaching 10 to 15 fitness classes a week when her hormones went completely cattywampus and her body essentially shut down.
For serious female athletes, the hormone abnormality actually isn't rare. "It almost becomes like a badge of honor that you have zero hormones," says Oliveira. "If you had your period, you weren't working hard enough."
She didn't view her body's hormonal malfunction as a badge of honor. It was a wakeup call that led her to exploring herbalism for remedies. Oliveira explains, "I didn't want to look into traditional allopathic medicine, they tell you to just take hormones." Through the use of adaptogens, including various mushrooms, and traditional Chinese medicine, she was able to bring her body back to health. 
Soon after, Oliveira met Rui Liu, who's currently pursuing a doctorate in plant nutrition, at a coffee shop, and the two bonded over their passion for wellness, especially adaptogens. About five years after that first meeting, the pair combined their enthusiasm for and knowledge of herbs to launch adaptogen-powered beauty brand Herbar.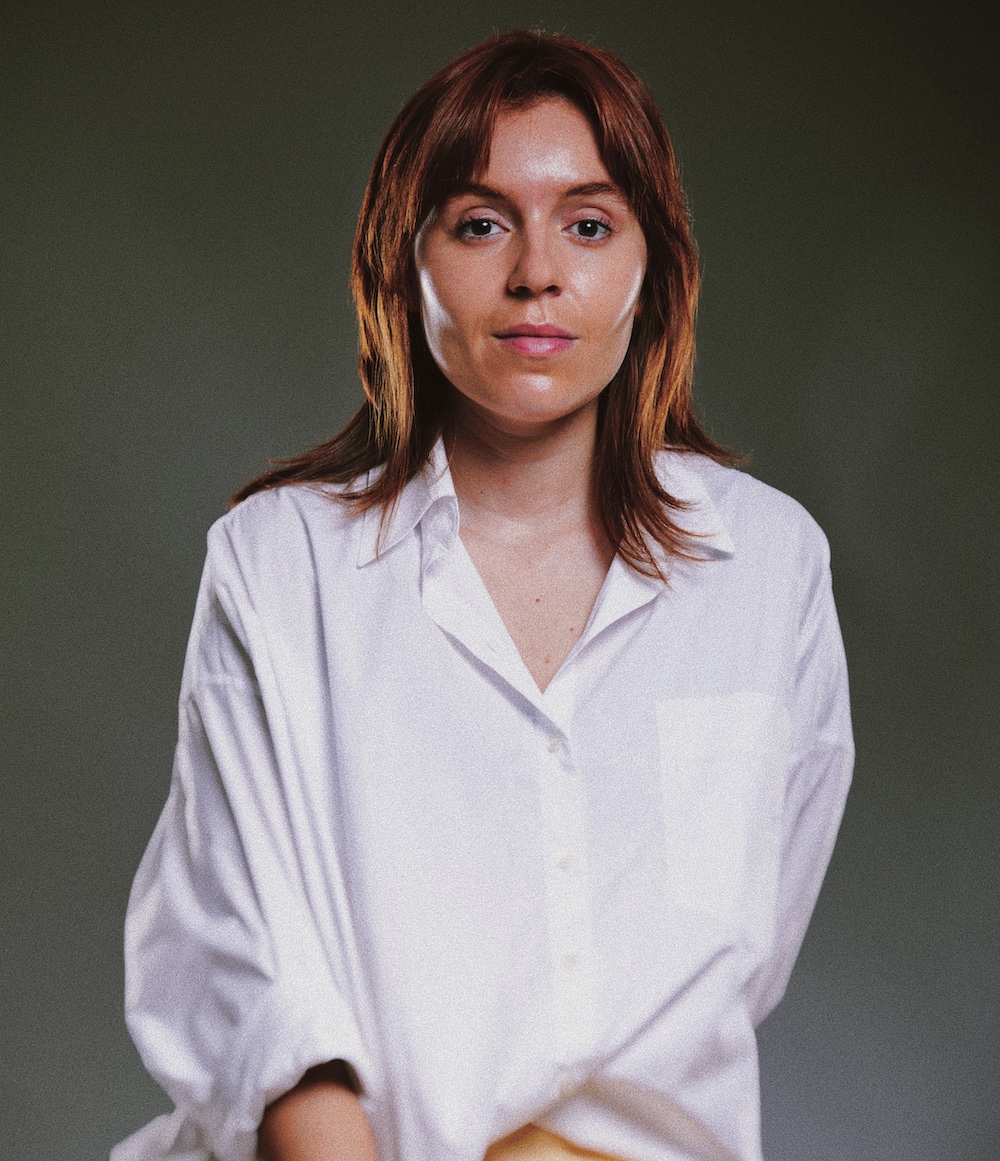 The brand is debuting with The Face Oil, priced at $75, and Gua-Shroom gua sha facial tools, priced from $25 to $32. Based in Berlin, Herbar is available for sale in the United States and Europe on its website. Oliveira and Liu are in discussions with niche retailers on both sides of the pond about carrying the brand.
Oliveira and Liu emphasize Herbar isn't inventing anything. Adaptogens have been relied upon by traditional Chinese medicine and Ayurveda for centuries. "We started experimenting with all these compounds that we were taking," says Oliveira. "What if you actually apply them to your skin? Why don't we not only do plant-based clean skincare, but maybe we can use some medicinal ingredients also."
Formulating The Face Oil took the co-founders about two and a half years. It contains reishi, bakuchiol and rosehip in a hemp seed oil base. Da zao and tremella or snow fungus are other key ingredients. "Because both of us were already using adaptogens, we were super picky and very diligent about where we were sourcing these ingredients from," says Oliveira, noting Herbar struggled to find a formulator who could develop topical products with its desired ingredients.
Da zao and tremella are of special significance to Liu, who grew up regularly eating both. "Tremella is called the beauty mushroom," she instructs. "It works better than hyaluronic acid at holding moisture. The da zao is a vitamin C source and also an antioxidant. All this is food for me. We usually eat porridge or soup for both breakfast and dinner because when you wake up, you don't want to put pressure on your stomach. You want something easy to digest to start your day. Also, before you go to bed, you don't want a stone in your stomach. You want something warm and soft. In our household, my dad always used tremella together with da zao and goji for dinner. We call it beauty soup. Once you drink your beauty soup, you go for your beauty sleep."
Created by Herbar's in-house designer Élise Rigollett, The Face Oil's striking bottle takes inspiration from designer fragrance bottles that are as carefully created as the scent they hold. "We wanted to create something that would look amazing on your shelf and something that you really felt like you wanted to use," says Oliveira. Similarly, Herbar's Gua-Shroom gua sha tools are shaped like mushrooms. While they're made of tiger eye and dalmatian, two stones believed to have healing properties, the combination of the cool shape carved in colorful stone elevates the skin tools to objects d'art.

"Many people already have a gua sha tool, but how often do they use it?" asks Liu, who knows beauty tools that are out of sight are often out of mind—and out of use. "We were thinking, 'If we can design a tool that can be so pretty it can be like a statue just standing there on display by itself.'"
The collectible-style bottle also fits into the brand's plan to roll out refills for The Face Oil in the future. Oliveira says, "We don't call ourselves a sustainable brand because making new things is not sustainable, but I think we still have an obligation and a duty to be aware of our environmental footprint and try being mindful." 
Herbar's inaugural photo shoot features elderly models Nina and Tica. Oliveira says, "We had a beta group of people testing our products and in this beta group were people from lots of different age groups, lots of different cultures, but it felt like this was not represented in the beauty industry…If we are cross generational, let's own that up to that. Elder women also care about their skin. It also shows that skincare won't give you a miracle like, once you put it on, you'll have flawless skin. We also have to convey that message."
The brand's next product will be an adaptogen-infused scalp and hair treatment oil. Similar to the coupling of The Face Oil with the Gua-Shroom facial tool, the scalp and hair oil be released with a wooden comb that acts as a scalp stimulator. "You have so many acupressure points on your head," says Liu. "You can massage your skull with it or even the neck area."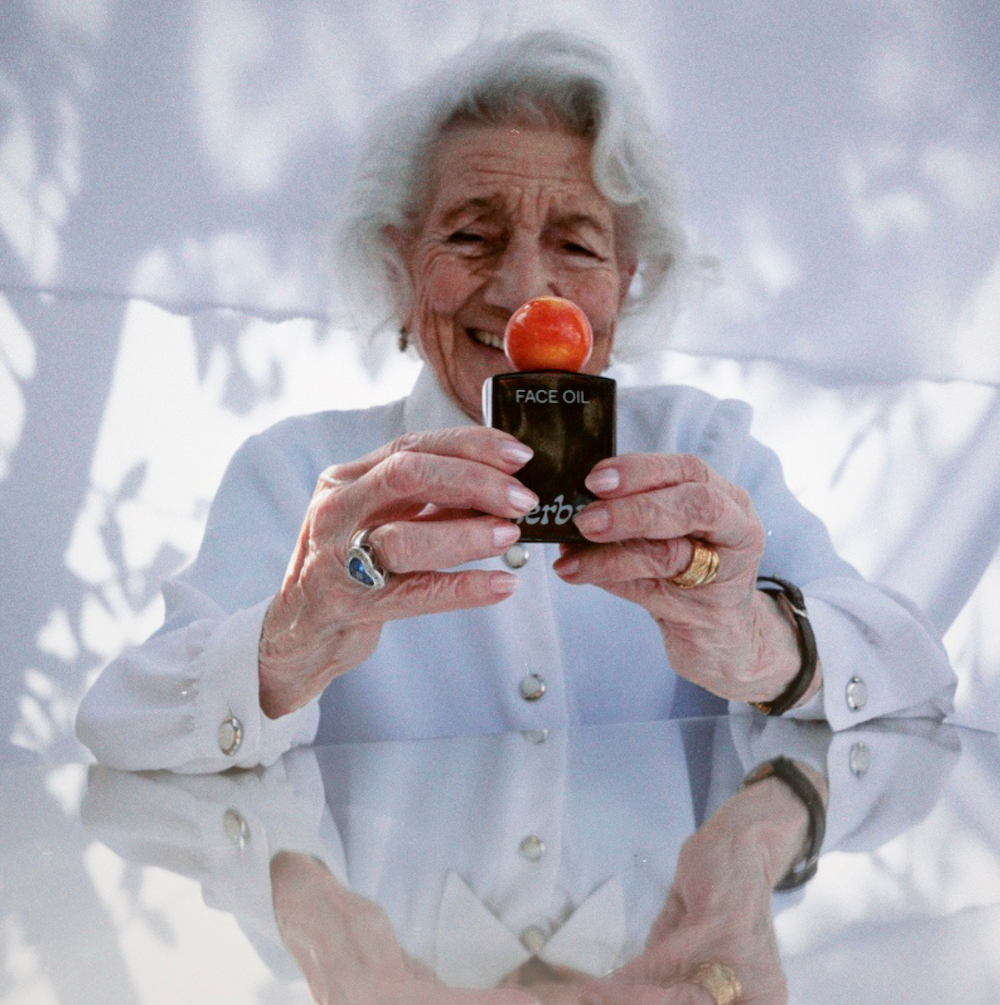 Oliveira says she and Liu spent 35,000 euros or about $35,000 to launch Herbar. They didn't embark on the venture with a set budget. The co-founders have talked to angel and venture capital investors, but are opting to bootstrap Herbar for as long as possible. 
"Right now, it's a hard time, and you see a lot of brands increasing their prices, so we really wanted to make sure that we have a super strong foundation for Herbar from the beginning," says Oliveira. "We're also trying to grow organically. We don't want to rush and say we're going to design 10 new products in five months. That's also why we started with just one product."