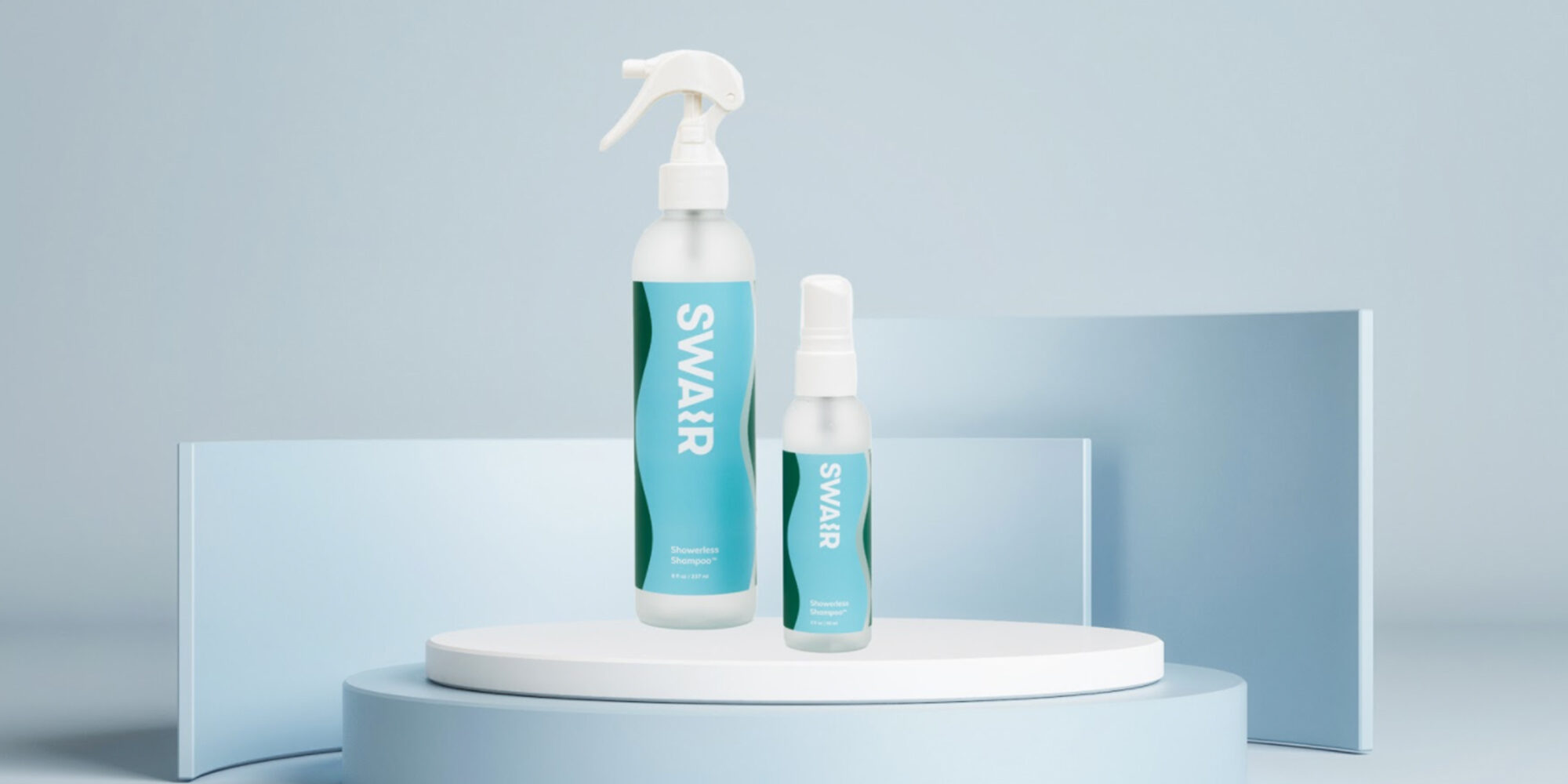 New Brand Swair's Dry Shampoo Has Been Tested And Approved By Marathoners
Over the course of many miles, running pals and New York City marathoners Carrie Sporer and Meredith Krill have had plenty of time to commiserate about beauty problems. One that really bothered them was their inability to locate a dry shampoo that quickly delivered post-run hair suitable for the office.
They tried products that clogged their roots, turned their scalp into an itchy mess, seemed to damage their strands and were just so-so. Krill says, "Obviously, there are products on the market that dry hair faster or make it look cleaner, but we never found that hallelujah product that was actually cleaning the hair in a super short amount of time."
Sporer and Krill decided that, if they didn't create that hallelujah product, nobody would. So, nearly a year ago, they plunged into developing the perfect dry shampoo for their hair. Today, that product—Swair's Showerless Shampoo—hits the market for everyone. Priced at $14 for a 2-oz. size and $36 for an 8-oz. size, it's formulated to banish sweat and grime easily with a bit of towel or hair drying.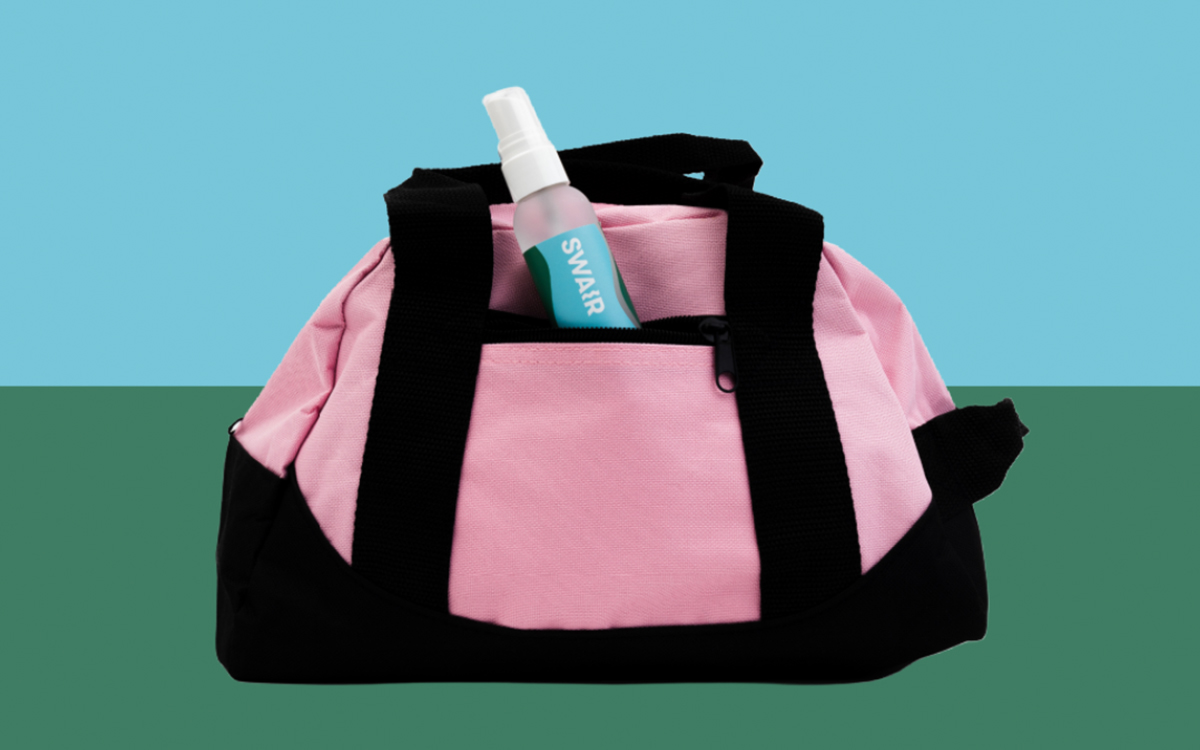 Informed by what they didn't like from dry shampoos they rejected, Sporer and Krill were strict about the ingredients they absolutely forbid from entering their Showerless Shampoo. They sought to avoid gluten, parabens, phthalates, formaldehyde and artificial dyes. Showerless Shampoo steers clear of alcohols known for making hair brittle. It contains cetearyl alcohol, a fatty alcohol relied upon in cosmetics as an emollient and texture enhancer.
Showerless Shampoo is vegan and cruelty-free, and designed to combat frizz with continued application. Its ingredients produce a layer on the scalp to repel dirt. The product can also help consumers do their parts for the environment. Swair estimates they'll save at least 312 gallons of water annually by replacing regular shampoo twice a week with Showerless Shampoo.
Running a marathon, of course, isn't easy, but getting Swair out to the public ranks up there for Krill and Sporer in terms of difficulty. When the pandemic spread across the United States in the spring, they faced manufacturers switching production to hand sanitizers and putting haircare products on the back-burner. Simultaneously, the sprayer bottles they picked for Showerless Shampoo were being diverted to hand sanitizer usage.
"One thing we feel strongly about is not just offering you another version of the thing that's already on your shelf or in your bathroom."
"We are at the mercy of our manufacturer and warehouse," says Sporer. There was nothing she and Krill could do but wait—and wait they did. As they waited, they had to push back Swair's launch date. Originally scheduled for Aug. 18, it ended up being eight weeks tardy. Sporer and Krill managed to take advantage of the extra weeks. They focused on shoring up Swair's website and social media during the delay.
Another silver lining of the coronavirus-instigated launch postponement was it afforded Sporer and Krill a stretch to search for service providers willing to offer price breaks. Sporer says, "We feel really lucky that we were able to work with some amazing people that may not have been affordable or available otherwise."
As it gets off the ground, Swair is prioritizing direct-to-consumer distribution to establish close relationships with its customers and receive feedback from them to direct future growth. However, wholesale partnerships aren't out of the question. Sporer and Krill are interested in gyms and exercise studios in particular, especially if they don't have shower facilities. They view Showerless Shampoo as the ideal bathroom product for gym and exercise studio patrons on the go.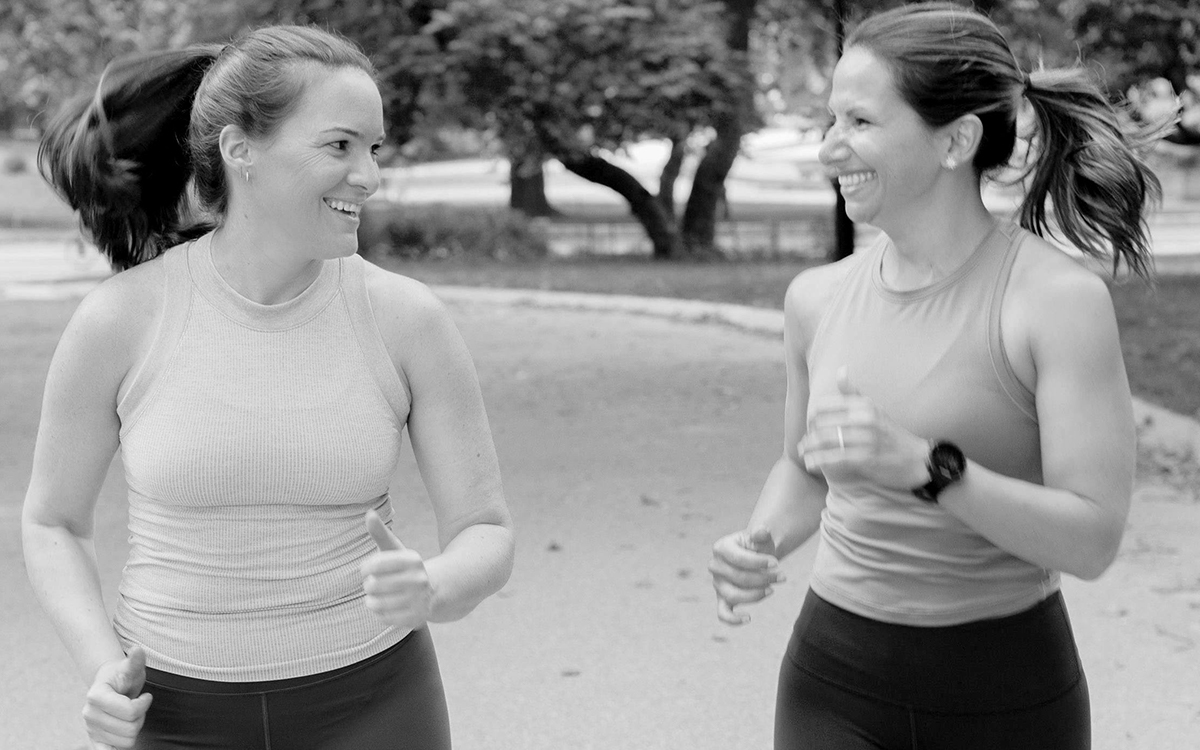 Swair's target audience consists of busy moms, clean product enthusiasts and fitness junkies. The brand has been seeding Showerless Shampoo with running groups, a move true to Sporer's and Krill's passion for running. They will proceed with tapping into communities that feel right for them and the brand. Outside of Swair, Sporer, who was in sales at the fashion brands Edie Parker and Judith Leiber, runs a sales and operations consultancy, and Krill is a director of finance for Major League Soccer.
Going forward, Sporer and Krill want to build Swair's assortment with products Krill describes as "groundbreaking, multitasking and time-saving." They're drawn to sun care specialist Supergoop's philosophy of product expansion, which sticks to innovating within a narrow category rather than across the beauty merchandise spectrum. Sporer and Krill aren't keen on throwing any product out to consumers to see if it sticks. Krill emphasizes, "One thing we feel strongly about is not just offering you another version of the thing that's already on your shelf or in your bathroom."