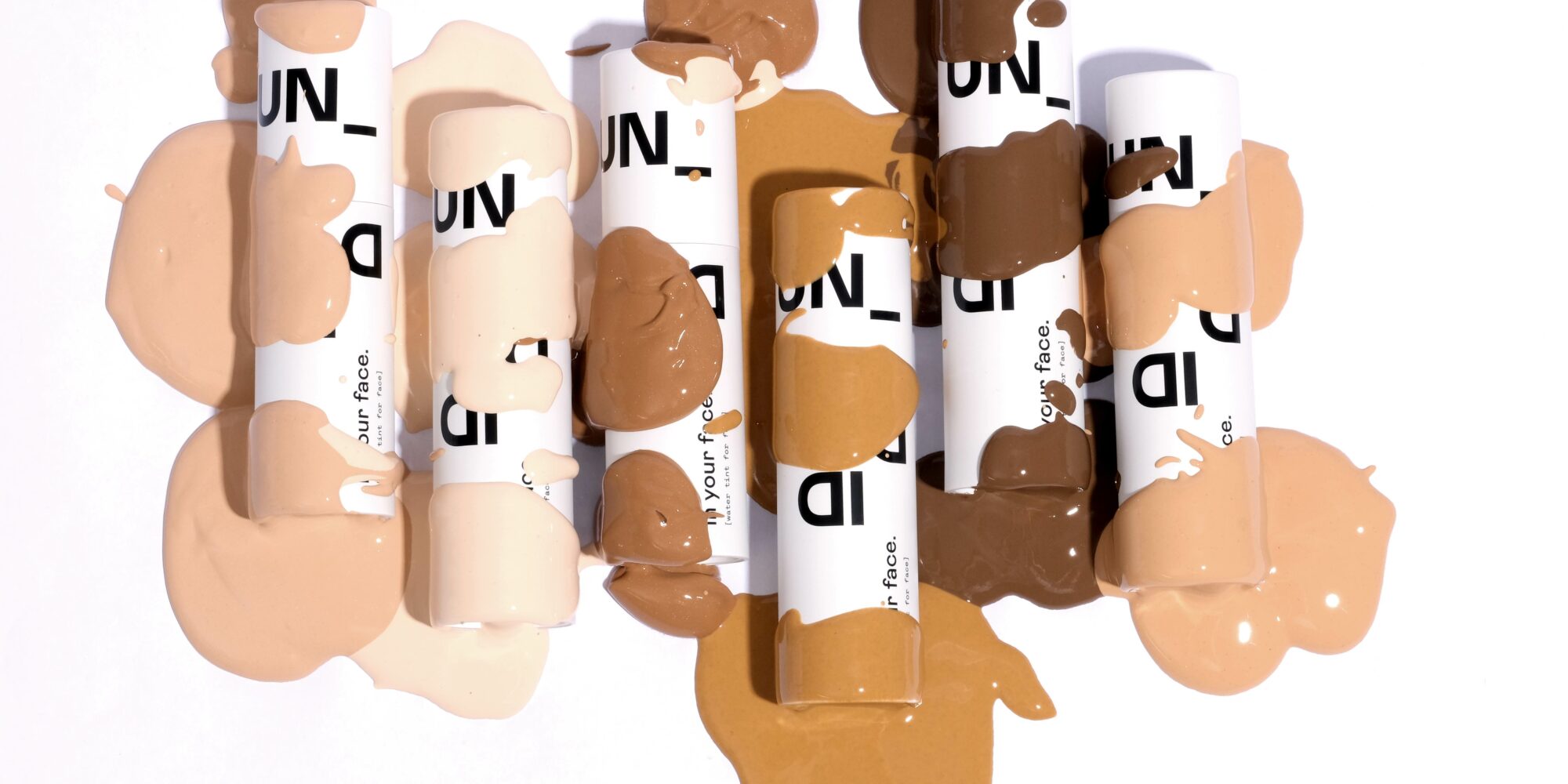 With New Brand Un_did, A Beauty Industry Veteran Aims To Subvert Industry Norms
After a decade in sales and marketing for big beauty brands, Romi Dasani was burnt out. He says, "I was like, 'You know what? I feel like I'm getting stuck in a rut.'"
To escape the rut, he exited his corporate gig in 2019, but wasn't ready to leave the beauty industry. Dasani decided to give entrepreneurialism a try and, early this month, he launched the brand Un_did in the United Kingdom with a three-in-one serum, sheer foundation and moisturizer called In Your Face Water Tint. The product retails for 19 pounds or roughly $26 at the current exchange rate.
"I had a concept of stripping back your daily routine," says Dasani. "A lot of the beauty industry can be very confusing, where they have so many products and so many ingredients. For a customer, it can be almost overwhelming at times. My strategy was to launch one product that was multipurpose and could toe the line between skincare and color cosmetics. And that's how [In Your Face] was born." He adds, "I had such a clear vision in my head of what I wanted it to be and how I wanted it to perform. I actually just produced it, and my [romantic] partner and I tried it, and we put it into production."
Inclusivity is one of Un_did's guiding principles. In Dasani's career experience, it hasn't always a priority of the companies he's been employed by. "When I first started working in the corporate world, I remember I looked around and, in an office of 600 people, there were probably about four ethnic minority people working there," says Dasani, who's of Asian descent. "It was kind of something that stuck with me throughout my whole [corporate career.]" In beauty, he adds, "I was a bit tired of seeing the same representations and stereotypes of beauty that a lot of brands put out."
Un_did breaks with the tired stereotypes. Dasani says he wants the brand to be "a celebration of real people going about their real business" in the U.K., where he enthuses "there's so much amazing diversity, whether that be gender diversity or ethnic diversity." Un_did's In Your Face Water Tint is billed as a "gender-free" product. It comes in six shades that range from Light to Deepest, though its sheer coverage is intended for any natural skin tone.
To cast models, which Dasani refers to as Un_did's "faces," Dasani took to the streets with fashion photographers from a local studio in London. "We spent three days in and around the streets of London in some of the more cool, artsy spots that we have here," he says. "And we basically went up to people randomly in the street. It sounds crazy, but the reason I wanted to do that is everyone has their perception of what diversity and inclusion is, but you don't actually know what that looks like until you go on the street and actually look."
Dasani had the portraits of Un_did's faces snapped on the spot. "All the shots of the faces that you see [in brand imagery], those were all taken on the street," he says. Un_did's visuals and inclusive spirit in general have elicited a positive response from early followers. "That's something that my community has told me already that they really, really value, the fact that they are being represented in a space where previously they have been excluded," says Dasani.
Manufacturing proved to be trickier. "Supporting local business was really important to me," says Dasani. "I also wanted to be vegan and cruelty-free, so I had to look for manufacturing companies that were able to navigate that." In short, he says, "It took a lot of research." Eventually, Dasani landed a manufacturer in the U.K. Un_did's water tint is indeed vegan. It's made out of ingredients such as aloe vera, chamomile, glycerin, and hyaluronic acid. The whole ingredient list is presented with explanatory footnotes on Un_did's website.
"My strategy was to launch one product that was multipurpose and could toe the line between skincare and color cosmetics."
The brand's airless packaging is constructed entirely out of sustainable materials, including 30% that's from plastic that's been taken from ocean waste, ground down and reformed to create part of the bottles. The rest is from post-consumer recycled materials or PCR. "It scares me to think about how much waste is actually produced in the beauty industry," says Dasani. "I don't want to add any more."
In its infancy, Un_did operates as a "one-man band," says its founder. He even built the brand's site out himself, without a history in coding. "I have no idea how I did it," he laughs. Dasani declines to share how much it cost to get the business off the ground or his financial for goals for 2021, but he will confirm that the brand has been entirely self-funded "through love."
Currently operating on a direct-to-consumer sales model, Dasani says that he's in talks with a couple of U.K. retailers. "Hopefully, something will materialize soon," he hints. Other plans for 2021 include launching a hand product and another product that can be used on the body, scalp and hair. By 2022, Dasani says, "I'll be extending my skincare line, like, properly."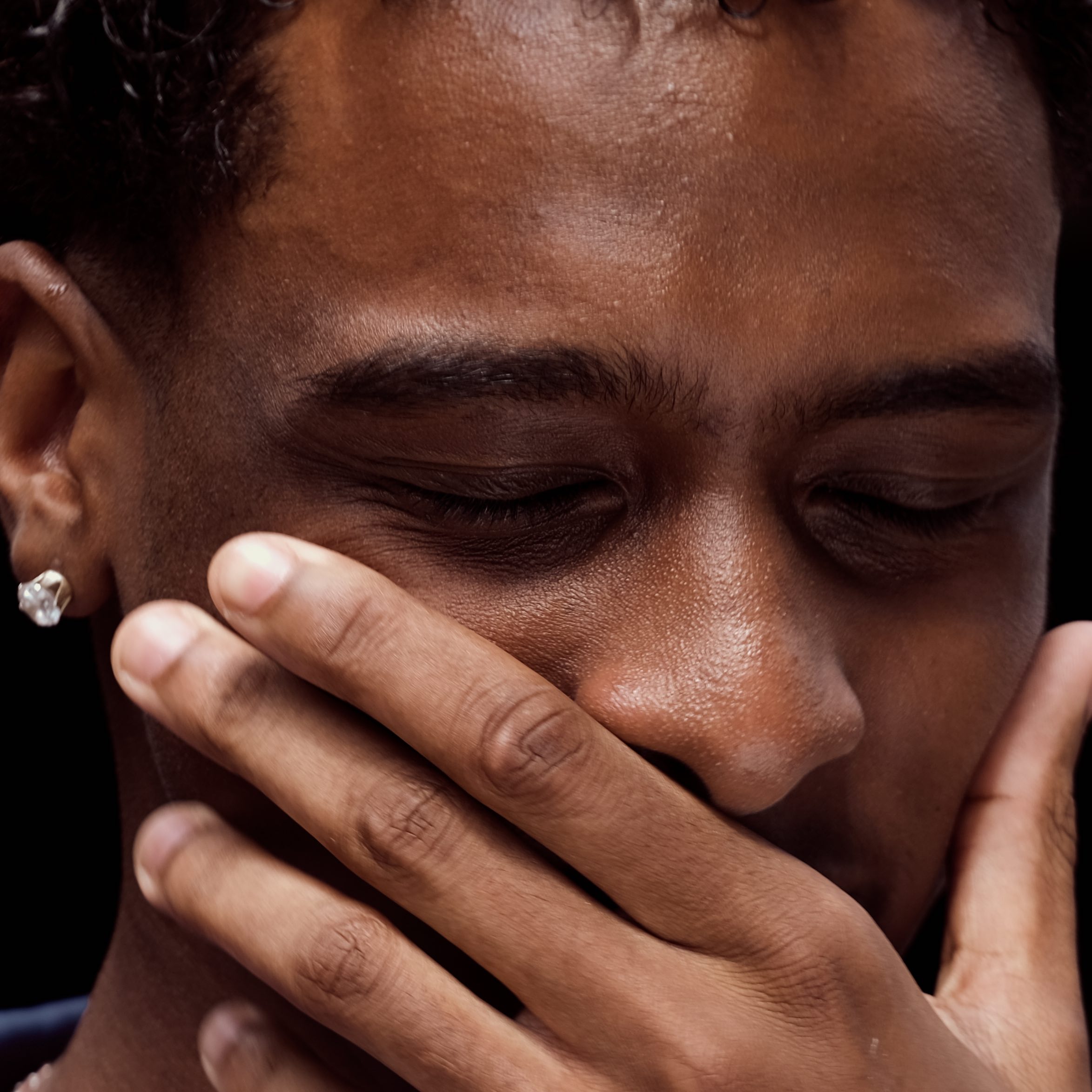 Determined to keep Un_did in the mid-tier price range for beauty, Dasani plans to cap the prices of the brand's products at 20 pounds or roughly $28 going forward. "That's a nice entry point for people who are like, 'I feel like I want a treat, but I don't want to break the bank,'" he reasons.
Multitasking products will also be a hallmark. "The brand is all about being the best in hybrid beauty," says Dasani. "That mantra and that mission will remain the same, and every product will have two-plus uses."