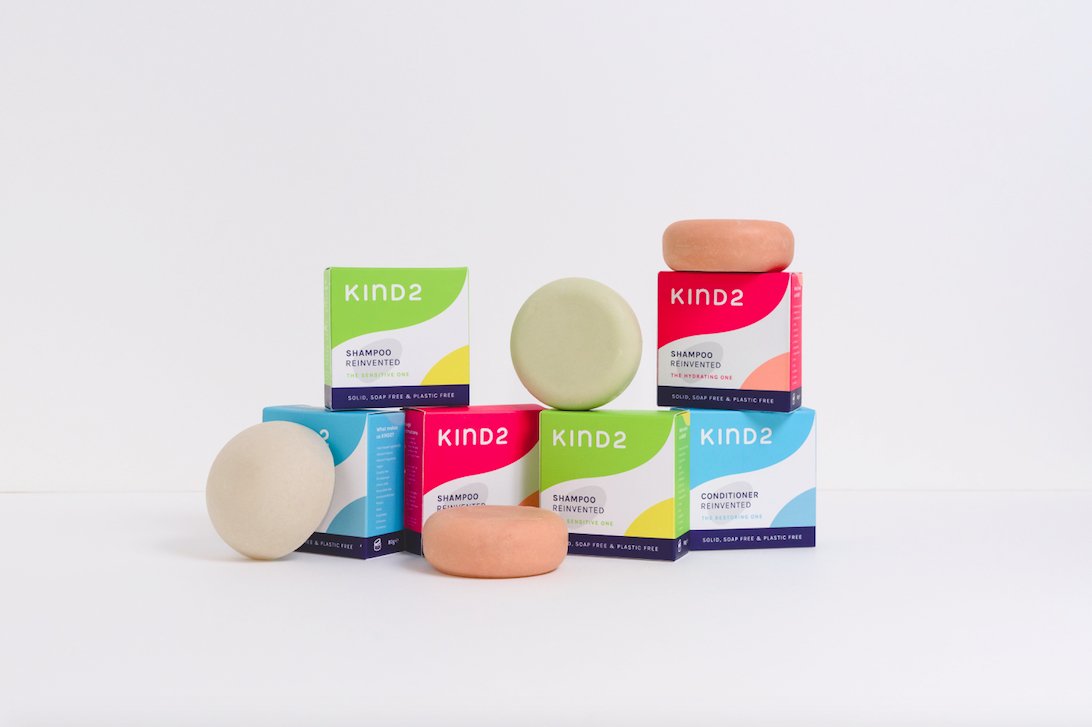 New Eco-Conscious British Brand Kind2 Is Reinventing The Shampoo Bar
Sue Campbell, a former managing director at Asian arm of professional search firm Korn Ferry, didn't set out to launch a haircare brand. She wanted to develop a plastic-free product that would be used frequently to do her part to slow the perpetual stream of plastic into the environment. Shampoo and conditioner happened to fit the bill.
"It's very rare to find someone who doesn't care about their hair," says Campbell, pointing out plastic bottles of shampoos and conditioners are typically filled with formulas containing 80% to 90% water. "I thought, 'Why are people buying a bottle of water with a little bit of shampoo in it?'"
Of course, the shampoo Campbell questions is what's been primarily sold to consumers. Shampoo bars are just now proliferating. One reason they've failed to spread so far is they haven't provided a great experience. In an informal survey, Campbell found about half of consumers have tried a shampoo bar. Half of that group didn't like it.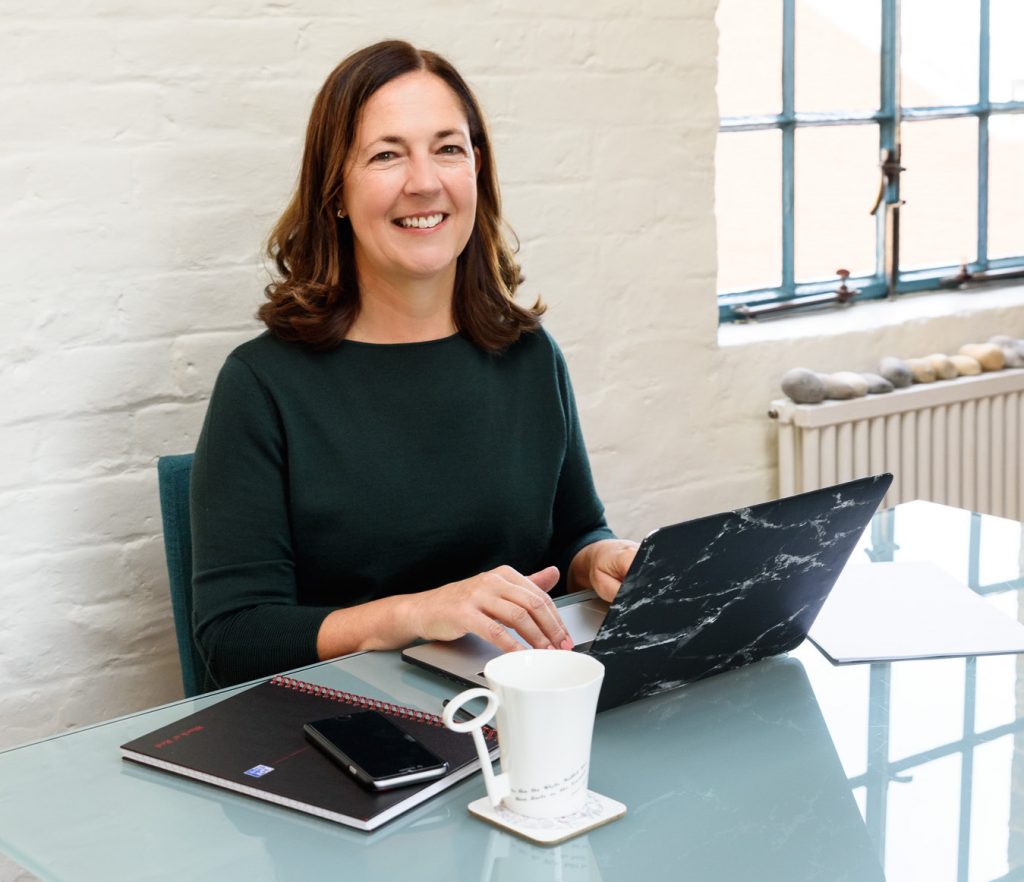 Created a brand centered on an item people largely detest isn't easy. Campbell has to convince a skeptical audience to give shampoo bars another shot and change their perception of the product. With her brand Kind2, she believes she can accomplish those arduous tasks.
Campbell asserts a critical problem plaguing shampoo bars is that a lot of them are soap-derived. Their soapy recipes strip hair of natural oils, and leave tresses feeling heavy, waxy and dry. The scorched situation is particularly common in London, where Kind2 is based and the water is hard, meaning highly alkaline, and can affect scalp pH levels.
With silky rather than straw-like strands the goal, Campbell drew up a list that ran 10 pages spelling out her objectives for Kind2's haircare bars. On the list was a pH in the 5.5 to 6 range for balance, no synthetic colors or fragrance—the brand relies on essential oils in low concentrations for scent to keep the potential for irritation minimal—and a solid and stable format at room temperature.
"Once the product is gone, there's no trace of it."
After two years of research and identifying a manufacturer in the United Kingdom ticking Campbell's boxes, she devised six products consisting of plant-driven surfactants, emulsifiers, oils and small amounts of preservatives, including benzyl alcohol, radish root ferment, sorbic acid and salicylic acid. Kind2 explains its ingredients on its website. It avoids soap, sulfates, silicones, parabens and plastic. Campbell emphasizes, "Once the product is gone, there's no trace of it."
Kind2 hasn't released all of the products Campbell worked on. Its assortment today has Reinventing Shampoo and Reinventing Conditioner in hydrating, restoring and sensitive varieties. Prices run from 12.50 to 15.95 pounds or around $16.40 to $21 at the current exchange rate. The hydrating variety is the early bestseller, but Campbell says conditioners have received the most effusive reviews. She theorizes the strong reception to the conditioner bars is because solid conditioners haven't invaded the haircare segment yet and those that are available don't match the performance of traditional liquid conditioners.
"People's idea is that shampoo bars are becoming a bit more normal, but there aren't that many conditioner bars because they're much harder to make," she says. "People are used to putting conditioner in their hair and massaging it through. They're not used to wiping a bar on it." She assures consumers that Kind2's conditioner bar gets the job done and supplies the slip people are accustomed to from conditioners. The brand's core consumers are 28- to 40-year-old eco-conscious women.
Kind2 is brimming with plans for future products in bar form. Campbell is considering a co-wash bar, a purple option for gray hair and perhaps a bar that has greater foam that Kind2's current offerings for suds lovers. Lotion bars and hair masks are possibilities, too. Basically, Campbell is contemplating any product that can be delivered in a solid format without compromising efficacy.
At the moment, Kind2 is being sold at indie beauty retailer Seekology in the Richmond neighborhood of London, and it's participating in holiday markets around the city. Campbell's goal is to grow distribution of the brand at stores aimed at customers shopping with environmental impacts in mind. It's a solid New Year's resolution.