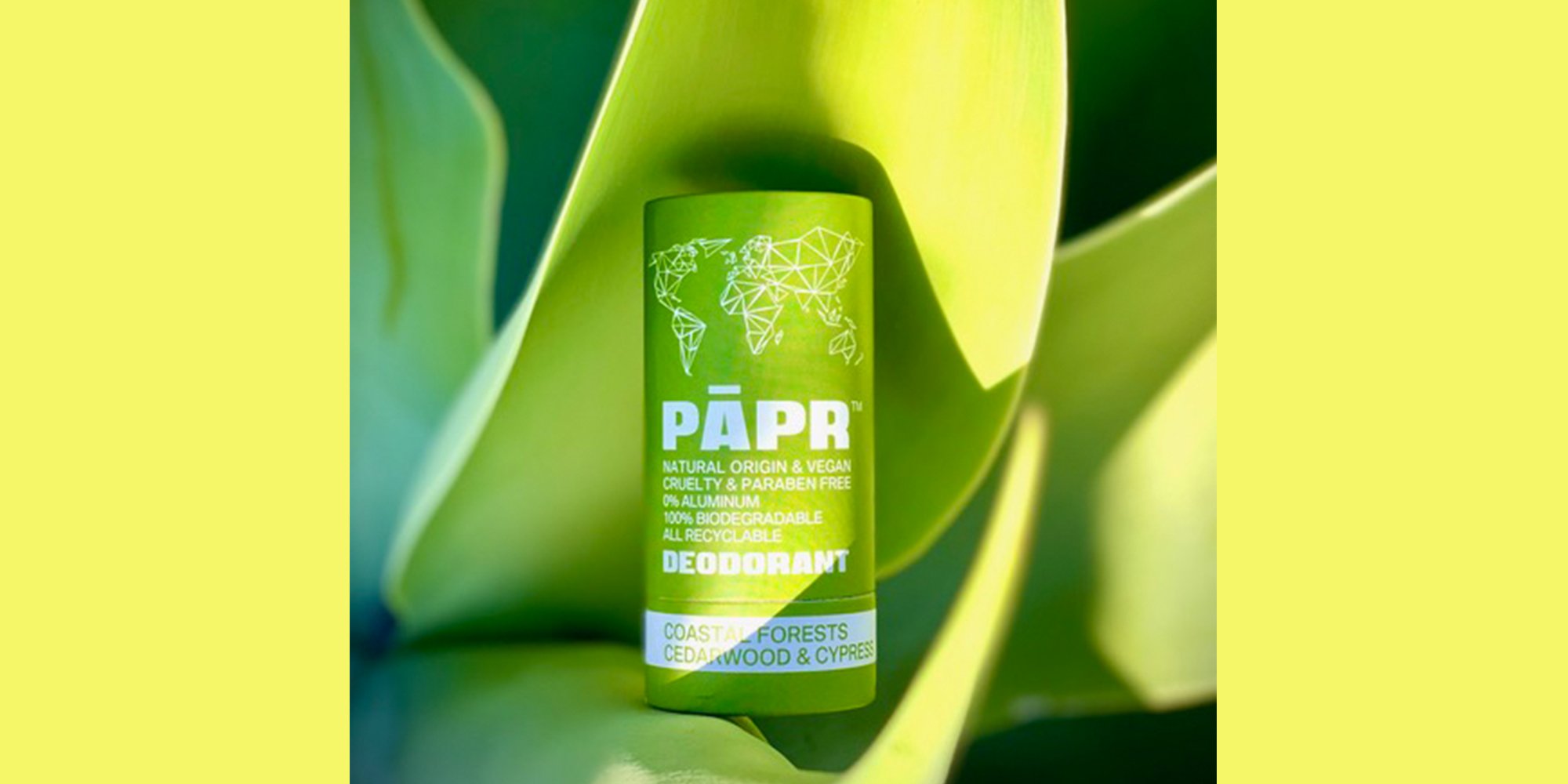 New Deodorant Brand PAPR Shows It's Cool To Care For The Planet
Daniel Roescheisen's deodorant brand PAPR Cosmetics is new, but he's no beauty industry newbie.
A decade ago, he co-founded NCLA, the nail brand known for popularizing patterned nail wraps and a no-big-deal collab with Beyonce. Three years ago, he decided to leave NCLA in search of his next venture. Roescheisen discovered it during a trip to his homeland Germany, where he became intrigued by the booming natural odor-busting market and began to scrutinize the foibles of brands within it.
Roescheisen isn't solicitous in his reviews. "They were very crunchy, very green. They didn't work that well. The design was off," he reports. Back in the United States, he scoured CVS and Sephora to see if American brands were superior. Roescheisen wasn't a fan. He says, "There were no well-designed, fully sustainable deodorants on the shelves."
Bolstered by his background, Roescheisen was confident he could pull off another brand, but it wasn't simple bringing PAPR to fruition. Its biodegradable paper tubing was tricky. An idea to bake the product into the paper exterior was a failure, and multiple iterations sans baking led to product pilling. Finally, Roescheisen landed on an easy-to-use push-up tube 99.98% of which is Forest Stewardship Council-certified paper and .02% of which is a cornstarch membrane. He says, "You can throw it away or recycle, bury it. We're closing a gap in a huge market."
PAPR is starting only with deodorant priced at $14 available in three scent varieties: grapefruit Bright Shiny Morning, musk and ylang ylang So Hot Right Now, and lemongrass and bergamot From Dusk Til Dawn. A sea grass and plumeria option The Deep will be in the scent rotation soon, and PAPR plans to expand its assortment with a sensitive skin range avoiding baking soda. Oral care, sun care and haircare are possibilities for future products. PAPR's vegan, cruelty-free deodorant formulas don't have aluminum, parabens and silicones, and contain coconut oil, shea butter, tapioca starch, castor oil and silica as well as baking soda.
PAPR isn't alone in turning to paper packaging. Indie players like Coconut Matter, Meow Meow Tweet and Ben & Anna use paper for their deodorants. Even Procter & Gamble has introduced paper packaging for Secret and Old Spice. While not citing a particular brand, Roescheisen argues PAPR's paper deodorant competitors have tubes that don't deliver the most pleasant experiences and chunky formulations lacking widespread appeal. The paper packaging parade is gaining steam as consumers increasingly grasp the environmental impacts of single-use plastic.
"It's sexy, natural and hitting on all cylinders."
Roescheisen has poured $65,000 of his own money into developing PAPR. He specifies producing merchandise in the U.S., assembling a website attractive to customers, amassing packaging inventory, and creating digital assets were responsible for the bulk of the expenses. Roescheisen aims to secure an investor to push PAPR's growth. He experimented with crowdfunding to raise capital—PAPR initiated a Kickstarter campaign in February with the goal of drawing $25,000—but quickly ended the effort. He says, "We thought to just try it…but it's not just throwing it together and throwing it online."
Roescheisen is frustrated that crowdfunding platforms work like search engines or Amazon. Placement matters a great deal. He explains, "You need to be on that first page for people to see you." After two days on Kickstarter with zero action and countless emails the brand to dole over dollars for success, Roescheisen concluded the investment required to publicize PAPR's crowdfunding campaign wouldn't generate enough return. He redirected the investment to digital marketing for the brand. Roescheisen says, "Now that we're out there and ready to scale, we can talk to investors and come out with planned expansions."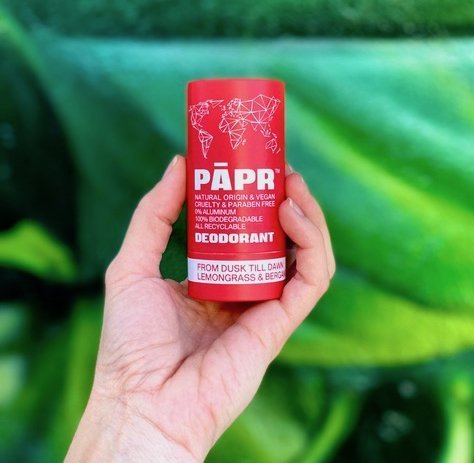 Strictly sold via direct-to-consumer distribution at the moment, PAPR is slated to kick off a subscription service in June and anticipates branching into wholesale once the pandemic ebbs. For Roescheisen, Target is a dream retail partner. He is focusing on building a consumer base in the U.S. at the outset and interested in connecting with businesses unafraid to take chances to do better for the earth. Roescheisen says, "We're really well-designed, ready for mass market adoption. It's sexy, natural and hitting on all cylinders."
Of course, Roescheisen didn't expect to launch PAPR in the midst of a pandemic. Despite the public health crisis, he's pleased with the response so far to PAPR. May's sales outperformed April's sales by 250%. PAPR went live in March. Roescheisen says, "It shows people are staying home, looking at products and considering sustainability." He hopes the pandemic will cause people to slow down and consider making sustainable personal care choices to preserve the planet.
"It's not just about, 'Let me create a product that's good for you,' anymore, but, 'What happens when I'm done with this product?' Every brand will have to face the question around sustainability or there's no longevity," says Roescheisen. "Customers are aware now of what they're putting on and in their bodies, but now we're moving past that. Is it good for the planet, and how do brands leave the least amount possible behind?"