New DTC Sexual Wellness Brand Champ Is Breaking Condom Taboos
Buying condoms can be pretty cringey.
Champ
wants to change that.
Launching today, the direct-to-consumer sexual wellness startup creates premium condoms and lubes customers can have delivered discreetly to their doors in packaging substantially more stylish than the brightly-colored boxes found in aisle 12 of the local Walgreens. 
Co-founders Nico Barnes, John O'Keeffe and Allen Yau teamed up with Madwell to develop Champ's refined, yet retro hunter green and gold packaging. O'Keeffe worked with the Brooklyn design firm in his previous position as head of brand of Zarbee's Naturals before it was acquired by Johnson & Johnson in 2018.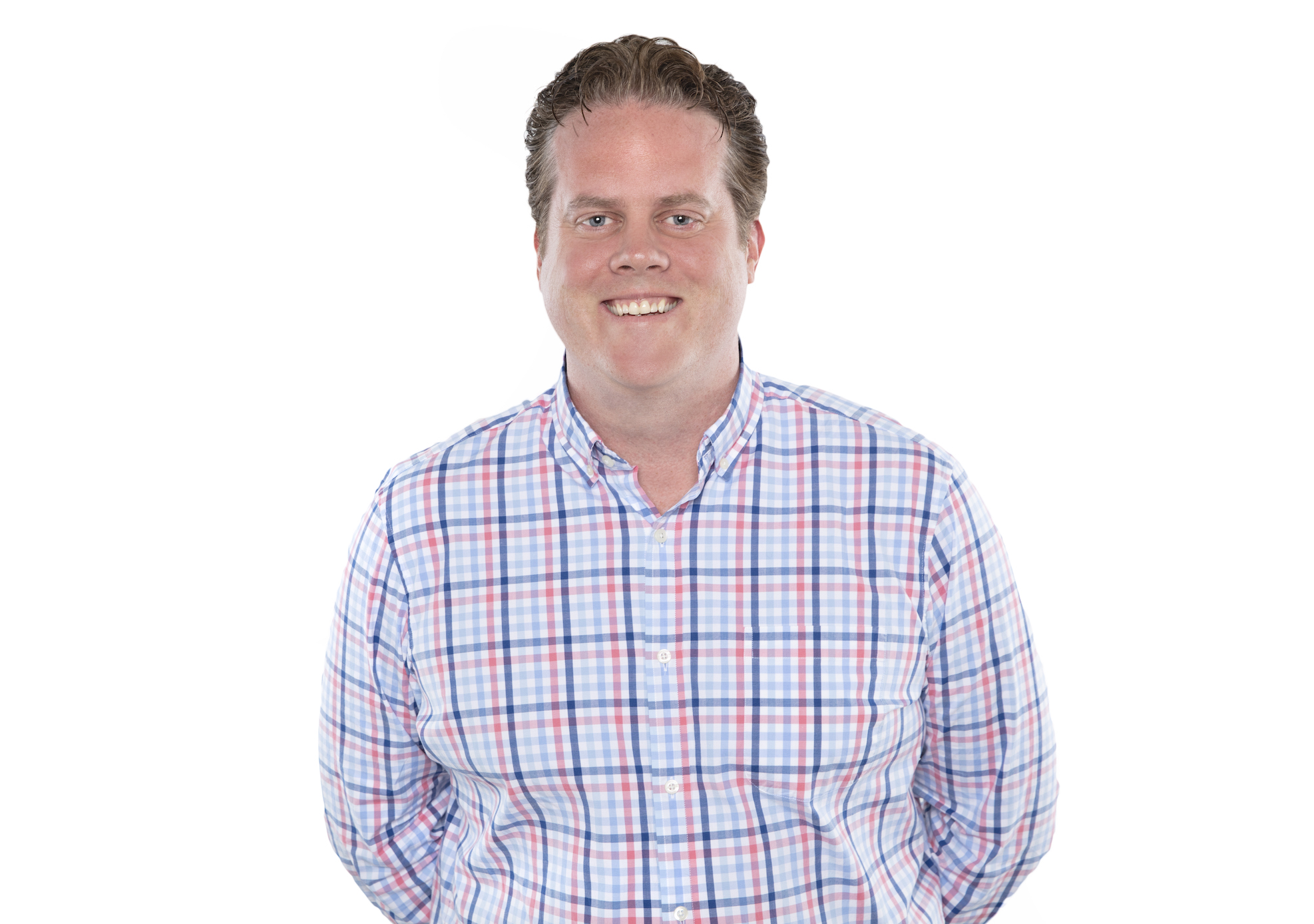 "We were inspired by Champ Prophylactics, a bygone brand that debuted on shelves in the 1950s and made a statement in a taboo category," says O'Keeffe, head of Champ's marketing and commercial strategy. "That brand's early competitive spirit and willingness to be different inspired us. We're following in the footsteps of the original Champ by challenging category conventions in a different manner today." 
Champ is launching with four products: Ultra Thin Condoms, Ribbed Condoms, Water-Based Lube and Silicone-Based Lube. The condoms are available in boxes of 12, 24 or 36, and retail for $19, $34 and $42, respectively. The lubes are $20 each for 4.4-oz. bottles. 
Madwell and Champ crafted a launch campaign called "Come Prepared" that will run across paid social and search. The brand is also pursuing a significant PR push, influencer outreach, brand partnerships and affiliate marketing. Champ hopes to make a splash in an increasingly crowded sexual wellness arena with startups like Cake, Maude and Hanx contending with it for customers. 
"The sexual wellness space is certainly a burgeoning one with lots of opportunity," says O'Keeffe. "While new companies have been starting to address different segments of sexual wellness, we believe that the condom-buying target, which spans men, women and non-binary folks, whether they be in committed relationships, gay or straight, are not being represented in many aspects. It's going to be very important to us to introduce the brand to the masses." 
"It's a staple that nobody should feel ashamed about."
Sexual wellness sales are booming in the United States. According to Grandview Research, the market was valued at $7 billion in 2019 and is projected to grow at a compound annual rate of 8.3% over the next seven years. However, as sexual wellness sales climb, condom sales are drooping. Condom use in the U.S. has been steadily declining for years. Per the U.S. Census and the Simmons National Consumer Survey, nearly 33.1 million Americans reported using condoms in 2019. In 2023, 32.25 million Americans are projected to use them. 
With all the condom cold-shouldering, it's no surprise sexually transmitted diseases have been on the rise for the last five years. O'Keeffe, a gen Xer who came of age at the tail end of the global AIDS crisis, understands Champ's target consumers younger than him didn't grow up immersed in public health campaigns promoting the importance of safe sex.
"There's so much less emphasis on HIV and AIDS prevention," he says. "The fact is that, despite the success of prep antivirals, AIDS and HIV are still certainly a real danger, but I think that because, thank goodness, mortality has been reduced drastically for those infected with HIV and AIDS, the amount of PSAs…have really dwindled, so gonorrhea, syphilis and chlamydia have been skyrocketing across the U.S."
O'Keeffe views Champ as eliminating embarrassment and inconvenience standing in the way of consumers being amenable to purchasing condoms. He says, "Beyond the discreet delivery that we offer is a brand that's designed to be uplifting and healthy, one that fits into consumers' lives in a more seamless way, and is treated less like a taboo product and more of a personal care staple."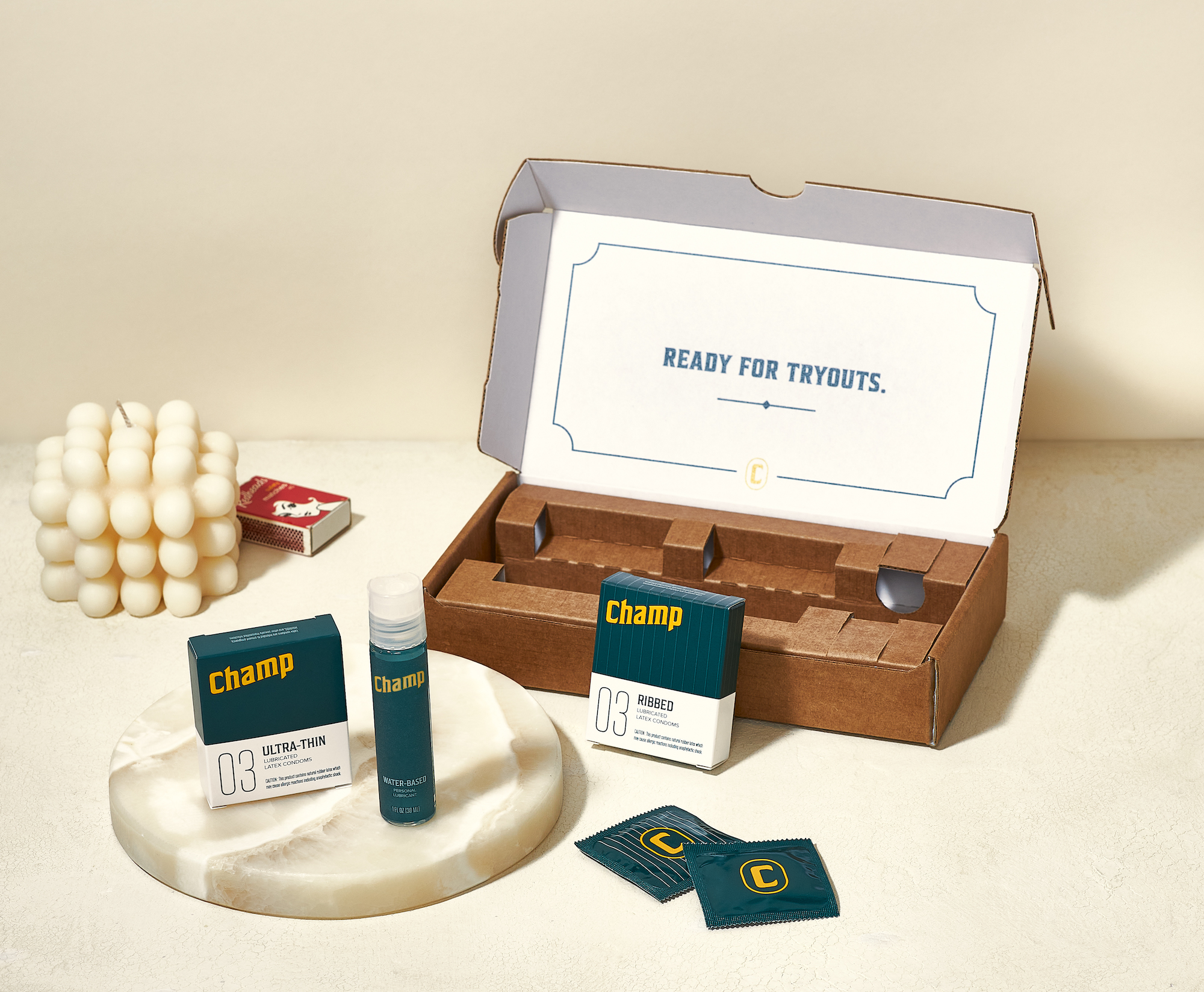 O'Keeffe, a veteran of the health and wellness industries, worked at Philips Sonicare out of Columbia Business School prior to Zarbee's. He believes sexual health products should be treated like oral health products or over-the-counter medicines. O'Keeffe posits, "It's a staple that nobody should feel ashamed about. The brand we've come out with is intended visually and in voice and tone to be a little tongue in cheek and a bit fun, but it's definitely more subtle and less slapstick than what's conventionally set the tone in the sexual wellness category."
O'Keeffe and Yau, a mechanical engineer by training guiding Champ's innovation and operations, met at Columbia. Yau met Barnes, Champ's finance lead, during finance gigs at Barclays and Bank of America. A year ago, the trio began building Champ. Currently, the brand is in the midst of raising a pre-seed round O'Keeffe divulges will slightly exceed $1 million. He shares Champ has already raised about 90% of its goal through a combination of friends and angel investors with a bit of family capital. There are no institutional investors on the cap table at this stage.
O'Keeffe expects Champ will close its pre-seed round this summer. The proceeds from it will be largely slated for product development. "We feel we have a pretty good handle on what it's going to take from a cost perspective to launch," says O'Keeffe, adding, "We're very proud of the fact that we've been able to get some incredible investors."