New E-Tailer Adaya Beauty Makes It Easy For Black Women To Purchase The Products Right For Them
When Chelsy Gray goes to her local drugstore or beauty specialty store, she doesn't always find the right product for her. There may be one or two options addressing her needs in a product category and, if those don't appeal to her, she's out of luck. "You have to go to multiple stores as a Black woman to fulfill your shopping list," she says.
Gray doesn't think beauty shopping should be so difficult for Black women, and she's doing something to change it. The former J.C. Penney assistant buyer for personal care, housekeeping, storage and fitness has launched e-tailer Adaya Beauty with five brands—Golde, LivSo, The Honey Pot Company, Black Girl Sunscreen and Ode to Self—suiting Black consumers, and expects to quadruple its brand roster by the end of the year to develop it into a comprehensive destination for skincare, haircare and wellness offerings made with Black women in mind.
Adaya Beauty doesn't only care about peddling merchandise. The e-commerce website prioritizes delivering information to its core audience of primarily Black females aged 25 to 34 years old. It highlights crucial information about products, spelling out, for example, the functions of key ingredients in their formulas, the problems they aim to solve, and the customers they are geared for well as the backstories of the brand founders behind them. Gray personally tests all the products that end up in Adaya Beauty's selection, and writes product descriptions based on what she discovers through the testing. The entire process takes about five weeks.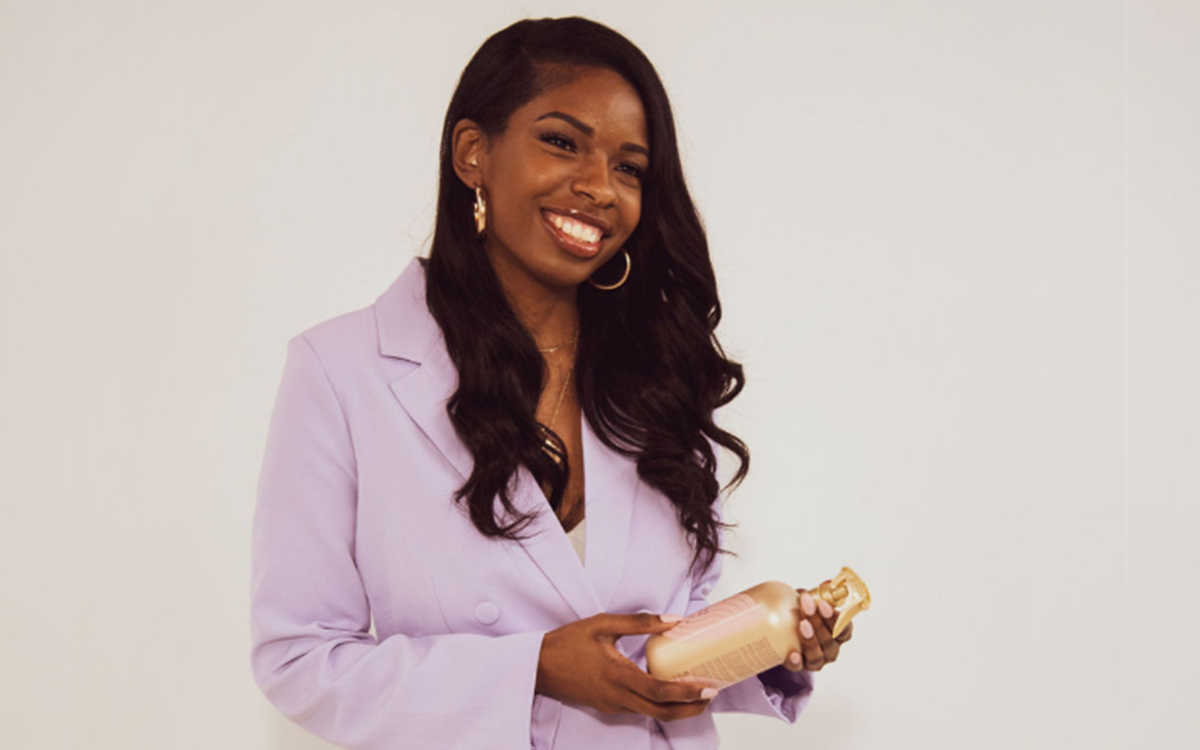 The diversity of product choices on Adaya Beauty extends to price. Gray is adamant its customers shouldn't to shell out for an expensive item if they'd rather not. "Black women aren't monolithic," she says. "You could have a Black woman that wants to splurge on skincare, but she wants to save on her haircare."
At the moment, the five brands carried by Adaya Beauty have Black founders. The most important criteria for the e-tailer is that its products, from high-quality solutions for scalp dryness to organic masks battling hyperpigmentation, are directed at Black consumers. Future brands don't have to be from Black entrepreneurs. However, Gray is focused on Adaya Beauty featuring a strong contingent of Black-owned brands.
"Especially within the beauty supply store space, they have products that target Black people, but they're not technically Black-owned. It's got to be up to the curator to find more brands that are truly Black-owned and are truly efficacious," she explains. "That may be a challenge, but it's something that buyers are going to have to put more effort into."
"Black women aren't monolithic"
Gray applauds the 15% Pledge, the effort started by designer Aurora James to compel retailers to commit 15% of shelf space to Black-owned brands, but argues it falls short of achieving equality for them. She says, "What is more powerful is saying, 'I'm going to look at your brand the same way I look at other brands, and I'm not going to try to fit you into this quota.'"
In addition to Black-owned brands being afforded the same chances as their white-owned counterparts to be evaluated by buyers, Gray asserts that, once they crack the doors of retailers, Black-owned brands should be given the same chances to get in front of shoppers. "We need people that are buying and catering to us with the lens that we deserve, and that is 100% of the opportunity," she says. "I feel like Black women, we don't just deserve to be in a multicultural aisle."
Gray realizes Adaya Beauty is, at least for now, a small player contending with big problems. Her toughest obstacle today is pinning down companies willing to partner with an emerging e-tailer. She's spending hours upon hours scouring sites and social media feeds for brands that might be open to showcasing their products on Adaya Beauty. Influencers such as Nayamka Roberts-Smith have been particularly helpful in alerting her to brands that could be good matches for it.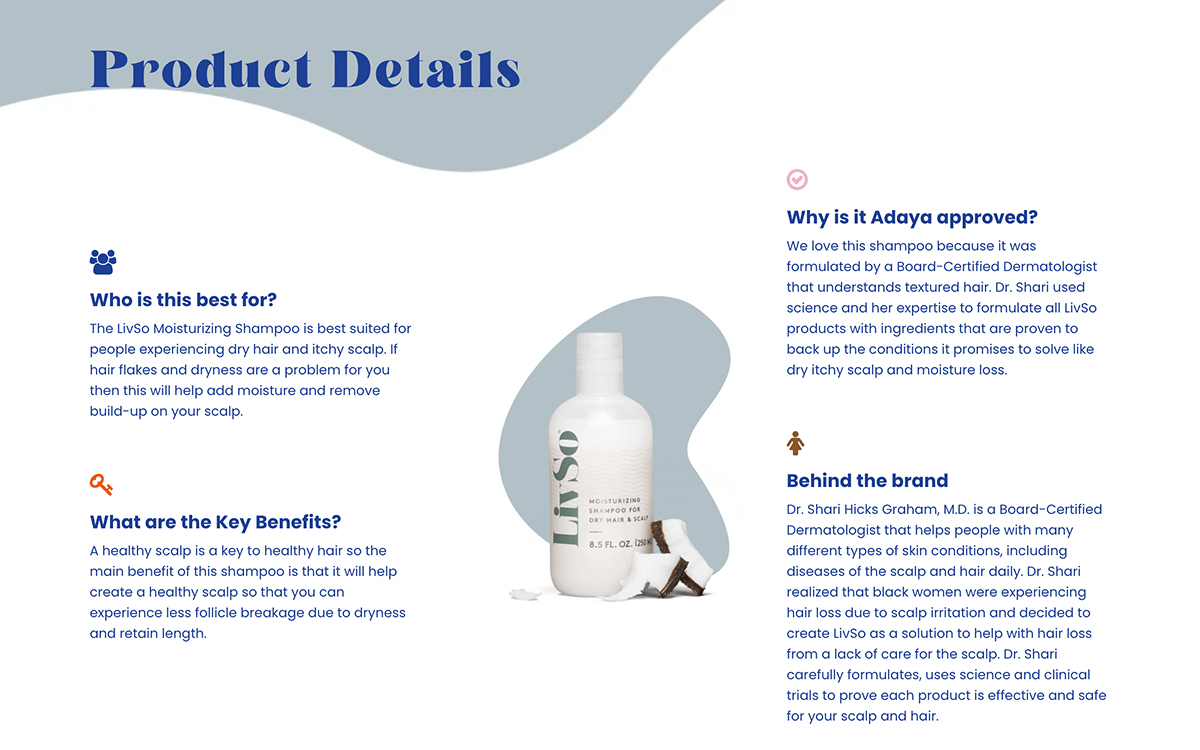 Since its debut on June 18, Adaya Beauty's top seller has been Ode to Self's $35 De Palma Hydrating And Clarifying Facial Oil. Moving forward, Gray is interested in pushing the e-tailer into body care. She believes first-rate lotions and body washes that combat bacteria while treating the skin are hard to come by. Adaya Beauty could provide desirable alternatives to conventional body care fare by becoming a home for them.
As Adaya Beauty grows, Gray hopes to improve the e-tailer's navigation and content capabilities. She envisions building out a product filtering system to enable customers to quickly pin down the products they're hunting for. Gray also plans for Adaya Beauty to share insights from beauty experts to solidify its position as a trusted beauty resource for Black beauty shoppers.