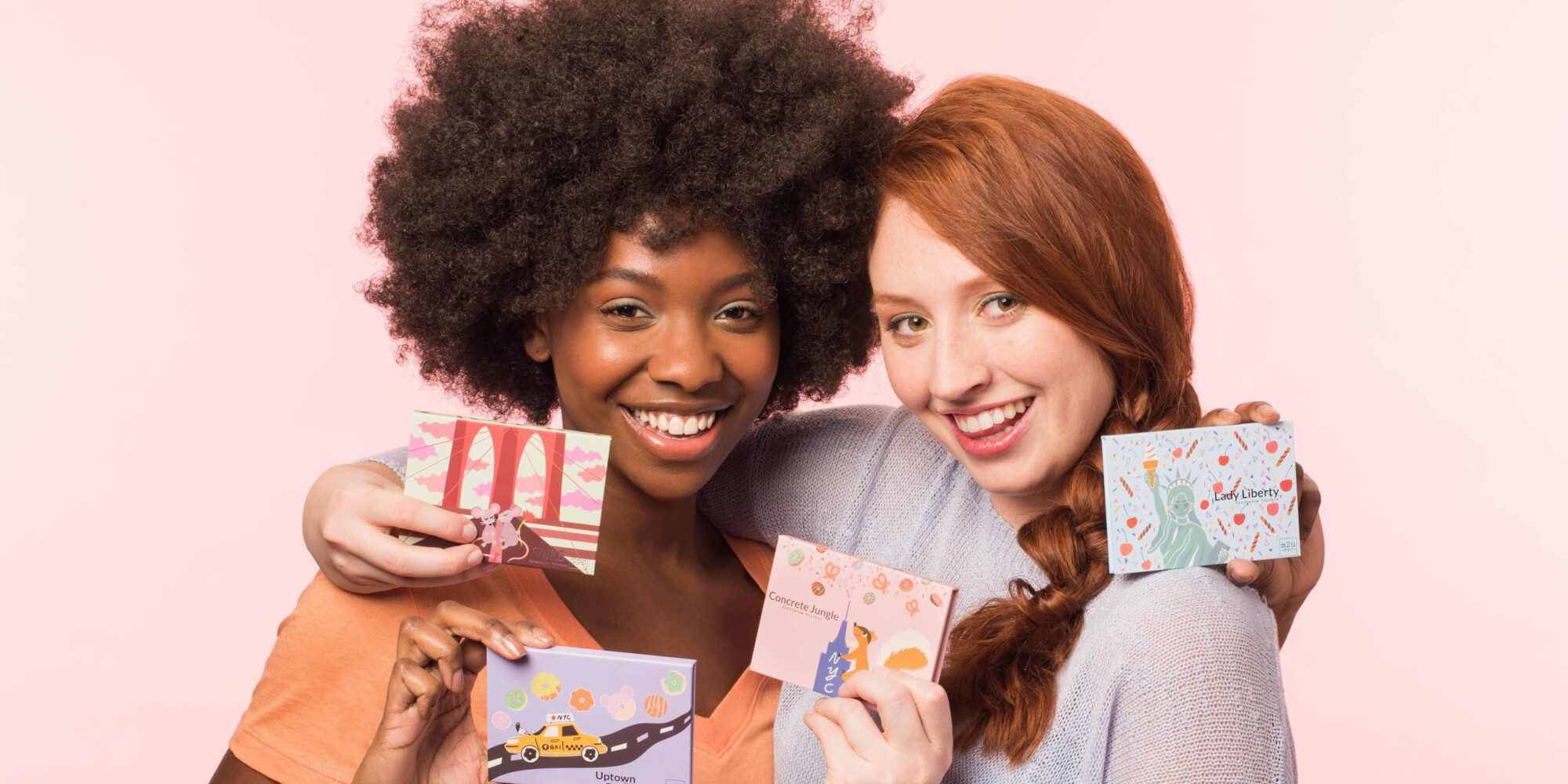 This New Gen Z Brand From A Former Estée Lauder And L'Oréal Exec Makes Makeup Super Affordable
Shortly before Amy Granger left The Estée Lauder Cos. Inc., where she was director of global business planning and e-commerce analytics, she worked on a campaign with a budget that soared into the millions.
"They used A-list models and shot in exotic locations. I remember thinking, 'The consumers don't care about this anymore. It looks beautiful, but it looks like any other brand,'" says Granger, also previously director of brand operations for L'Oréal-owned Kiehl's Since 1851. "I know the consumer doesn't know about the costs, but they're built into the price of what they are buying. Those things kept bothering me."
Granger decided to pay attention to her inner beauty industry critic and venture out on her own last year to create a brand that cuts out excessive marketing to enable it to slash prices while retaining the rest of what consumers covet from cosmetics. The result is M2U NYC, a vegan and cruelty-free makeup brand that launched March 1 with 100 stockkeeping units priced from $3 to $12. Its markups are 2X to 3X compared to entrenched makeup brands' 5X to 15X markups, according to its website.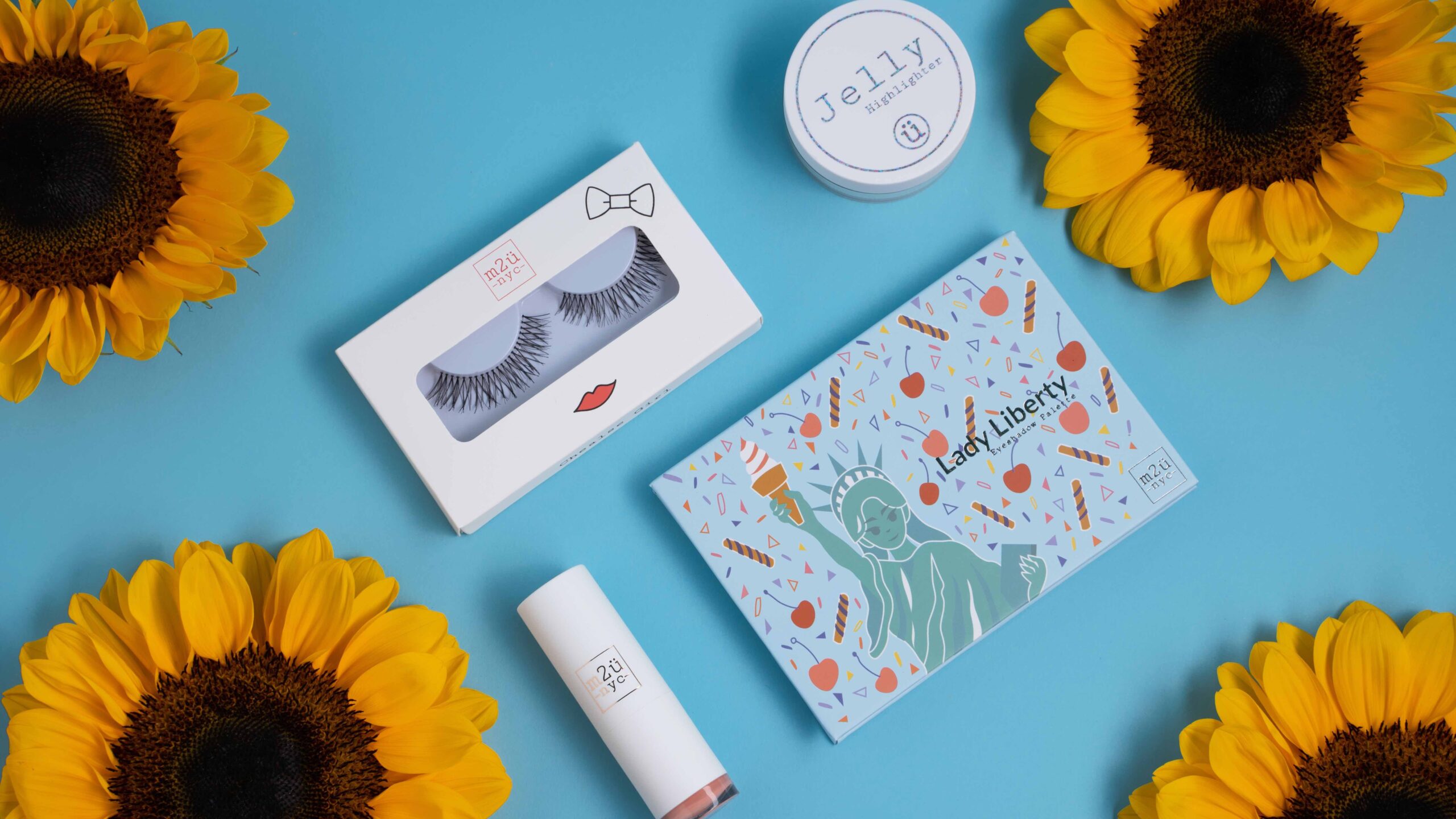 "My goal isn't to replace what's in people's makeup bags with our products. I just want them to have another option," says Granger. "For me, it's about quality, style and value. I know that, if I can achieve that, I will have achieved what I set out to do."
M2U NYC isn't entering novel territory by offering low-priced cosmetics. E.l.f. Cosmetics, Miss A, NYX and Wet 'n' Wild are among the several brands it's up against. However, M2U NYC has the advantage of being shaped to suit gen Z preferences. Prior to its debut, Granger surveyed 400 gen Z consumers to understand what they desire from makeup brands. She learned they're drawn to openness, affordability and design.
"It's about quality, style and value. "
Granger provided the survey recipients examples a few brands' designs, and their favorite was Glossier's design. So, M2U NYC stuck to a similar minimalist aesthetic with tweaks, of course. "I call us a gen Z version of Glossier," says Granger. A 'ü,' occasionally incorporating eyes in the diaeresis, is a signature accent in M2U NYC's packaging and emphasizes the importance the brand places on customers. It tapped students in New York to capture scenes of the city for the packaging of its charming eyeshadow palettes.
"New York for me is such an amazing place. I remember all these years when I worked for a big corporation, my friend who is a New Yorker complained, but, every day, I felt lucky to be here," says Granger, a native of Taiwan who moved to the United States to attend graduate school at MIT, where she obtained an engineering master's degree. "This is a place full of energy and excitement. That's why New York City is in our brand name. I feel that, if we capture the magic of New York in our brand, then we will be onto something." The M2U in the brand name stands for "makeup to you."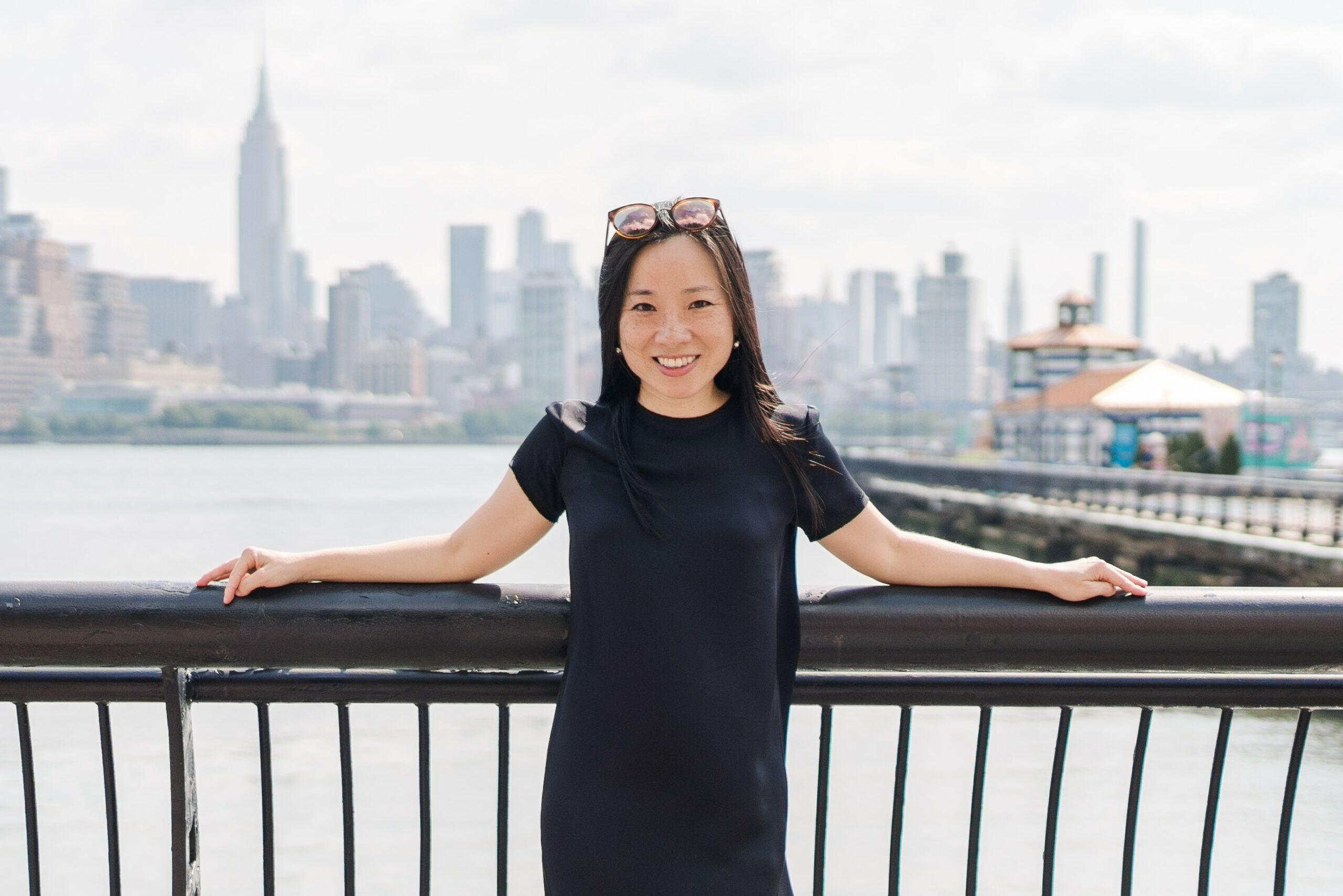 In Granger's survey, gen Z consumers indicated they believe affordable makeup is priced from $5 to $10, and prices of most of M2U NYC's items fall within that range. "We developed this brand with gen Z in mind because they not only value transparency, but demand it," says Granger. "We know our brand story of pricing transparency will resonate well with them. We want our products to inspire and help them express themselves."
To help customers express themselves, M2U NYC went live with an array of product choices. In the early going, Eye Crayon is the bestseller. In the first review the brand received, the reviewer equated the product to Glossier's Skywash. "Ours is $3, and theirs is $18. Personally, I love our formula. It's very beautiful, creamy and convenient," says Granger. "You can draw it on your eyelid or you can use your finger. It's a really easy-to-use product." Additional strong sellers for M2U NYC are Cream Blush Multi Stick, Moisturizing Lipstick and palettes from its NYC Eyeshadow Collection. The brand doesn't have complexion products yet, but foundation is on the docket for 2021.
"We developed this brand with gen Z in mind because they not only value transparency, but demand it."
Granger is noticing that customers initially purchase a single product from M2U NYC despite it charging $7.99 for shipping on orders under $30. The brand encourages purchases with a return policy stipulating it will issue refunds for products returned within 90 days of purchase. After their initial purchases, customers are ordering $30 or more worth of product. Already, M2U NYC has had customers purchase merchandise three times.
Self-funded M2U NYC hit the market at a brutal moment for makeup. Research firm Mintel forecasts retail sales of color cosmetics will drop roughly 11% this year. Granger abandoned her original sales projection, and distribution and marketing plans. Although she always expected to largely rely on direct-to-consumer distribution at the outset of M2U NYC, she had imagined connecting with retailers through trade shows. Instead, M2U NYC isn't exhibiting at trade shows, and Granger is presenting the brand to retailers via the wholesale platform Abound. Eventually, she envisions M2U NYC being stocked at retailers like Target, Ulta Beauty and Urban Outfitters.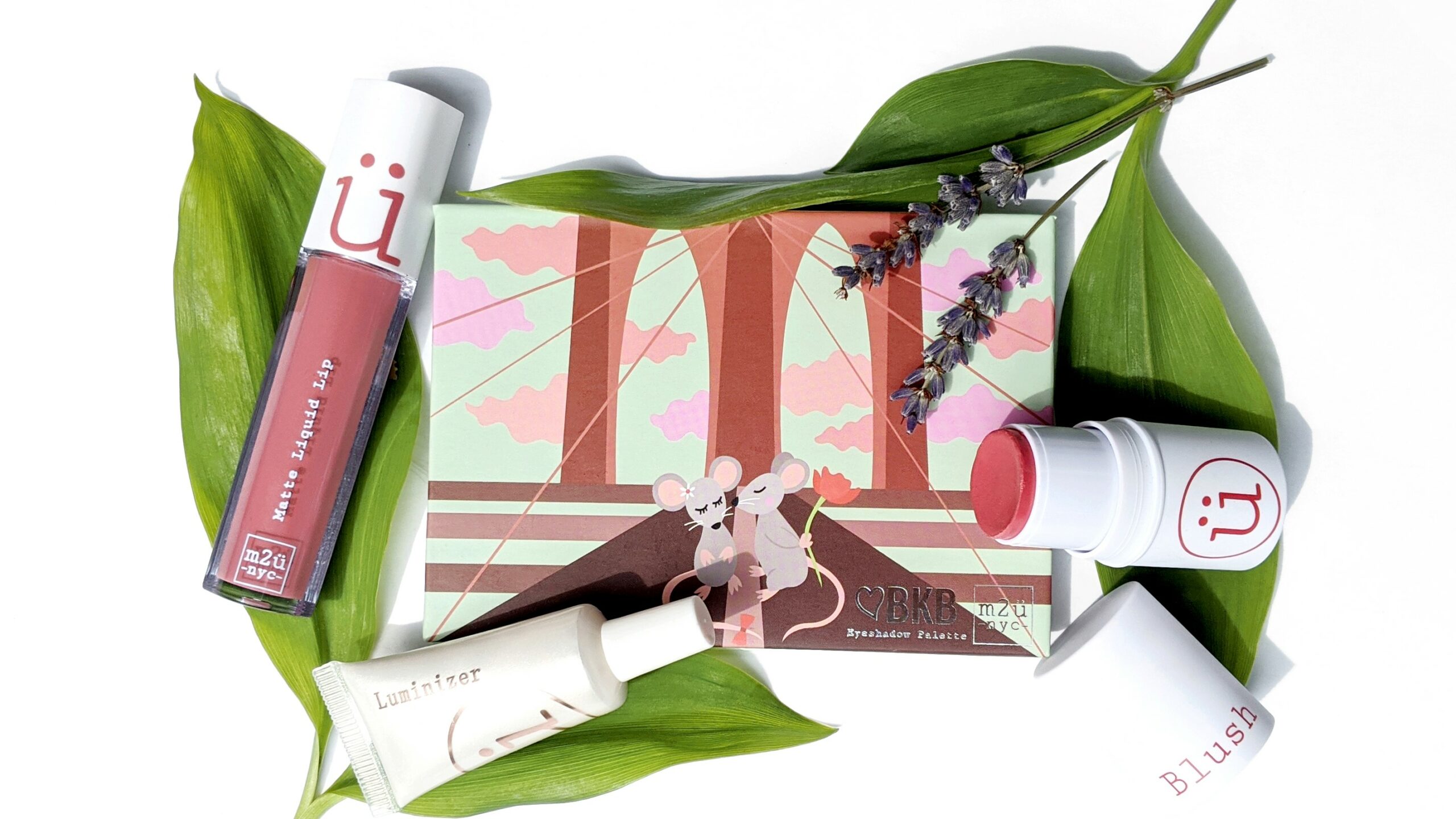 M2U NYC had expected to host pop-ups and kick off a college student ambassador program at 30 college campuses. Due to coronavirus restrictions and precautions, it scrapped pop-ups and is testing the college student ambassador program at a single campus, The University of Texas at Dallas. M2U NYC is dabbling in Facebook and Instagram advertising, but its principal method for raising awareness currently is reaching out to around 200 micro-influencers. The brand doesn't pay influencers for posts.
Under any circumstances, it's tough to turn an affordable makeup brand into a success—and it's even tougher during the pandemic. Granger acknowledges the challenges and is eager to take them on. "Starting from zero, it's very difficult. I know why not many people are doing it. This is crazy, I know," she says. "Either people have volume with low prices or low volume with high prices. I don't have the volume yet, but I have low prices. The good thing is my overhead is low. My photo shoot cost $2,000 and not millions. I know we have good product-market fit. I know that, when people try the product, they will like it."