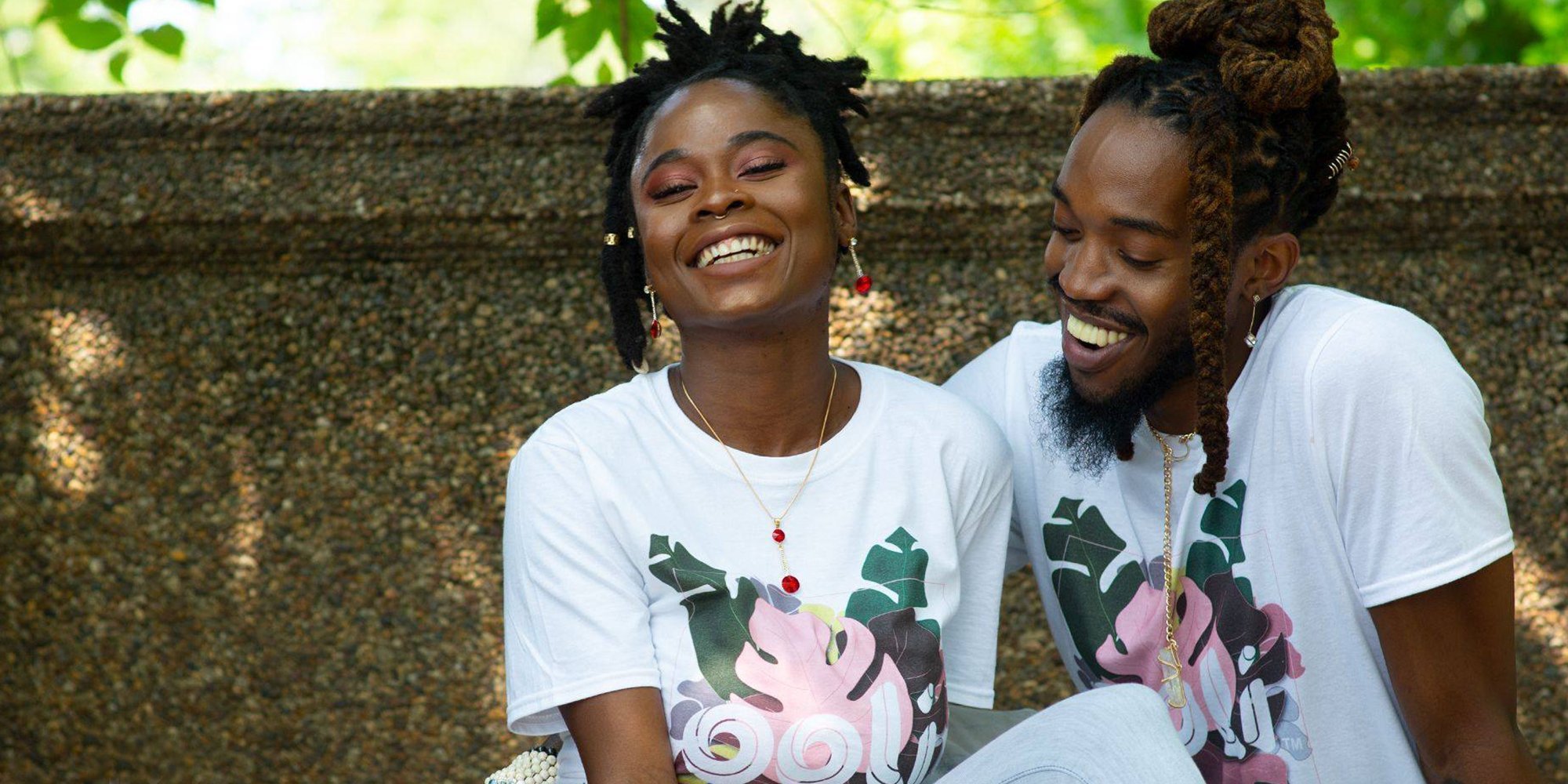 New Haircare Brand Ooli Beauty Caters To The Needs Of People With Dreadlocks
Choosing to wear dreadlocks is easier than it used to be. Legislation banning discrimination based on hairstyles, including braids, twists and dreadlocks, has passed in California and New York, and the movement away from chemically-treated hair has led to an embrace of individual expression when it comes to coiffures.
But there's one thing that has barely changed for consumers with dreadlocks: The selection of haircare products to address their specific needs. It hadn't changed, that is, until Ooli Beauty hit the haircare scene last month. The new organic, unisex brand is dedicated to maintaining the health and uniqueness of dreadlocks.
"Nobody has really concentrated on this niche of the natural hair community," says Jessica Pritchett, founder of Ooli Beauty. "I've had this hairstyle for so long, and I've seen what issues can come with it. I know that, if I'm doing trial-and-error stuff to take care of it, others are too. I can create better products around it."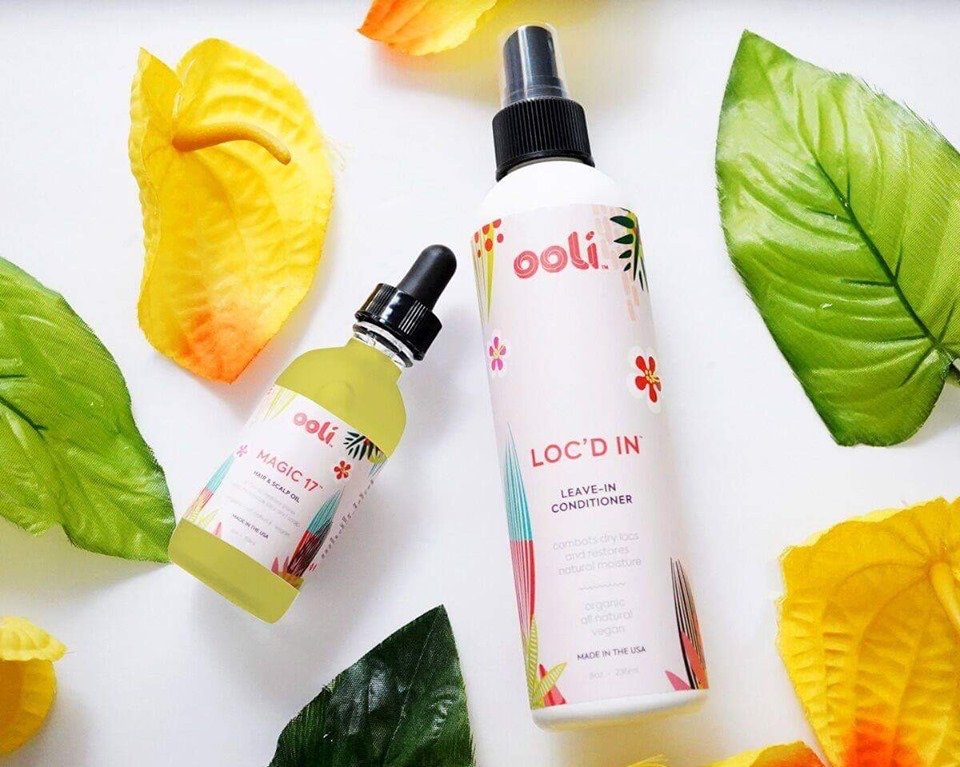 Pritchett has been sporting dreadlocks for 18 years. She stopped perming her hair in the late 1990s and wore it loose for a while before deciding on dreadlocks. She favors dreadlocks because she doesn't have to fuss with them much, and they're an homage to her Caribbean background. Dreadlocks are common in her family, as is entrepreneurialism. The entrepreneur in Pritchett spotted an opportunity in the failings of existing haircare products in handling dreadlocks.
To uphold her locs, Pritchett previously relied on mass market products and homemade remedies. The homemade remedies—she'd extract aloe from the plant, for example—could be difficult to deal with, especially for a time-pressed professional like Pritchett, who's in the entertainment industry and pursuing haircare as a passion project on the side, and go bad quickly. The mass market products weren't the right consistency.
"Nobody has really concentrated on this niche of the natural hair community."
"The problem is that everything is really creamy. Loc'd hair is matted together and, if you use a creamy product, it gets stuck and, if it's dry and stuck, it collects and turns white, and you can see it," explains Pritchett. "Most of the products that are out there are really great for loose naturals, but people that are loc'd need products that are clear and don't create buildup."
Ooli Beauty sidesteps the problems associated with the mainstream natural hair products in its two debut items: Loc'd In Leave In Conditioner and Magic 17 Hair & Scalp Oil. The products' formulas avoid parabens and petrolatum, and feature ingredients such as silk amino acids, and sunflower seed, black cumin, coconut, linseed, grape seed, apricot kernel, safflower and peppermint oils. Pritchett carefully selected natural ingredients to combat dryness, breakage and thinning.
By Black Friday, Ooli Beauty could have as many as six products. Pritchett expects to release a hair gel, hair fragrance, cleansing shampoo and clarifying shampoo soon. Ooli Beauty's products are priced from $10 to $26. Currently, Magic 17 Hair & Scalp Oil is the bestseller, but Pritchett predicts shampoos will rise to the top once they're available.
A product based on apple cider vinegar and baking soda soaks is on the docket. "I would like to make that process simpler than doing the mixing and trying to stick your head in the sink," says Pritchett. "Also, I'm just interested in more ways to make wearing locs more convenient. Sometimes you get flack for the hairstyle. Although it's getting better, I don't want people to abandon it because of outside factors, so I try to make the care portion of it as uncomplicated as possible."
"Sometimes you get flack for the hairstyle. Although it's getting better, I don't want people to abandon it because of outside factors."
There are bit players catering to people with dreadlocks—among the brands in the segment are Knotty Boy and Noggin Oil—mostly launched by hairstylists, but Pritchett comes at it from a beauty junkie angle. She tested tons of formulas to figure out the aspects of Ooli Beauty's products from the scent to the color. The products aren't heavily scented, and the upcoming hair fragrance is intended to supply the scent as a finishing touch. The cheery packaging is meant to cross gender boundaries. It has lime green, gray and dark cherry. Pritchett says, "I wanted it to be fun, bold, natural and kind of quirky. Those qualities describe me." The brand name, chosen with help from Fuze Branding, is supposed to be fun as well.
Pritchett has poured $39,000 into bringing Ooli Beauty to life and projects it could generate $350,000 in its initial year in business. She's starting to rev up advertising, and roughly 40% of her spending will be dedicated to Facebook and Instagram, 20% to Google and Pinterest, 20% to influencer marketing, and the rest to YouTube and social media efforts elsewhere. So far, Ooli Beauty has enlisted one brand ambassador, Habeeb Ataa, a stylist and personal shopper with long locs, and it's on the hunt for additional ambassadors.
The brand is focusing primarily on a direct-to-consumer distribution model. However, black-owned beauty supply stores are possibilities for expansion. Discussing retail, Pritchett says, "I know the margins aren't really that beneficial to small businesses, and I need to think about how much of that margin I'm willing to give up to be in a store. Do I have my business together so that, if I'm ever told they're removing me from the shelves, will it fail or can I sustain myself?" Once Ooli Beauty sustains itself, she has plans to introduce a CBD skincare brand and is considering drawing up a manual to guide fellow beauty entrepreneurs.
"I made some mistakes, and they cost money," says Pritchett. "I put my brand in the hands of people who had a lot of things going on and weren't able to really give me the attention that I paid for during the development phase. Because I don't come from the beauty world, I don't think I could have avoided that, but, now that I know, I can tell somebody where they don't have to spend money."