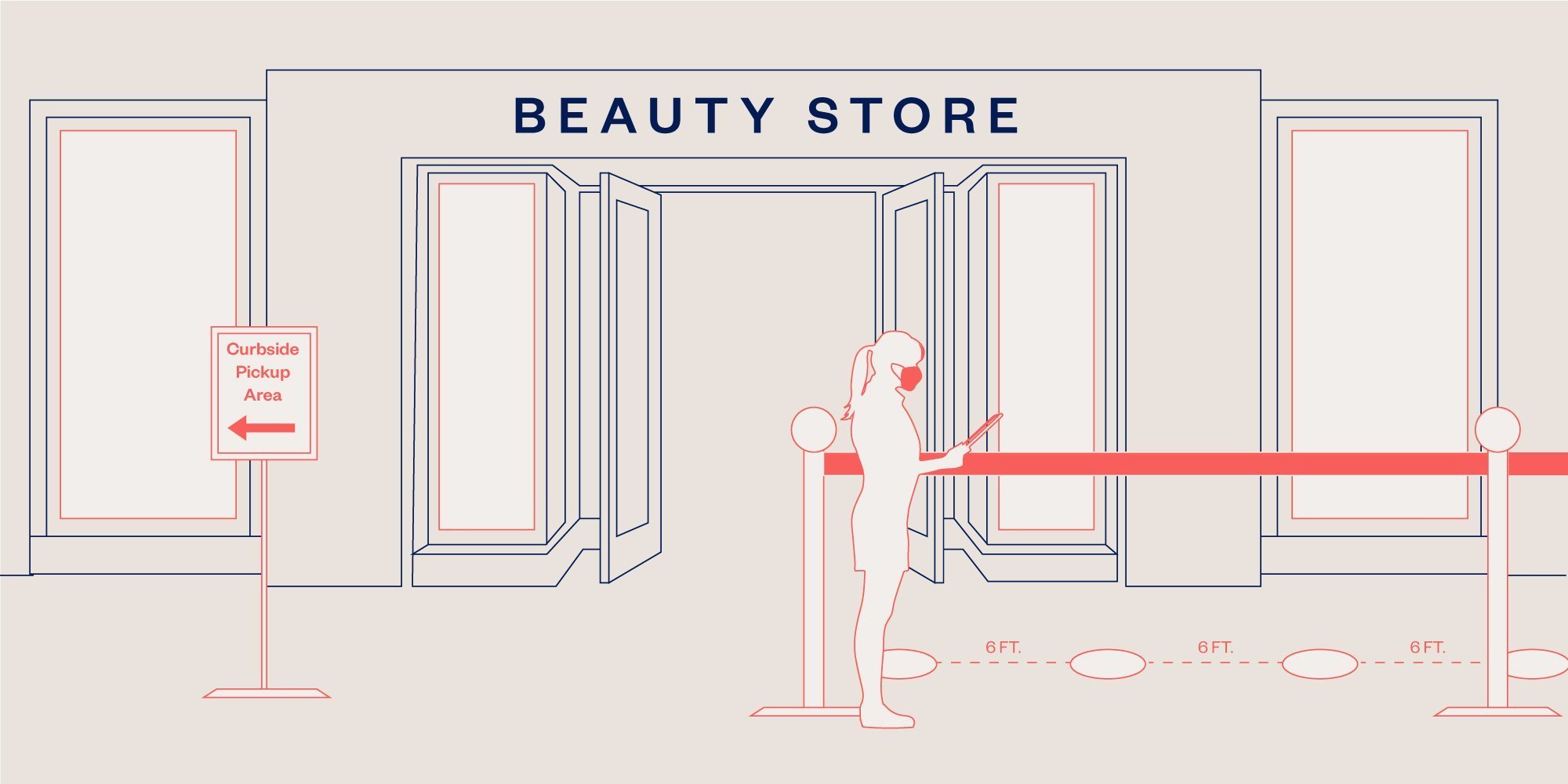 What's The New Look Of Beauty Retail?
Even before the pandemic, market conditions hadn't been kind to brick-and-mortar retail. The rise of online shopping, outdated malls, shifting tastes of young generations and the collapse of department stores have been well-documented. The one bright spot? Thriving beauty counters and specialty stores that fulfilled consumers' need to touch and test products, compare ingredients and access advice with ease. For more than 100 days, coronavirus-related shutdowns have changed all that. Now, with restrictions easing, retailers and design professionals are reimagining beauty stores as safe and efficient, but still enjoyable experiences to spur digital cash registers to hum again. Here's a look at some store changes that will become commonplace as the United States economy reemerges and shopping transforms: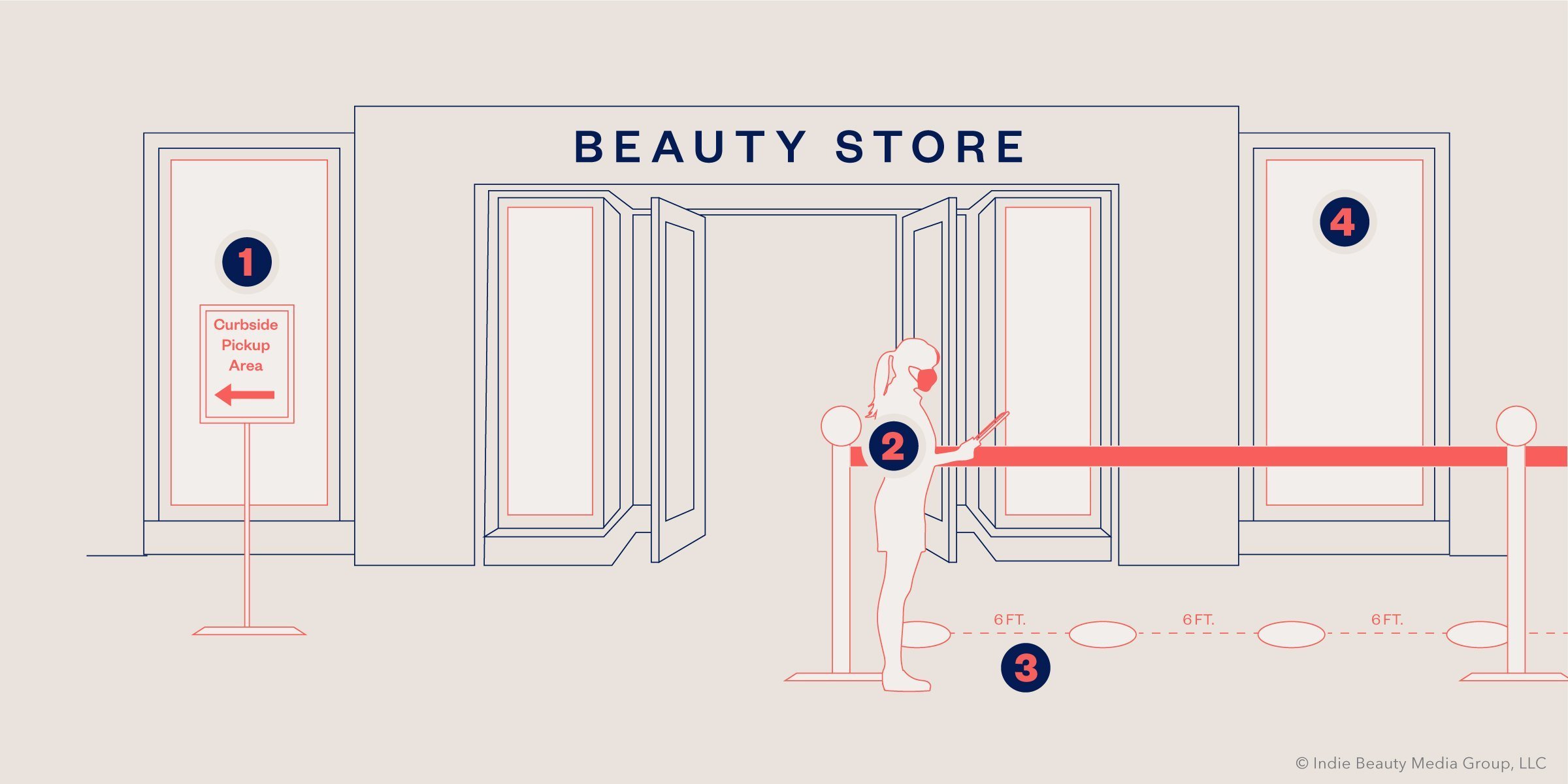 Since there will be limited capacity for people in the store, retailers will have to invest in preparing the outside of the store as an ideal environment for customers to wait and, in some cases, execute transactions.
1. Curbside Pickup
As with restaurants and essential big-box stores that boosted their takeout games during the height of the pandemic, curbside pickup for beauty will offer contact-less receipt of online orders or orders made directly through the store prior to pickup.
2. Reorders fulfilled by staff
Attendants outside the store will process walk-up consumer requests, fulfill orders and hand off merchandise outside so the purchaser never has to enter the store environment.
3. Social-distancing queues
The now-ubiquitous 6-foot rule will be in full effect, and stores will have signals like painted lines that take the guesswork out of where shoppers should stand as they line up outside before entering.
4. Display, display, display
Store windows and external displays offer creatives and brands big opportunities to showcase innovation. The exterior presentation, for passersby and those waiting on line, will feature screens, product displays, deal banners and other enticements to lure and entertain consumers.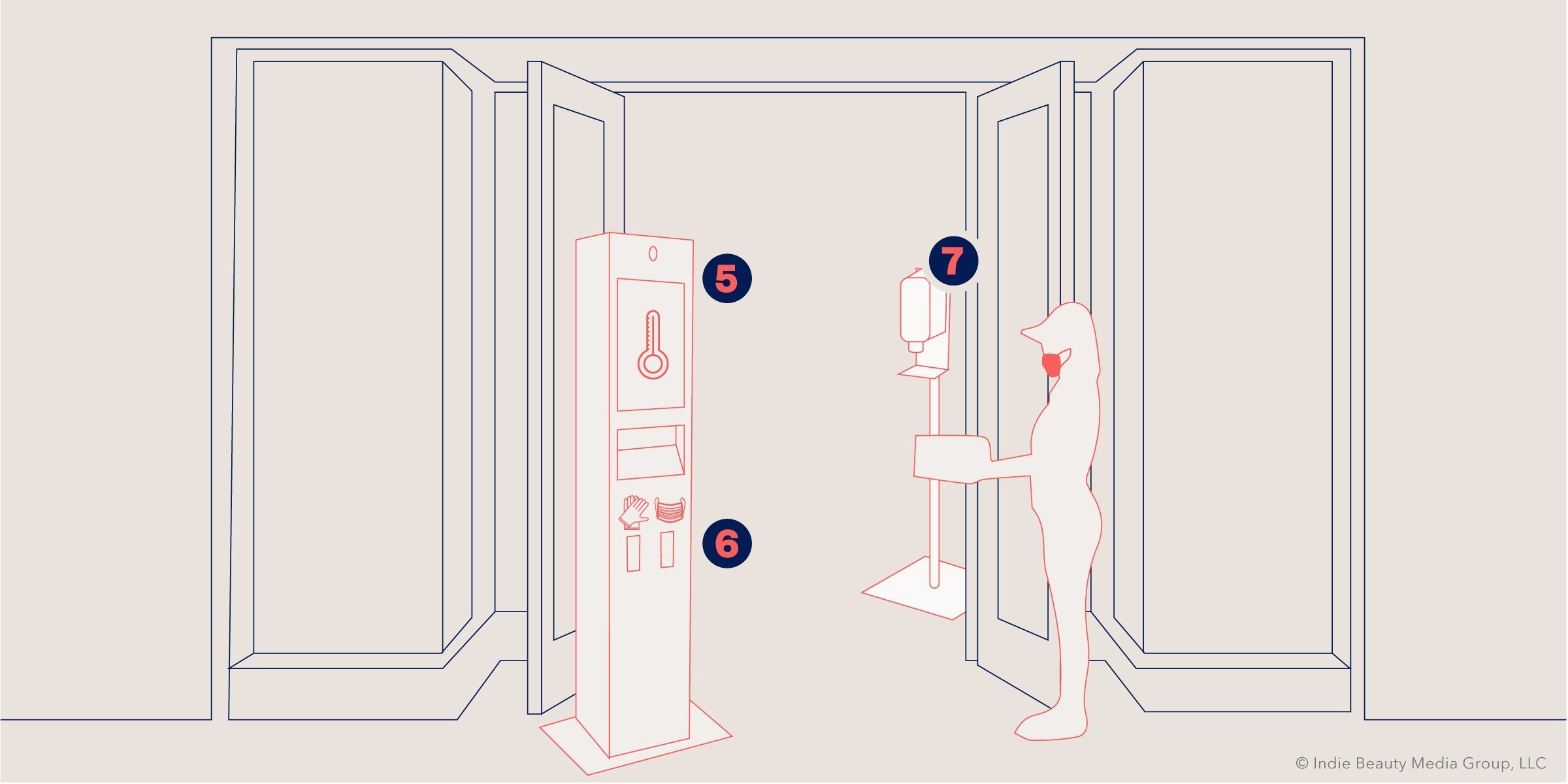 Entrances will feel more like multi-step checkpoints. Shoppers who are not handled externally will be screened upon entry.
5. Temperature check
Citizens of the world have been bombarded with messages from companies about health and safety measures, and the temperature check will be a critical facet of new retail as much to reassure consumers as to meet safety standards demanded by employees.
6. Mask and glove dispensers
There may come a time when it will be impossible to remember when masks were in short supply. Forgot yours in the car? No worries, just grab a fresh mask before you enter the store.
7. Hand sanitizer stations
Another post-pandemic staple, hand sanitizer, is ripe for reimagining. We can all live with loose bottles presented at countertops, but permanent installations will prove to be more aesthetically pleasing and efficient.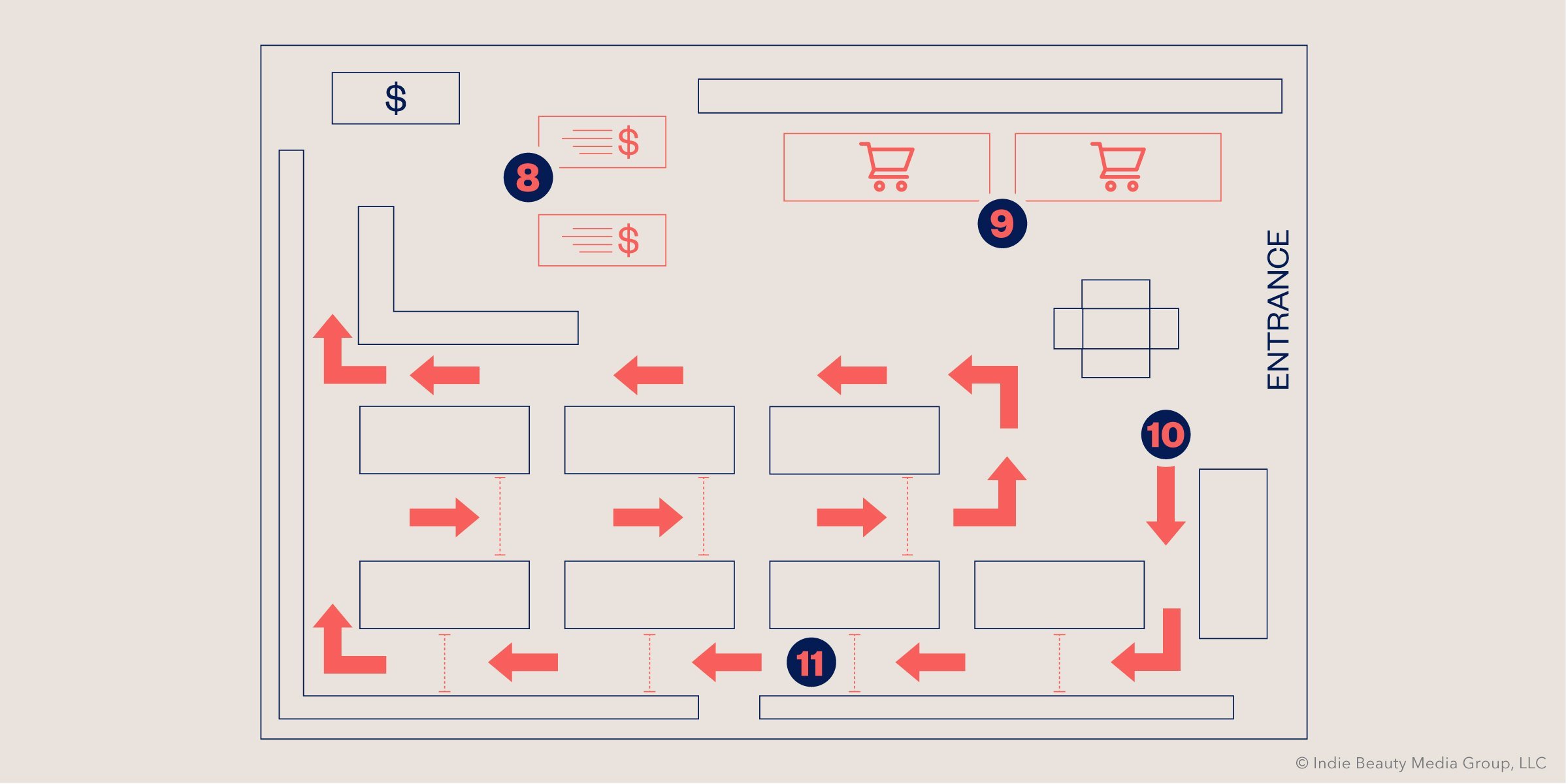 Speed, social distancing and flow will define the beauty retail experience. New floor plans must ensure safety and shopper satisfaction.
8. Discreet payment sections
Checkout lines will be a thing of the past, and external check-in lines will partly replace them. Separate payment sections—away from the display floor— reduce the potential for unwanted crowding.
9. Online pickup station
In-store online pickup stations can take a number of forms, either working in tandem with curbside pickups or in urban situations where cars are impractical. Online pickup stations may be situated in-store or be walled off from the interior in a separate enclosure.
10. One-way directional traffic flow
An abundance of signs and positioning of aisles will help direct consumers to the section they want in the shortest amount of time, with little to know backtracking or clumping.
11. Streamlined floor plan
Wider aisles and streamlined floor plans are expected to spread out products and shoppers. As a consequence, stockkeeping units and product lines may be more limited, which could have a negative effect on indies trying to break into or maintain shelf space.
Exit plans are high on the list of development needs for retailers, which will employ a combination of new technologies and layouts.
12. Plexiglass shields
Hastily constructed clear plastic sheets and plexiglass panels are going to be replaced by clear shields designed as if they were integral to the layout in the first place.
13. Contactless payment
Tap-and-go chips and credit card systems will spread beyond gas pumps, where they have been most commonly found, eliminating the potential for virus transfer on touch screens, signature pads and pens.
14. Express self-checkout
Speeding through an automated final transaction will limit unnecessary contact or accidental reduction of proper social distancing between employees and consumers. Beauty retailers have a chance to improve upon self-checkout stations already in place at drugstore, grocery and big-box chains.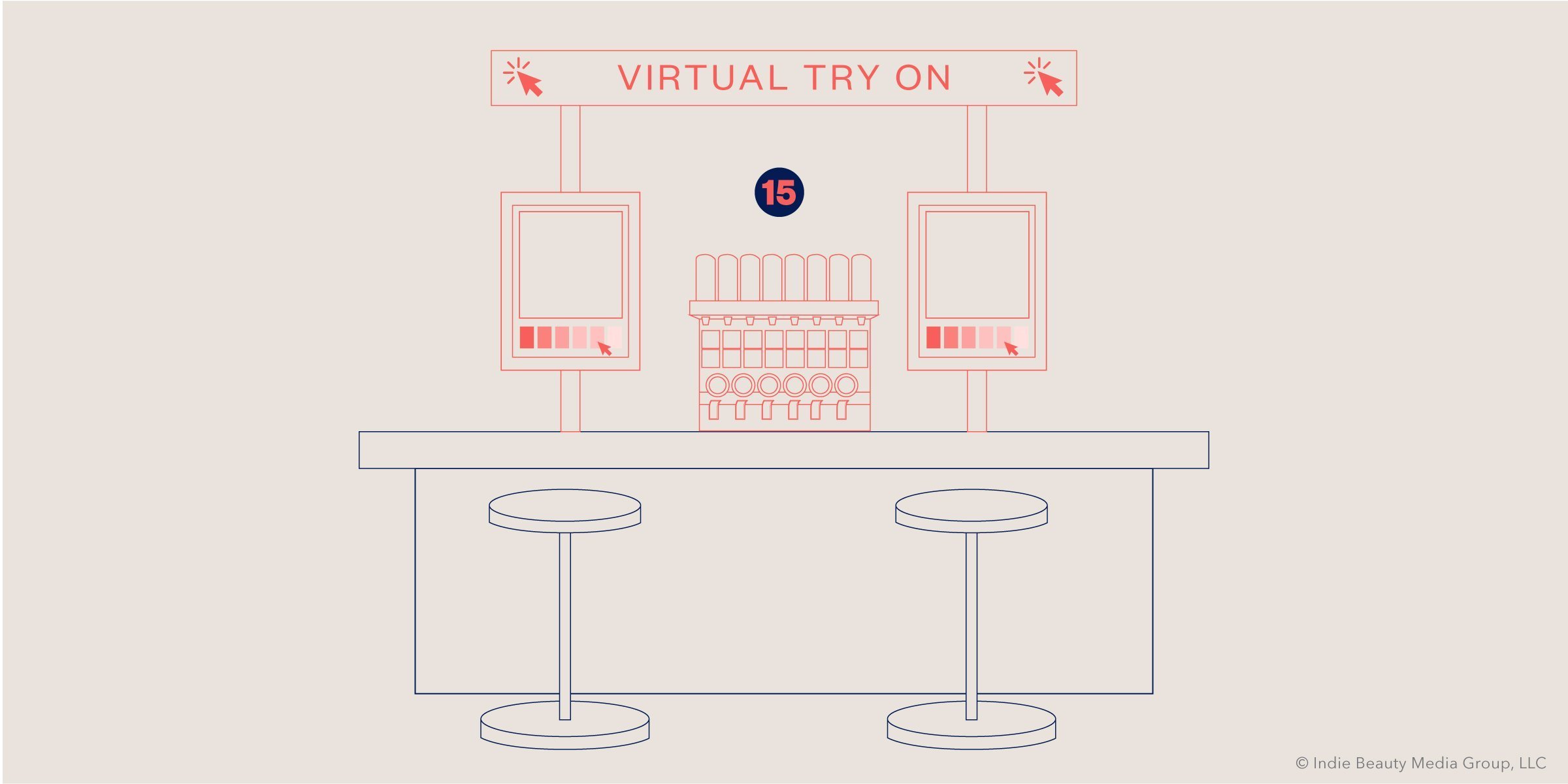 Sampling, services, and expert advice and education are key differentiators for beauty stores over e-tailers, and present great challenges and potential for innovation. Whatever emerges initially will be the first phase of a work in progress.
15. Digital testing and sampling stations
Digital makeovers will be crucial as traditional testers and services are replaced with pre-packaged samples and virtual try-on. Sampling programs are predicted to become more important than ever. Hands-on services, initially largely on pause, will slowly start to become available, but will take place behind screens and set apart from the floor.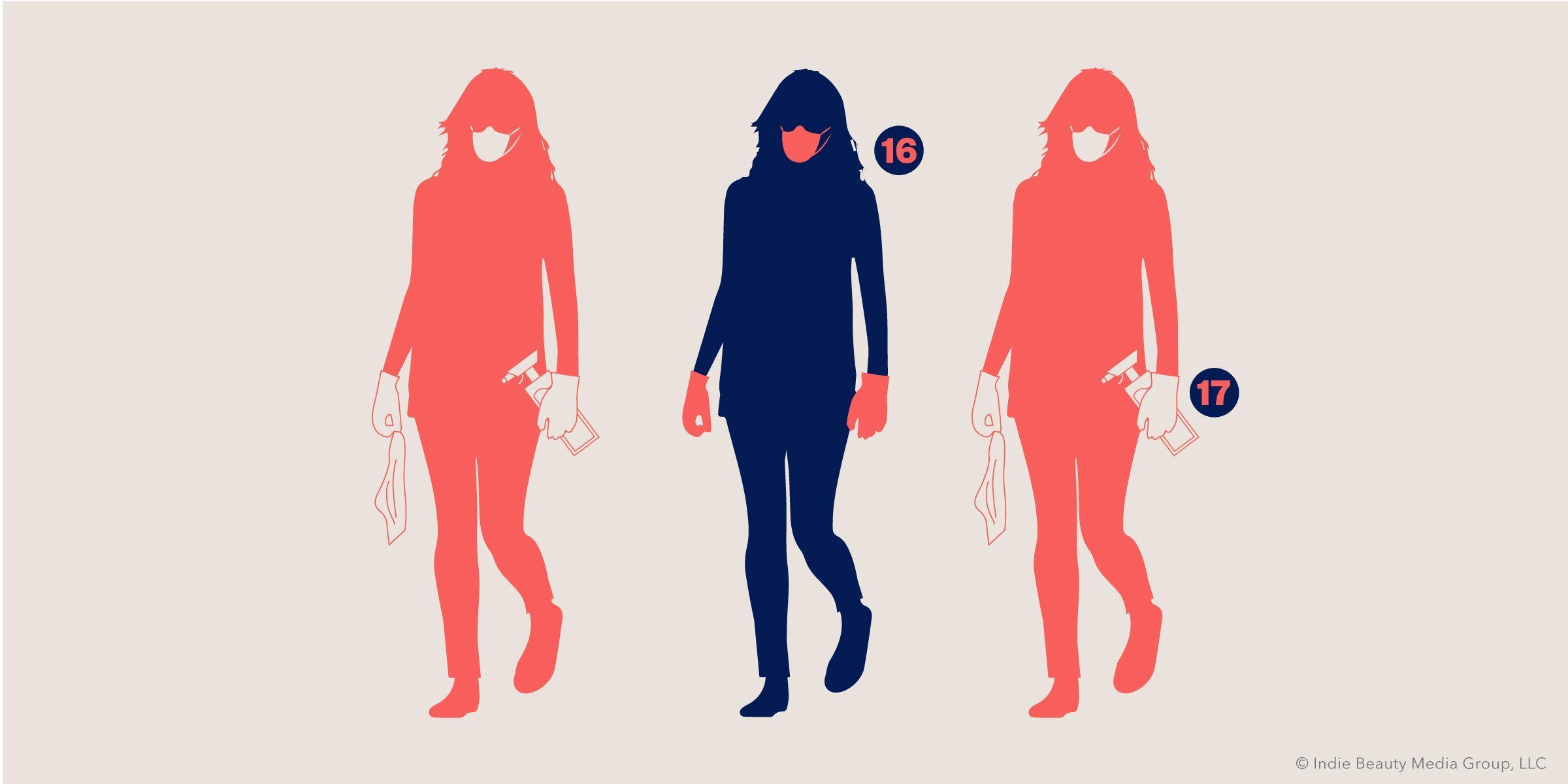 Store associates will have new roles to fulfill as old responsibilities like traditional checkout procedures fall by the wayside.
16. Masked and gloved employees
Employees need full-time protection and, over the long term, comfort and appearance will be critical. Sephora has new pandemic-related shirts, and the opportunity for branded gear and wear will not be missed.
17. The clean authority
Employees dedicated to keeping the environment crowd-free, consumer-friendly and clean will roam stores and focus on shopper hygiene and safety.