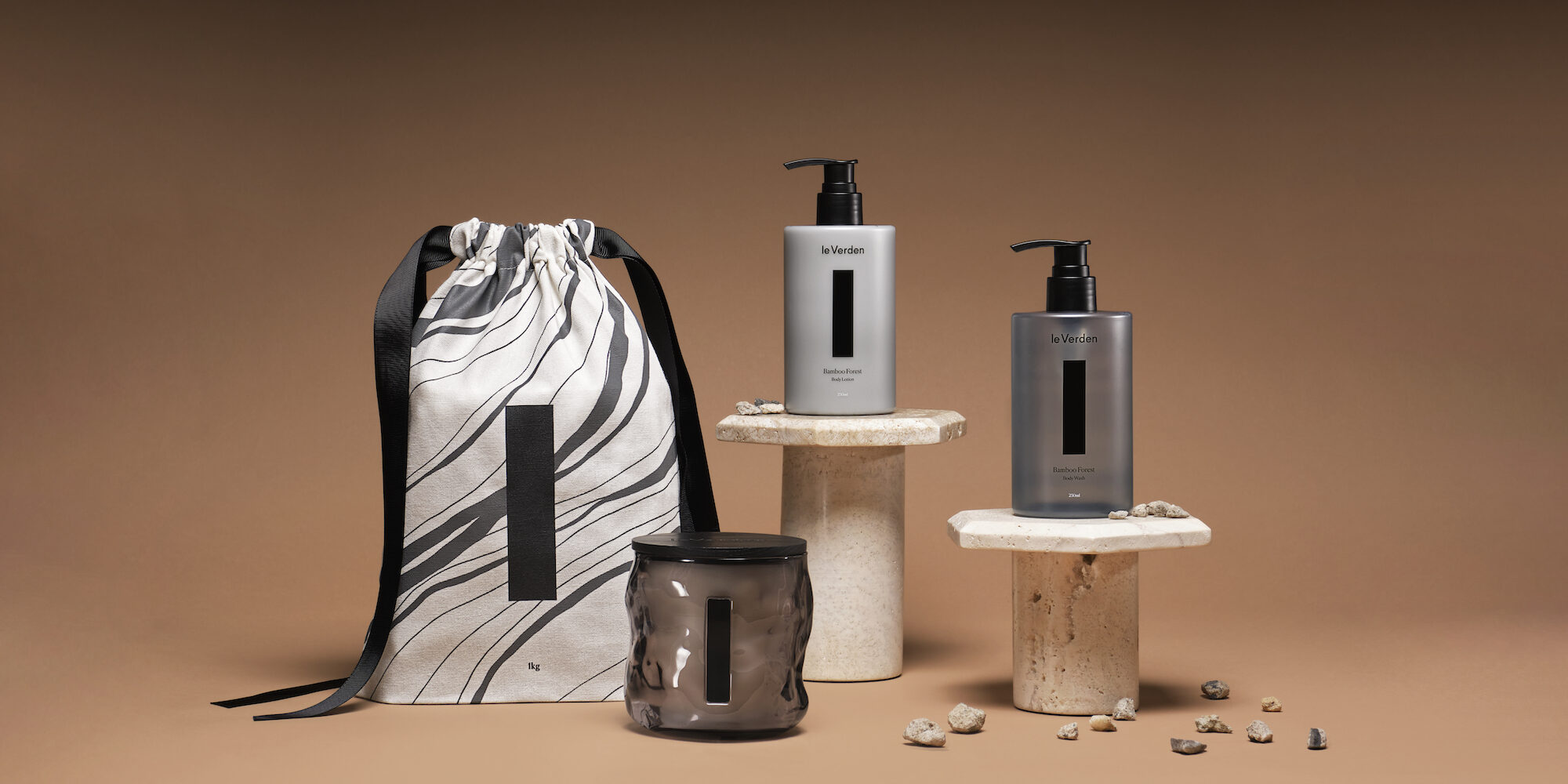 New Luxury Body Care Brand leVerden Recreates Self-Care Rituals From Around The World
At this point in the global pandemic, who doesn't have a bit of wanderlust? With
leVerden, people can travel without leaving their homes.
The new body care range brings ancient healing practices from around the world to consumers to enhance well-being one bath at a time.
The brand is debuting with the Bamboo Forest Collection consisting of four products—a body wash, bath salts, body lotion and refillable candle—ranging in price from $50 to $85. The products are available on the brand's e-commerce website. More collections will follow inspired by the nature and self-care rituals of global destinations. 
The inaugural collection is rooted in co-founders Helen Lee's and Soyoung Cho's Korean heritage, and the therapeutic qualities of bamboo salt, which is sea salt packed in bamboo stems and roasted in them at temperatures of 1,200 to 1,300 degrees celsius for up to three years. The roasting step is key. When sea salt is packed into bamboo stems and heated, its pH transforms from acidic to highly alkaline, enabling it to neutralize other acids. The minerals infused into the salt from the bamboo are prized for hydration and skin conditioning. Bamboo salt has been used for its healing and medicinal properties in Korea for centuries.
The bamboo salt in leVerden's luxury bath and body care offerings is made in the South Korean countryside at a factory owned by monk Kyu Dong Choi, one of the first exporters of bamboo salt. "The practice is very authentic," says Lee. "Soyoung met and speaks to this specific monk, who is the expert on creating and roasting the bamboo salt. So, it's not that it goes to a lab and, then, it's created there. The monk used to be a local doctor before he became a monk. He always believed great ingredients from nature can be the best medicine." 
Growing up in South Korea, Cho details how gargling with bamboo salt was very common to remedy coughs and colds. Bamboo salt is also a staple in South Korean spas. "There's bamboo salt right next to the hot tub," says Cho. "You add it to the soak for purification and detoxification."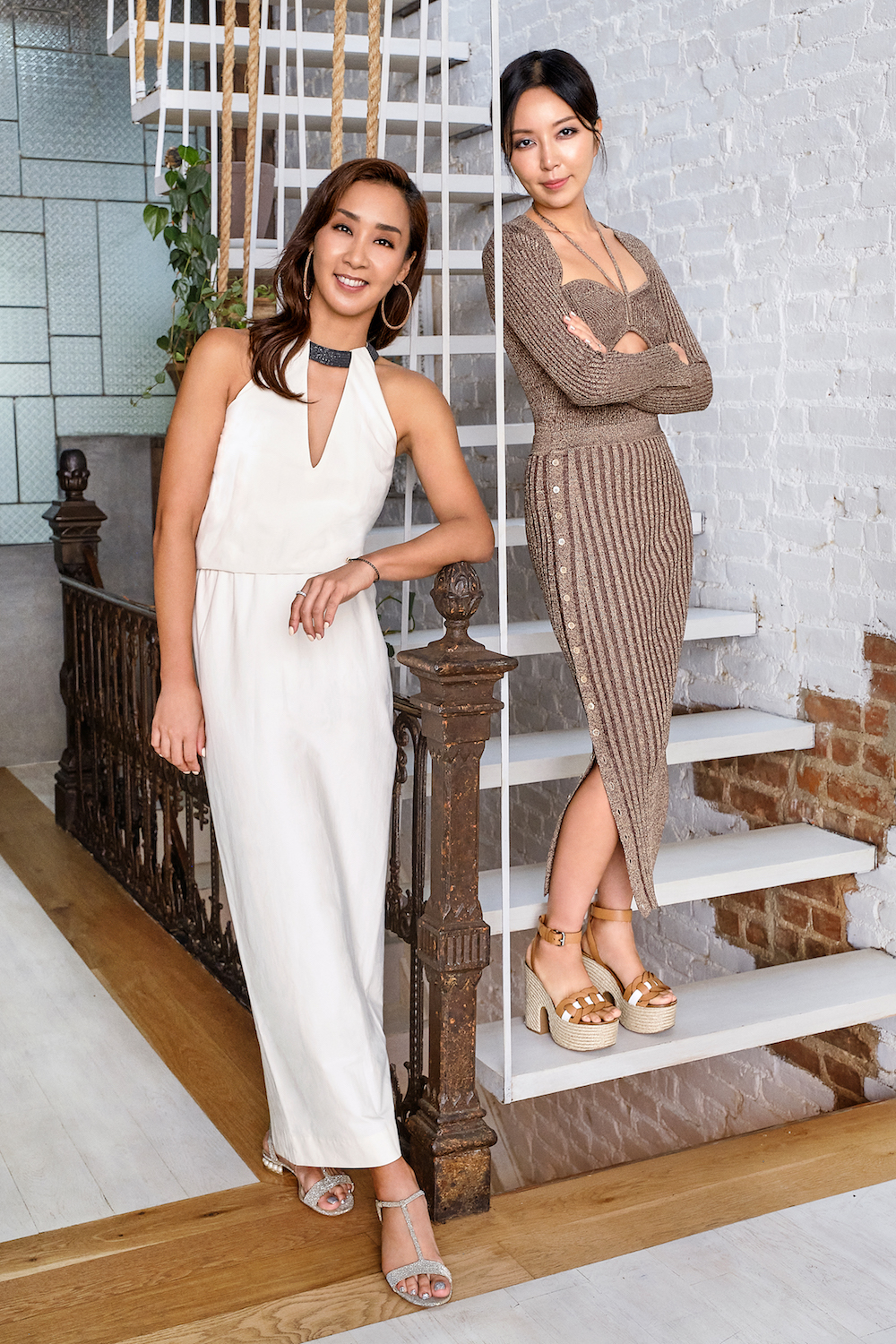 To develop a comprehensive sensorial experience, Cho and Lee tapped master perfumer Christophe Laudamiel to create a "scent sculpture" for the Bamboo Forest Collection. Laudamiel, who has devied signature fragrances for Burberry, Clinique, Tom Ford, Michael Kors, Ralph Lauren and Thierry Mulgler, sought to craft a unique and complex, but not overpowering, scent for leVereden. He built the Bamboo Forest Collection fragrance with sage, elemi, sweet fir balsam, natural oakmoss, immortelle and coriander seeds.
"I love the idea of transformation, that sense of chemistry in nature," says Laudamiel. "I worked with traditional notes and with modern elements, too." To capture the idea of healing through fragrance, he incorporated blond tobacco, sweetgrass, hay and tonka. "These notes are reassuring around the world," he says. "It's a way of feeling comfortable and bringing you to a place of less worry like a soothing pill for the mind."
Laudamiel, who will partner with leVerden on future collections, says the process of perfecting the Bamboo Forest Collection fragrance took about four months. In general, he figures two to six months is realistic for a "scent sculpture" to be completed. "I don't have a set way I like to work," says Laudamiel. "Some brands are extremely specific. Some brands are like, 'Just do something.' What's original [with leVereden] is that, from the beginning, they wanted the body lotion and the candle to focus the fragrance. Usually, those two don't come right away together. It's like a one-stop shop. You have everything there for a nurturing ritual."
The ritual includes a Spotify playlist of traditional Korean music curated to be paired with the Bamboo Forest Collection products to conjure the mood of the location. "I want to really be able to touch upon the five senses," says Lee. "With the lotion and the wash, it's textural. The candle has the scent. The playlist, you can listen to. So, it's a very immersive experience. The Spotify playlist will differ with each collection." 
Prior to launching the bootstrapped leVereden, Cho had an interior design firm and hosted television makeover shows in Korea. In 2000, she met Helen Lee, an American-born fashion professional, through a mutual friend in New York City. It was soon after that Lee left her high-stress fashion career and embarked on a journey that took her to Asia and South America. Her travels influence leVerden's merchandise and distribution strategy. Partnerships with international hotels and resorts are in the plans. 
"Travel was my journey to healing. I fell in love with nature as a way to heal yourself, and I found these really interesting ways that were intrinsic to the locations and regions. LeVerden is a celebration of mother earth and showing gratitude for the planet," says Lee. "The pandemic was a difficult period for most individuals and the planet was suffering. We wanted to create a brand that felt kind and genuine."