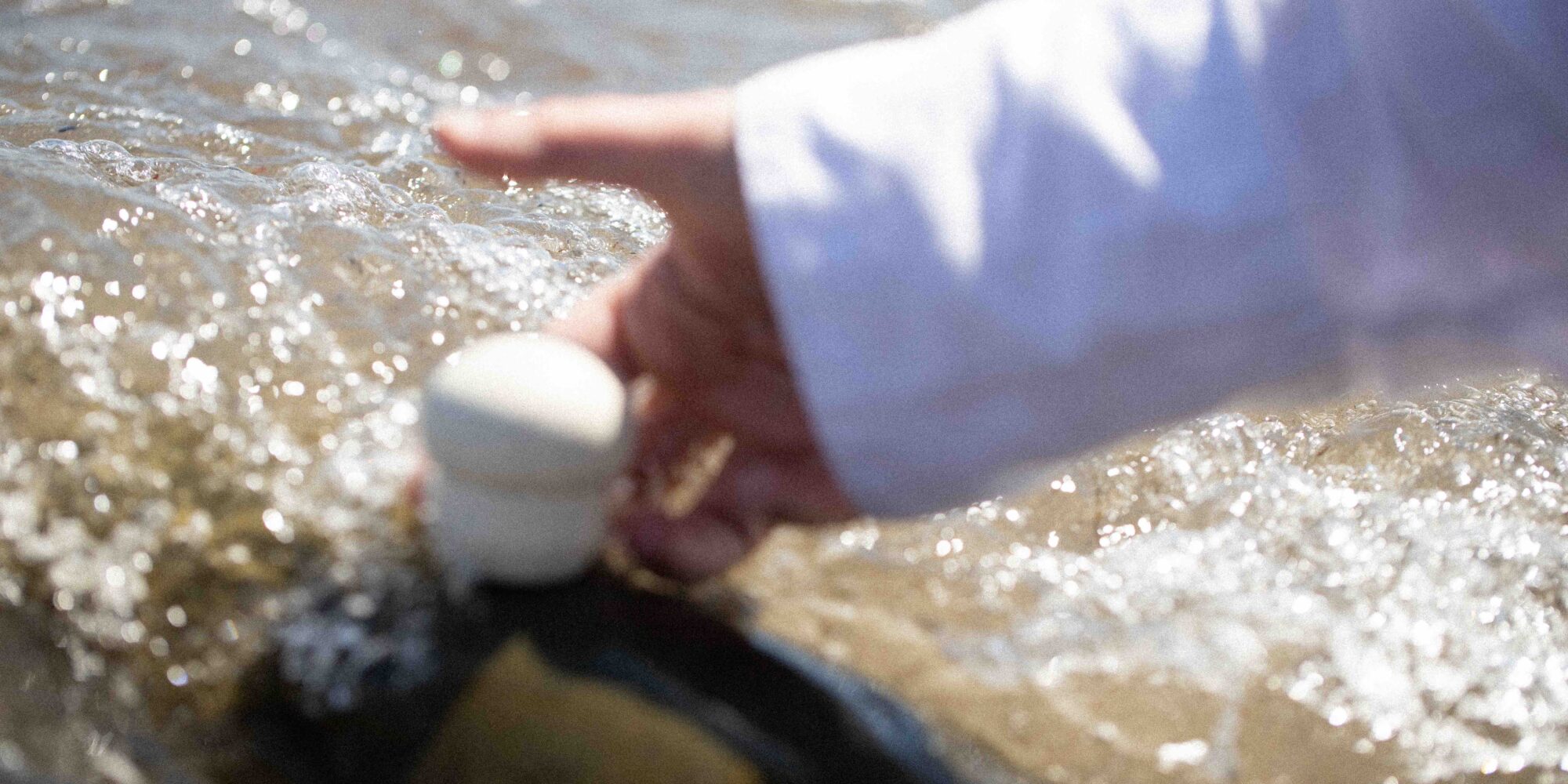 New Luxury Brand Ever Amid Elevates Beauty Essentials To Everyday Art
"It's the age-old story, make something for yourself, and you will want to share it with the world," says Nadine Boyd, founder of the new brand Ever Amid. "That's really where it came from."
In Boyd's case, the something she made for herself was a lip balm, but not just any ordinary lip balm. In fact, issues she had with ordinary lip balms instigated her brand's extraordinary lip balm. A staple of her everyday life (nay, a staple of her nearly every-hour life), Boyd was worried about her dependency on the beauty essential and began developing a lip balm for personal use that wouldn't result in dependency.
"I created my own formula in this little glass. It sounds crazy, but it kind of changed my world. I put it on in the morning and the night, and I didn't need to obsess about lip balm because I didn't have this lip balm addiction," says British Columbia-based Boyd, formerly sales manager at design and manufacturing company Bocci. "I didn't set out to create a brand. I set out to find a lip balm that was everything I was looking for. In that process, I learned about herbalism and botanicals, what ingredients paired well together, and the benefits of certain flowers and botanicals on our energy and emotions."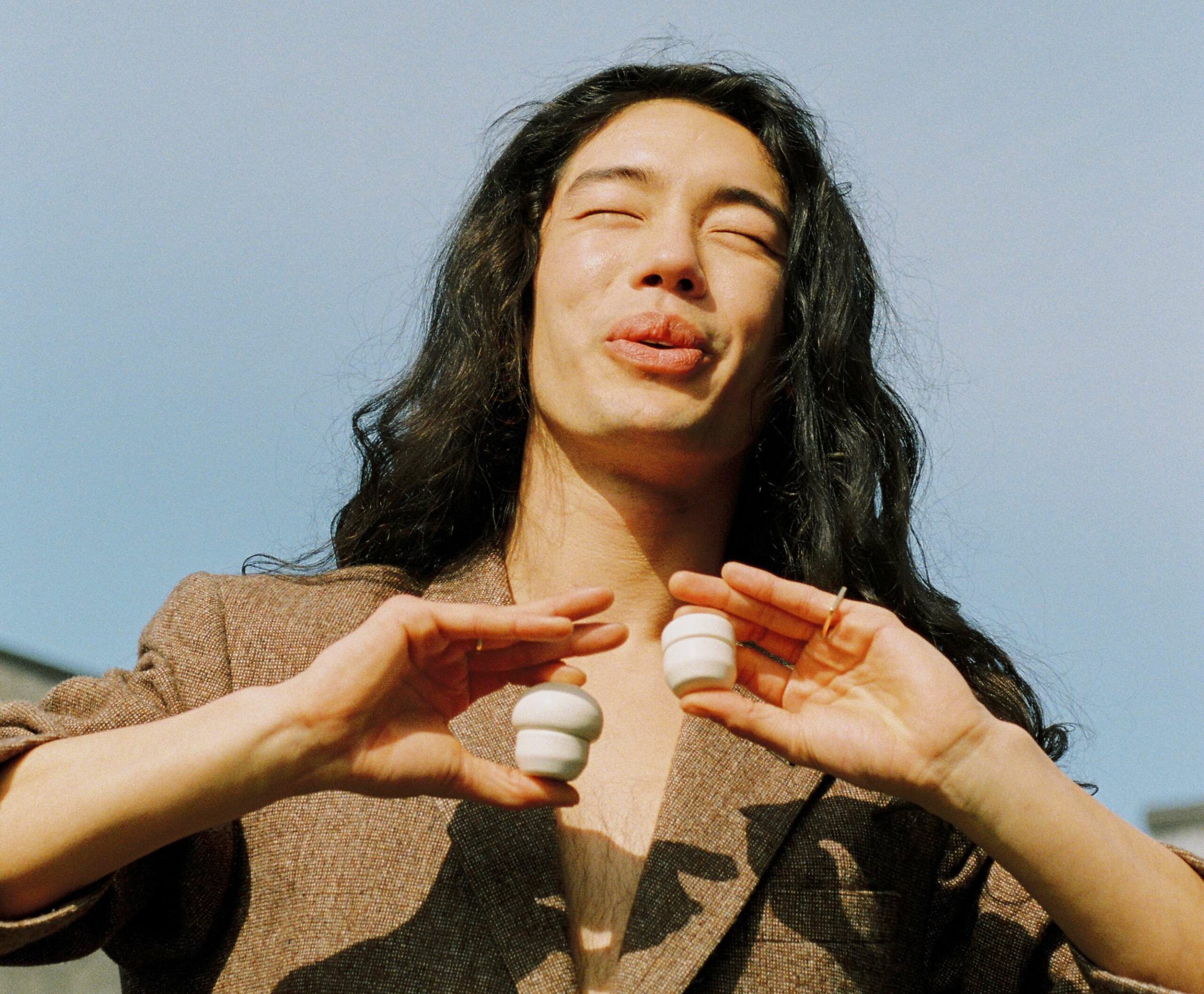 Called Ceremonial Protection Treatment, Ever Amid's signature lip balm contains 11 organic ingredients, including what it describes as a "restorative botanical infusion" featuring rose, chamomile, rose hip, calendula and plantain. It took six years of testing to perfect the formula. For people preferring colored lip balms, the brand has released Nourishing Rouge Stain, which also contains its botanical infusion. The lip balms are produced in small batches with their botanicals steeped for 60 days. Initially introduced in December last year, they're currently sold out, but will be available again on Aug. 15.
Ever Amid has devised a five-step protocol for resetting lips with its lip balms that involves upping water intake, pausing application of non-Ever Amid lip products, massaging and overnight masking with its lip balms, and carefully reintroducing outside lip products. "All of this comes from me being a mom of three, not having a millisecond to myself and being in the hospital for panic attacks," says Boyd. "It was through ritual and self-care that I was able to find two minutes to breathe in my day."
"I didn't set out to create a brand. I set out to find a lip balm that was everything I was looking for."
Ceremonial Protection Treatment and Nourishing Rouge Stain are both priced at $180. Boyd acknowledges most consumers can't swing the price. "I want to connect with people that see the value in what I'm creating," she says. "My artisans are paid really well, and all the ingredients are harvested sustainably. I look at the ingredient lists of more popular luxury brands with price tickets of $400 and $500, and I'm like, wow, that's not clean, and it's in a plastic bottle. I wanted a logical price point for what we are doing. It's a way to communicate to clients that this is not a drugstore brand. It's crafted from quality and quality costs."
On the topic of Ever Amid's crafting, its lip balms are housed in handcrafted porcelain vessels. None are exactly the same. Since consumers rarely recycle beauty products, and even when they do it's improbable that they'll actually get recycled, Boyd says beauty product packaging from recyclable materials like glass, plastic and aluminum is tantamount to greenwashing. Ever Amid's porcelain vessels are designed for longevity. The brand encourages repurposing of the vessels by forgoing branding on them.
"Porcelain is clay that comes from the earth. If ever someone chooses to return it to the earth, it will entirely decompose, although what I'm intending with the vessels is to create an heirloom collection," says Boyd. "They are all meant to be modular, meaning the lids and bases can be interchanged. So, once a formula is empty, a client can create their own bespoke collection of tiny porcelain vessels."
The products aren't sold in external boxes at the moment, and they ship in a protective biodegradable hemp and mycelium encasement constructed to break down in soil in 45 days. "I feel that conscious consumerism is so important at this juncture, and that packaging is way overdo for an overhaul," says Boyd. "I really want to lead that through collaborating with innovative creators and material inventors to create a next-level, almost futuristic unboxing experience, which still ticks all the boxes of keeping the product safe and providing a luxury experience."
"I want it to be authentic. I don't want to pay anyone to like what I'm doing."
Boyd is figuring out external product boxes that meet her eco-conscious parameters and suit retailers' needs to prepare Ever Amid for retail distribution. She has a handful of premium retailers in mind for the brand. "I didn't set the brand pricing up for wholesale. It will invariably lose me money, but I do recognize the marketing and publicity advantages of having long-term stockist relationships," says Boyd, who aims for self-funded Ever Amid to support itself in about a year. "The bulk of Ever Amid will always stay direct-to-consumer."
For a DTC brand, Ever Amid has an unusual launch strategy. Boyd is eschewing social media advertising and relying on word-of-mouth marketing instead. She sent products to entrepreneurs she admires in an effort to spark word of mouth. "I wanted to do the opposite of what every other successful brand is doing. I'm on Instagram, which I have now found pleasure in doing, but basically every other aspect—Facebook, TikTok, influencers—makes me exhausted," says Boyd. "I want my work with Ever Amid to be energizing to me and joyful. It's a long-term success plan because word of mouth is incredible, but can take years to manifest. But I want it to be authentic. I don't want to pay anyone to like what I'm doing."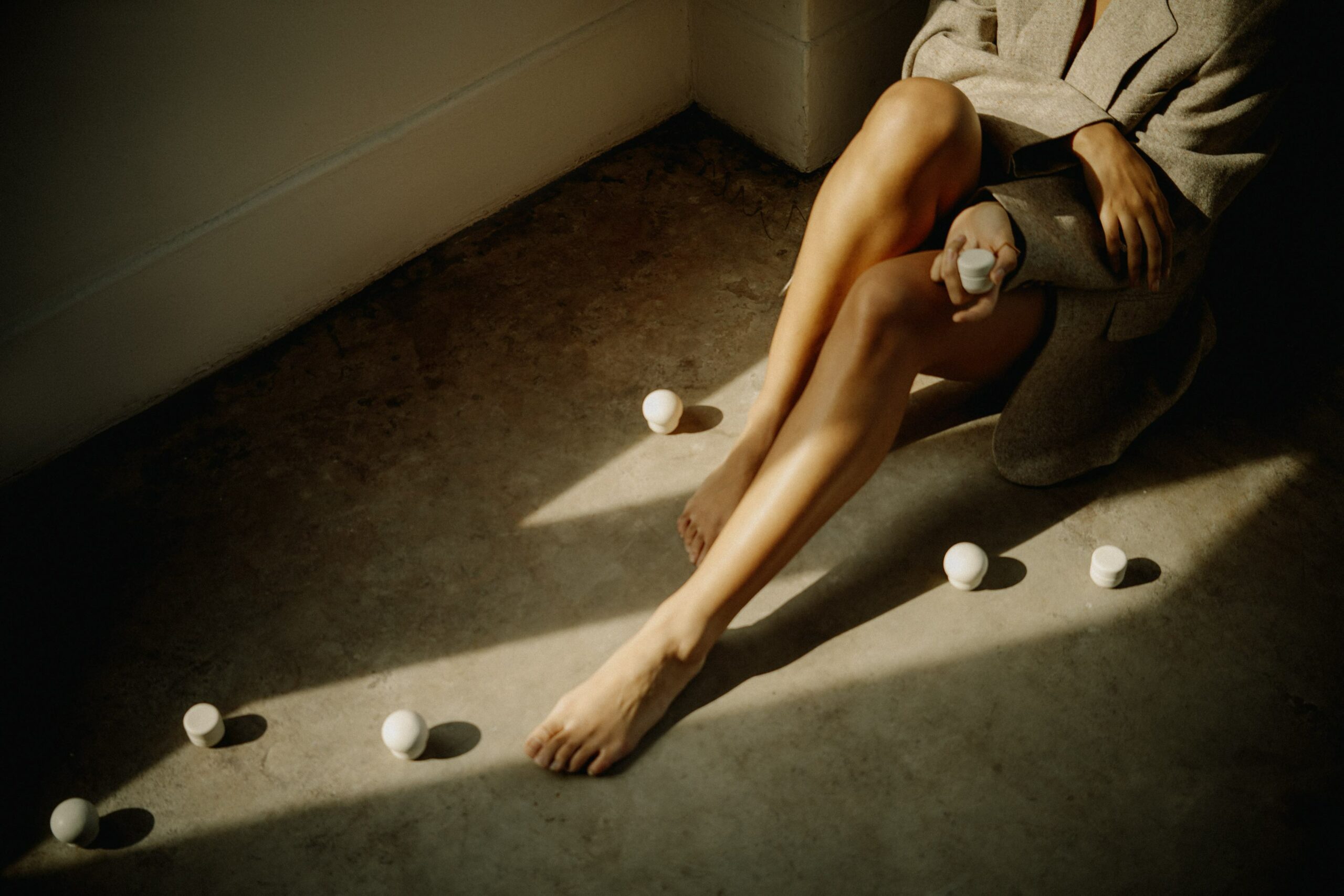 Inspired by Vintner's Daughter, the prestige skincare brand that launched with a single stockkeeping unit in 2014, Boyd is keeping Ever Amid's product edit tight. That doesn't mean it isn't expanding. Boyd has a lifestyle vision with plans to expand beyond beauty into fine jewelry placed in porcelain vessels and apparel such linen robes. Limited-edition twists on the lip balms with variations on the porcelain vessels, for example, are on the roadmap, too.
"I don't want to say, 'I'm going to launch six products in 2023,' because I don't want to hustle something out the door that's not 100% aligned with our brand values," says Boyd. "I have faith in what I'm doing and how I'm doing it. While the timeline is looking like it's going to be much longer than I hoped, I still trust that the right people will come and find us."
Feature photo image credit: Justine Barnhart