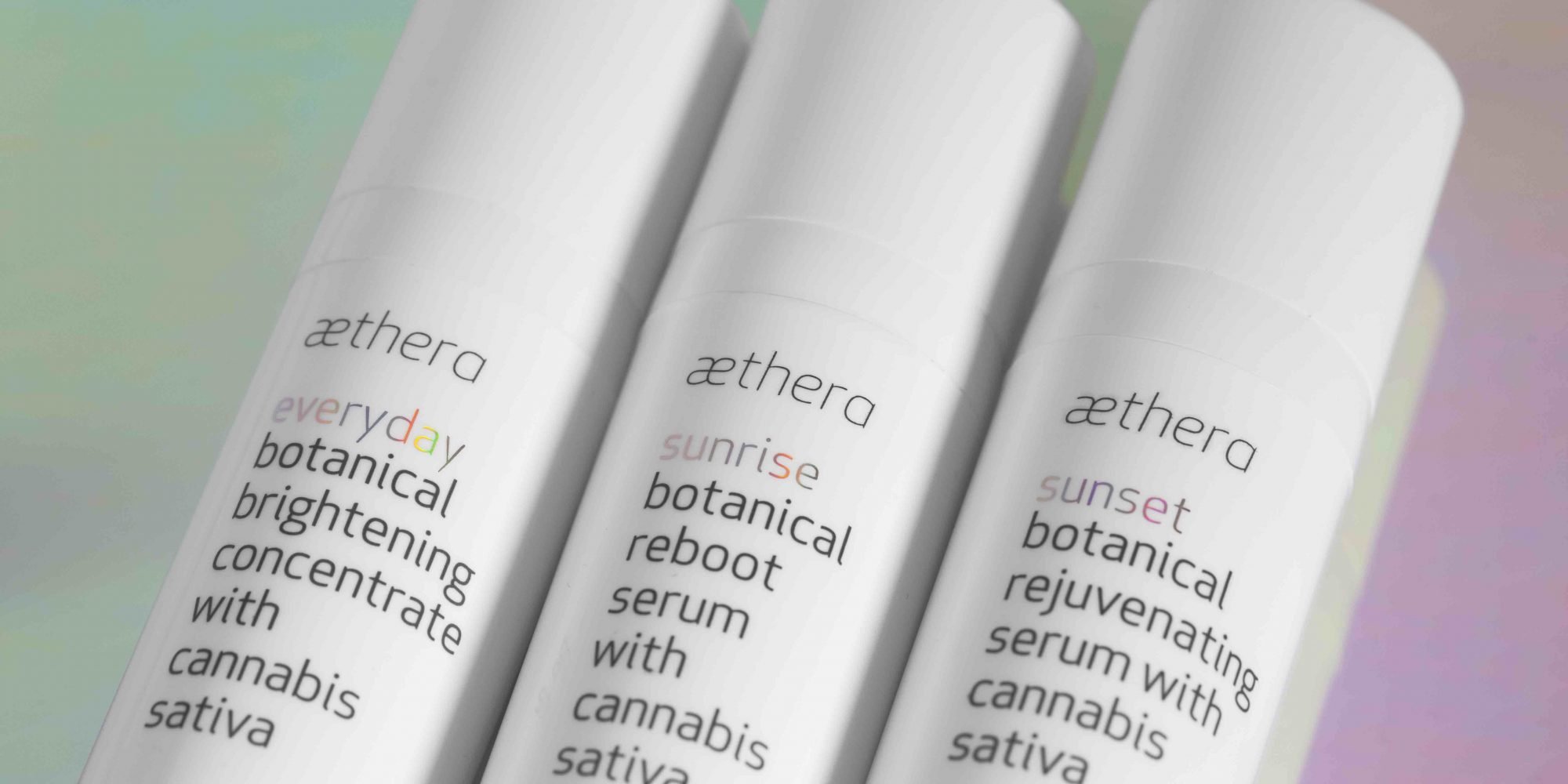 New Skincare Brand Aethera Offers A Gateway To Cannabis Beauty
CBD is all the rage, but there are consumers afraid to take the plunge.
Enter Aethera Beauty, a new line launched on Amazon featuring cannabis sativa, also known as hemp seed oil. It's beginning with a trio of products priced from $30 to $45 that combines the hemp seed oil with ingredients from the Caribbean: Everyday Botanical Brightening Concentrate, Sunrise Botanical Reboot Serum and Sunset Botanical Rejuvenating Serum.
"CBD is a trendy ingredient, and we wanted to do something different," says Noreen Moriarty, co-founder of Aethera Beauty and the former director of beauty.com. "We started with cannabis sativa because there are still people who are scared or confused by CBD. They may be nursing or pregnant or have personal reasons [for not using CBD]."
Cannabis sativa allows for a lower price point than CBD or cannabidiol, a cannabis constituent that doesn't get you high, but is believed to have anti-inflammatory and anti-anxiety benefits. Moriarty says it shares CBD's anti-inflammatory properties as well as being rich in antioxidants to fight free-radical damage. Hemp seed oil has been part of the beauty and natural products business for years, but it's risen to prominence lately as CBD has spread. Products like Herbivore's Emerald Deep Moisture Oil Glow and Josie Maran's Skin Dope Organic Glow Oil.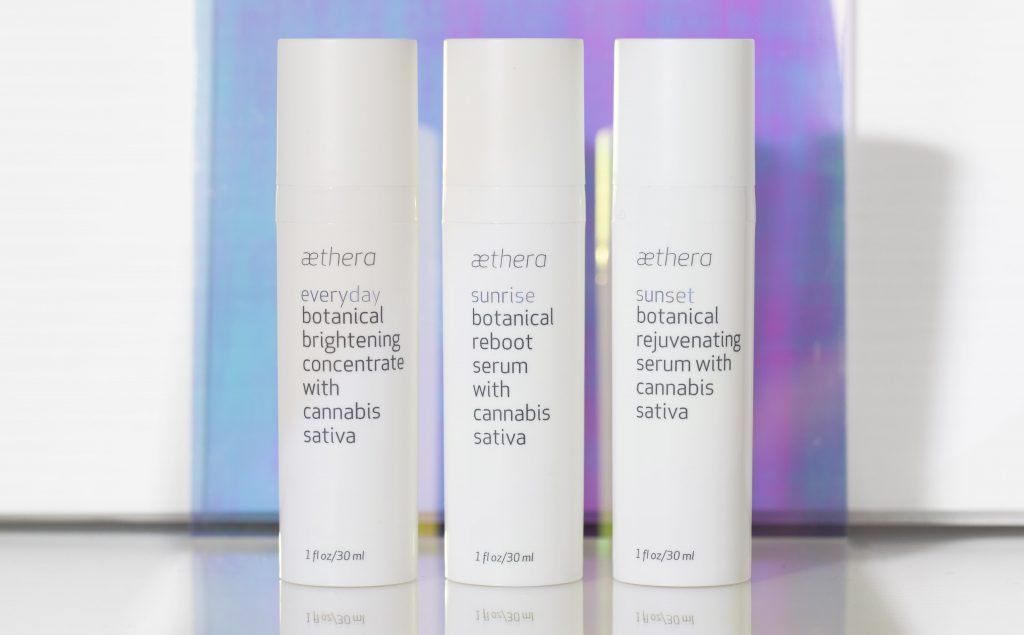 Another advantage to the cannabis sativa option is it is legal in all U.S. states—an important distinction as the murky legality rules of selling CBD products get sorted out. President Donald Trump signed the Farm Bill in December that made hemp federal legal to sell, but states differ in their treatment of it. As a result, retailers carrying CBD products limit the availability of them. For example, Urban Outfitters and Free People only ship CBD items to 14 states.
But CBD is in Aethera's pipeline. This summer, the brand will introduce CBD versions of its initial three products for consumers wanting to take the next cannabis beauty step. Further products will roll out in 2020 and beyond. A moisturizing mask, moisturizer and balm that can be used on everything from cuticles to dry patches on the skin are in the works.
"CBD is a trendy ingredient, and we wanted to do something different. We started with cannabis sativa because there are still people who are scared or confused by CBD."
Both the cannabis sativa and CBD ranges will remain in the collection to serve price point and personal preferences. The CBD product range will be priced from $60 to $200. Moriarty says, "Someone who doesn't have a large disposable income may pick one product from the CBD collection and others from the cannabis sativa. We want to have some more accessible prices."
Industry sources estimate Aethera Beauty's annual sales will come in under $5 million with its current offering, but could double this year with the additions of CBD products and retail distribution. The brand is in talks for physical store distribution, but Moriarty declined to share the brand's possible retail partners.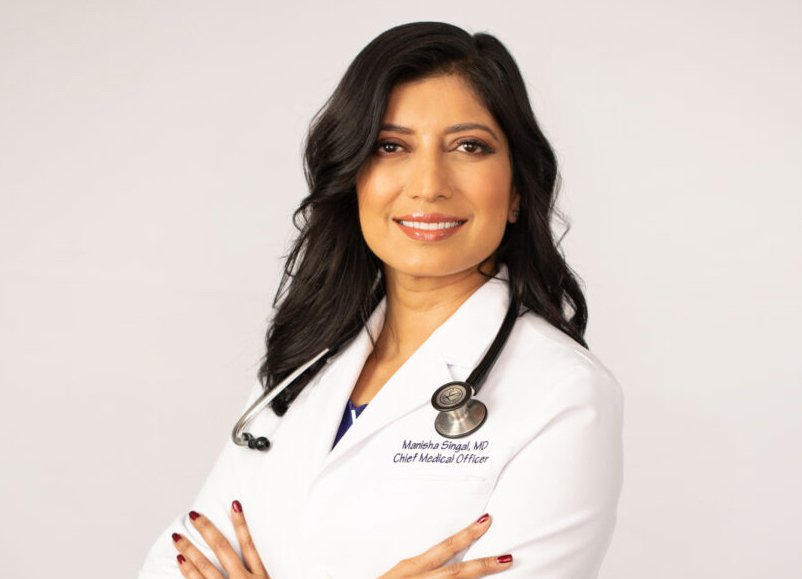 When developing the brand's concept, Moriarty and her Aethera co-founder, Manisha Singal, a doctor serving as the brand's chief medical officer, zeroed in on their love for traveling to the Caribbean. They handpicked ingredients indigenous to the Caribbean such as hibiscus, acerola cherry, dormilona leaf extract and guava fruit extract to complement the cannabis sativa and CBD. Aethera donates a portion of its net proceeds Caribbean hurricane relief.
The combination is intended to distinguish Aethera from the CBD skincare crowds. Moriarty says, "We aren't going to market with a pot leaf on the package. We don't want hemp and CBD as the only focus of the brand."
Singal first discovered CBD looking for products to relieve irritation caused by hair dye. Additionally, Singal's husband suffer from Crohn's disease and the symptoms were eased by CBD.  She now uses hemp seed oil and CBD in her daily life. Professionally, Singal leads efforts to use CBD and THC as pain management tools for critically-ill patients. Singal's cannabis knowledge dovetailed with Moriarty's beauty business background to help build the brand.