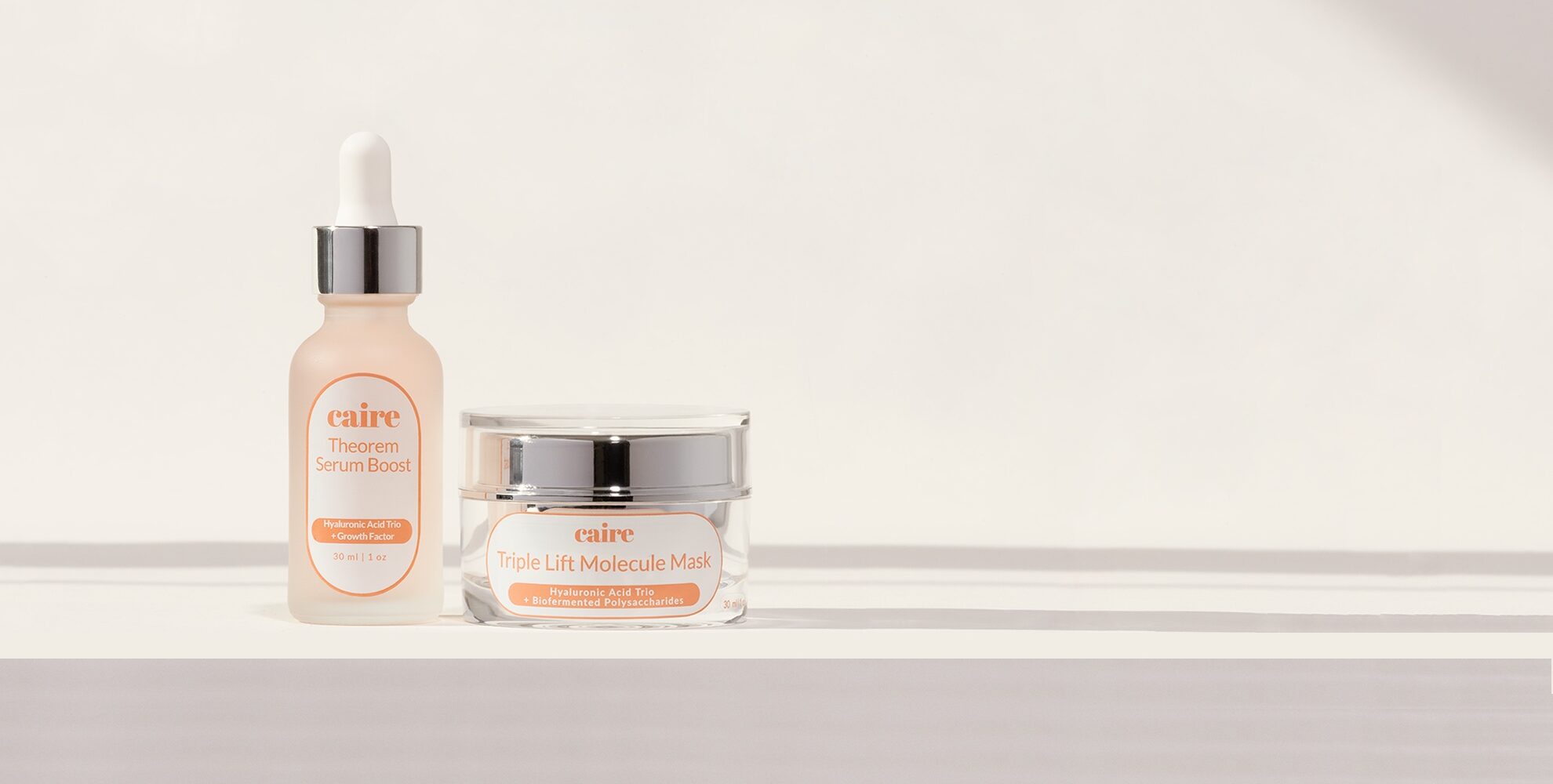 New Skincare Brand Caire Beauty Celebrates Women Going Through Menopause And Beyond
Longtime friends and beauty industry veterans, Celeste Lee and Lorrie King are the types of women always being asked for beauty advice. As they aged and increasingly fielded questions about the best products for hormone-impacted skin, they were coming up short on answers.
Their thin responses signified to Lee and King that there was a gap in the skincare market for products aimed at women in their 40s and beyond. So, they set out to fill that gap with Caire Beauty, which launched last month with two clean, vegan and cruelty-free products designed to supercharge hyaluronic acid—$56 Theorem Serum Boost and $52 Triple Lift Molecule Mask—and a mission to obliterate the remaining stigma around menopause.
"At 30, you start losing hyaluronic acid, men and women, at about 1% a year. For women though, at 40, it almost doubles and, at 50, there's another huge drop. It continues to contract for the rest of your life," says Lee, a former VP at Givaudan and AMC Theatres. "We're really honing in on this timeframe, this time of life that every single woman in the universe is going to go through, which is hormone decline, pre-menopause and, then, technical menopause."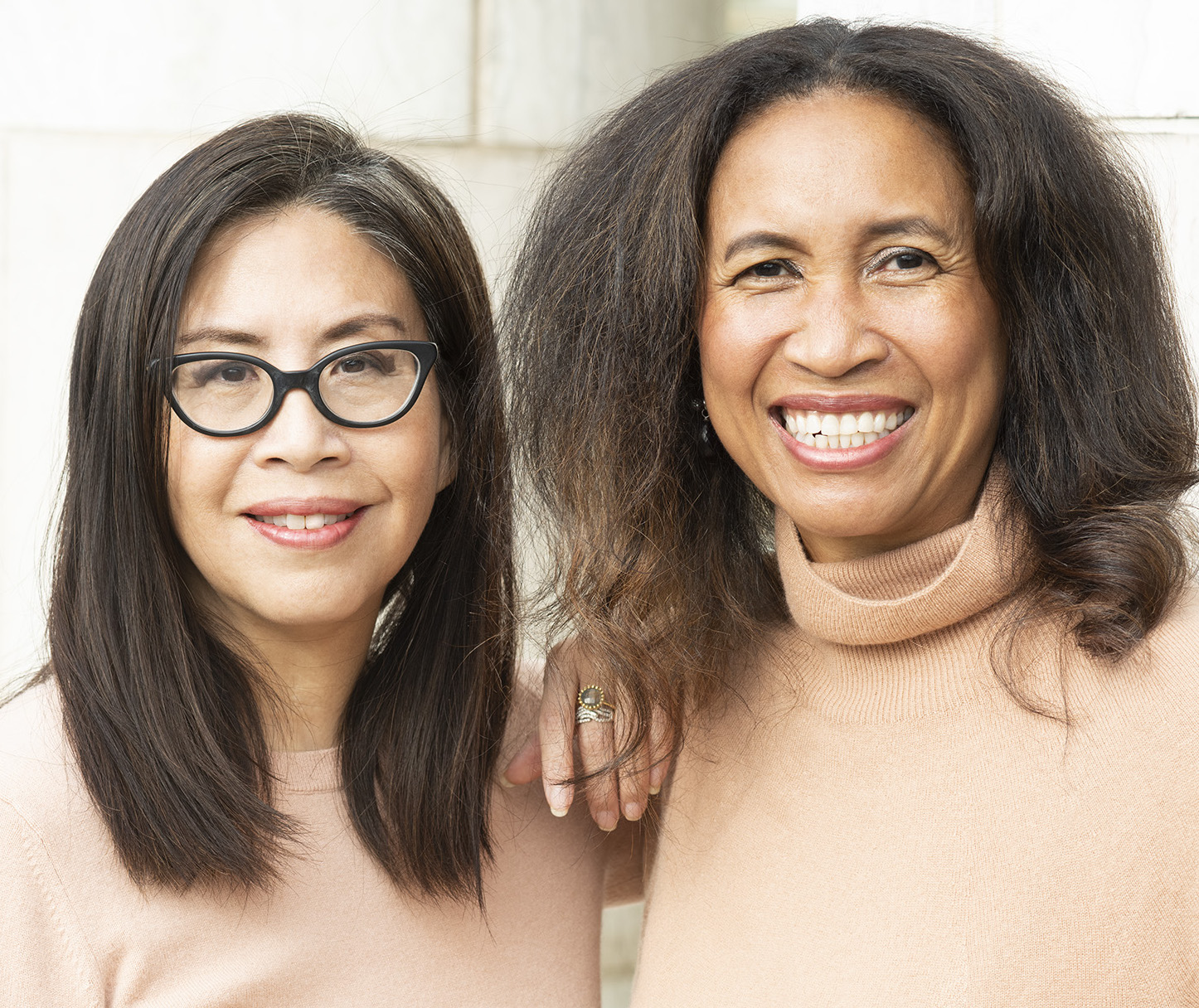 Caire's products incorporate a proprietary fermented delivery system created to improve the bioavailability of their formulas and three different weights of hyaluronic acid, with each version of the ingredient intended for a specific purpose. Lee says, "There's a Dr. Sturm product that is a $300 hyaluronic acid that also has three different weights. So, in that regard, it's similar, but what she doesn't have is the growth factor that helps women's own skin turn on latent HA and collagen skin molecules. We call it hormone-defying science. It's kind of another way of saying age-defying in a more specific and truthful way."
To have full control over Caire's innovations, Lee and King decided to bypass contract manufacturing and make the scientists the brand works with equity stakeholders in its business and form a lab together. "Ninety-nine percent of products are done via contract manufacturing. Basically, somebody says, 'We would like you to take this and mimic it, maybe change the fragrance or increase X, Y, Z or change an oil,'" says Lee. "Even those few companies, and there's not that many out there, who have their own internal research, are constrained." King says, "What's great about being able to own your own formulations from conception to completion is we didn't have to invest hundreds of thousands of dollars into developing new science because they're our partners. They're as vested and as serious at making it a success as we are."
The pair secured a coveted spot in the Entrepreneurs Roundtable Accelerator's program. Similar to Y Combinator, famous in Silicon Valley for gestating companies like Uber, Airbnb, DoorDash, Reddit and Dropbox, ERA has two cohorts yearly of typically 10 to 15 companies that it invests in. For Caire's cohort, there were over 1,000 applications mostly from technology startups. It's the only female-founded and consumer product company in its cohort of 11 startups. The program ran from July through October and gave Caire access to a network of mentors that helped Lee ad King with everything from operations to fundraising.
"This isn't a miserable time of your life where you should be hiding. This is an empowering time of your life."
During the demo day at the end of the program in which Lee and King presented to over 500 investors on Zoom, King noticed they were attracted to Caire's ownership of its science. She says, "In that regard, you can parallel us with a company that's like an SaaS. They own their code, and they own their platform. We own the science and our products." In addition to ERA's investment in Caire, Lee and King are looking to raise $1.5 million to fuel the brand's growth.
Currently, Caire's lab is producing runs of 1,000 to 2,000 products. The goal is to scale up significantly by the spring. King says, "Our business plan calls for a first-year projection, depending on whether you're looking at the conservative or the optimistic, of between $1 million and $2 million." At the moment, Caire is sold exclusively direct-to-consumer via its website, but King and Lee plan to launch it at retailers. Retailers on their distribution wish list include Shen Beauty and Violet Grey.
Lee and King are debating whether or not to put Caire on Amazon. A few years ago, Lee says, "We were somewhat anti-Amazon…but they've evolved, too, and improved their methodology. There are still issues, but, in this environment, you can't create hurdles for people to find your product." King chimes in, "Amazon is a valuable channel that can be used very effectively if you know how to work with Amazon. It can certainly drive significant sales and partner with your DTC site as well."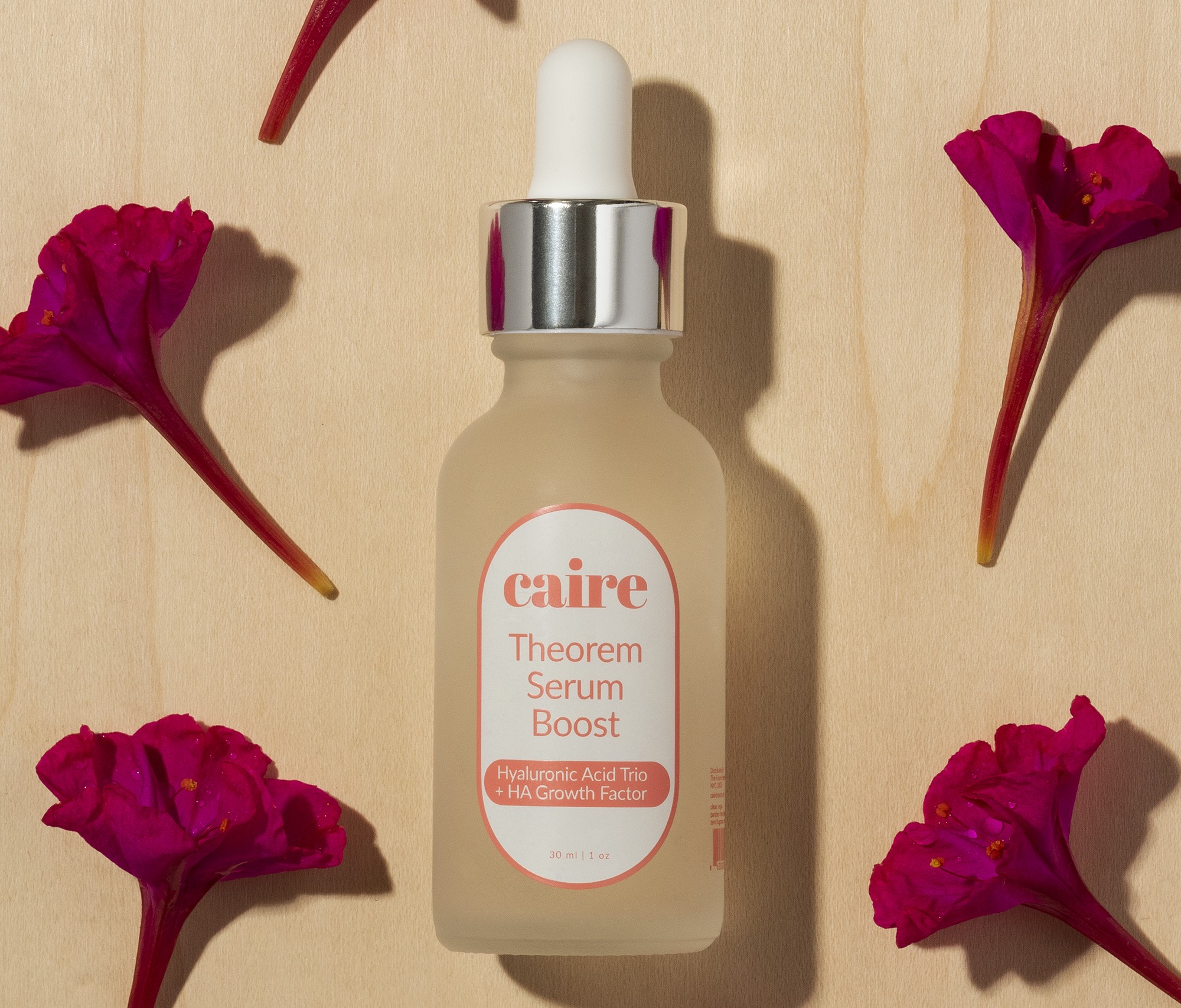 King and Lee have experience working at startups that shapes their leadership of Caire. "There are so many startups that fail because they spend all their money on personnel, and they get ahead of themselves. They're spending all this money, but they don't have the sales to match," says King. "We know that there are these key pitfalls that we're going to avoid." Caire's in-house team consists of four people, including its scientists.
Externally, Caire is working with Robin Tolkan-Doyle, founder of Charmed PR, on marketing, public relations and influencer partnerships. The brand has gotten its products into the hands of Emmy-winning chef Carla Hall. Caire plans to host forums focused on menopause and aging issues, and has already gotten on the radar of The Woolfer, a popular community of women over the age of 40, and a new foundation called Let's Talk Menopause.
It's important to Lee and King that Caire's customers are inspired by their age, not downtrodden because of it. "The whole idea of what middle aged is has changed tremendously from our parents' generation or even from ten or 15 years ago. These women, us, we are living vibrant lives. We have second acts, third acts, fourth acts, and we are not going invisibly into the night, which is what used to be expected," says King. "That's why the 'i' in Caire is for individual. This isn't a miserable time of your life where you should be hiding. This is an empowering time of your life, and building a positive brand for women is so exciting, and I think in time the market is going to follow us."