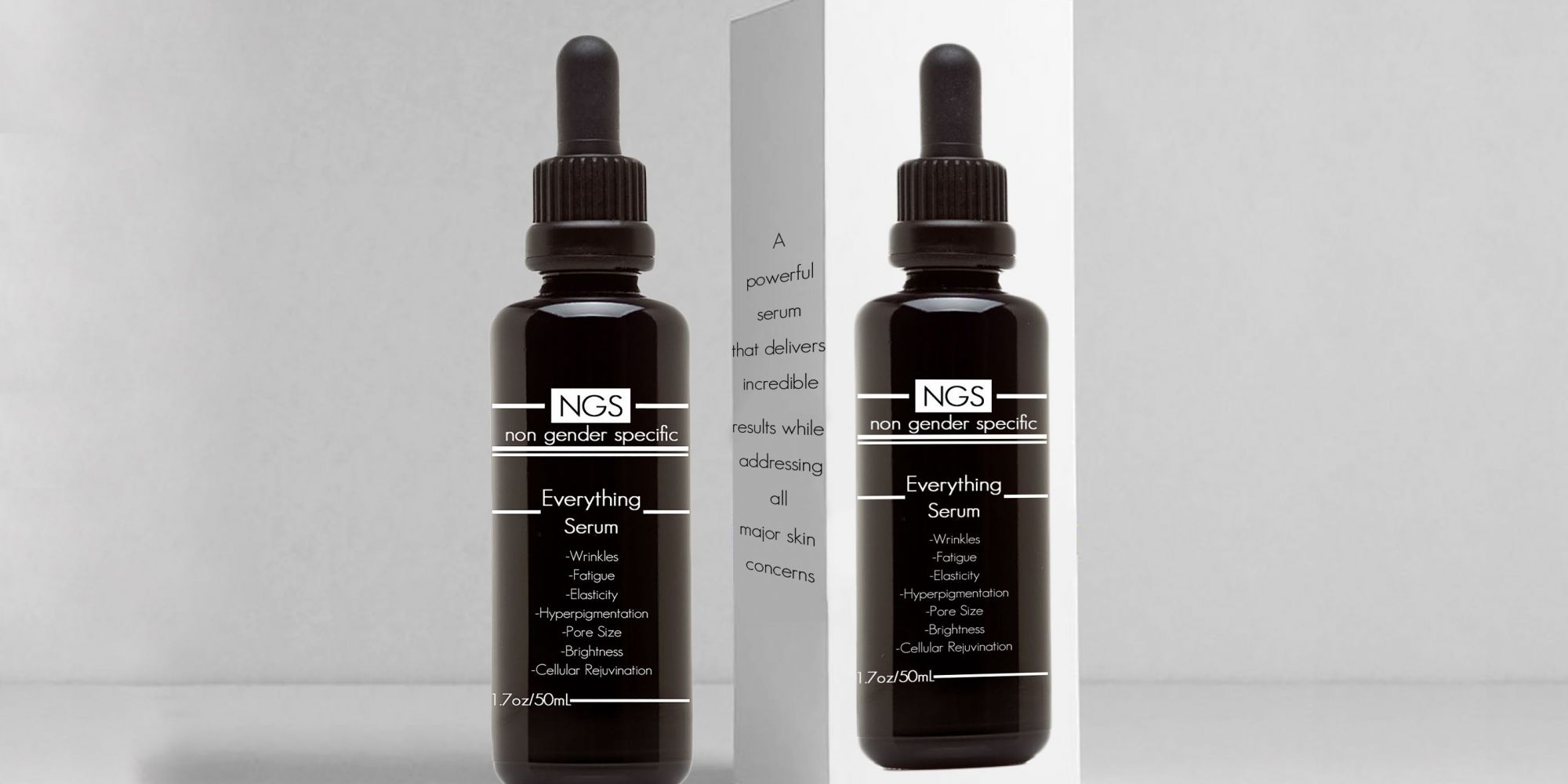 Non Gender Specific Is Launching Skincare That's Sex-Chromosome Blind
Andrew Glass never viewed merchandise as particularly masculine or feminine.
"I'm a male, and I've never questioned whether I identify as male, but I've had the mentality since I was a kid that a product is not associated with a gender," he says. "As a young boy, I played with Barbies and G.I. Joes. When I was a teen, I don't think I owned one men's bag. All of my bags were found in the women's section. I've always bought what I liked and didn't really care."
Once he became a beauty consumer and professional, Glass discovered his gender-neutral attitude wasn't shared. He tried highlighter at a store and drew stares. He's noticed EvolutionMan, where Glass is global brand manager, relegated to men's departments often ignored in locations packed with women shoppers. He wondered whether he could challenge tradition to make beauty products as non-binary as he saw them and embarked on a new company, Non Gender Specific, to do just that.
"There are 71 known genders, and we are catering to everybody. We are not marketing ourselves to males or females. We believe there's a growing population of people that don't define themselves by either of those classifications," says Glass. "Social media has brought this into the spotlight, and it will help make it the new normal in the future of the beauty industry."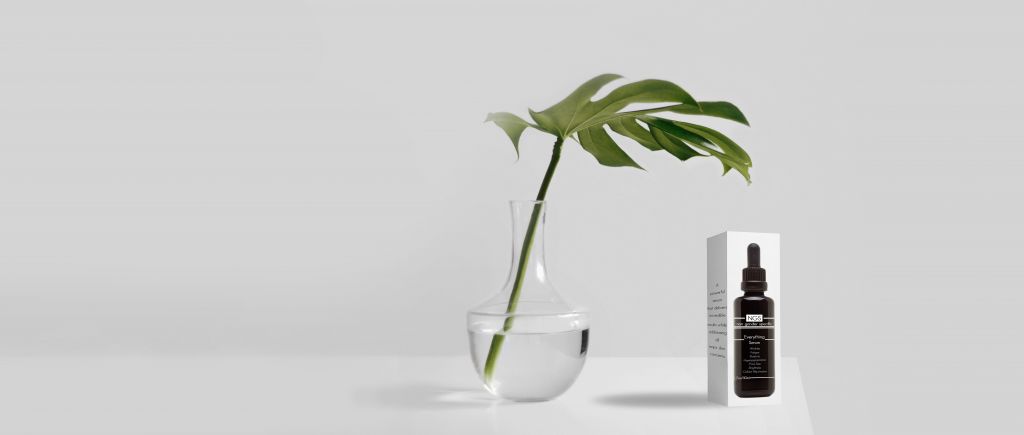 Non Gender Specific certainly isn't the first beauty brand to question gender delineations. Genderless fragrances have proliferated, and skincare brand after skincare brand describes its offerings as unisex. After three-and-a-half years in development, Glass sensed the time was right to launch Non Gender Specific because stances on gender are shifting, and the market is ready for it. He contends the brand champions a strong statement about inclusivity that's not currently articulated in the beauty category.
"I wanted a bold name, and I wanted it to be a name that nobody really has to think about. They would see the name and automatically know who we are as a brand," says Glass. "For most of people's lives, they have identified a product with a gender whether it's a toy or skincare product. We are asking people to look at a product as a product and not connect a gender with it, and that's our biggest challenge."
If shattering gender barriers wasn't enough of a task, he decided to create a skincare serum conquering a vast array of conditions, including wrinkles, fatigue, elasticity, hyperpigmentation, pore size, brightness and cellular rejuvenation with ingredients such as vitamin E, lactic acid, caffeine, and mushroom, soybean and Antarctic seaweed extracts. It's called The Everything Serum, and is the debut entrant in a The Everything collection that will later contain a mask and cleanser.
Glass has poured $100,000 into Non Gender Specific so far and pinpointed The Everything Serum's recipe as the largest single expense. "I wanted to make sure the formula was efficacious. When you are calling a product The Everything Serum, it really has to do everything," he says. "We didn't put a cap on manufacturing costs for the formula and also the R&D that went into this formula over a couple of years was quite pricey, but worth it."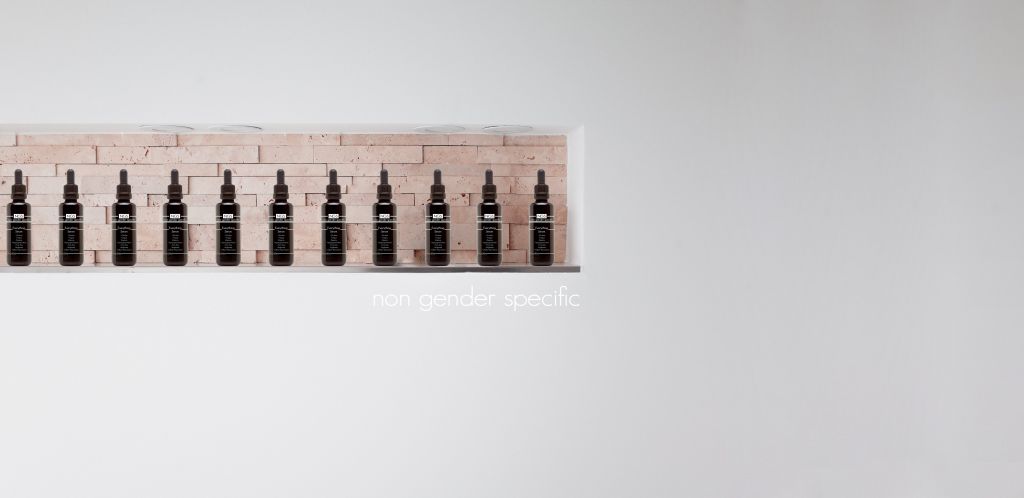 For distribution, specialty beauty retail is a focus for Non Gender Specific. "We are trying to be specific about who we approach. We don't want to be a brand that's retailed everywhere," says Glass. "We are really trying to stay true to our core values and are trying to find retailers that adhere to those core values."
A brand with Non Gender Specific's positioning has to pay close attention to the packaging and imagery that communicates its message. Glass says the brand aesthetic is minimal to "keep the brand on neutral ground. We try really hard not to sway too masculine or too feminine." In photographs, he notes models are chosen to span the gender spectrum, and they're styled androgynously.
Non Gender Specific pre-orders are slated to start the third week of January, and the brand has amassed a 500-person waitlist. Products are expected to ship by late spring. The Everything Serum is priced at $65 for a 1.7-oz. size, and Glass mentions he settled on the pricing with retail margins in mind. He projects Non Gender Specific could generate $2 million in sales during its initial year of operations.
"We have been getting responses from buyers faster than we thought. Being in the industry, I know you can approach a buyer for six months before they respond to your email, but we have been getting responses from everybody we approached," says Glass, who has worked at Astral Brands and EC Scott Group in addition to EvolutionMan, and grasps retailer demands. "I know a lot of brands that got into a major retailer and were like, 'Oh my gosh, I have no more money left to replenish.' It's important to be smart with money and know when to say no."