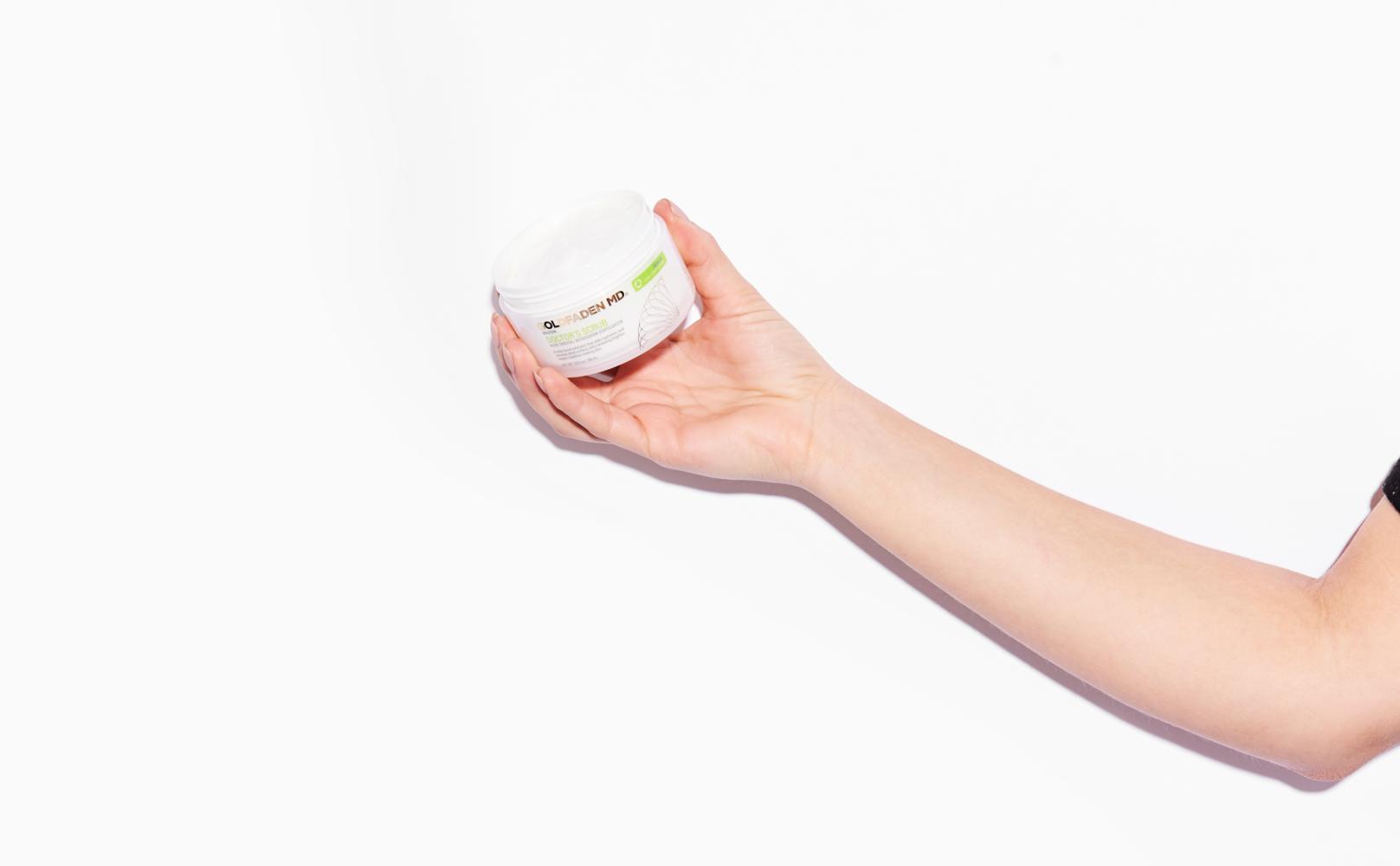 The Story Behind The Number-One Exfoliant At Space NK
Gary Goldfaden is an oddball for his profession. When most of his fellow dermatologists were reluctant to recommend natural products, he began creating them for his patients a quarter century ago. And, when most dermatologists were isolating patients inside their offices for more and more treatments to rack up their bills, he started formulating options to deliver in-office results with at-home usage. Doctor's Scrub sprang from Goldfaden's mission to spread microdermabrasion from medical settings to bathrooms everywhere. "It became a cult hit for the practice and ultimately the brand," says Lisa Goldfaden, daughter of Gary Goldfaden and vice president of marketing for the brand bearing her father's name, Goldfaden MD. Beauty Independent talked to Goldfaden and her sister-in-law Lauren Wolk, vice president of sales at Goldfaden MD, about the sampling, social media, retail and pricing strategies that have kept Doctor's Scrub a cut above other exfoliators.
Launch date: January 2013
Sales growth: 35% year-over-year
Total retail doors: 400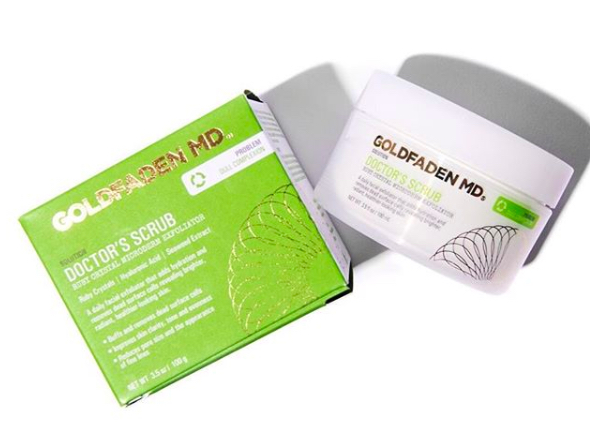 Distribution strategy: Doctor's Scrub was one of the first nine stockkeeping units in Goldfaden MD's retail line. Prior to the introduction of the retail line five-and-a-half years ago, it had been popular at Goldfaden's dermatology practice and, within a couple of months of the brand's retail debut at Space NK in the U.S., where it currently holds the top spot for an exfoliant, it quickly became its bestseller. "It was one of those products that no one was going to leave the store without because it went hand in hand with any moisturizer or serum they were going to purchase," says Goldfaden.
The brand benefited from a surge of interest in natural skincare when it hit the market. "Not to say we didn't work super hard to get there, but we were right on time as far as the natural party was concerned, and people went nuts for it," says Wolk. Since its premiere, Goldfaden MD has stuck to prestige distribution as it's rolled out to hundreds of doors at retailers the likes of Bloomingdale's, Goop, Anthropologie and Credo. Wolk reasons, "Sometimes that's not the easiest decision to make because you think, 'Maybe it would be better to have mass distribution,' but the reality is we built the brand as a prestige luxury brand, and we've tried to stay true to that."
Retail price: Goldfaden MD chose a $75 price tag for the 3.5-oz. Doctor's Scrub to put the product at the attainable end of the luxury skincare spectrum. In addition, it factored in the prices of microdermabrasion treatments in medical environments as it determined what people would be willing to pay. "There's a huge pendulum swing of microdermabrasion treatment prices, but the minimum amount is $150 in the research we've done," details Goldfaden. "It was a way for us to offer something that could be approachably purchased online or in stores that you would use two to three times a week, and it would last two-and-a-half to three months."
Media milestones: Kate Hudson, Katie Holmes, Jessica Alba and Gwyneth Paltrow spread the gospel of Doctor's Scrub early on in the press. The celebrity buzz stemmed from makeup artists familiarizing their clients with the product. Goldfaden MD didn't haphazardly send products to renowned makeup artists. Instead, Wolk says it targeted those it had personal connections to. She emphasizes, "Never once have we paid anyone as a spokesperson for the brand or to talk about Doctor's Scrub. The product has legs on its own without a formal advertising component."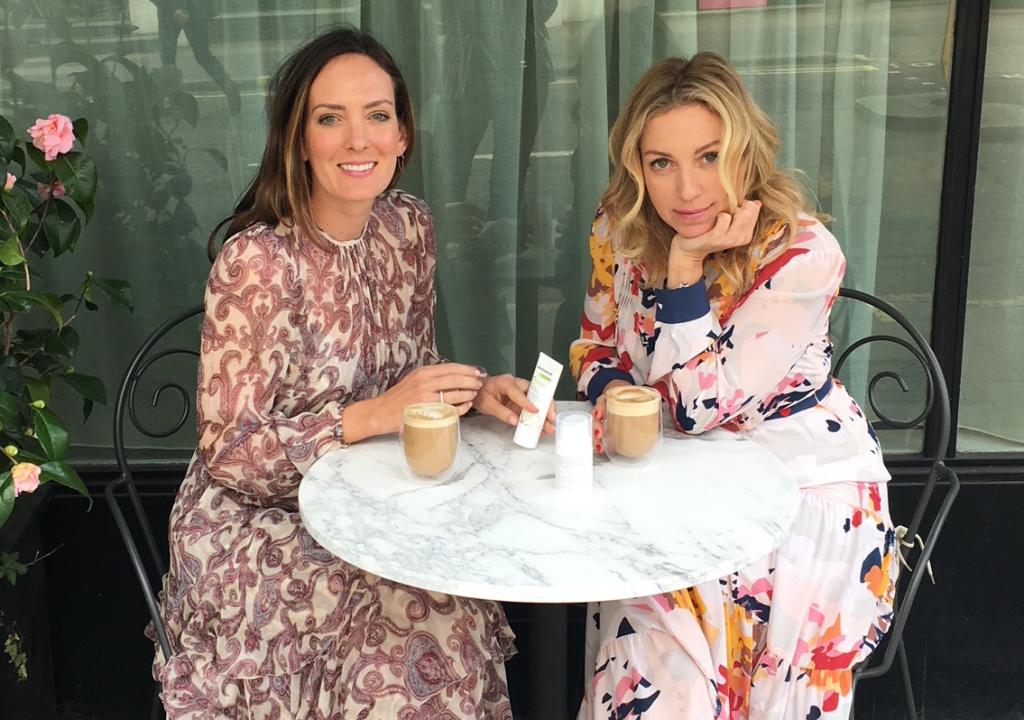 Social media tactics: Before-and-after images and videos convey Doctor's Scrub's fast effects. Makeup artists in particular have highlighted the instant impacts of the product in posts. Goldfaden elaborates, "We also do our own personal Instagram Stories on the brand's Instagram when we're getting ready to travel and show that the product is in our travel bag. That's a great way to position it as well."
Hiccups along the way to success: Although demand for natural skincare was on the rise at the outset of Goldfaden MD, there remained skepticism about the efficacy of natural products. In order to combat the skepticism, the brand conducted a consumer study tracking the outcomes of 82 users of Doctor's Scrub over 28 days. The study discovered 80% of users felt the product smoothed lines and 81% believed it improved skin elasticity, among many measures. Beyond the study, Wolk says, "There had been years and years of testing and development, and the results were there, but we talked a lot about the consumer-testing element of it to substantiate the claims at launch."
Goldfaden MD is a huge proponent of exfoliation, but, to the brand and its namesake, exfoliation doesn't mean rubbing, buffing and polishing to the extreme. There's been a backlash to that extreme exfoliation. The backlash prompted the brand to double down on consumer education to communicate Doctor's Scrub doesn't have an aggressive formula that will tear the skin. The ruby crystals underpinning its exfoliation mechanism were selected because they burrow into the crevices of the face to remove dirt, oil and bacteria without abrasion. They're paired with avocado, grapeseed and apricot kernel oils, and hyaluronic acid for hydration. Another challenge was obtaining a special machine that worked with the ruby crystals. Wolk explains, "Because of the size and makeup of the crystals, they can't just be put in any machine."
Maintaining momentum: Two years ago, Goldfaden MD unveiled a travel version of Doctor's Scrub. The smaller package has helped the brand make gains in grab-and-go sections at stores. Sampling is a key strategy to acquire new Doctor's Scrub customers. About 250,000 samples of the product are filtered into the market yearly through various outlets, notably Birchbox. Wolk says, "There's a constant flow of chatter in the consumer community that the product receives due to our sampling efforts." Through the sampling, social media and in-store education, Goldfaden MD highlights Doctor's Scrub as the cult product that started it all for the brand. Wolk says, "It's the anchor of the brand and what everyone should have in their skincare arsenal."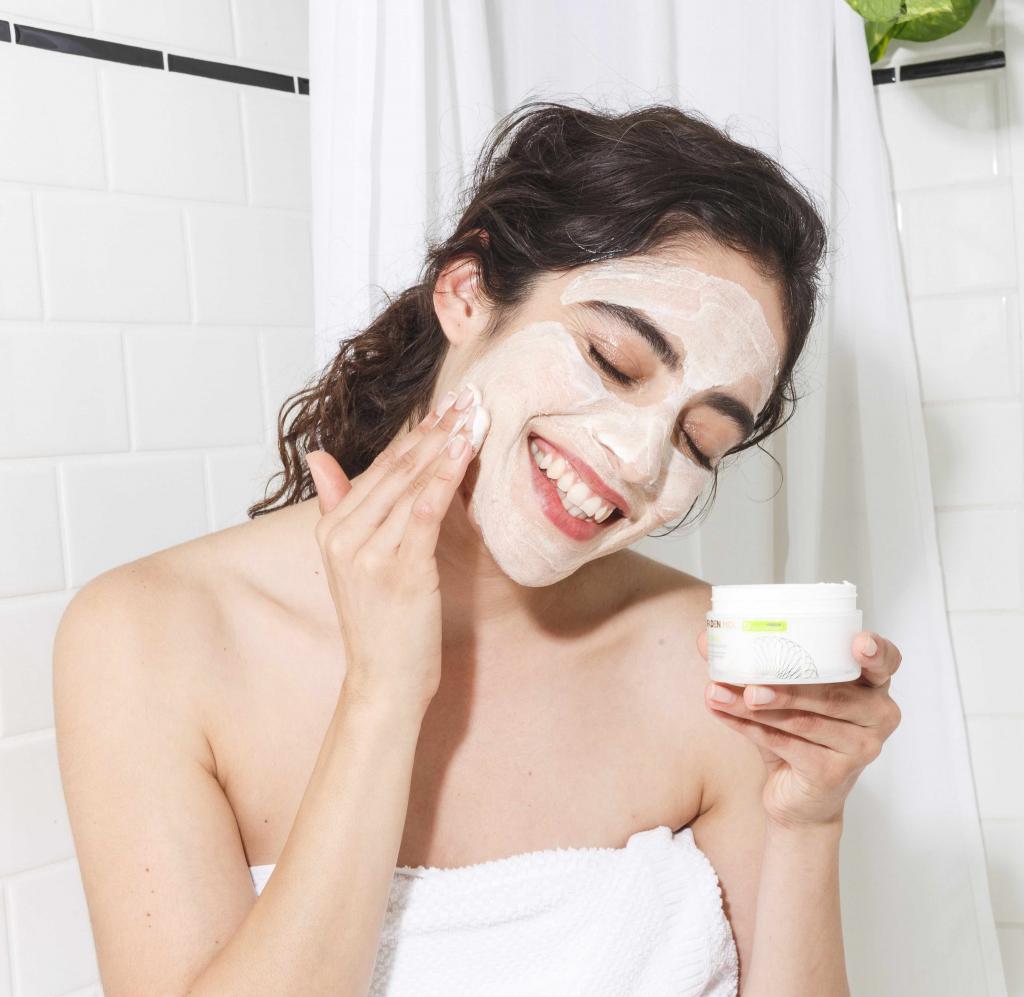 Retailer take: Kelsey Studer, skincare buyer at Space NK, says, "The Goldfaden Doctor's Scrub, known for its powerful exfoliating formula, has quickly become a hero product amongst our female and male clients. It is like an at-home microdermabrasion treatment that uses naturally-derived actives to leave skin super soft and radiant."