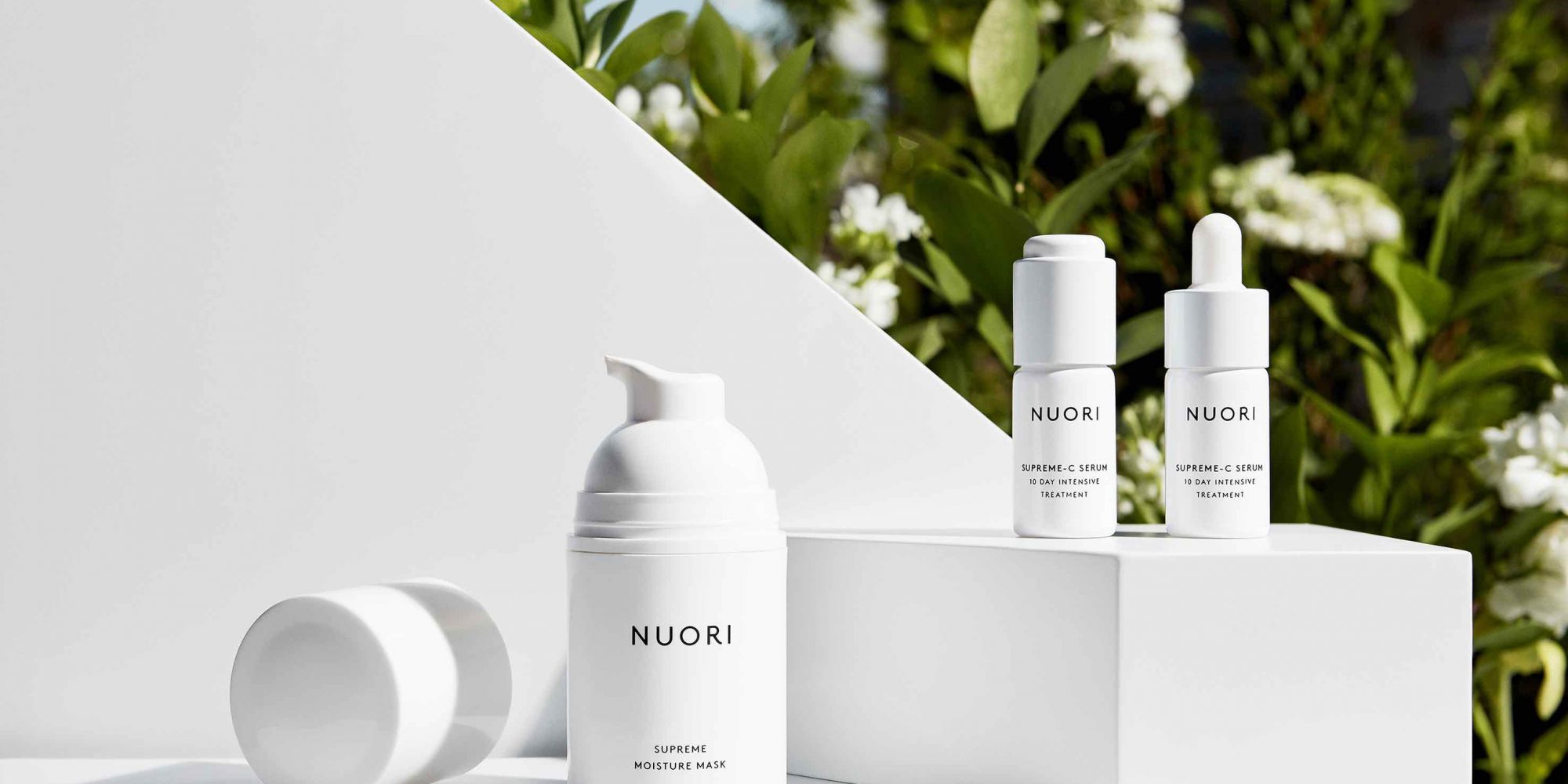 Freshness Proponent Nuori Isn't Here For Your Stale Skincare
"Freshness is such a megatrend in food, shouldn't it come to beauty?" wonders Jasmi Bonnén, not the least bit rhetorically. Two years ago, she launched Nuori, a brand built around bringing skincare products to shelves and conscious shoppers well before they've spoiled.
The fresher the skincare product, the higher the potency of its contents, asserts Bonnén. Nuori manufactures products in limited runs every 10 to 12 weeks, delivers products promptly to stores in five to seven days, and stamps items with expiration dates and batch numbers. Retailers worldwide are buying into the brand's hot-off-the-press skincare idea, and it recently entered Credo.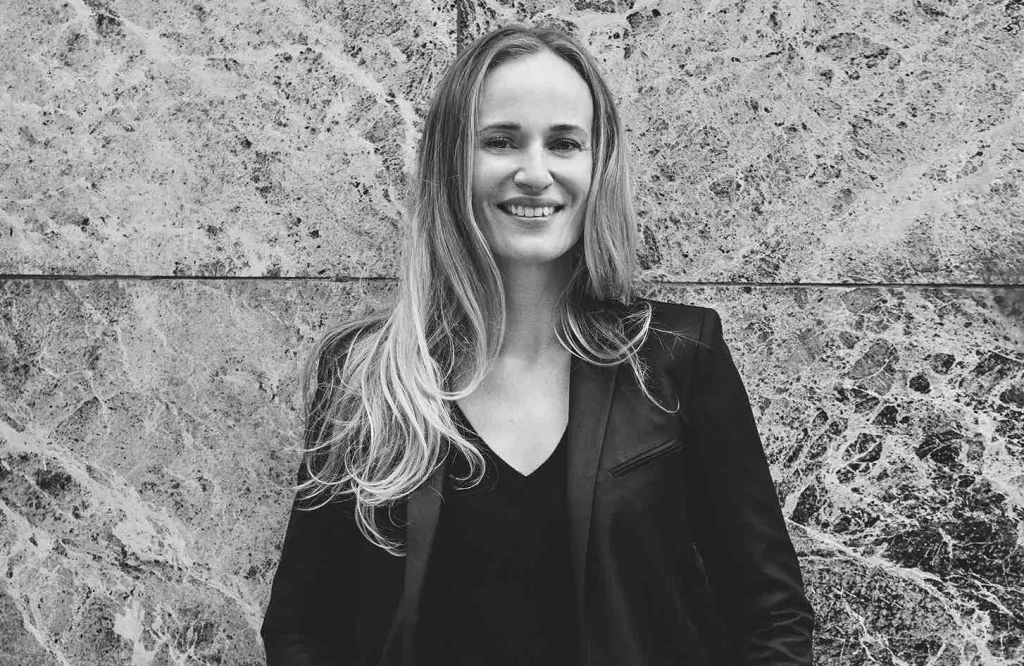 "We love Nuori because it's the gold standard of small batch artisanal product creation," says Lydia Harter, director of marketing at Credo. "They marry their uncompromising brand ethos with superior product formulations to create a product that is highly effective, plus the packaging is beautiful."
Bonnén isn't afraid to challenge traditional retail models to suit Nuori's freshness objective. The brand has no minimum order quantities to push retailers to consider purchasing less merchandise that shoppers scoop up comparatively quickly. The inventory strategy requires rapid reorders and a deft handle on consumer demand.
"I would rather someone not place a very big order and leave it on the shelf for the next six months. I would much rather we really work together to understand the turnaround on the shelf, how much we sell per week for each SKU and do very precise forecasting, and ship the right amounts," says Bonnén. "Many retailers are moving in this direction anyway, but stores without advanced systems are not totally prepared for rotating stock at that pace. Classic perfumeries are used to a different kind of turnaround."
Bonnén also wants to reeducate consumers on their beauty purchasing habits. She urges them to think of skincare as perishable and replenish it often. "Please don't stock up on three body balms when they're on sale. Buy a product, finish it and move on to the next one," says Bonnén, noting Nuori products aren't as large as products from other brands to encourage consumers to regularly pick up fresh replacements. "Skincare shouldn't be something you have in your cupboard for years."
Nuori has been careful about its distribution to find homes in stores that are appropriate platforms for its message. In August 2015, the brand was introduced in Europe, where it's sold at Content Beauty & Wellbeing, Oh My Cream! and Le Bon Marché, and it arrived in the U.S. about seven months later with a stateside retail debut at ABC Carpet & Home. Today, Nuori products are available at 130 retail doors in 24 countries.
Unlike most beauty brands, Nuori has stayed away from vending products on its own website. "I very much believe people need to be able to come in and test the products, and get a sample to go home with," says Bonnén. "We are a tiny company. We don't have a big marketing budget. So, we can't pay for huge advertising in the 24 countries we are present in. We have to be humble and understand the way to launch a new country is in collaboration with the retailers we are in. That's why we are so selective."
Offline, Nuori controls its distribution network and doesn't rely on outside distributors. It's expanded primarily by targeting leading design, fashion and natural beauty retailers in major cities. Hong Kong is the brand's biggest market, and the U.S. is its second biggest. Beyond Organic is Nuori's main retail partner in Hong Kong. The brand is now diving into spa distribution and has developed spa treatments.
"I instinctively felt Asia would be a good market for us and that consumers there would really appreciate a unique concept such as a freshly-blended high-end skincare brand," says Bonnén. "Asian women are extremely dedicated to their skincare, and they're willing to invest a lot in it. It's very nice to see there's this new type of Asian consumer emerging that's very conscious of natural, organic and pure ingredients."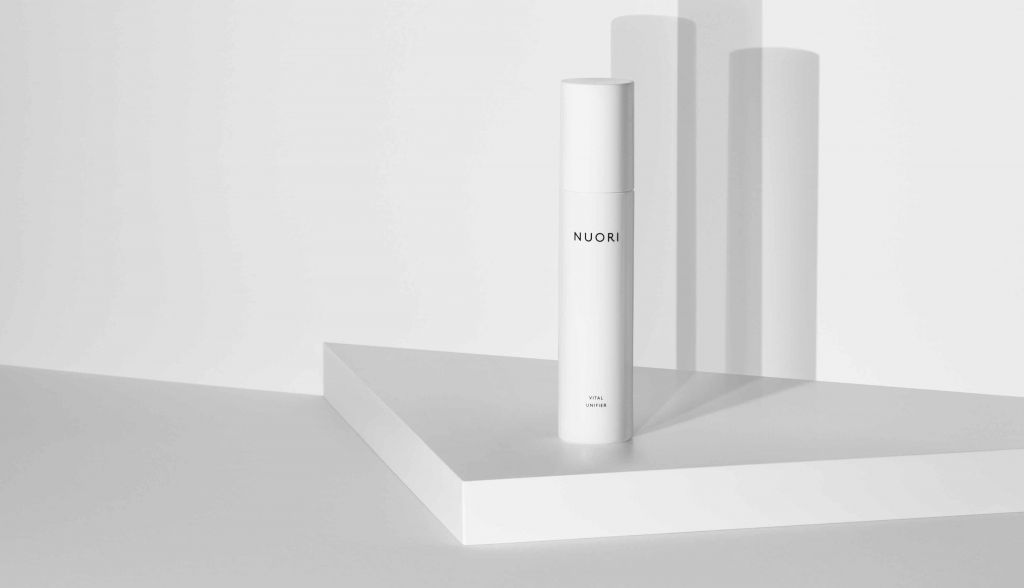 Nuori's products heed form and function. Airless pumps help ensure formula purity and diminish the necessity of harsh preservatives. Even the Vital Hand Cream is packaged in a tube with an attached airless pump. Nuori's Supreme-C Serum Treatment keeps the vitamin C separate from the serum base until a user blends vitamin C into the base at home. "You get a 100% pure active ingredient as a result," says Bonnén. "We ask, 'How can we use smart packaging to make the product even more fresh and, thus, more effective?'"
Out of Nuori's 13 stockkeeping units, the bestseller is the Vital Foaming Cleanser with Supreme-C Serum Treatment following behind in second. At the opposite ends of the brand's price range at $35 and $129, Bonnén remarks the success of the two products demonstrate Nuori is drawing young shoppers and their older counterparts. "We are seeing mother-daughter customer acquisition, which is really exciting," she states, adding male customers have been strong sales drivers, too.
Overall, New York resident Bonnén, formerly a marketing manager at L'Oréal Denmark, reveals Copenhagen-based Nuori is experiencing steady growth at its retail doors. "You can do good business with fresh skincare," she says. "There were cynics that said it's a very hard way to run a business, but I'm glad it's turned out to be a good route."