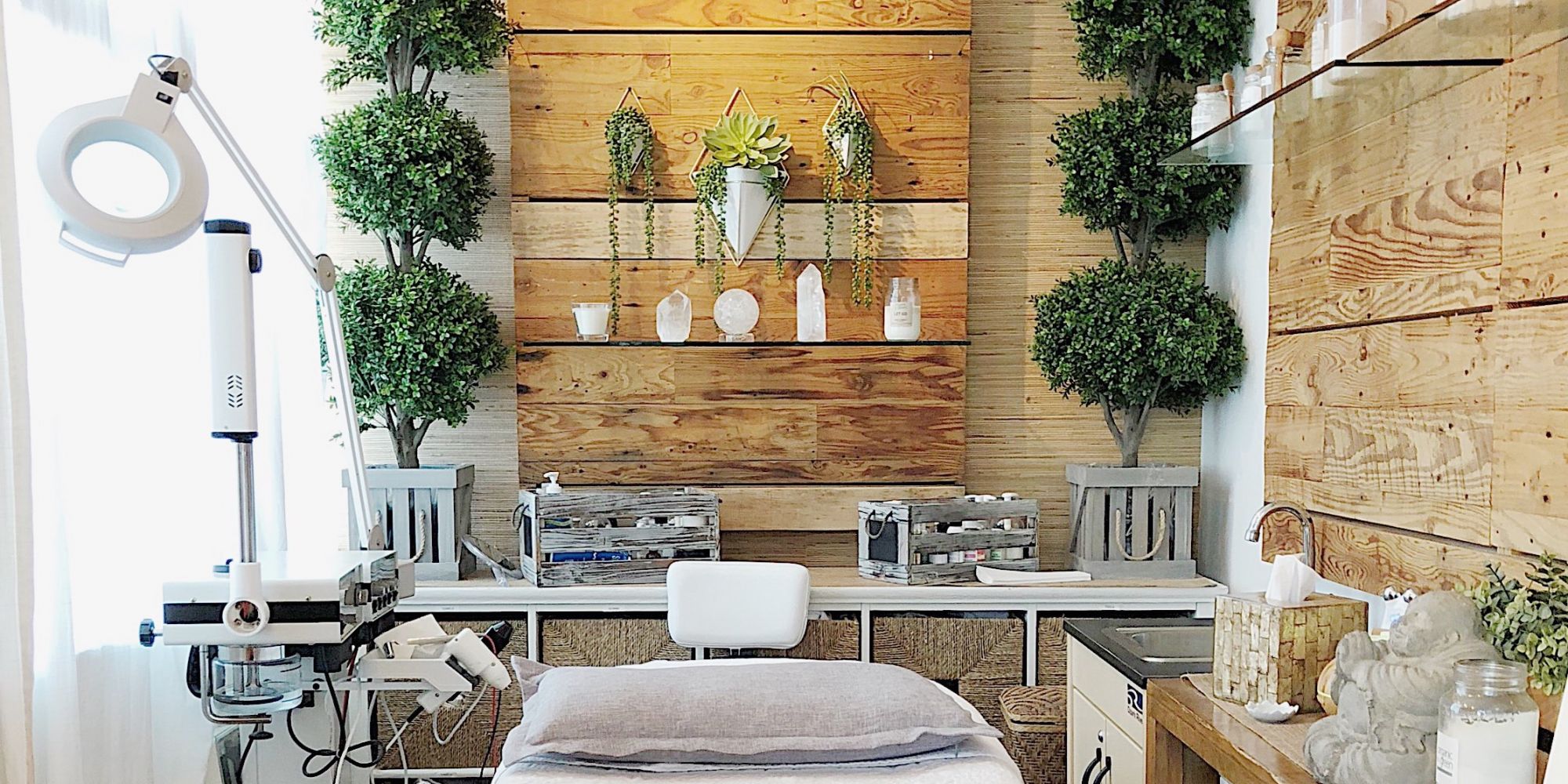 Organic To Green's Rianna Loving Returns To The Brick-And-Mortar Business In Santa Monica With New Spa
Rianna Loving, creator of Organic To Green, is getting physical again. Three years after closing the conscious beauty shop Beauty Cirque on Montana Avenue in Santa Monica, Calif., she's opened Sauna Bungalow & Spa on nearby Main Street.
"Brick-and-mortar is a great opportunity for brands to connect and establish trust with consumers that are new to them," says Loving. "There are a lot of online brands selling direct-to-consumer. That's great, but they don't always have the connection to the consumer."
The 800-square-foot Sauna Bungalow & Spa provides Loving brick-and-mortar exposure at a reasonable cost. It's about 1,200 square feet smaller than Beauty Cirque was on Montana Avenue and 500 square feet smaller than the combined square footage of Beauty Cirque and Organic To Green spaces that popped up at The O.C. Mart Mix in Costa Mesa in 2011 and 2012.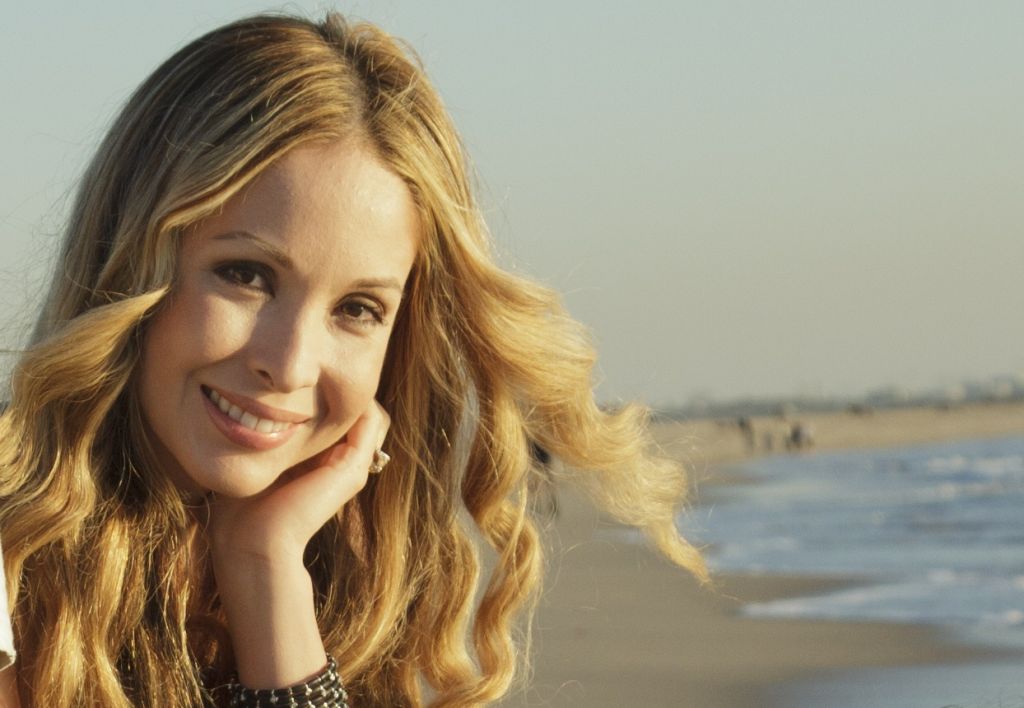 "The trick is to find a brick-and-mortar opportunity that isn't going to be too much financial pressure on a brand. I didn't want to have massive overhead and manage a team, and that's we would have had to deal with if we had 1,500 square feet," says Loving. "I would have loved to stay on Montana, but the rent was five times more than what I'm paying now, and we were partnering with other indie brands. I was spending 90% of my time doing that versus making products and working with consumers."
Sauna Bungalow & Spa showcases Organic To Green products, houses two treatment rooms and features a service menu with two offerings: a customized premium facial and an infrared sauna experience. Customers pay $75 for a single, 50-minute session, and can buy 10 sessions for $595 or monthly memberships including six sessions per month at $285. Loving envisions the spa as an event venue and spot where retail buyers can check out Organic To Green products as well as a self-care oasis.
"We're not a huge spa, and we're not trying to be. We're not trying to compete with large facilities out there," says Loving, a licensed aesthetician. "We didn't want it to be overwhelming and have 100 different things on the menu. We wanted to keep it simple and, with the name of the spa, we wanted to highlight something you might not think we were offering."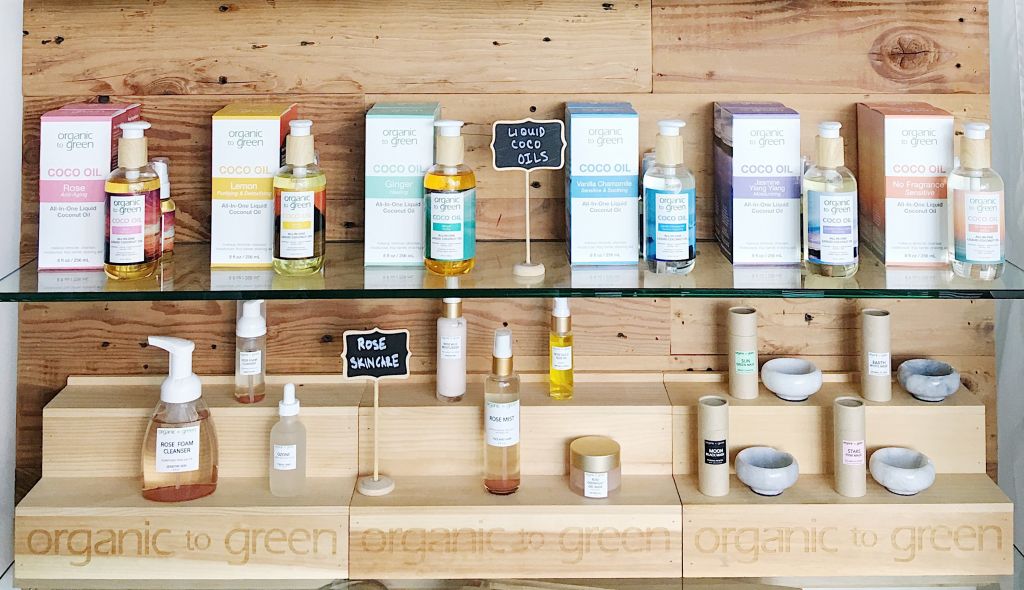 Organic To Green's product portfolio encompasses roughly 35 multipurpose, unisex products, notably its bestselling range of Coco Oil products with liquid coconut oil. The brand landed on Ulta Beauty's website late 2016 with the Coco Oil items, Great Barrier Chap Guard, Artic Moisturizer, Rainforest Sugar Scrub and Clean Hand Sanitizer. At the beauty specialty retailer, Organic To Green's prices range from $12 to $42. When it launched to the market in 2009, Organic To Green made its retail debut at Fred Segal.
Loving believes the brand's spa business can aid product development. "What's wonderful about brick-and-mortar is that you really get first-hand knowledge, which is especially wonderful if you're a formulator like me," she says. "You'll make products not only from what you feel is missing in the marketplace, but also from what customers are responding to."
The spa could aid direct-to-consumer sales by raising awareness of Organic To Green among local customers. The brand has been registering large gains in its direct business of late. Last year, Loving reveals direct-to-consumer sales surged 200%, and the brand notched 220 million media impressions.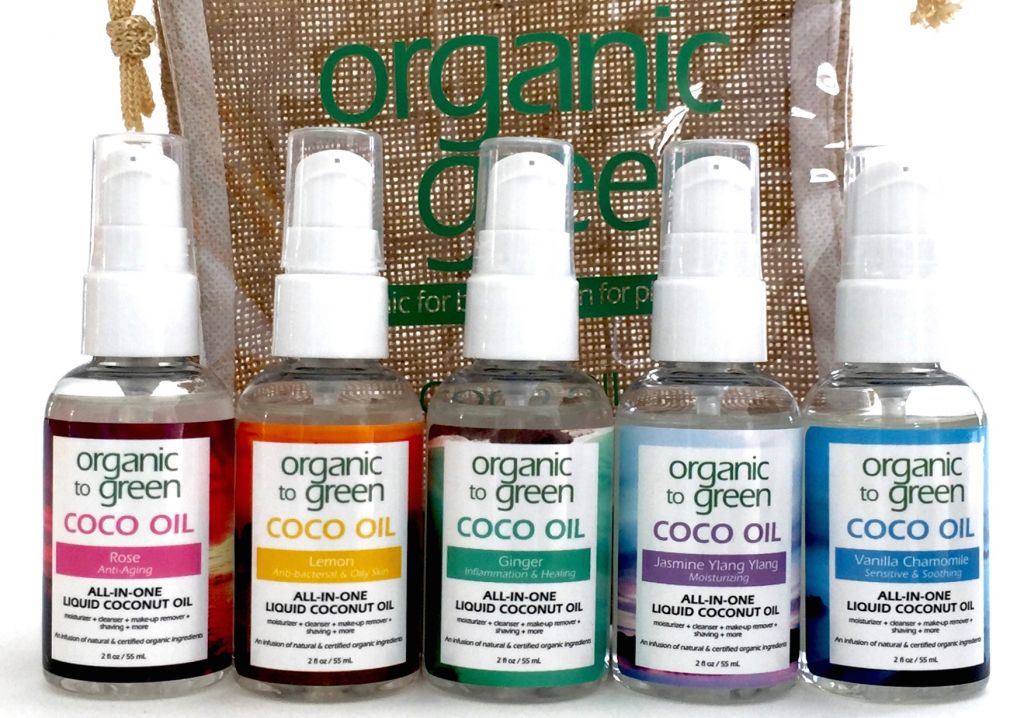 Appearances by Organic To Green on the television shows "The Doctors" and "The View" were particularly impactful in driving impressions and sales. Loving notes one appearance led to the brand selling 65,000 units in 10 minutes. "Television still reaches millions of people, far more than most influencers," she says. "You're often spending a lot on influencers, and there's no real guarantee that they're going to sell anything."
This year, Loving's goal is to build Organic To Green's wholesale distribution beyond Ulta by placing it in another major retailer. She says, "It's like they say, 'It takes years and years to be an overnight success.' We are still waiting for our moment."