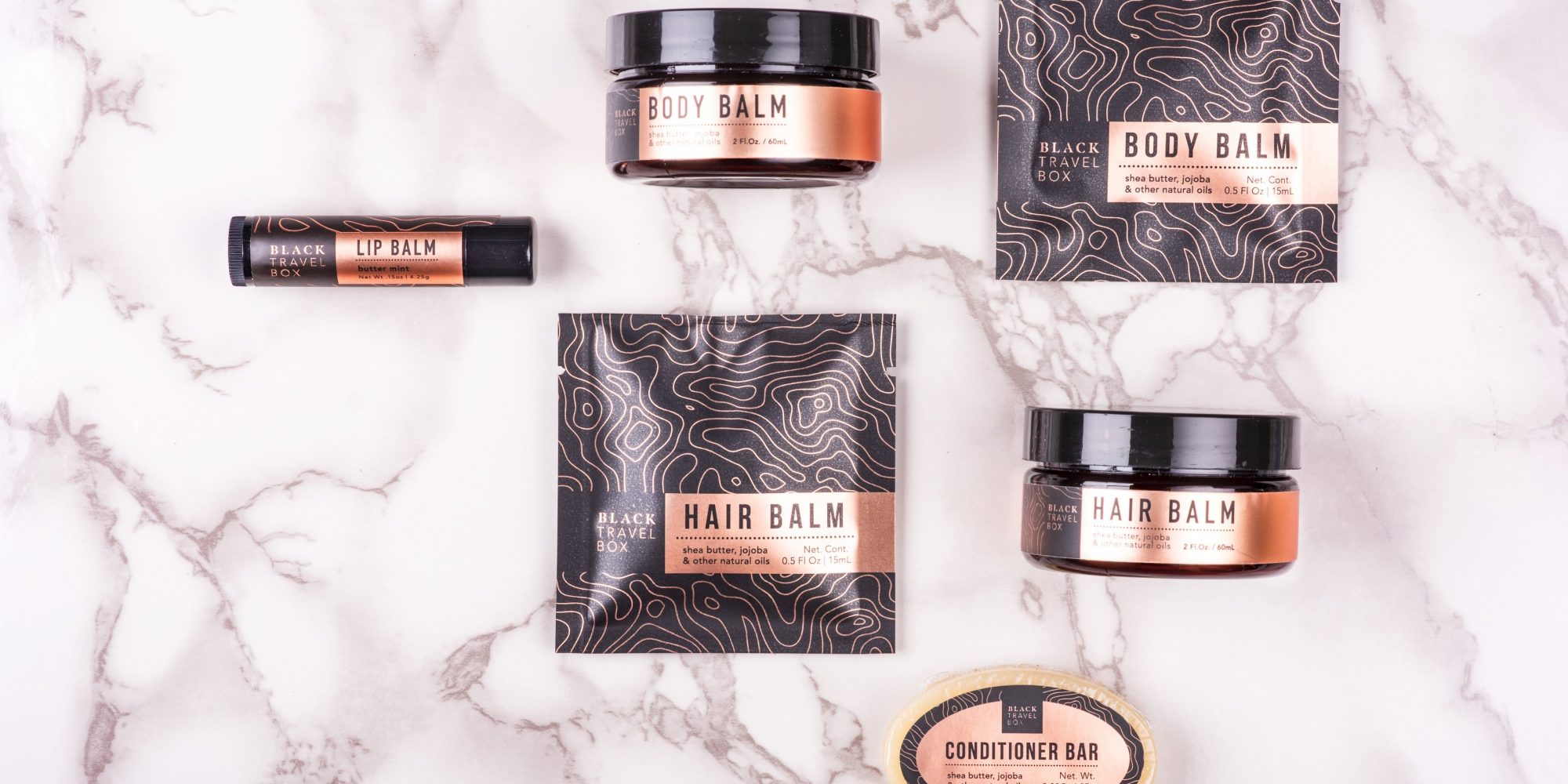 After Facing Difficulty Finding Beauty Products Abroad, Orion Brown Created Black Travel Box To Help Other Women Of Color Avoid The Same Problem
During a 10-day jaunt to Japan in May 2017, Orion Brown spent two days in Okinawa, where she encountered weather she hadn't properly packed for. "I didn't realize that the climate was much more tropical than Kyoto and Tokyo. My hair was frizzy, and I ran out of my hair products in a day and a half. My skin was a moist mess," she remembers. "Then, I had another eight days of the trip. What was I supposed to do?"
In the United States, Brown might head to Target for replacement products, where she'd sort through the travel offering to possibly find a few haircare, body care and skincare solutions for women of color. In many foreign countries, Japan among them, her options are virtually nonexistent. Brown sensed an opportunity in the absence. Beauty products that work for her as she globe-trots could also address the needs of 15 million African-American travelers, including 5 million millennials, starved for choice on the road.
After returning home to Denver, Brown set about solving the issue she faced in Okinawa by creating the personal care company Black Travel Box. "Our mission is to enable travelers to be their best selves wherever their travels take them," she says. "We handle three main problems: One is not having products that cater to a wide variety of hair textures and skin tones, particularly in travel sizes. Two is the lack of convenience and availability of travel-size products that pass TSA and make it through the altitude, heat and cold. Three is the limited longevity of the travel-size products that are out there."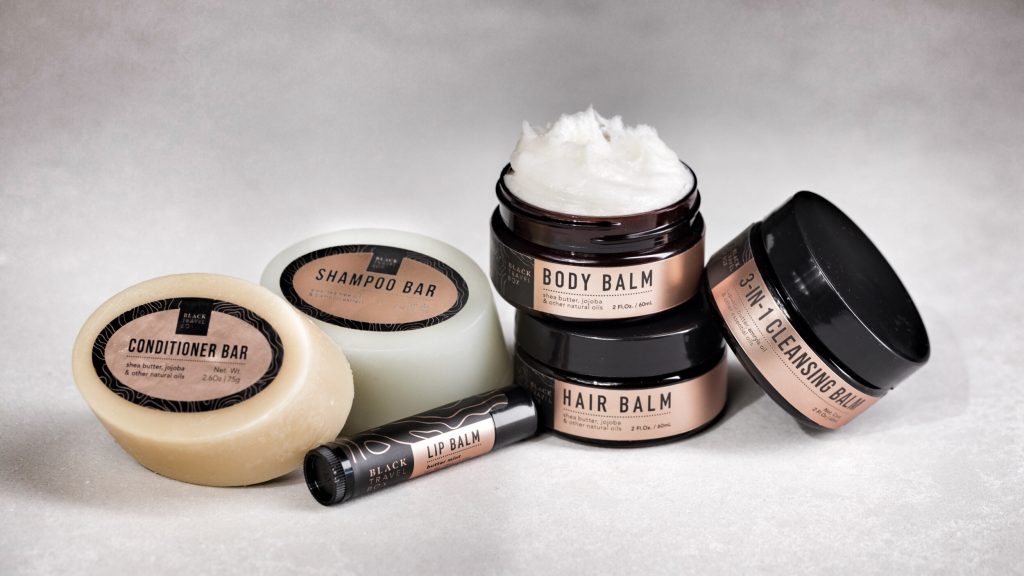 Currently in beta with an official launch anticipated in the fall, Black Travel Box is selling an array of essentials across the face, hair, and bath and body categories priced individually from $4 to $20. For customers trying out the brand, it has a $32 Carry On Starter Kit with Body Balm, Hair Balm, Shampoo Bar, Conditioner Bar and Butter Mint Lip Balm. An early bestseller, the Body Balm is designed to be highly nourishing and thick to avoid spills. It contains shea, cacao seed and mango seed butters, vitamin E, and coconut and jojoba seed oils.
Brown describes Black Travel Box's products as "concentrates" that steer clear of water. "Who wants to pay for water and have to deal with the challenges of moving water and the space it takes up?" she asks, emphasizing that her brand's products last longer than their typical beauty counterparts. For example, Black Travel Box's 2.6-oz. Conditioner Bar is formulated to last as long as a 16-oz. bottle of conditioner.
"Our mission is to enable travelers to be their best selves wherever their travels take them."
Brown, formerly in brand management at Oracle and Kraft Foods, is adamant about developing products that don't look like standard throwaway travel fare. Black Travel Box's packaging is primarily black with matte-finished rose gold. Brown says, "I don't love what I see in the multicultural aisle that much. You don't see the elevation of brands that you see in other aisles, where you can see clear delineations and products have a lot more personalities. I wanted something that was countertop-worthy, something that, while you're staying at a Ritz Carlton or Four Seasons, you want to place in your pictures."
On the subject of hotels, they are a principal distribution target of Black Travel Box. The hospitality segment is known to ignore personal care for women of color, and Brown believes Black Travel Box can play a role at hotel properties seeking to reverse the exclusionary reputation of the segment and service diverse audiences with products tailored to them. Beauty specialty retailers are on Black Travel Box's distribution wish list, too.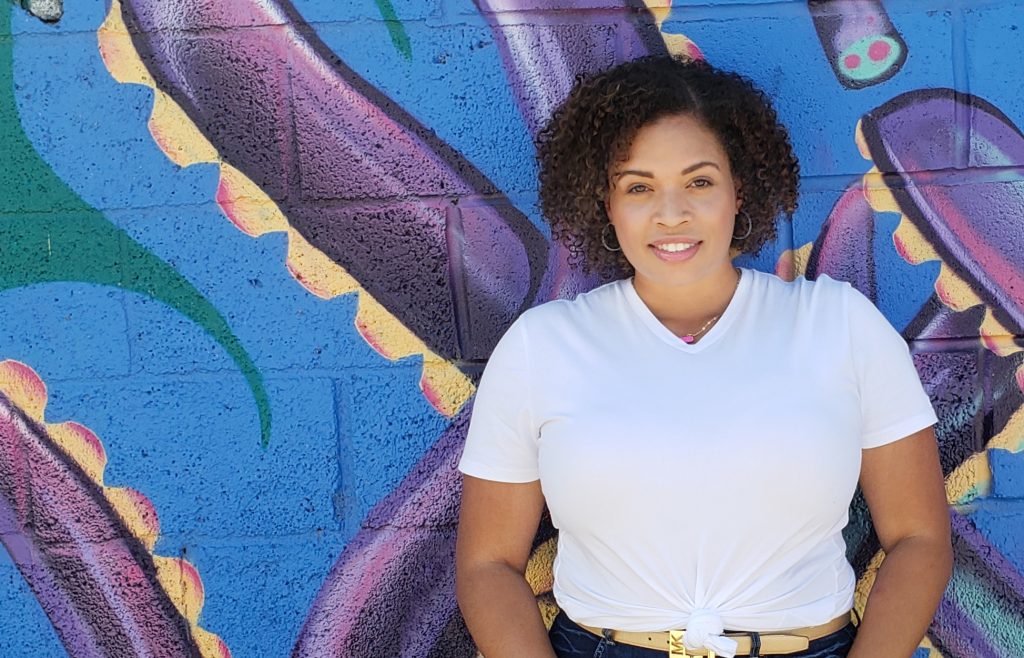 Brown projects Black Travel Box, which took roughly $10,000 to $20,000 to get off the ground, could generate as much as $500,000 in revenues this year. To help grow its operations, she's hoping to attract $350,000 in investment. Black Travel Box recently garnered $5,000 from pitching the New Voices Fund, a fund established by Shea Moisture co-founder Richelieu Dennis to support minority entrepreneurs, at the Essence Festival. In her pitch to investors, Brown approximates the market for personal care aimed at African-Americans at $3 billion. Specifically for Black Travel Box, she estimates the year-one average order value at $60 and the expected lifetime value of a customer at $150.
Because its founder has a close connection to the reasons behind its products, Brown feels Black Travel Box will resonate with millennial women of color. In her investor pitch, she details survey data showing 75% of black millennial travelers report that they're keen to buy from brands that recognize their racial and ethnic identities, and 56% would pay a premium for a brand with messaging that's relevant to them.
"Just like the natural hair revolution happened in the early 2000s, there is a black travel revolution currently going on."
"I want brands that speak to me," says Brown. "There is the background of travel being polarizing in the black community because people aren't always sure they're safe or welcome and, then, they have all the questions that everybody else has when they travel: What's it going to be like? What am I going to need? The subliminal message of never seeing yourself in that [travel] situation is that you don't belong in that situation."
It's no surprise that avid traveler Brown is raising consumer awareness of Black Travel Box by attending events around the country and, in the future, possibly the world. She views expats as potentially strong customers for Black Travel Box and notes her ultimate objective is for the brand to have "Amazon-level availability" globally. For now, Brown is focusing on the domestic front, and her upcoming schedule features stops at CurlFest and Afropunk.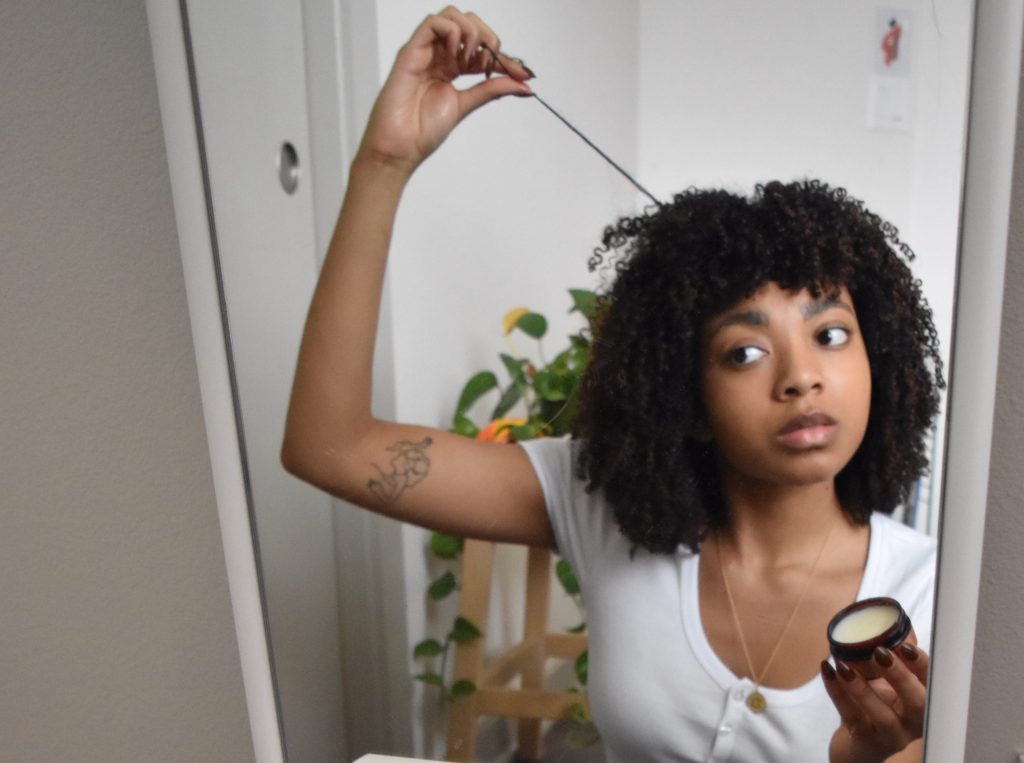 "In the black travel community, there is incredible amount of word of mouth and, as we infuse ourselves in travel moments, we will start to really create a vibrant community of folks around the business," she says, adding, "Just like the natural hair revolution happened in the early 2000s, there is a black travel revolution currently going on."