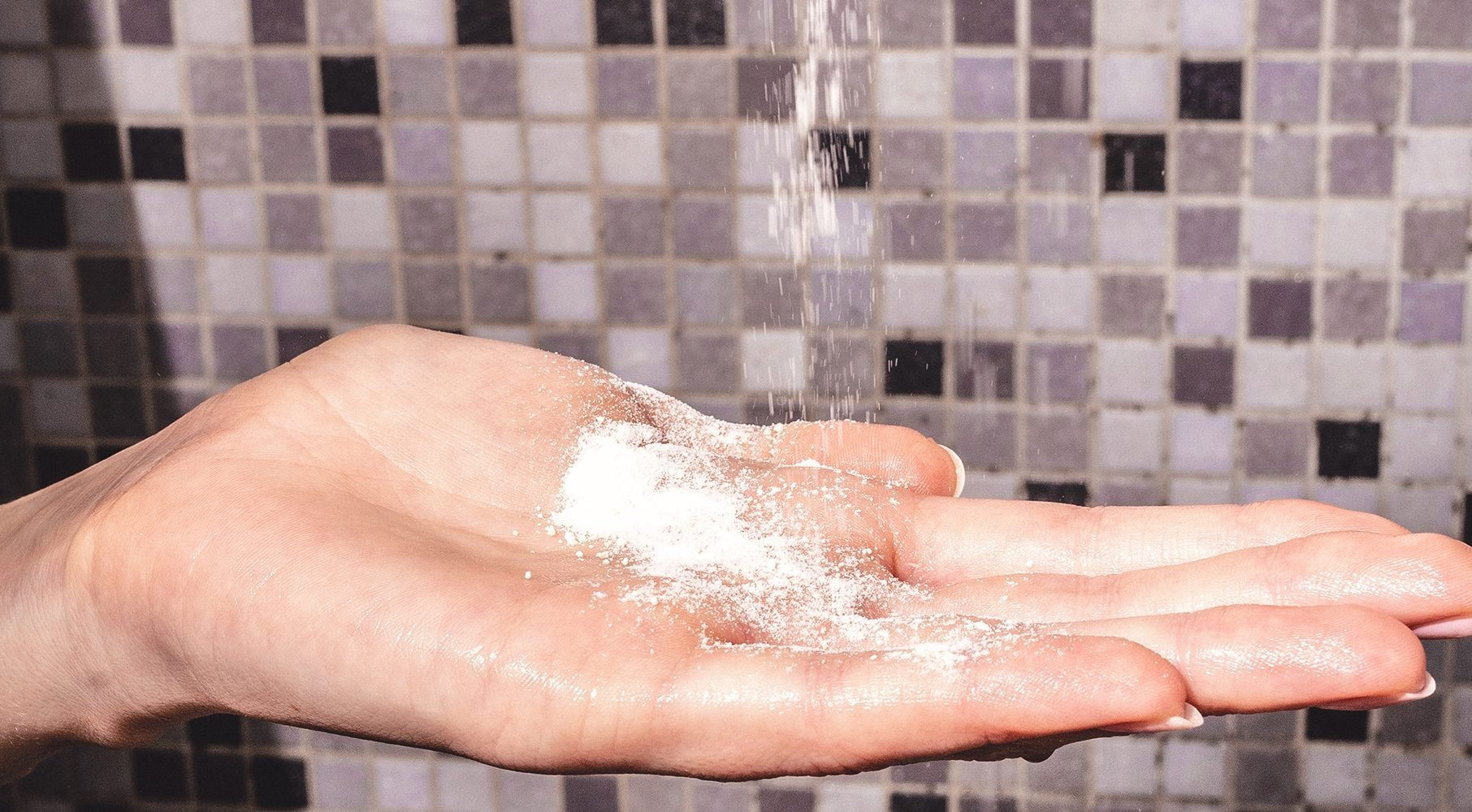 OWA Haircare's Water-Free Powder Shampoo Offers A Sustainable Alternative To The Usual Stuff Of Showers
Kailey Bradt suggests conventional shampoos aren't that different from Evian and Aquafina. She says, "Once people hear shampoo is 80% water on average and learn companies are shipping mostly bottled water, they ask, 'Why are we doing that?'"
Watery shampoos may have been the haircare norm, but norms are changing. Concentrated shampoo bars are proliferating as consumers seek to green their personal hygeine, and Bradt's new brand OWA Haircare is introducing a naturally-derived waterless powder Hair Wash to transform the shower experience. Available for pre-order, the travel- and environmentally-friendly format is designed to avoid sulfates, parabens and silicones without compromising the suds and combability of standard shampoos.
"Once you work it through your hair and scalp, it really starts to lather. With a lot of the natural shampoo formulas, customers expect less of the lather due to the absence of sulfates, but that's actually not the case," says Bradt. "Part of why you lose the lather when you have sulfate-free formulas in traditional liquid haircare is extra ingredients have to be added for the conditioning effect and to get the liquid shelf stable. Our formula is so different, and we can get a great lather because we don't have liquid that has to be shelf stable."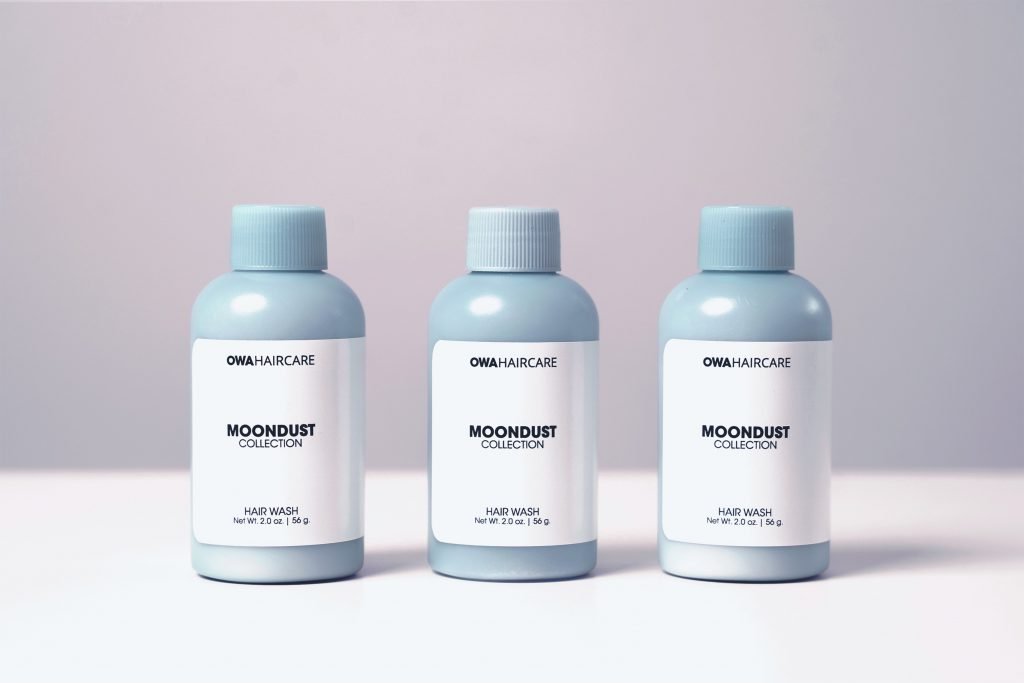 Before signing off on OWA's Hair Wash, Bradt tested over 50 iterations of its formula. She began the product development process in 2016 by examining the ingredients typically in liquid shampoos, shampoo bars and powder facial cleansers. She stripped out the corn starch and baking soda common in powder facial cleansers, and rearranged the remaining ingredients to settle on mix of surfactant, conditioning, thickening, chelating, preservation and fragrance compounds that functioned nicely in powder form. The Hair Wash's ingredient deck includes sodium cocoyl isethionate, hydrolyzed rice protein and aloe.
Bradt knew she could finalize the formula once it was effective on her colored hair that's thin, yet plentiful. "I don't think I've ever really been truly happy with a shampoo before, and I hear that from a lot of people I talk to. I ask them what their favorite shampoo is and, they say, 'I'm always trying something different.' So, it might be easy to get people to try our product, but I really want them to love it," she says. "It's really cool that, if we've gotten them to try it for a couple of days and they like it, if they go back to their liquid shampoo, they say it's way better."
"Once people hear shampoo is 80% water on average and learn companies are shipping mostly bottled water, they ask, 'Why are we doing that?'"
OWA, which stands for "out of this world amazing," had difficulty pinning down a manufacturer to produce its formula. Color cosmetics and baby powder factories are used to making powders, but they couldn't grasp OWA's shampoo recipe. Haircare factories familiar with making liquid shampoos were flummoxed by a powder product that wasn't a dry shampoo. Eventually, Bradt landed on a haircare manufacturer willing to experiment to achieve the powder shampoo she imagined. However, OWA's cost of goods is higher and margin is thinner than customary shampoos, at least at the outset.
"It was much more time and capital intensive than we hoped," says Bradt. "We are delivering a product that's very unique. We aren't going to have the business side of it perfect, but we want to get it out to customers to get feedback and be able to scale this. I think, at the end of the day, we did it the right way, and that's really important to me. We have something that works with a partner that works well for me."
OWA was previously slated to premiere in the fall of last year with a product priced at $27. It's now scheduled to be in customer's hands this month with a product priced at $29. Although its retail is roughly the same as Ouai or Bumble and bumble shampoos, Brady estimates OWA's Hair Wash lasts three-and-a-half times longer than a customary 8-oz. bottle of shampoo. Its custom gray blue plastic bottles are shorter and broader than usual shampoo bottles to help with the flow of the powder during pours, and contain a plug that ensures consumers don't dump all the Hair Wash out in a single shower. The product is also encased in a paper outer tube with 40% post-consumer paper.
To support product development and launch, OWA raised $450,000 from Precursor Ventures and RIT Venture Fund I LLC, an early-stage fund connected to Rochester Institute of Technology, where Bradt received undergraduate and graduate degrees. She anticipates fundraising again later this year to fuel future product releases. An unscented version of the shampoo is next up for OWA's assortment, and conditioner in unscented and scented varieties are on the product docket, too. Eventually, the brand plans to come out with styling products and lines tailored to specific hair types as well as refill and glass bottle options.
"Our girl is drinking out of a S'well bottle. She has a reusable coffee cup. It's an undercover conscious girl that's looking for ways to be more sustainable. She shops at Reformation and is switching her beauty routine to more natural products."
OWA is expected to enter clean beauty retail soon. Niche beauty stores are prime distribution targets for the brand. Bradt emphasizes they can deliver the education necessary to bring consumers up to speed on a powder formula that isn't widespread. In addition, the travel and hospitality markets could be vital avenues for OWA's portable, waterless products.
"We can have a larger impact if we are eliminating water from hotels and airlines. We can say we saved this much water, plastic and energy this year," explains Bradt. "California is working on a law that bans small plastic bottles from hotels, and I think that would be a really good place for us to be in bulk packaging."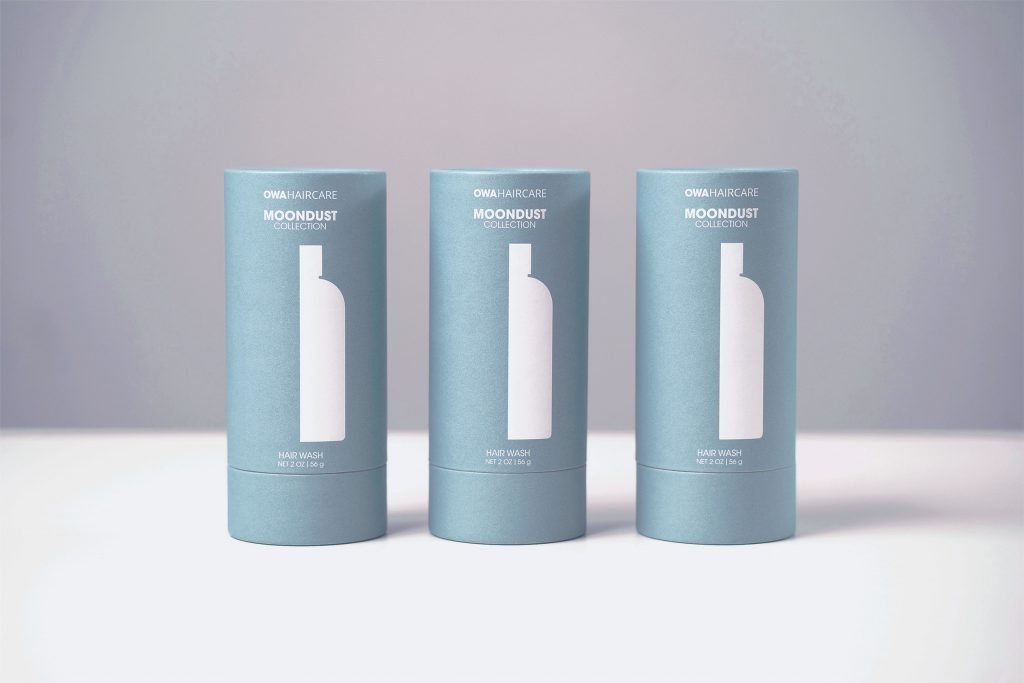 In OWA's early consumer interviews, the brand found 42% of people are attracted to its Hair Wash because it's novel. To a lesser extent, they were drawn to its environmental and travel benefits. Bradt foresees OWA's core customers as professional women frequently traveling for their jobs and avid beauty enthusiasts who are understated green consumers. "Our girl is drinking out of a S'well bottle. She has a reusable coffee cup," she says. "It's an undercover conscious girl that's looking for ways to be more sustainable. She shops at Reformation and is switching her beauty routine to more natural products."